This Chameleon was hungry as WHAT!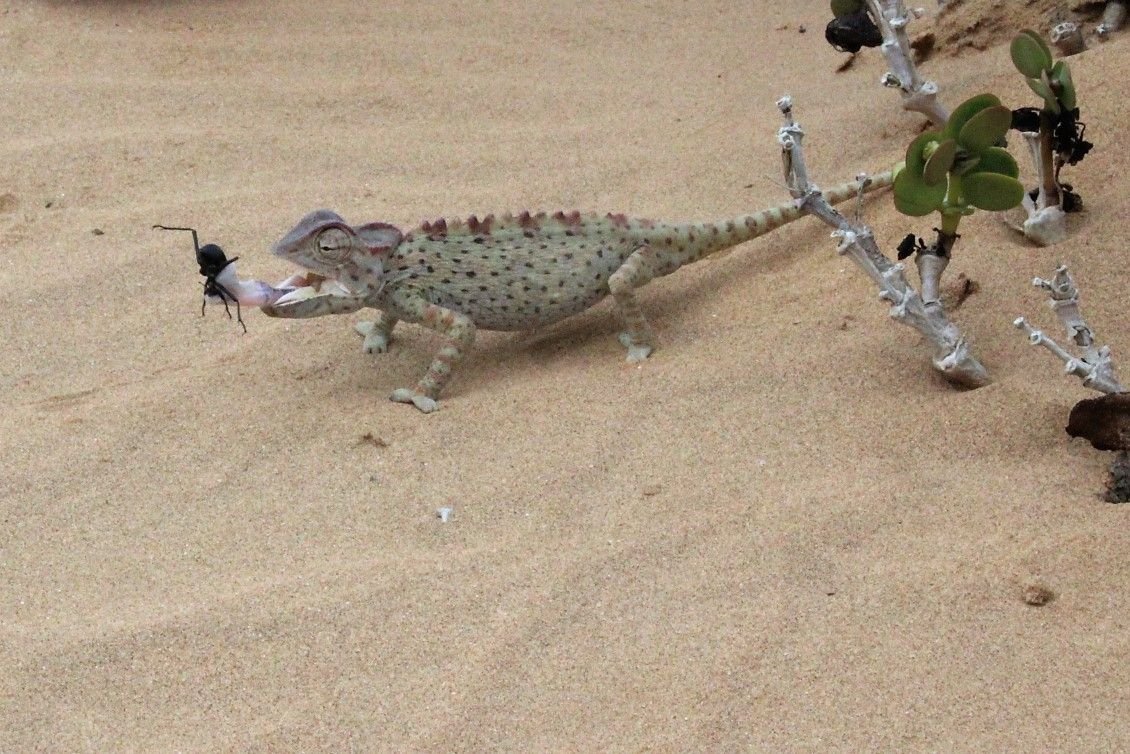 And then we follow him around - slow and carefully he trotted over the burning hot sand and then...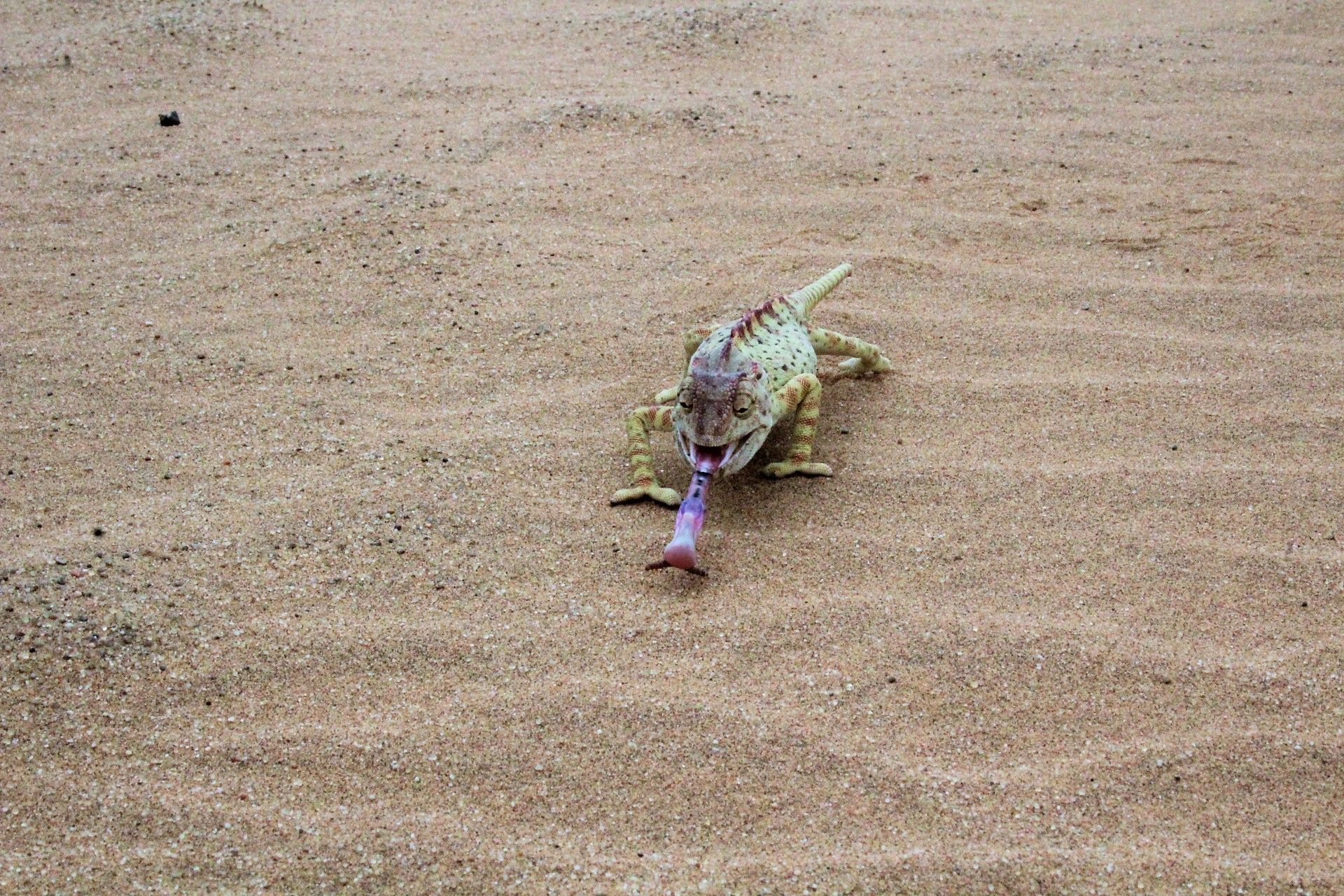 We probably stayed with this guy for an hour and then moved on to explore more of the Namib desert, which is considered the oldest in the world. It sure is beautiful and the energy and vibes of this place is magical. We had a friend with us who knows her stuff about the desert and the creatures living there... Check the side winder: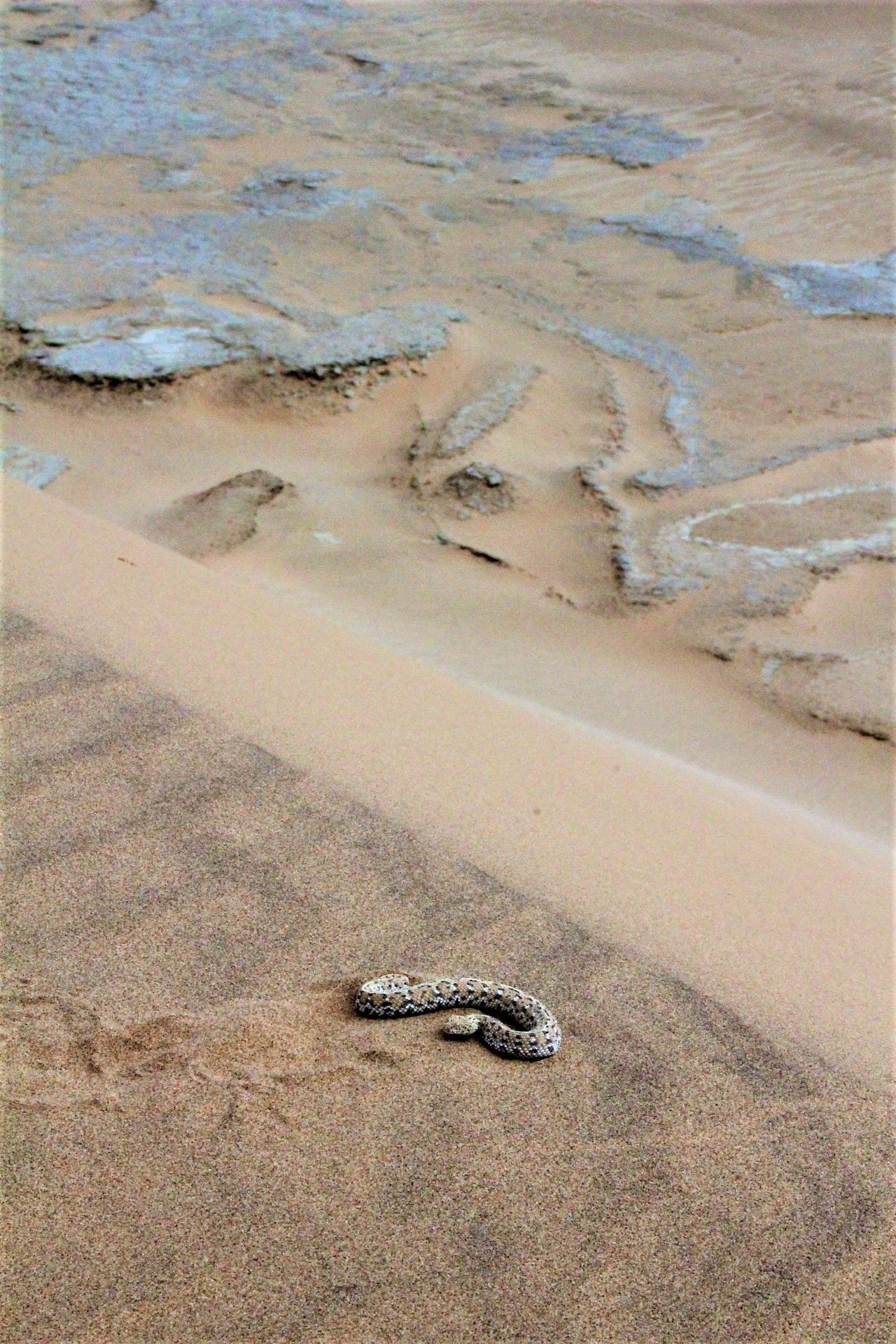 We followed it up the dune - HOT - once arrived at the top, the snake did her wiggles and ended up staring at us one-eyed, completely hiding the rest of her presence in the sand.
I tell you this is awesome to see but also rather scary, as we were still to walk around all over this desert.
Hope you enjoyed #myday and some of the wild pics I made on the trip. Many more on hold for now. Just had this wild flash-back as I remembered the tongue slinging chameleon!!
Take care,
Mike