When we woke up early in the morning, the sky was blue.
So we planned to go to the 1100M heights observatory where was famous for the wet land.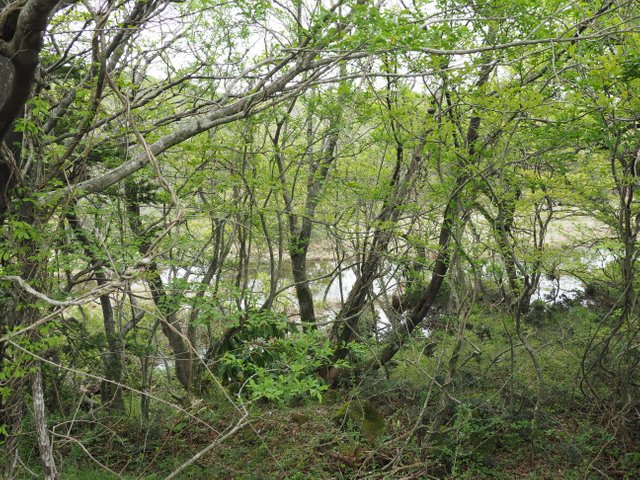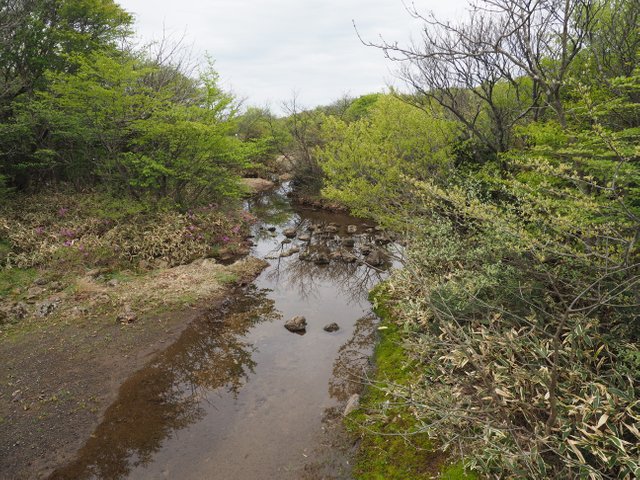 Usually it might be rare there was the wet land in such a high area such as Jeju island formed by volcano explosion.
The trees in that area was not so tall due to the strong wind.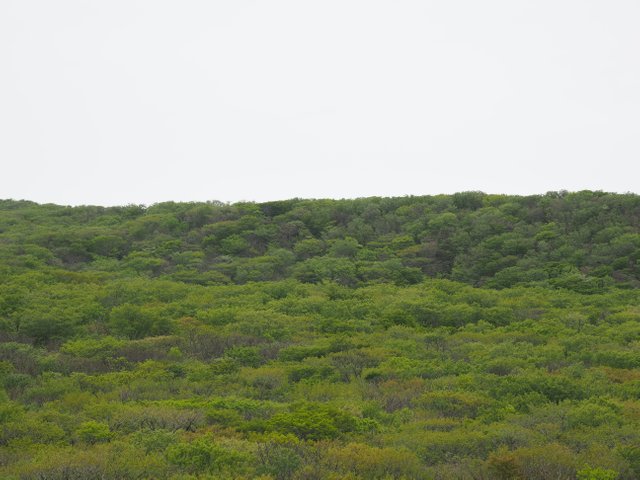 Mom and me entered into the wet land.
The road in the wet land was well made with the woods not to destroy the eco-environment of the wet land.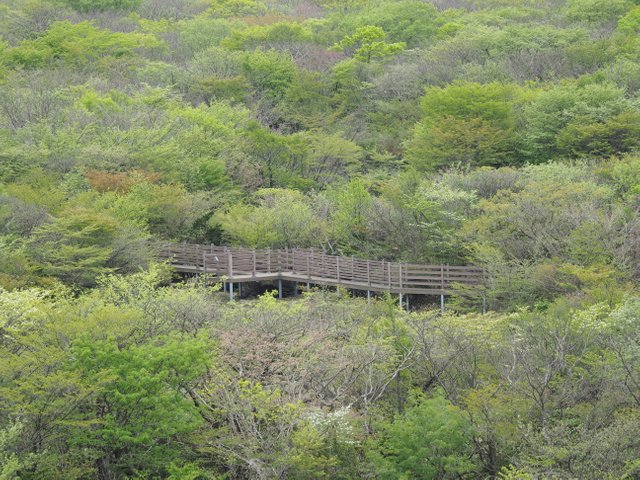 There were so many trees and explanations for them, but it was regrettable that we know almost nothing about the trees of this area.
Eventhough I took the pics of the plants, I didn't know the name of those plants.
But what we recognized was they were protecting the wet land very carefully.
The most important thing was they didn't try to add the artificial job to it.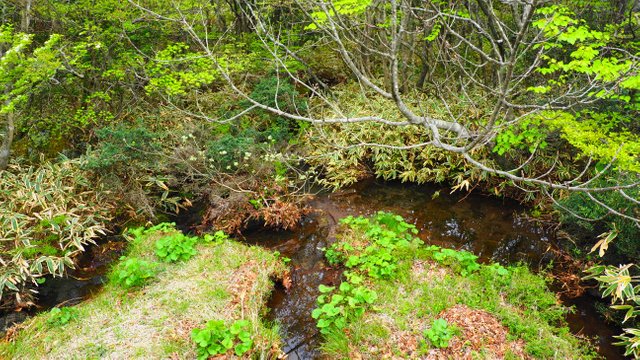 Nature is the most beautiful when it is not touched by the human.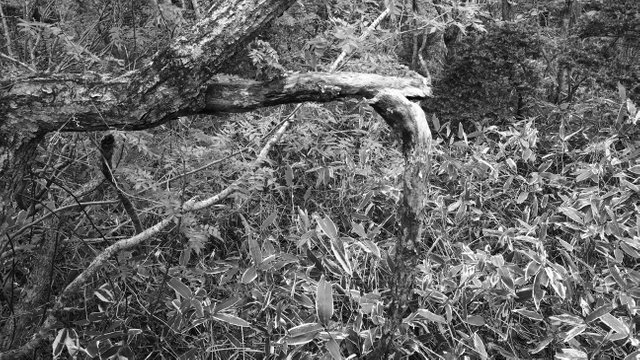 The scattered stones formed during the explosion were so impressive.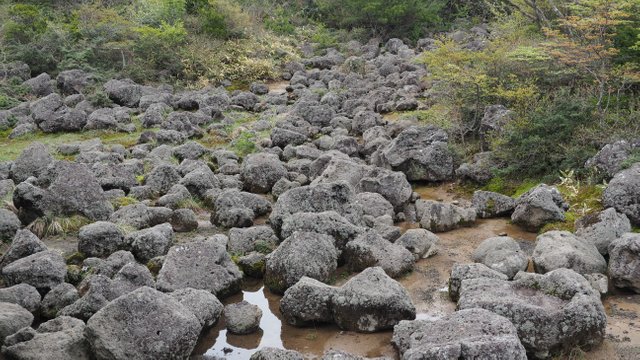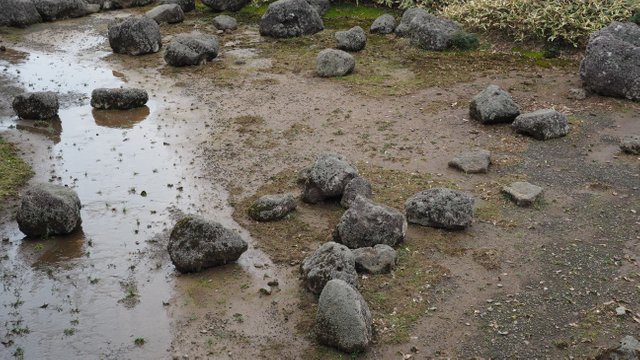 The frogs were saying something to us.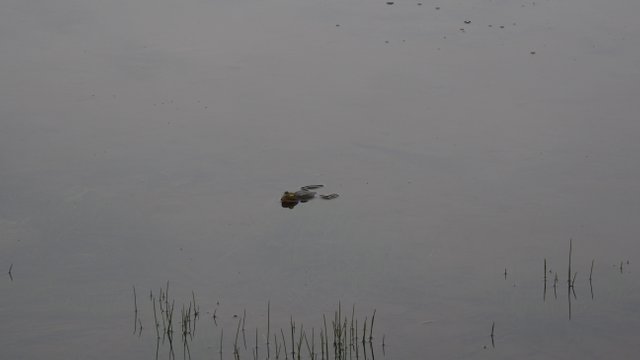 Mom and I felt so good at seeing well preserved wet land.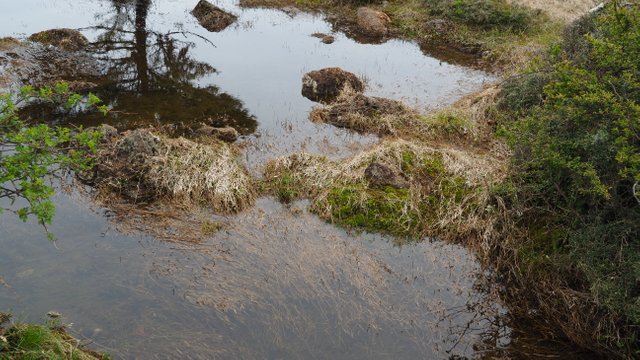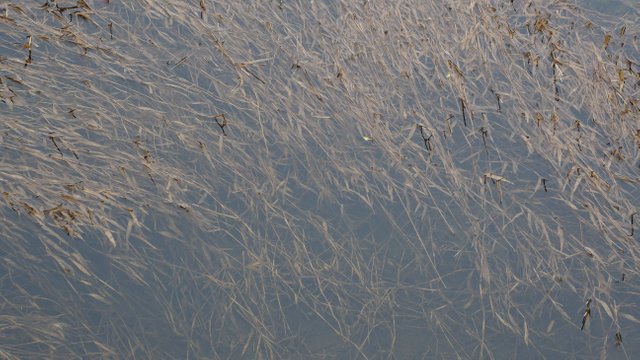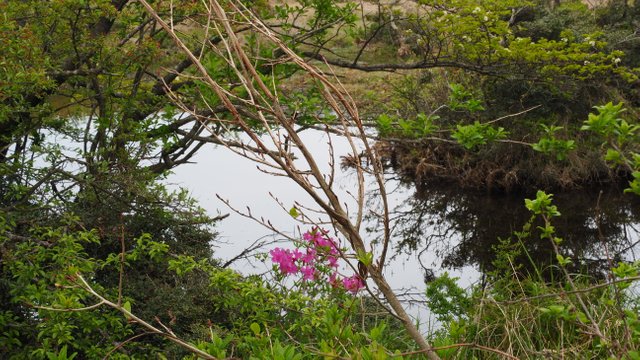 Panorama from the observatory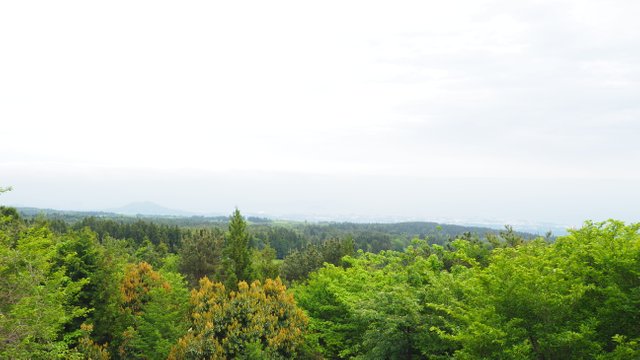 Thank you