As soon as, the marching parade was over, the chief monk declared the start of the ritual bowing to Buddha painting in front of the stage and to the monks attended this ritual.
The drum was beaten and the music was played.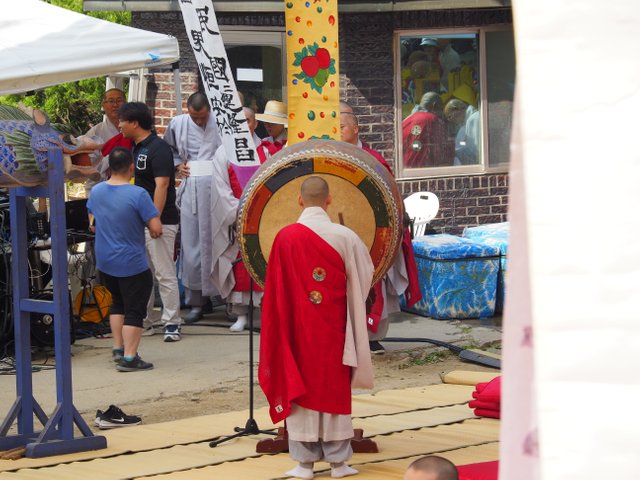 The music played very important role in this ritual.
The rhythms in this ritual was that of Korean traditional music.
The head monk of Bongwon-sa temple declared the ritual.
This ceremony was as same as confucian ceremony for the ancestors.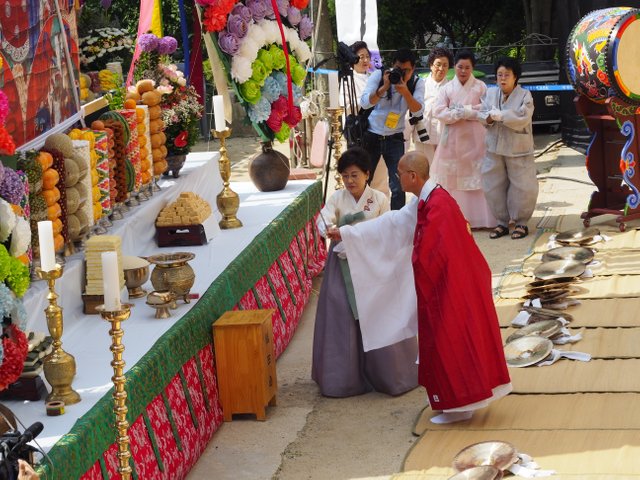 Below is a bow to the monks.
There are 3 jewelries in Buddhism, Buddha, buddha's teaching and the monks.
So it is essential to understand the monks for understanding what Buddhism is.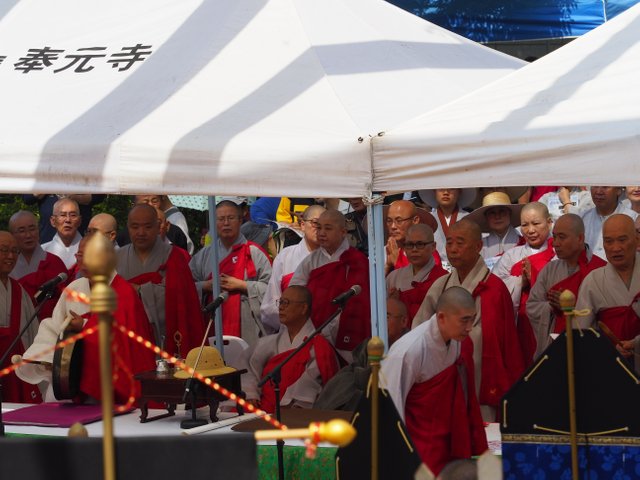 After the head monk's declaration, the ritual was begun.
The first stage was a process for the dead souls.
They prayed for the dead souls to Buddha.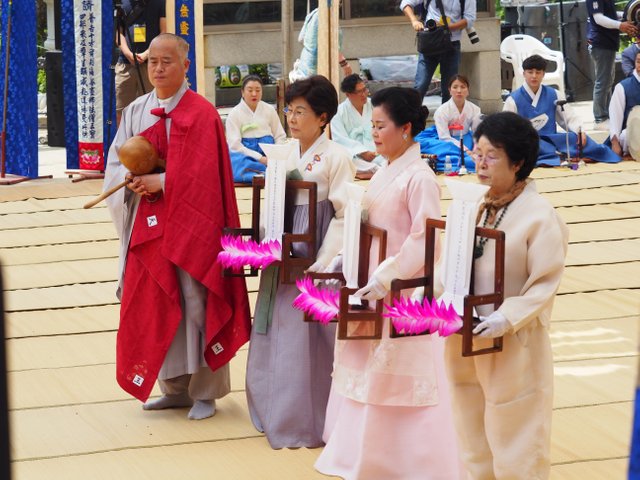 After the declaration, the dances and the songs were followed.
It seemed that there were some specific meaning in every move and stage, but it was regrettable that I could not understand the exact meaning of those rituals.
But someone explained that every move in this dance has a specific meaning.
Anyway every dance in this ritual looked like same for me.
I couldn't classify the difference between the dances and the moves.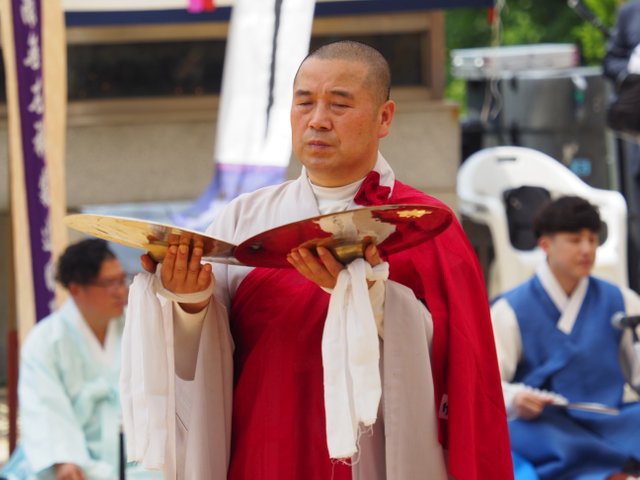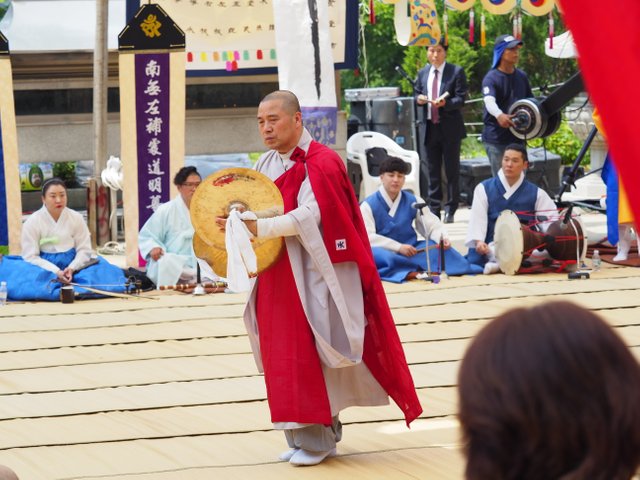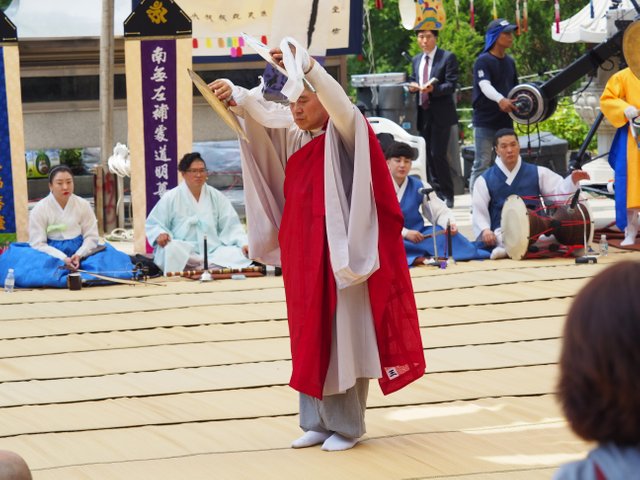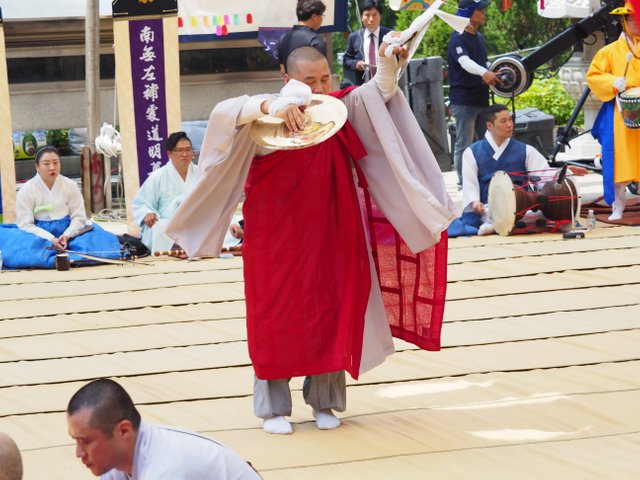 All of those stages were beautiful and excited.
It was surprising that how I felt interesting, even though I didn't understand the meaning well.
Mainly music and dancing attracted my attention, the move of dancing was very slow, but it gave me something specific feelings.