The Bridge Exhibition in Suncheon National Garden
The Suncheon national garden was spread on the very wide area.
The river flowed the middle of the Garden, so they made a bridge to cross over.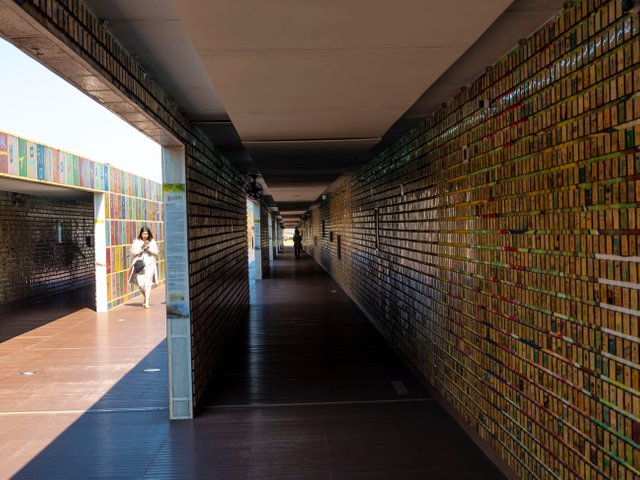 Interesting thing was they made an exhibition gallery using the bridge wall.
The wall of the bridge was an exhibition space.
The wall was composed of countless pieces of small works made by the elementary pupils of the city.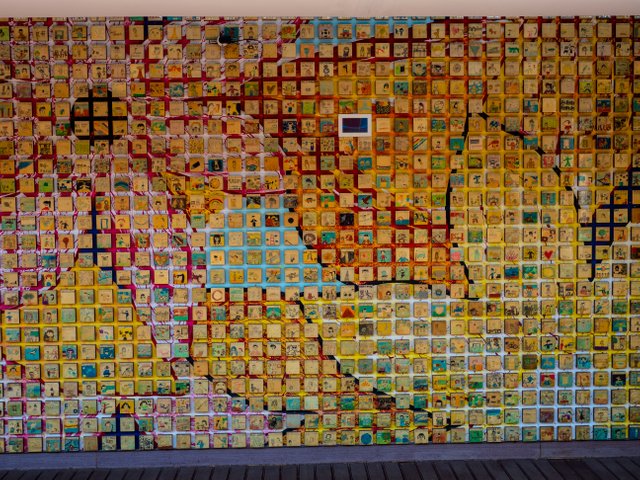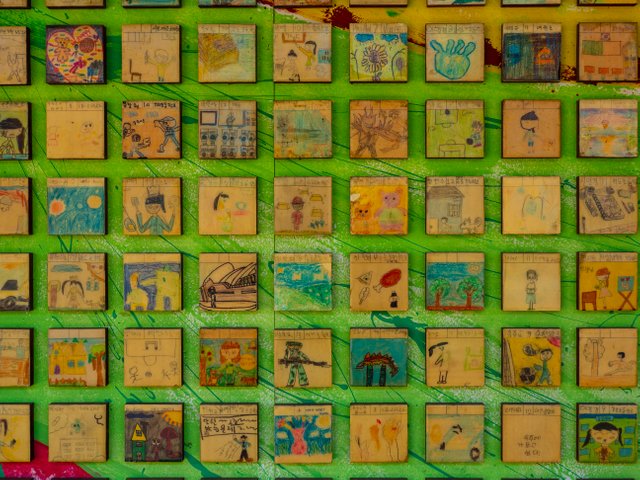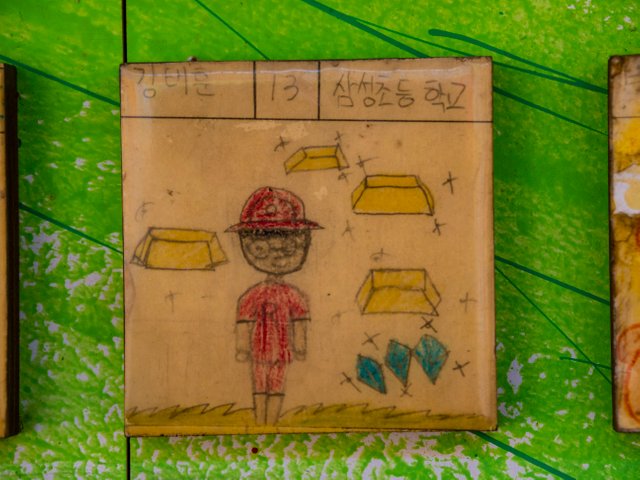 So the works were standing for the hope of next generation.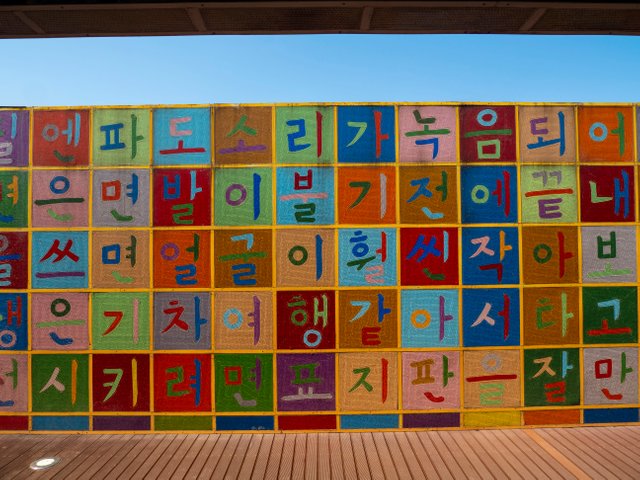 In some place of the wall, there was a hall to see outside landscape through the window. The window was a part of designers intention originally.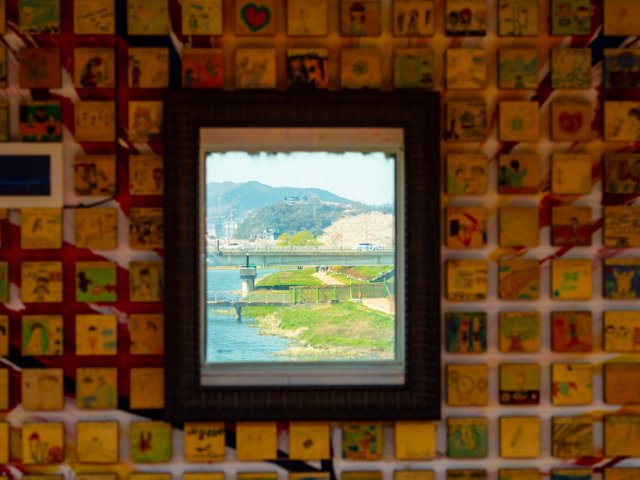 The bridge itself seemed to have very interesting intention.
It magnified the effect of scenography.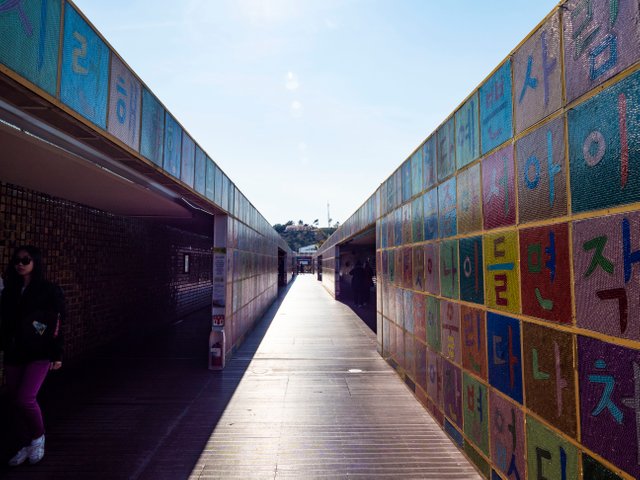 The artist must've been a very smart person.