Me and my colleagues planed to survey the temples in Jeollabookdo Province of South Korea in this chance.
The goal of our survey was to find out some traces of Baekje Dynasty among the temple in this area.
As I had posted several times before, almost of architectures built in Baekje Kingdom were destroyed totally and finally during the Japanese Invasion War 1592 - 1597.
Many scholars have been urging that the ancient architect style in Japan must've been originated from Baekje Dynasty. But there is not a building left made in Baekje Dynasty in Korea anymore. So we planed to survey the location of Buddhist temple in Baekje Dynasty. But the architectures in these temples were not so different from the temples in other era.
But each temple has its own characteristics. In case of Seonwoon-sa temple, it was harmonious appearance what I saw at first.
Seonwun-sa could've been destroyed during the Korean War, if not the brave police man preventing the temple from bombing. During the Korean war, the communist partizans were taking active operation in this area.
The headquarters of the communist partizans was located in Seonwun-sa temple. Korean army officers planed to bombing Seowun-sa temple to remove the communist partizans. At that time, a young police officer appealed to military plan of bombing the historic relics of several hundred years. The bombing plan was canceled due to the young police man's protest,
There you can see that story on the monument by the road to the temple.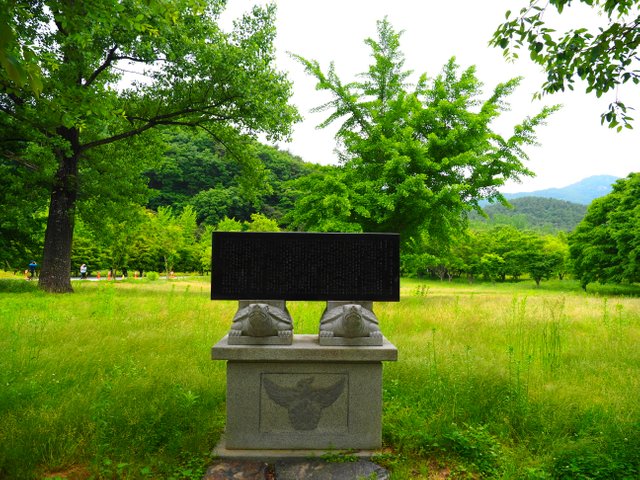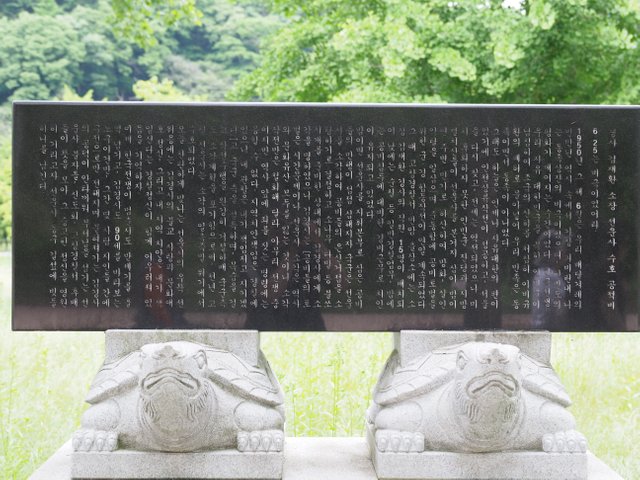 They decorated the entrance to the temple very well. Jeollado province have been famous for its artful atmosphere. In my opinion, they tried to show their potential capability on the art.
What I saw at first at the entrance to the temple was a Bonsai park. They made the Bonsai park to show their potential ability relating the art as below.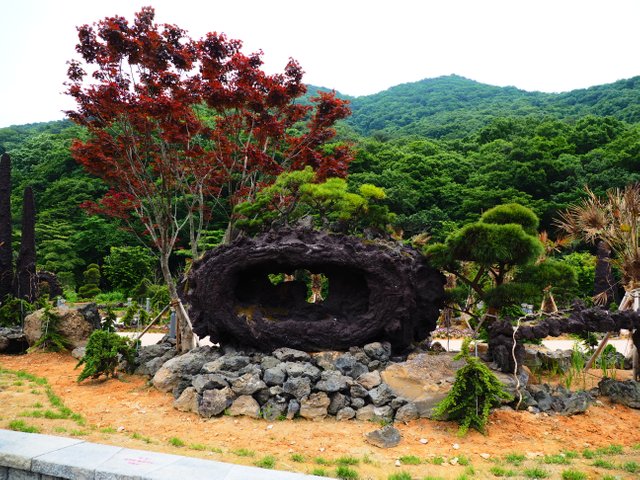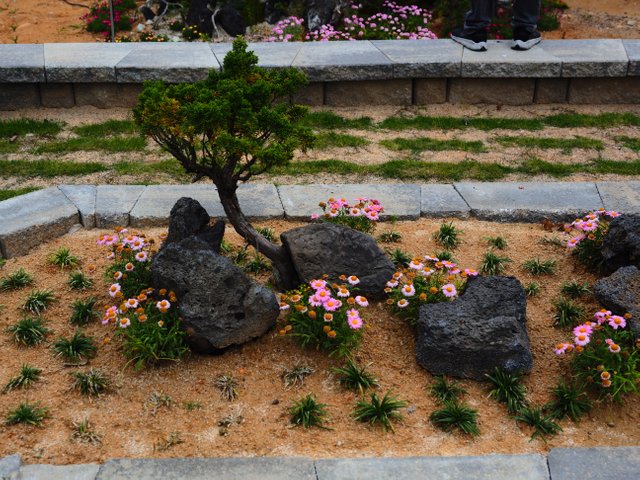 Near the entrance there were brothers catching small fishes in the stream. They were catching fishes for observation.
This scene made me remind of my childhood playing together with my brother like them.