Even though the hall 'Dae Wung Jeon' was but a small building, there were some characteristic things worth to look around.
At first, I'd like to show a patterns on the side wall of the roof to 'my fellow steemians'.
The pattern must be a lotus flower. The reason I choose it as the one of the most impressive was that it was first time for me to see the lotus flower on the side roof wall.
The patterns were the symbol of the Jogyeo Order in Korean Buddhism and other patterns normally.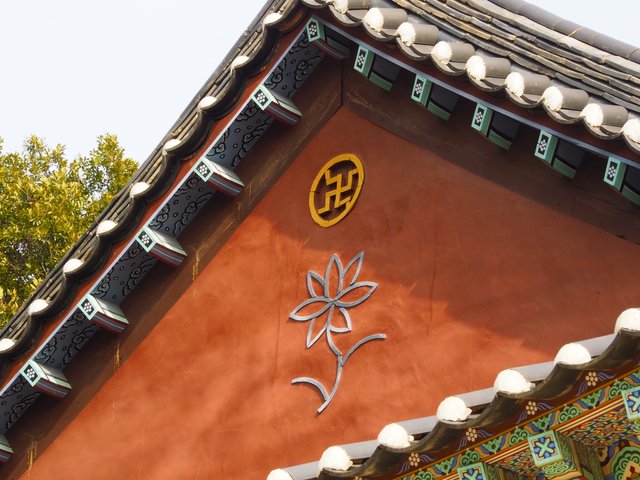 The second was dragon sculptures under the eaves.
The face of dragons were so vivid as if there were living.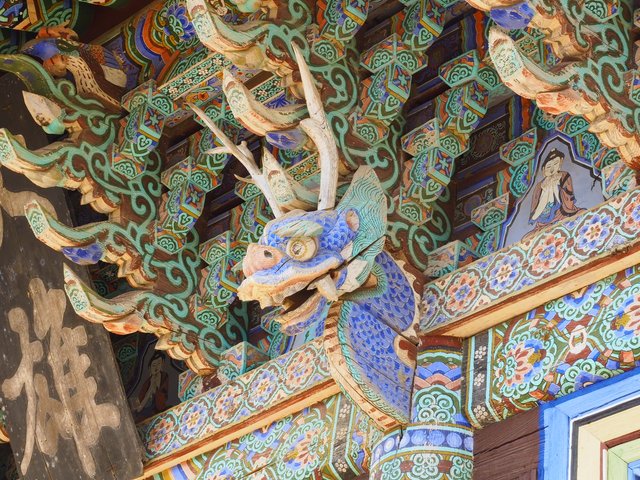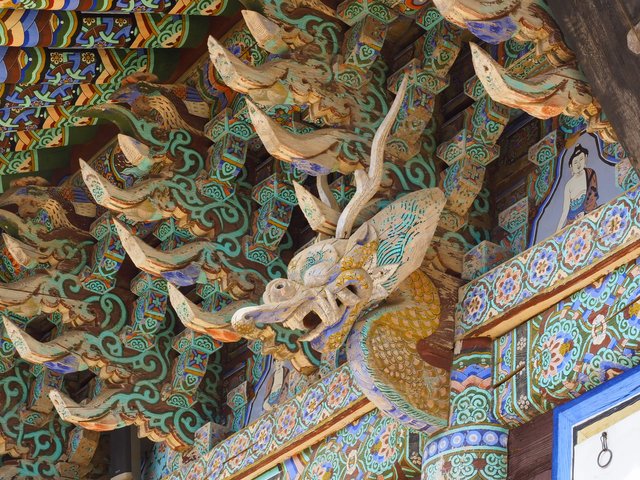 The third was paintings on the wall of the hall.
Those paintings represented the process how to reach the enlightenment along to the way of Buddhism.
The most important thing in Buddhism is how to control our mind.
Here the cow was a symbol of our mind.