Me and my mom had a plan to look around the temple of Tongdo-sa Temple. Tongdo-sa temple was very famous for the real body of Buddha. So this temple have been considered one of the holy three jewelry temple in Korea for a long time.
This holy trinity in Buddhism is The Buddha, the Dharma(teaching), and the Sangha(monk).
Tongdo-sa temple is the temple of the Buddha, because this temple has had the real body of Buddha.
This temple was believed to have been built in AD 646 under the Shila Kingdom. At that time the great monk Jijang had travelled India to study the teachings of Buddha and had brought the Sarira and the cloths of Buddha in India and built this temple.
But unfortunately this historical temple was fired by the Japanese army during the Japanese Invasion 1592 - 1577 like as many temples in Korea, The temple had been rebuilt after the war.
So I was very curious about the style of the architecture of the buildings in Tongdo-sa.
The way to the temple was excellent. I had drove some 10 minutes to get to the temple through the road covered with the green trees.
There was a stream in the temple. I posted the meaning of the stream in the temple. It is the boundary to enter into the world of Buddhism, or Buddhist paradise.
People was taking a rest in the stream to escape from the heatwave of the hot summer.
There was a bridge to cross the stream. The name of the bridge was the cloud bridge. This name reminded me of entering into the Buddhist paradise on the cloud.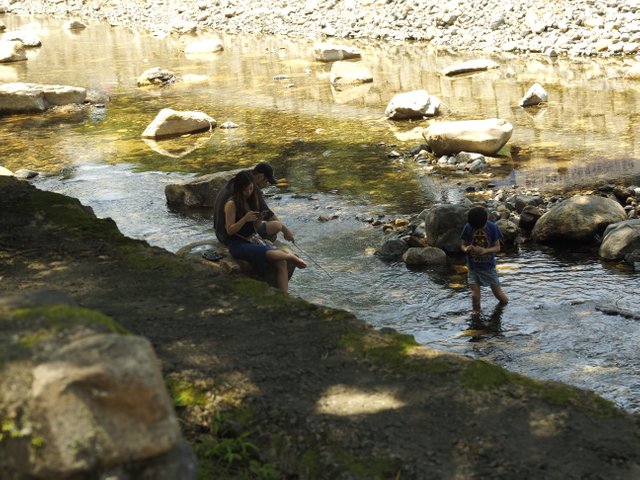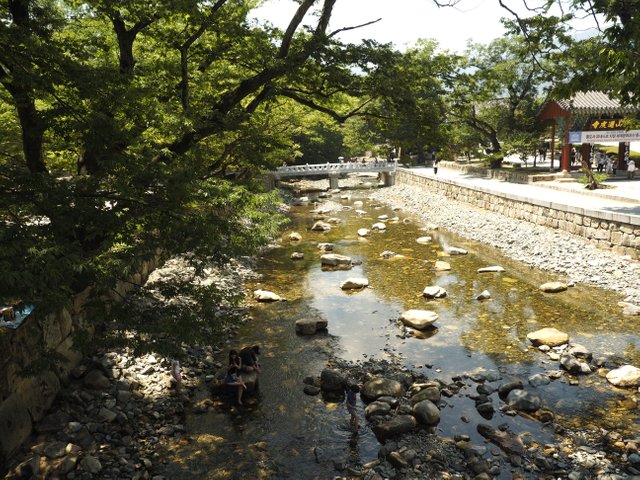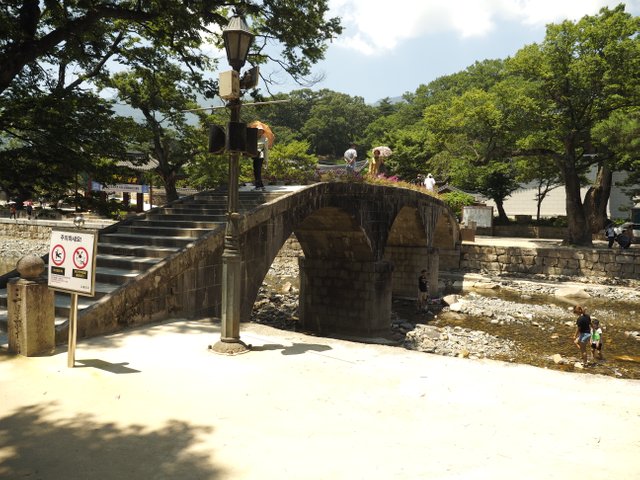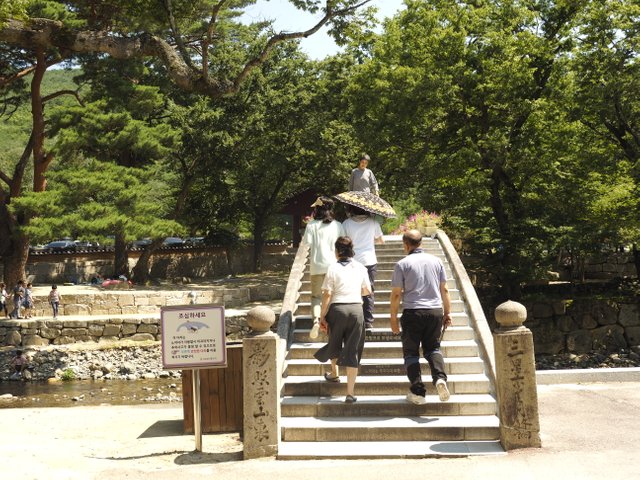 But there was no guard bars on the bridge, so it could be dangerous if people didn't pay attention on walking.
I thought this cloud bridge seemed to tell us the teachings of Buddha.
If you work, then concentrate on working, if you eat, then focus on eating.
The one of the most important teaching in Buddhism is the concentration on what we are doing now.
After crossing the stream, we went to the museum of the temple.
There was a stone spring in front of the museum, Mom drank a cup of water there.