It is said that the temple 'Baek Ryeon Sa' was built at the end of Shilla dynasty.
But there might've been several destroys up until now.
So the building what we can see now was rebuilt in 1762.
It means that this building must be the typical example of the late Choson dynasty Architecture.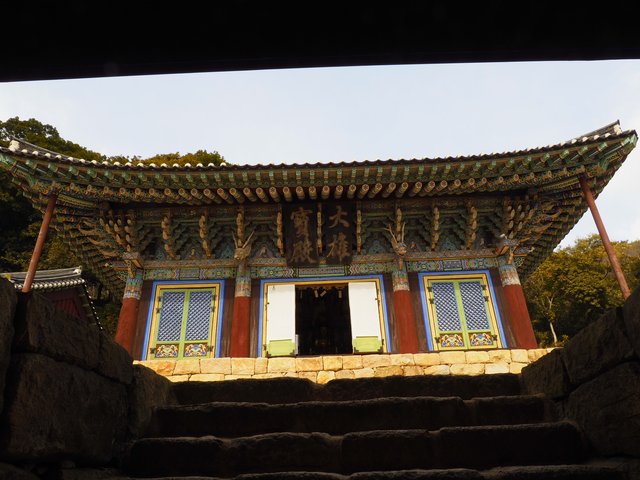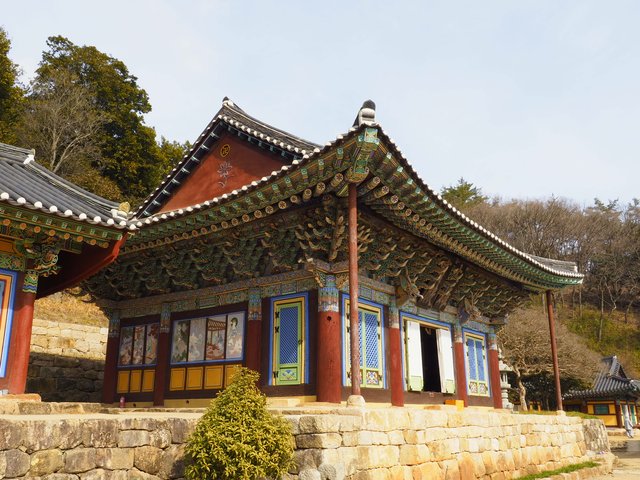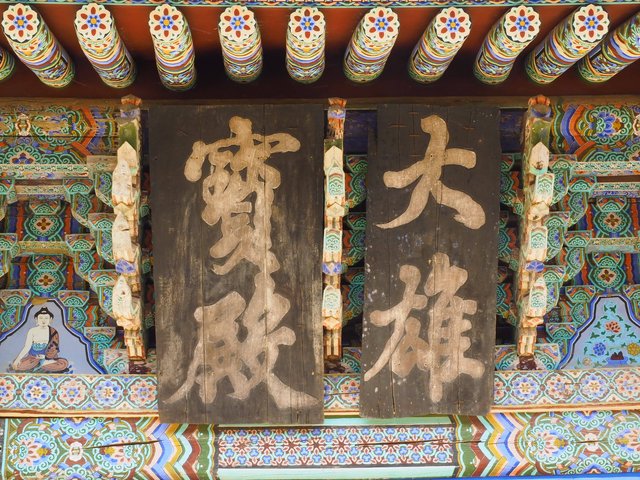 I needed to lift my eyes to look at Dae Wung Jeon hall where was stood as soon as passing through the pavilion. There was no enough space between the pavilion and Dae Wung Jeon hall.
So some famous writer described Dae Wung Jeon as of the authoritative appearance.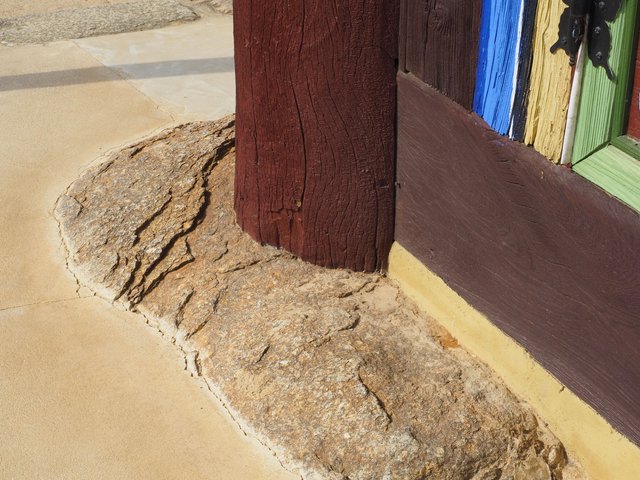 The cornerstones for the pillars seemed to witness its building time. It showed a typical style of the late Choson dynasty.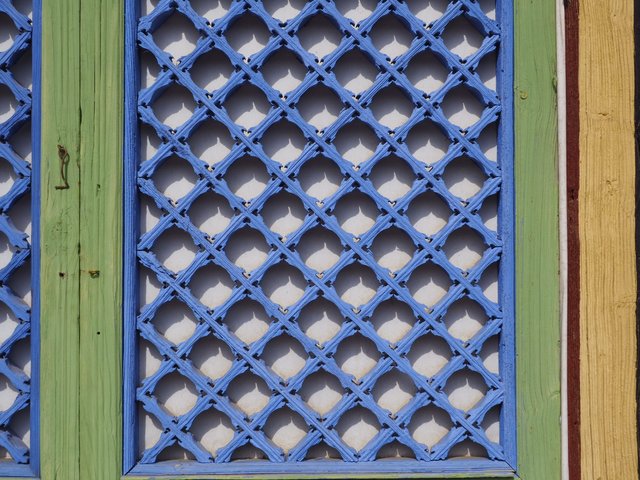 One thing impressive was the pattern of the window. The quadrangle and round shape of pattern was very unique. I could not find out same patterns in my memory.