Sjennon sees Czechia - Have you tried Absinthe?
Green fairies and other crazy hallucinations is what it promises
Maybe I somehow drank it on one of those nights where you wake up with a pounding headache and a massive gap in your memory. But at least sober and consciously, I never drank it on purpose.
I mean.. up until now.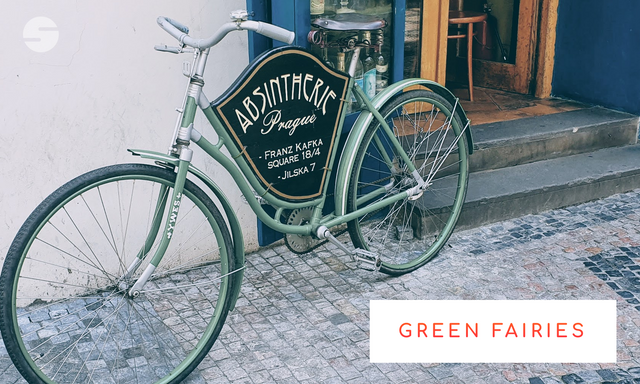 We stepped in this Absintherie. A cutesie little shop at the corner of a street. It was quite dark in there and somehow smelled kind of musty. To be completely fair, I felt like I stepped in another era. There were shelves - dusty, stocked with bottles of all the types of Absinthe you could imagine. To be completely fair, I didn't know it was such a thing. So many varieties and so many ways of serving it.
As my eyes slid over the menu consisting over at least 50 different types of Absinthe, I heard familiar chatter to my left. Ah. Dutch people. I looked over and asked them about their choice and based on their's I also chose mine.
Hello Beetle Absinth 70%, 35 mg/l of thujone
So I happily ordered and then this guy behind the bar still had to prepare it. Prepare it what? Yes! He just sets the entire shit on fire with a sugar cube and BAMBOOM, you got that shit served.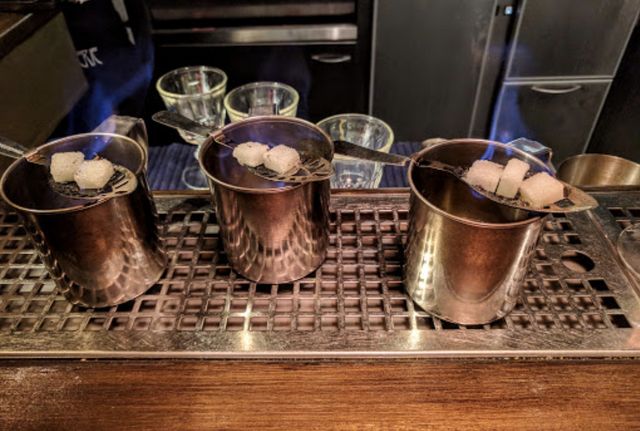 Source
Oyes, ofcourse it's hot.
It's strong...
Lol, my lips be burnin'
But also quite tasty...
Whoops, my throat is on fire...
Still tasty though...
Let me take another si-...
IT BURNS
Give me moar!

Did you every try Absinthe before? Share your story!



My name is Shannon, I am a digital designer. Born and raised in Amsterdam, living in Berlin.
I write about travel, Steemit, design, food, life and any thoughts I have!