Island Hopping 2k18: (Caohagan ➡ Sulpa ➡ Gilutongan) 🏊
Summer is almost over so let us taste it before it totally ends
---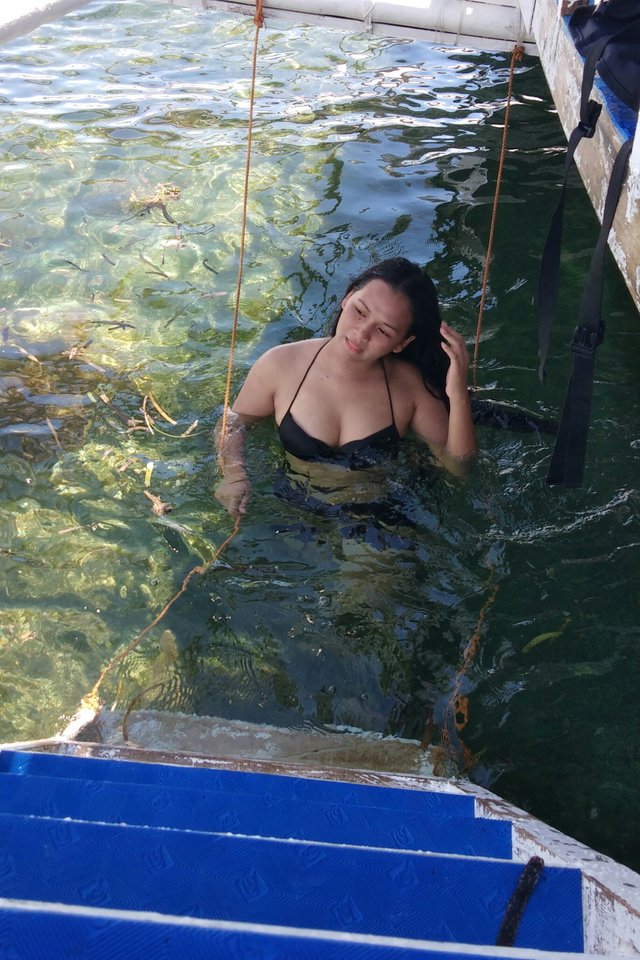 ---
I am working as an intern in a weather station when my boyfriend's mother called me.
Can you come this Sunday? We'll be having a family trip and they want you to come with us.
Guess what? I've been too excited that it was still Thursday but my things are already packed up and I am so ready to go. Haha.
---
My class session ended too late and because I have to enrol for internship thus, I have no time to unwind and have some fun. Have you ever felt that urge of like wanting to go to the beach? Most Filipinos' favourite season is summer and I am one of those. It was already raining cats and dogs but I have never given a chance to plan for vacations. THIS IS MY CHANCE! I don't have to plan anything, I just need to pack up my things and enjoy my summer.
---
We should be heading our way to the pier at dawn since it was weekend and for sure there are many people who also planned to go for an island hoping. Filipinos are too fond with beaches so it is not new to us if resorts, even boats, are fully booked already.
---
We arrived at 6 o'clock in the morning.
It was my second time experiencing an island hopping and I almost forgotten my experience during my first time. When we arrived at the pier, the place was already crowded but since my boyfriend's aunt has a friend that works there then it was easy for us to find our boat. They paid for two boats.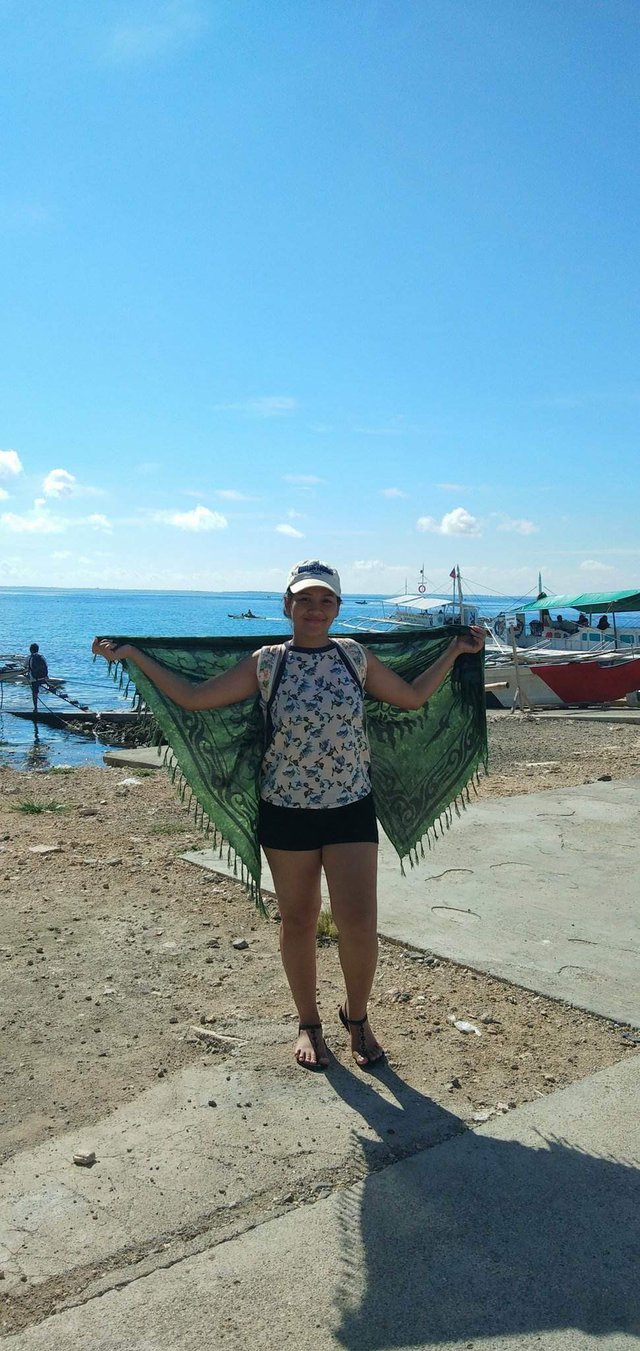 ---
When we rode on the boat
I was so amazed with everything that surrounds us. I am a sea lover so whenever I come near it, it makes me as happy as getting yes from the girl you've been courting for years. Hahahaha! What a comparison!
---
We are bound to hop onto three islands of Olango Island Group. Olango is found in Central Visayas and still a part of Cebu Province. It is composed of exactly six islands which are Caohagan, Camungi, Nalusuan, Sulpa, Pangan-an and Gilutongan. We supposed to be docking at the island but since everyone wants to swim on deep sea so it was decided that well be staying on the sea only.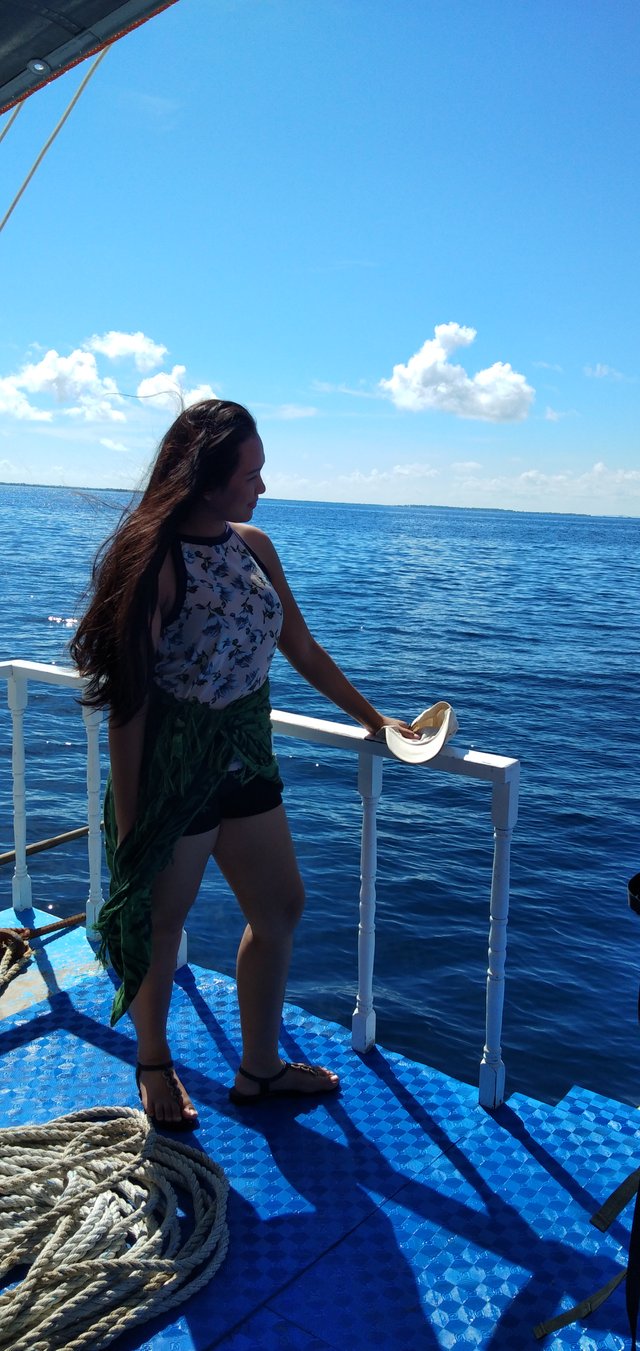 ---
At Caohagan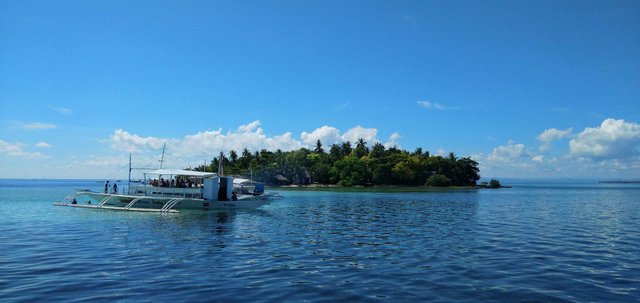 The first island we hop on was at Caohagan Island. It is a Marine Sanctuary that is being visited by tons of people, mostly by tourist, everyday. We stayed afar where the water is still deep so that we can enjoy swimming around the island. The air is very refreshing and the water is clear crystal. You can clearly see that everything underneath is nothing but sand. It was years already when I last experienced swimming at deep water and I kind of hesitate at first because I am not confident that I'll be able to swim. So I wore a life jacket.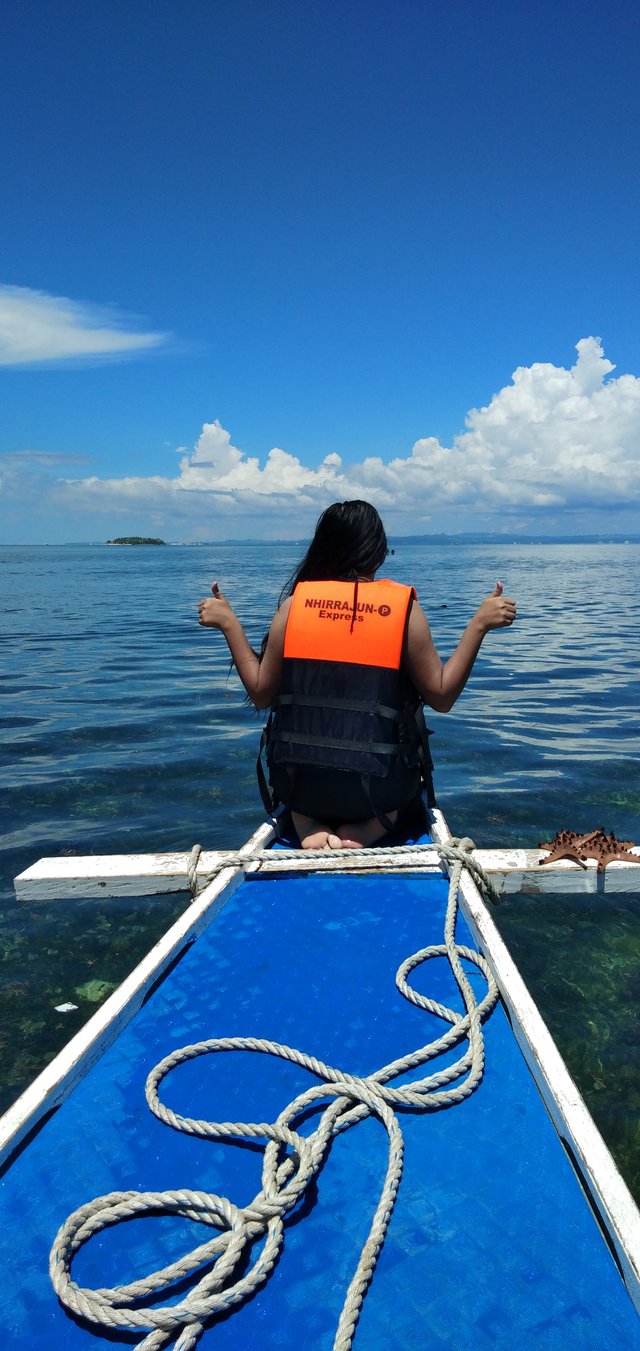 An hour passed by and the life jacket seemed so annoying so I tried taking it off. I was so happy knowing that I still know how to swim. We were having fun playing a game Filipinos play which is dakop-dakop – where you need to catch everybody to win the game and the one who got captured first will become the next to catch everybody until they decided to hop onto another island.
---
At Sulpa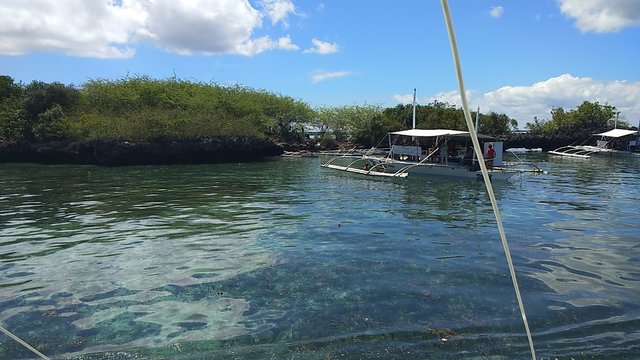 The second island we hop on was at Sulpa Island. This island is privately owned so if you ever want to dock in the island then you are obliged to pay entrance fee for the boat and individual person you brought with you but since as what we all agreed, we stayed on deep waters. The island looks like a lush forest with wild plants at the distance we stopped by. I can barely take the breathtaking clear water of this island because what you can see underneath are beautiful coral reefs!
---
At Gilutongan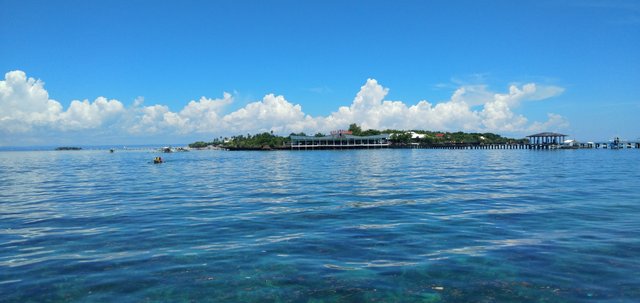 The last and the most amazing island we hopped in was Gilutongan Island also known as Hilutongan. The breeze is invigorating and the water is clear blue. Underneath, you can see seaweeds and fine white clear crystal sand.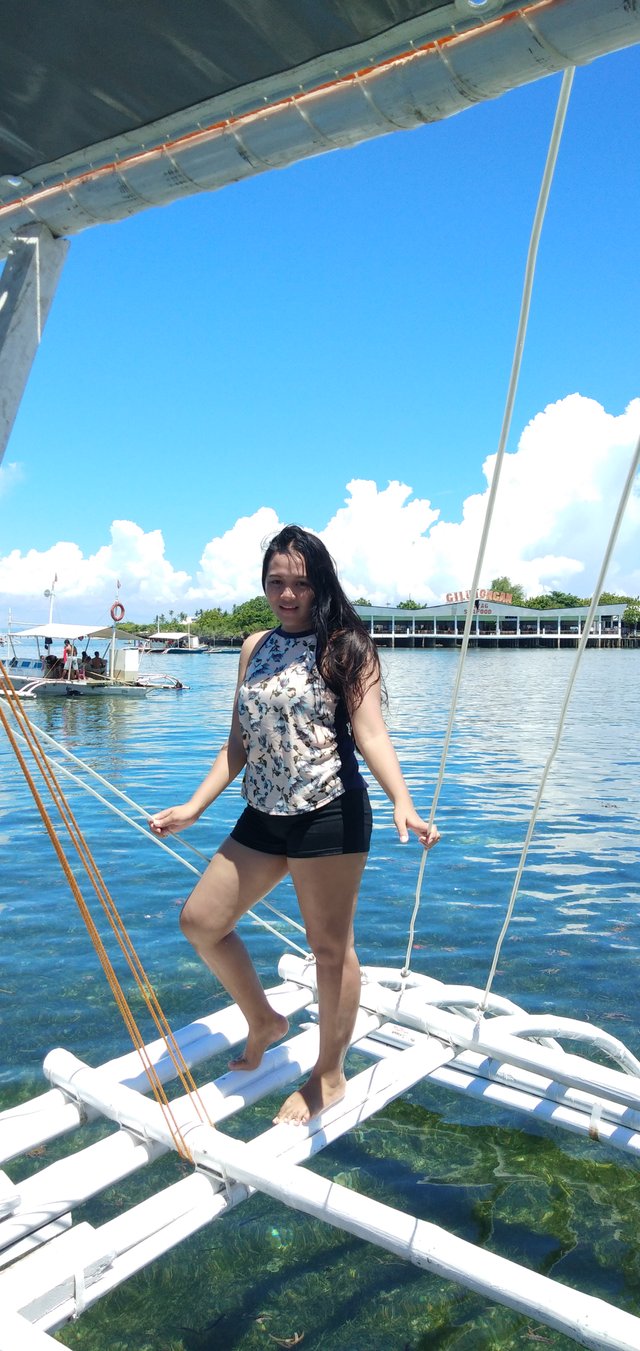 Of all the islands we hopped in, Gilutongan is the deepest of them all and docking on the island serves an obligation to pay a very expensive entrance fee. We stayed in this island until 6 o'clock in the afternoon.
---
Overall, it was a very great trip! Knowing, meeting and having fun with my boyfriend's family is the best thing happened that day. Now weather is gradually getting worse. The wind blows harder this time and it frequently rain heavily so experiencing a trip before rainy season completely overrule, I am able to make another moment to be treasured as I grow.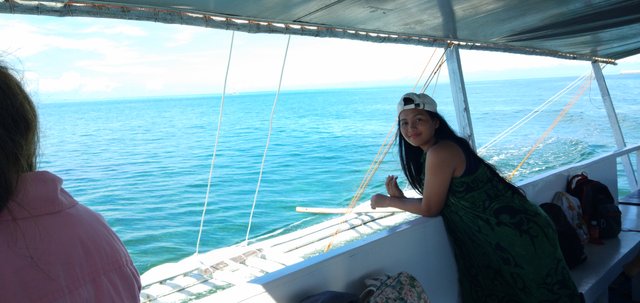 ---
Dos and Don'ts while on the trip:
- Don't forget to bring sunscreen
Usually people where sunscreen to refrain themselves from getting over tanned but what's more important is to protect yourself from the UV rays that'll make your skin age and worse case is to have skin cancer out of it. 30 minutes before going out of the house, you should wear sunscreen so that your skin can completely absorb the protection. Re apply every once in a while. REMEMBER TO ALWAYS PROTECT YOURSELF.
- Wear less revealing swimwear
It is of your own choice but a tip from me, sunscreen will protect you from UV rays that'll going to damage your skin but it is still your responsibility to protect yourself.
- Wear brightly coloured swimwear
In science, sunrays reflect or bounce back when it hits brightly coloured object. Since you are protecting your skin, being wise is free.
- ALWAYS BE CAREFUL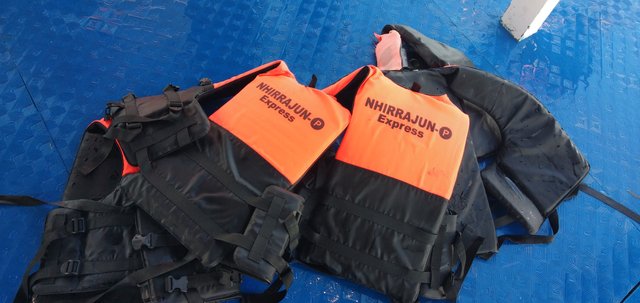 The best tip I can offer is to remind you to always be careful. Not everything that happens is according to our will and no one is obliged to look out for you every second of the day so you should always think for what is right and always take good care of yourself. If you are not that confident that you can swim with deep waters and stay still with waves then you should just wear life jacket.
---
---
Kindly watch the video for the actual view 😉
---
---
You are at the trip to enjoy so just have fun! Nothing is more precious than your smile.
---
The video and the pictures above were taken by either me or my boyfriend.
This is @sissyjill at your service