Not everything in the natural world is easily spotted. Some creatures can hide in plain sight.
Diving in areas that most people typically don't go can yield some pretty amazing results, you can run into things that you might not often see anywhere else.
Muck diving is a commonly used phrase when people are referring to area of the ocean that aren't packed with colour.
Some of the best results in photography I've ever gotten.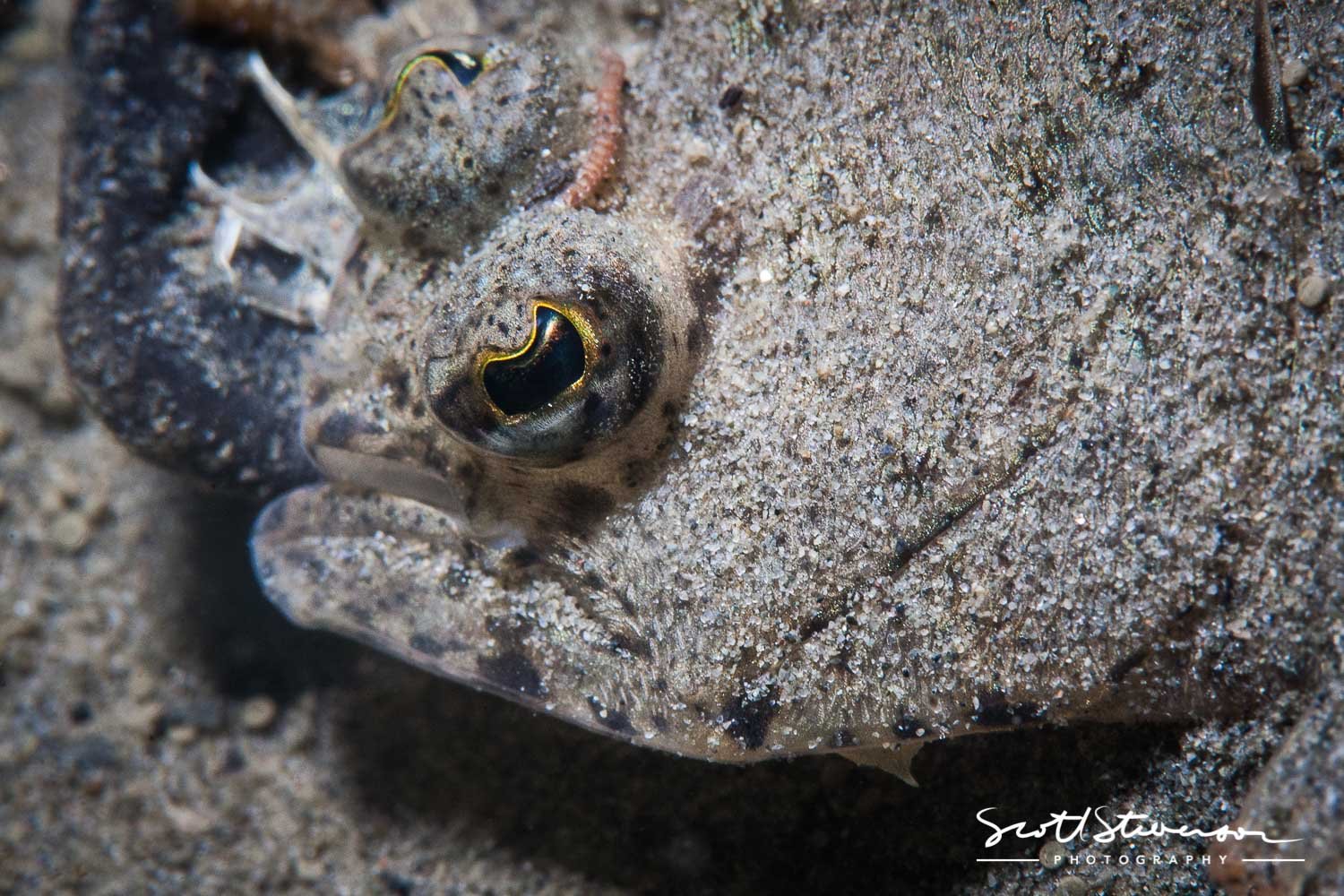 These flat fish, blend so well into the reef, rocks and muck I've accidentally placed my camera on top of one without realizing it was there and in a instant there is a cloud of dust and debris. The visibility drops all around you and you have to wait for everything to settle once again before you can start shooting. One of the better techniques to find this types of fish is to have a modelling light attached to your camera and look for things that reflect the light as you swim along. Eyes are reflective so keep a look out for a twinkle.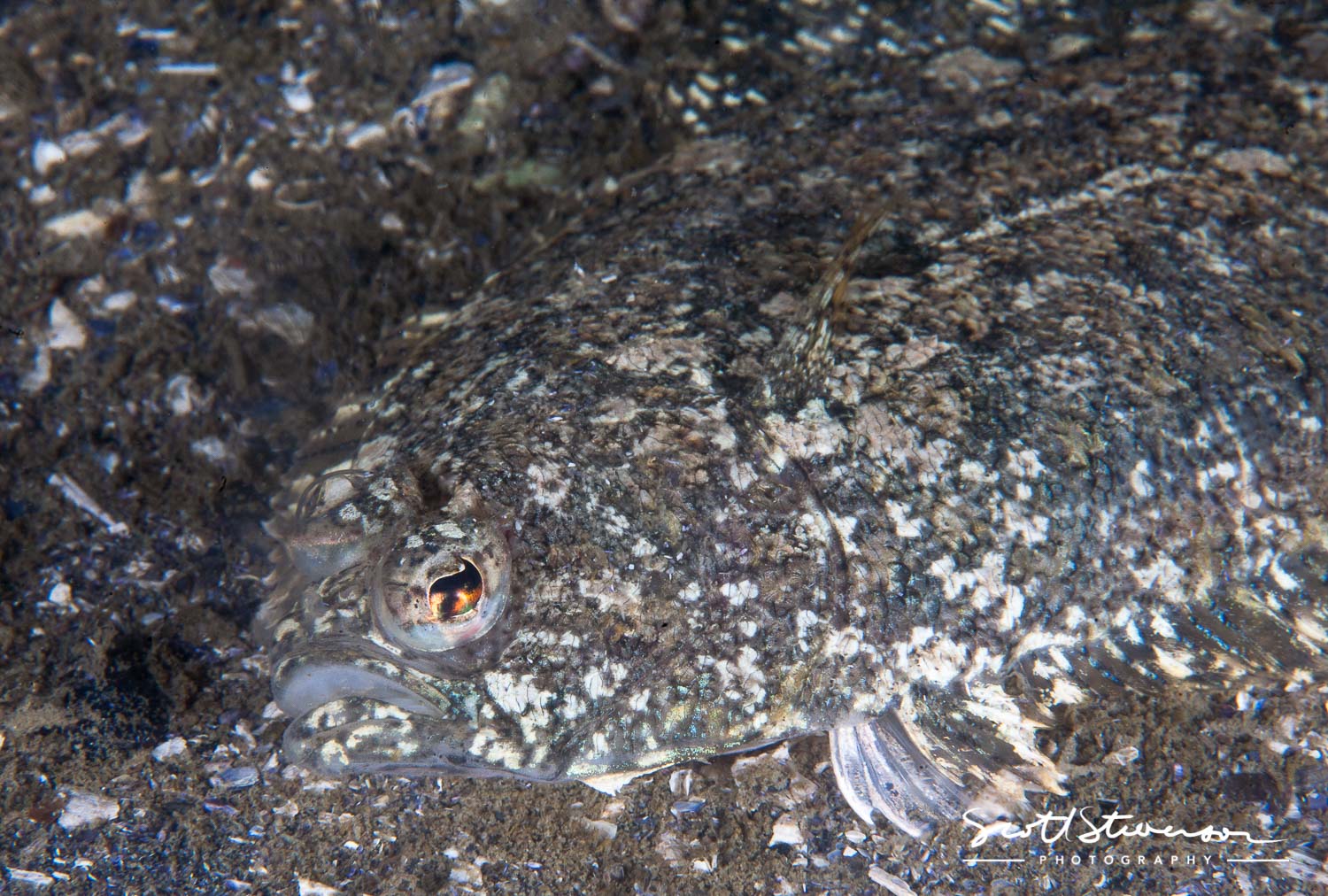 Often the eye are the most colourful part of the fish and you can produce some striking refections once you light up the eyes.
Never underestimate an area, every bit of the ocean has some life in it. Never hesitate to dive a spot just to check it out. It could proved some amazing results. Do your research first, read some books on the area, talk to locals and check out other websites to see what other divers and photographers have seen. Most of all be safe, and hire a guide if your in a totally new area.
Thanks for reading and happy hunting. Take pictures, leave only bubbles.
Scott
For more stories and images - http://www.scottstevensonphotography.ca/