📷📸🗼🗼Dreamy Paris Photoshoot
3 Secrets to the prefect Paris photoshoot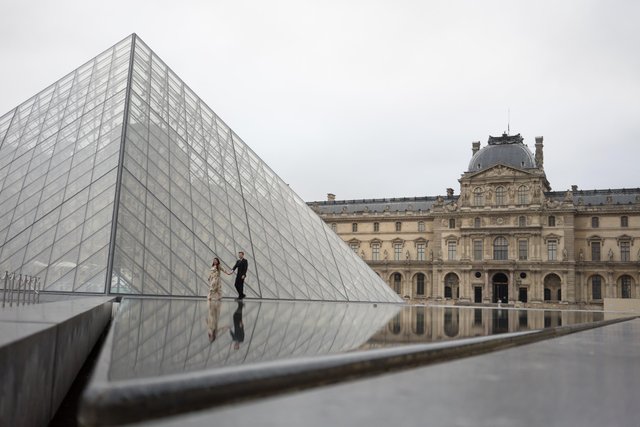 How do you commemorate your first trip to Paris? With a photo shoot of course! I wanted to capture the memories of my husband's and my first trip to Europe/Paris in photos. I have to say I am very happy with the way they turned out. Here are 3 tips for your prefect Paris Photoshoot.
Start out very EARLY! You want to beat the tourist crowds at popular attractions like in the photograph above at the Louvre Museum. If we would have scheduled later in the day, we wouldn't have gotten such a great shot(s). People to this day ask me how the tourists were photoshopped out of the image. They are shocked when I say there were no tourists to be photoshopped out. 😀
Bring a set of sandals or flip flops. During our photoshoot we moved to several different locations throughout Paris in the morning. There was a lot of walking involved. My flip flops came in handy for walking around. Then when it was time to take pictures, those high heels went back on my feet.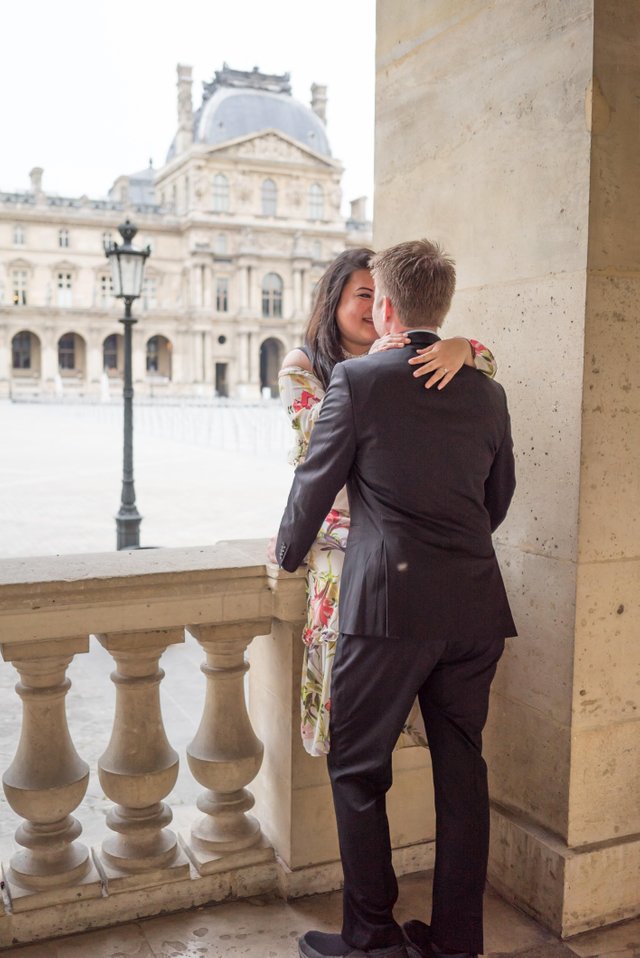 Take an Uber. We took public transportation whilst sightseeing around Paris. However during our 2 hour shoot we opted to take an Uber to save time and lighting. You don't want to spend your time waiting for a train or bus when your time is limited. We wanted to get from Point A to Point B as quickly as possible to ensure we get as many shots as we can during the allotted time.
---
If you liked this post, please UPVOTE & RESTEEM and feel free to FOLLOW me for future posts! Thank you!
---
Taken with Samsung Galaxy s8+
---
Donations in any amount is always appreciated!
For Bitcoin Donations Wallet Address:
1Dj7ZxFwr97mfycS8Bf8H4vmEehAkKXFmW
For Ethereum Donations Wallet Address:
0x88c84933912203bC0A5B6feb32959329579d3A47
---
If you enjoyed this post please upvote, resteem, and of course follow me for future posts. Keep on steeming! 😉
👇👇👇👇👇👇