Little big stealth camping trip Chapter 6 - Camillas, hitchhiking and swimming in da heat
Olááá once again my Esteemed Steemers, we are coming with yet anotha chapter of our stealth camping trip.
So, once upon a time, we woke up in very comfy pine forest (more in Chapter 5 https://steemit.com/travel/@reptr/little-big-stealth-camping-trip-chapter-5-lsd-microdose-and-unexpected-pilgrimage ).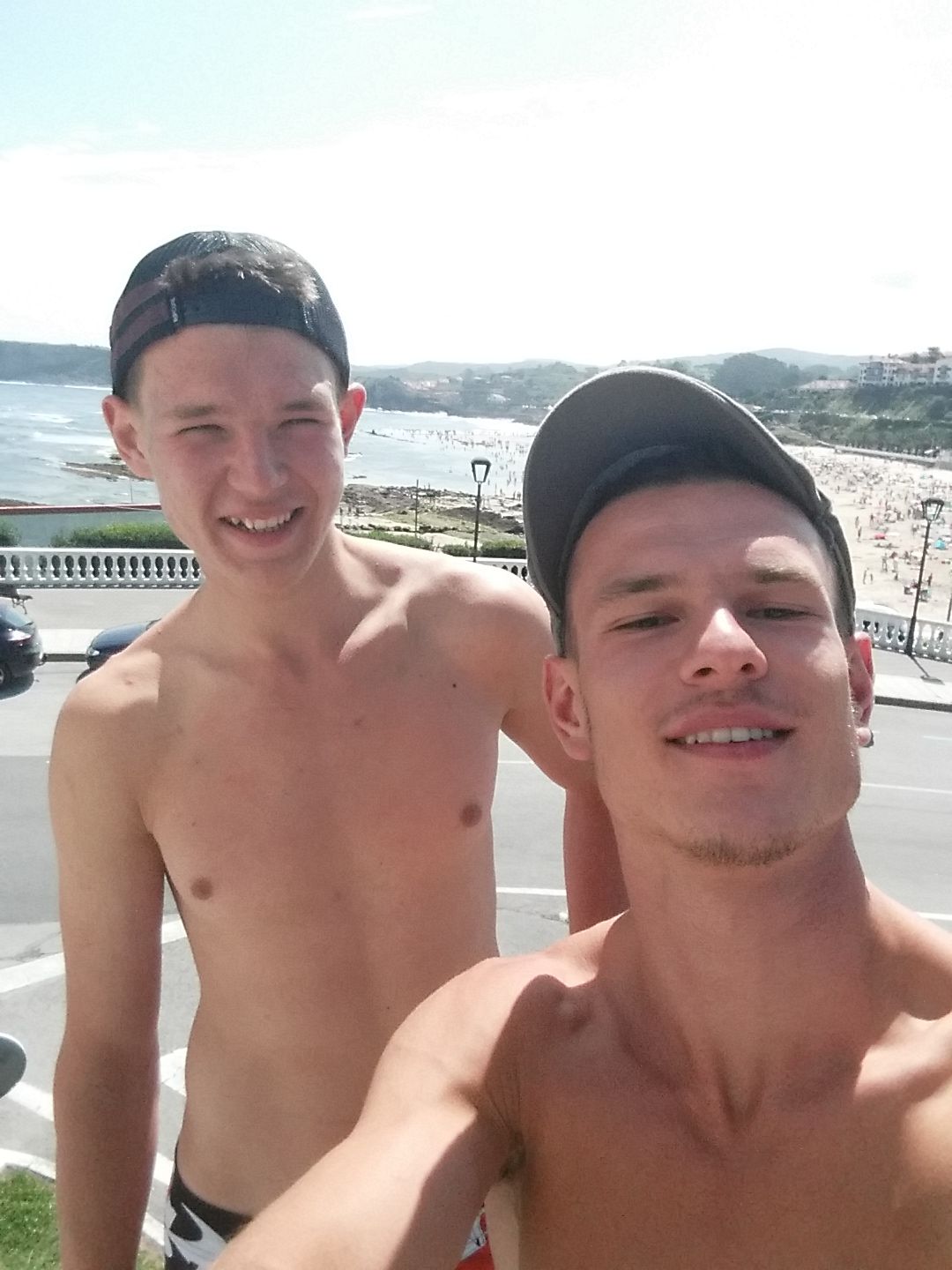 Next goal? Camillas. At the time, we were just around a highway heading towards a sweet little village called Camillas, about 10 kilometers down the road. We decided to just hitchhike-it, cause we did not know any bus connections at that time. Plus I think it was Sunday.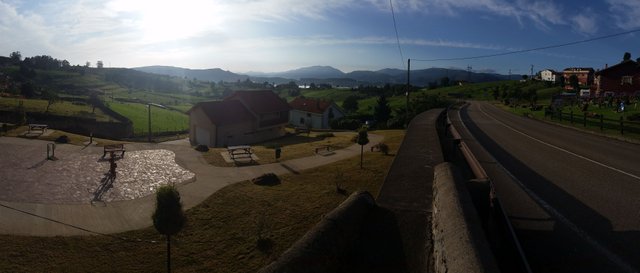 We walked about 15 minutes to the next really little village, where we got our hitchhike in like 5 minutes from some nice lady, who (not surprisingly in northern spain) did not speak a word of English. After telling her our Gracias and making sure we are grateful by saying something like "Spanish pueblo bueno", we headed off right to the beach to warm ourselves up and loosen our backs after the good night sleep in the woods.
Next one, food. Of course we shall not eat just beside the road, so we found a sweet spot at the stairs of some kind of an old school lighthouse, overseeing the whole village. By the time we got there, the beach became packed with humans. Not anything like the morning we exercised there, when we got the whole place for ourselves. Sweet.



After satisfying our never to be fully satisfied appetite, we were once again on our way to da west. Ou yea, we also stopped for a smoke at this refreshing view, on the other side of the town.


We walked just over the hill, then crossed some kind of a dried up swamp and found ourselves at a fully packed beach, with some sweet waves coming in. Totally sweaty, we were no less than fired up to refresh ourselves in the cold waters of Atlanticho. The only thing that stopped us from riding the waves were the sirens the beach guards, making sure we are not heading too far into the ocean. Respect to those fellas, you never know how the beast of Atlanticho can swirl you around when you don't pay attention and respect it how it should be respected.



After that, we walked a bit through the countryside and eventually found the next spot in San Vincente de la Barquera. By the way, we got there by hitchhiking for like 2 minutes, until some cool older couple from New Zealand.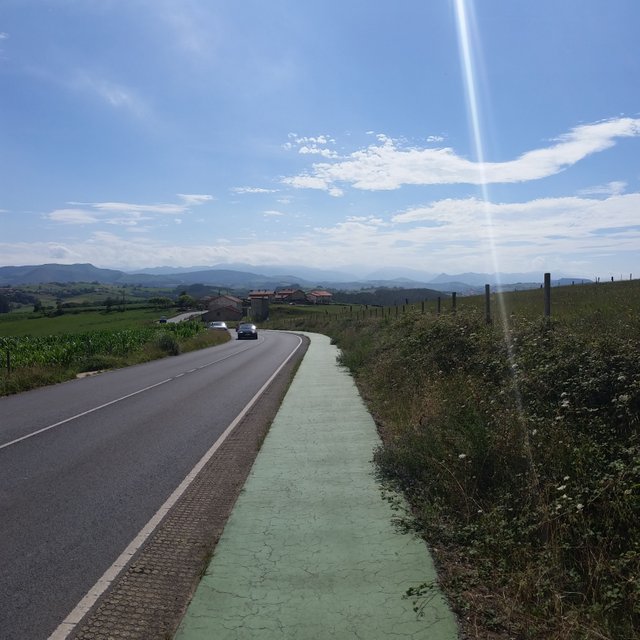 By that time, we were exhausted. The walking in the heat got the best of us, so we tried to find some spot to sleep as fast as we could. And indeed we did. Our next bedroom was no less that totally comfortable, spacy and off grid. It looked like it was waiting for us to set up a tent there.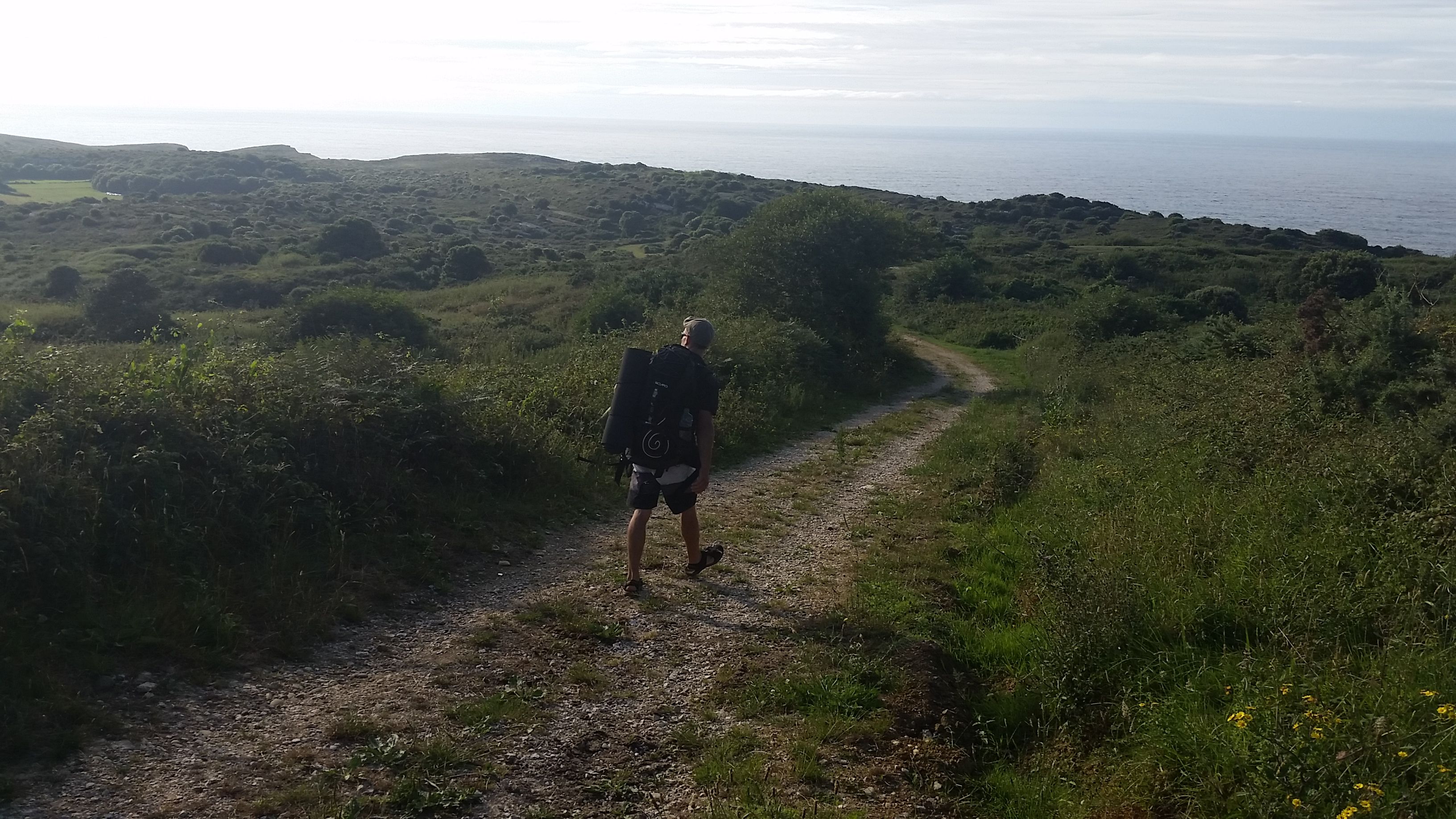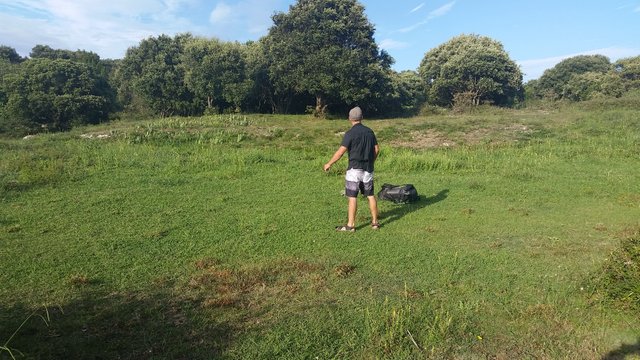 Anyways, it was a beautiful sunny day, Comillas is a really cool looking piece of a town, with some deep historical background (I guess, any of you spaniards know more about this place?). We some runes and castles, looking really neat. Recommending the visit!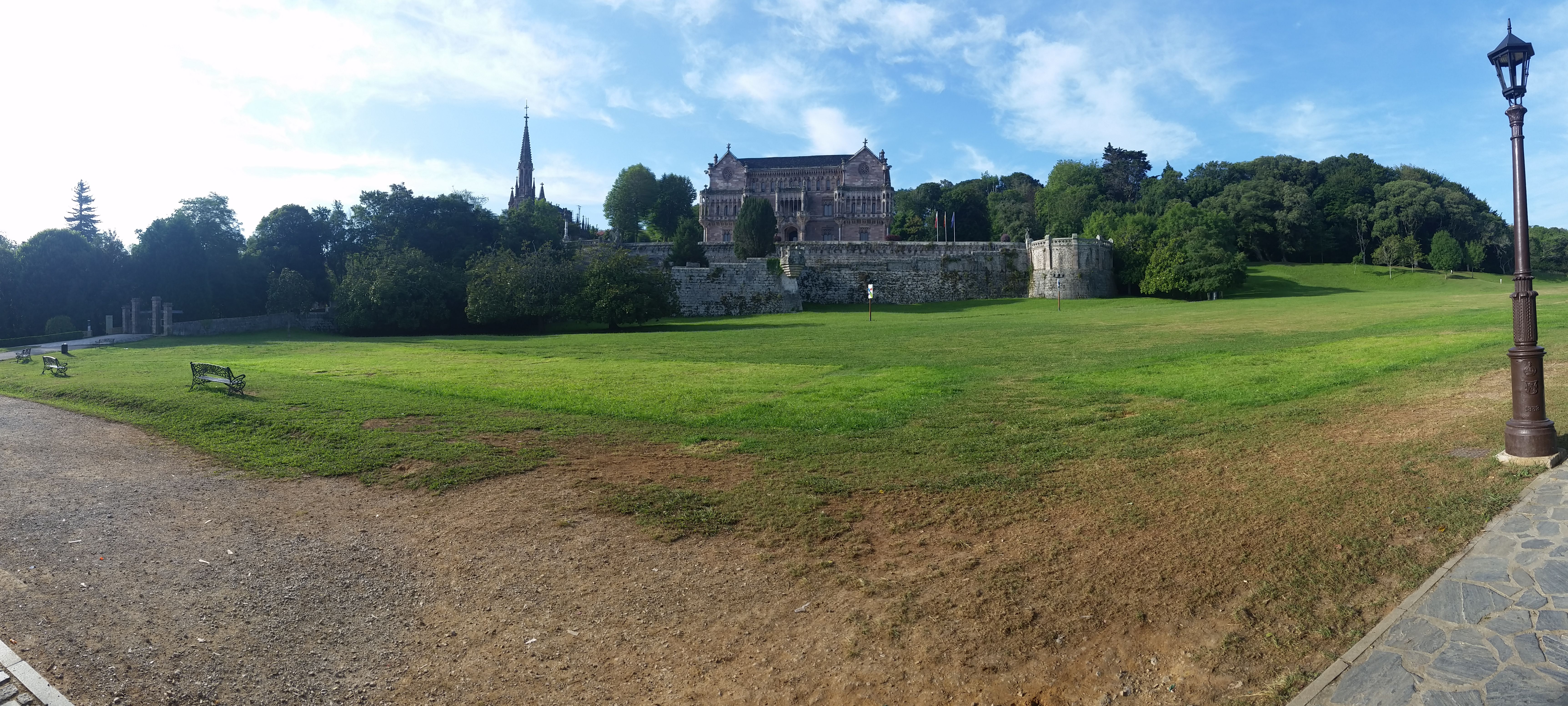 During the next two days, we chilled at the town, got some work done and plotted our next move into da peaks on Picos de Europa. Vine, wilderness, no roads, crossing the borders and scorching heat…. more in the next chapter… Stay Tuned!
As always, thanks a lot to all yall for reading, have a great day and stay ready!
Reptr