[EN]


il FORNO del MIGNON in Hakata Station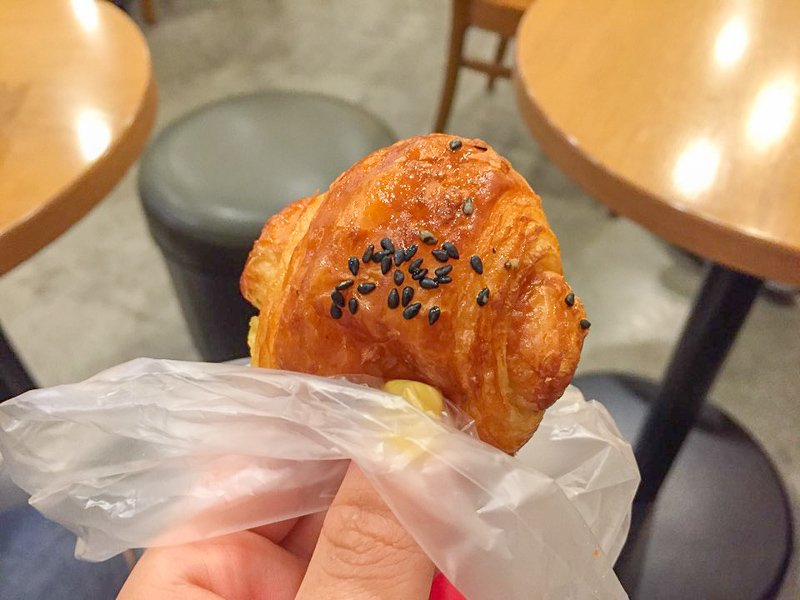 Do you guys like croissants? I love croissants!! Visiting bakery while traveling Japan is almost tradition for me now. Japan has good quality bread and cakes :) I think for Korean and Japanese people bread is more like a snack than the meal, so it tastes sweeter like dessert! If you try bread in Asia you might be going to be surprised but soon you will like it :D
In Fukuoka, I visited il FORNO del MIGNON that located in Hakata station.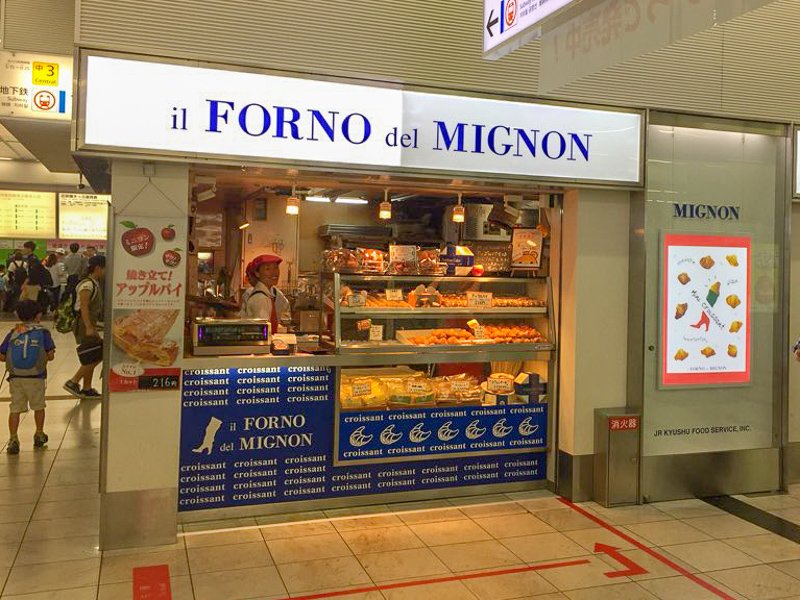 If you follow the buttery scent that spreads in Hakata Station, there is il FORNO del MIGNON. It's not hard to find at all for anyone who visits Hakata Station, because people always lining up in front of the store.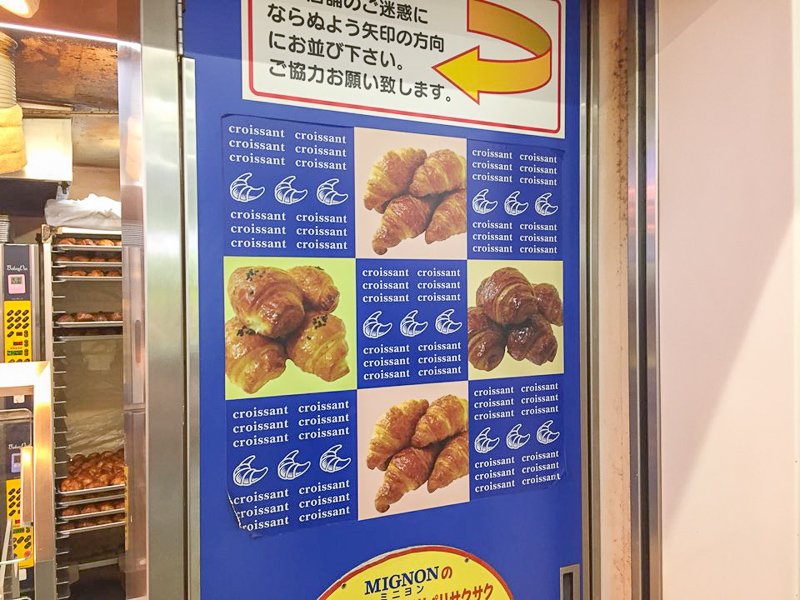 Just as many restaurants do, the menu of Ilpo del Mignon is also one of the croissants, and you can taste three kinds of croissants: plain, chocolate, and sweet potatoes.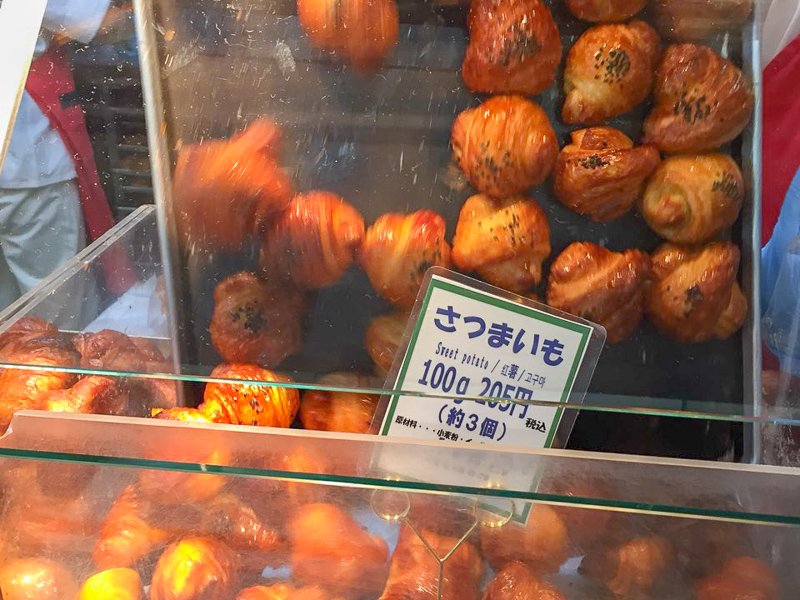 Croissants are baked without a break and displayed right away.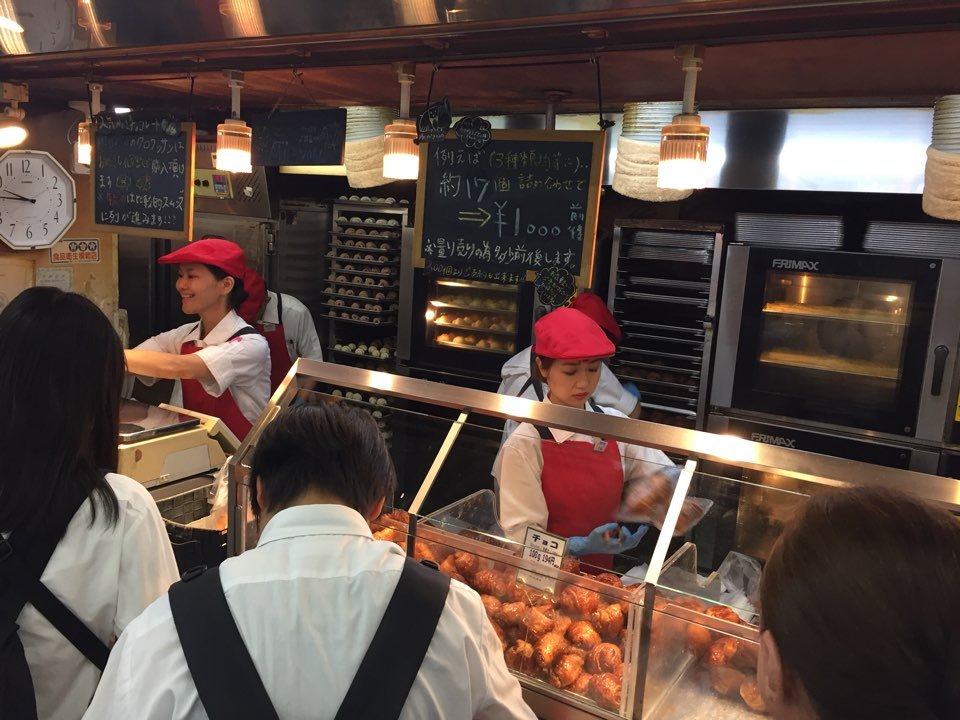 You don't have to wait that long because the circulation is pretty fast. Uniquely, they charge it with weight, not quantity. I bought 5 pieces​ of croissants and it was $3. It seemed like pretty quite cheap, but it was really small haha.
Okay, time to eat :D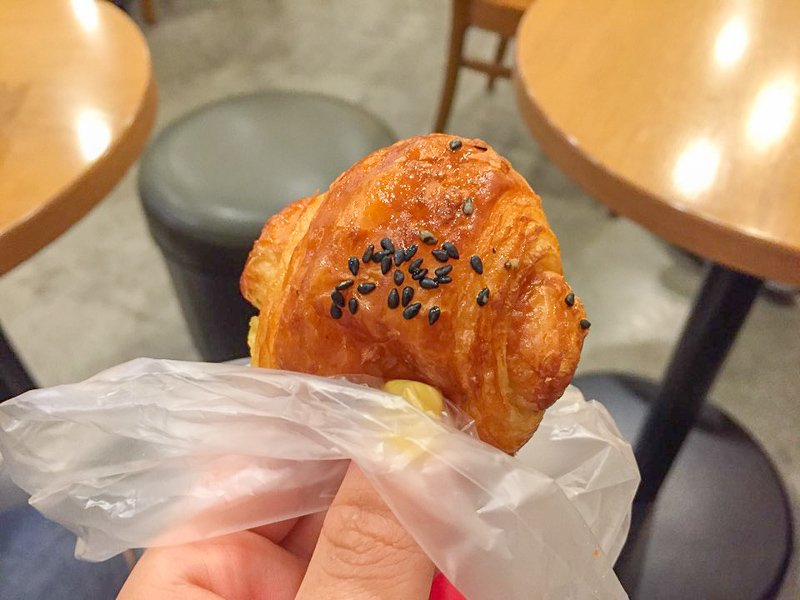 The one with the black sesame on top of it is sweet potato croissant. The sweet potato and the black sesame are going​ really good together! I don't know if you guys have ever seen sweet potatoes croissant​. If you do please let me know with your comment ;)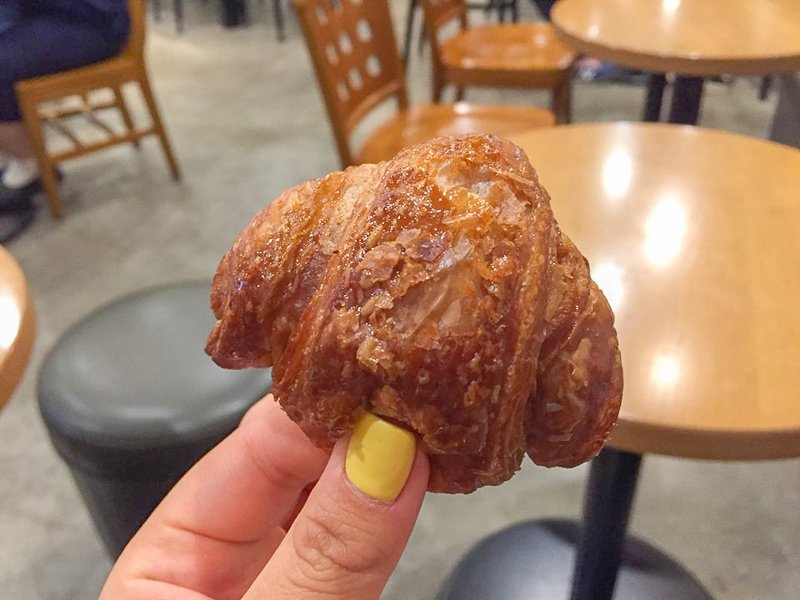 Choco croissant :D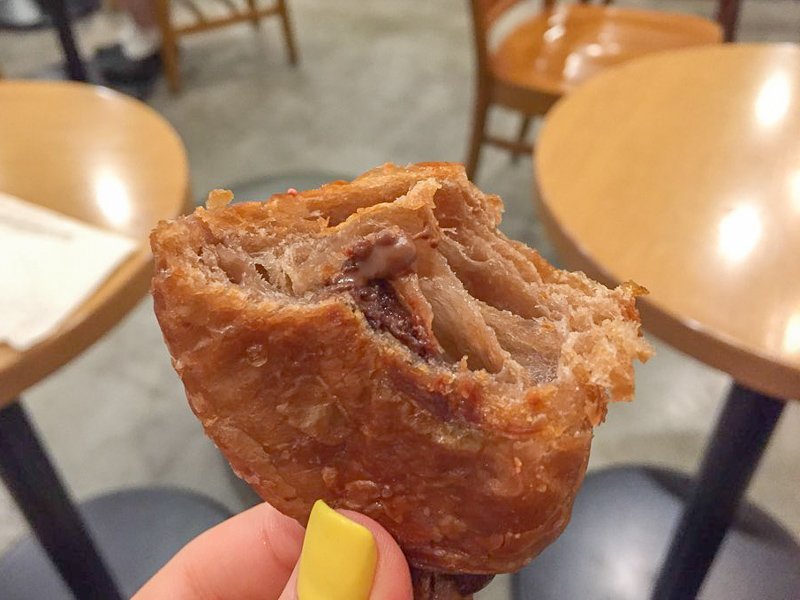 Awww this is smaller than I thought! Haha, I should have bought like 10 of them!
But the taste was great :D If you're visiting Hakata station, please visit il FORNO del MIGNON!