Be fit Or be Dead #27
There is no resignation from activity on vacation.


This is my first holiday in a few years, when I'm not lying upside stomache.
I try to spend my free time actively.
I decided that I would include my trip to Mount Sokolica in the "Be fit Or be Dead" section, so I launched the Endomondo application and went to the top of the mountain.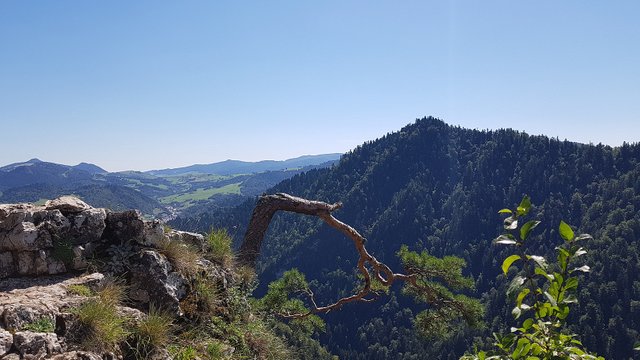 At the beginning of the post I will put a summary, and later I would like to show you some photos that I did not upload in yesterday's post.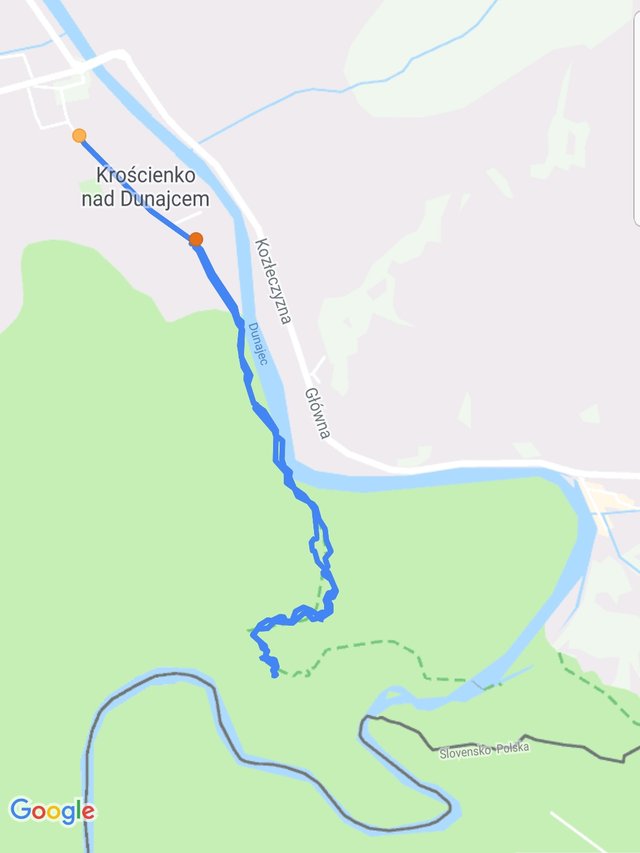 The climb graph is much better.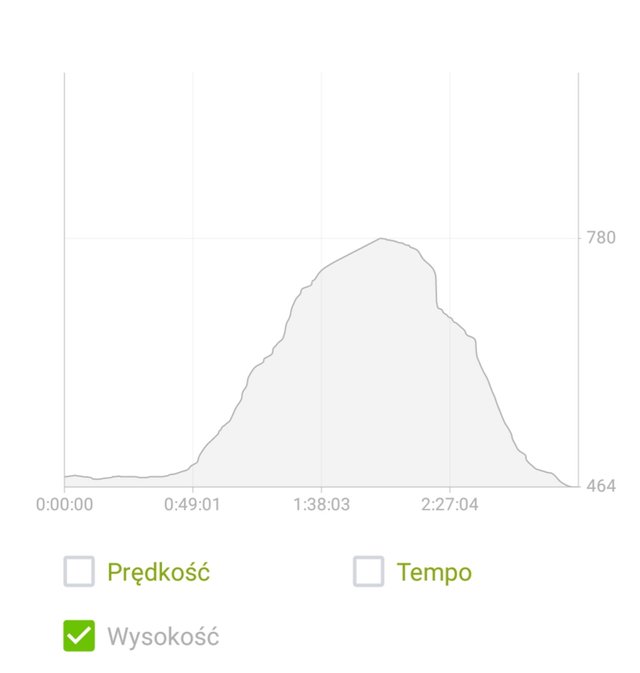 The weather was perfect. Pleasant wind do cooled my during climbing.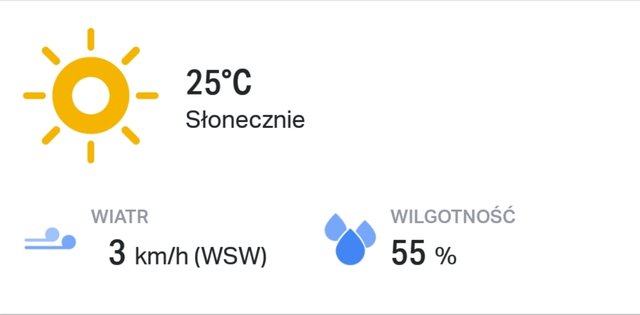 The whole trip lasted over 3 hours. The length of the route is just under 8 kilometers, but the vertical line up was 300 meters up. The most important is the amount of calories burned -
almost 2,000 calories burned is my record in "Be fit Or be Dead"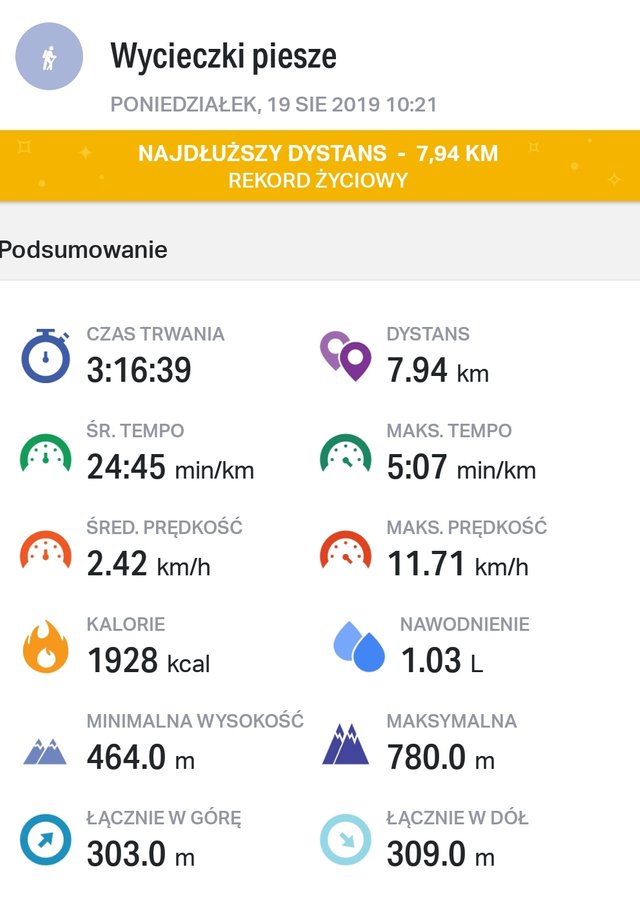 And now I invite you to watch some photos from yesterday's trip.


We follow the green trail from Święta Kingi street.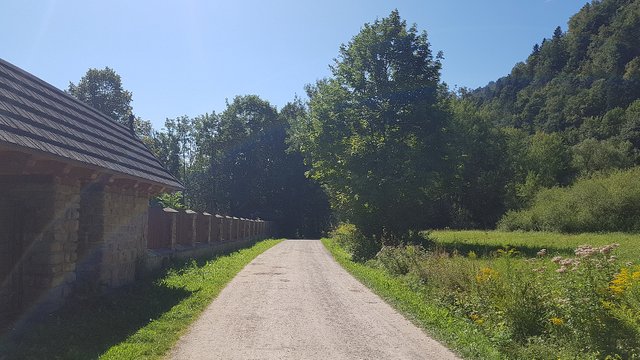 At the beginning, the trail leads us along the Dunajec River.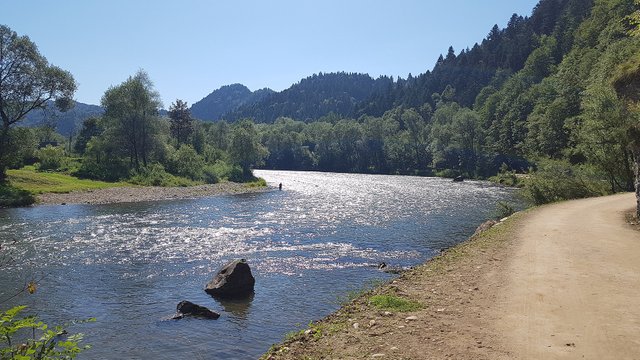 One of the biggest tourist attractions are rafting on the Dunajec in boats. These are special flat-bottomed boats made of tree trunks.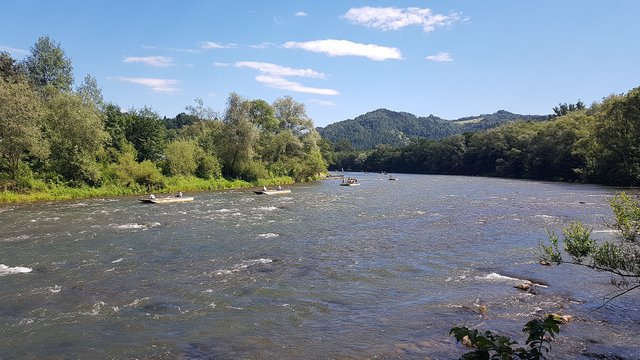 The trail led us to the forest.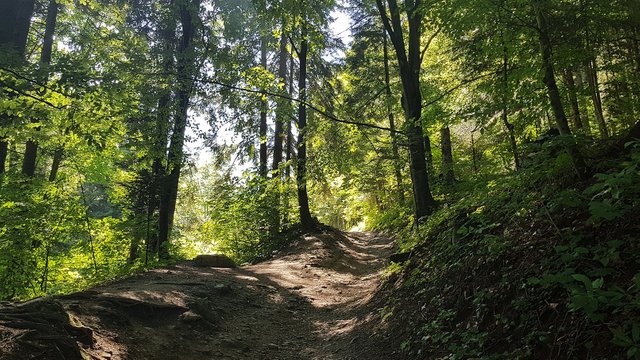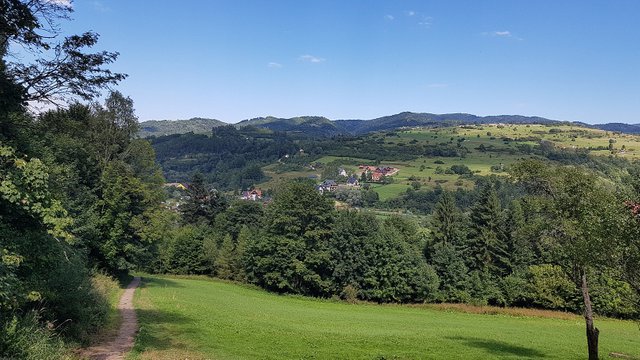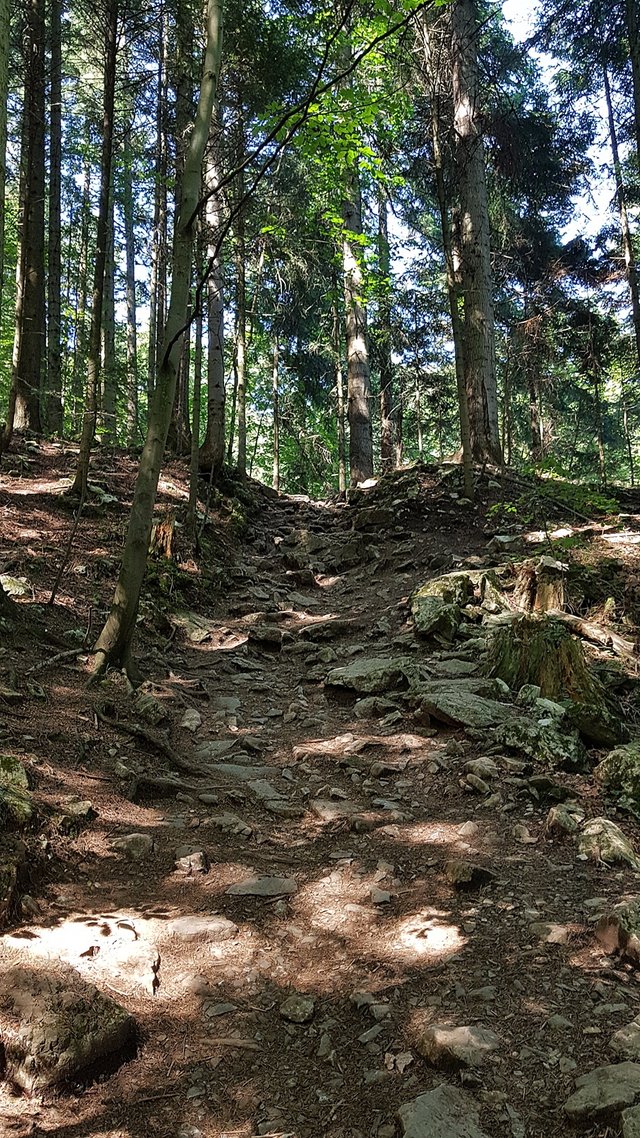 A barely visible path departed sideways from the main trail. I wouldn't be myself if I didn't go to see where the path leads. It turned out that there was a cave several meters from the trail. I wasn't prepared to enter the cave, so I returned to the trail.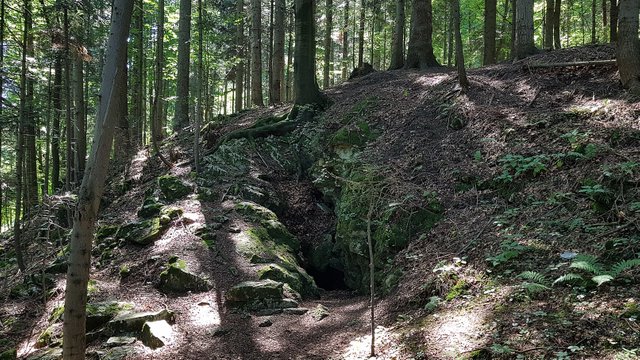 And this is the sad reality in the Polish mountains.
Queue to the top of the mountain.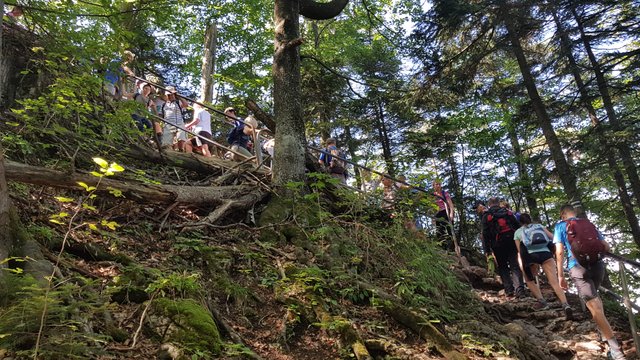 There is not much space at the very top, and we came across two organized groups of tourists. Fortunately, after some time waiting, we were able to get to the top.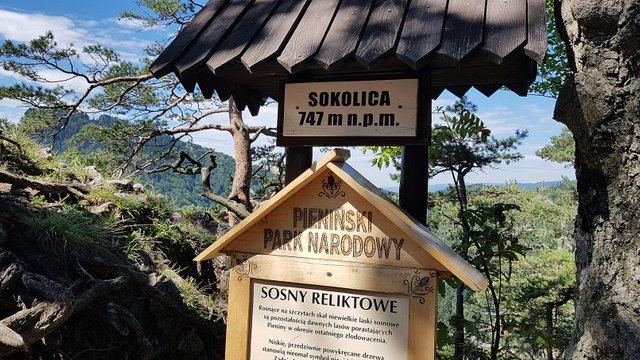 Breathtaking views, rewarded us for climbing and waiting time.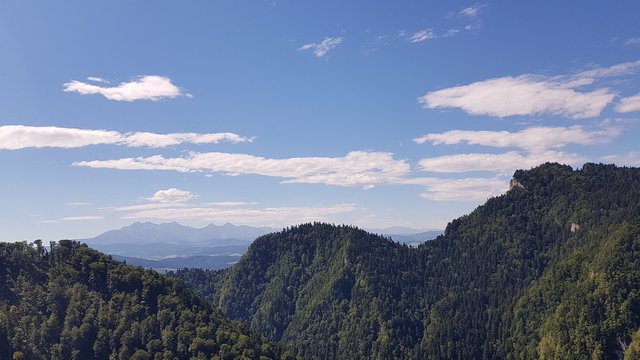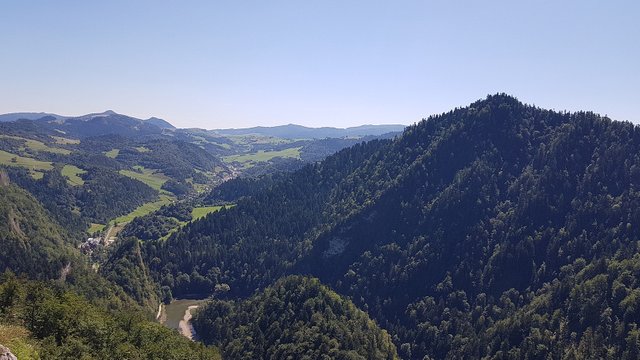 View of the town of Szczawnica. Today we are heading in that direction to visit
Homole Gorge.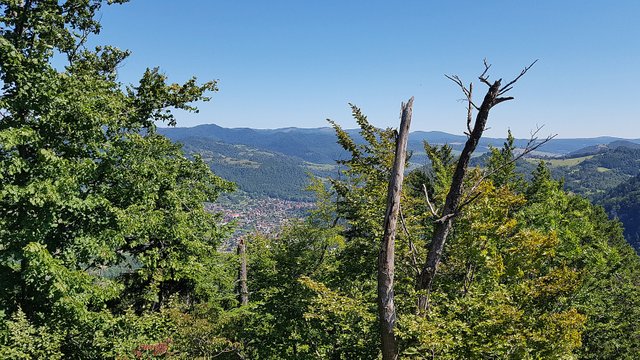 The symbol of the Sokolica peak - a relict pine.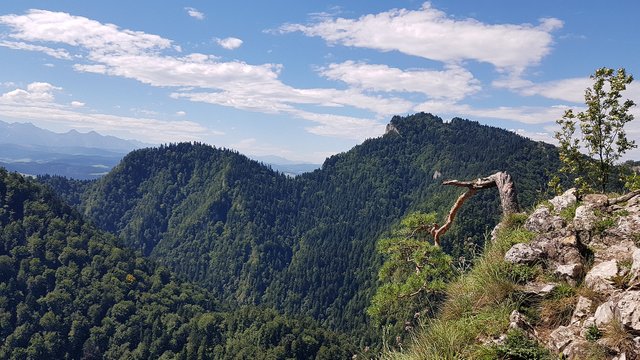 The last view from the summit - 300 meters below, the Dunajec River flows lazily, and on it you can see boats with tourists.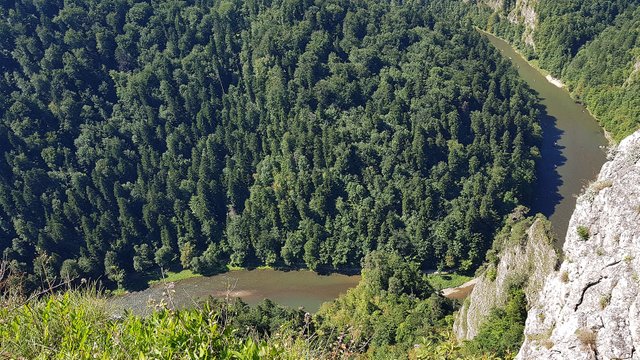 my post on
sprtshub.io