The GRAND PERU-BOLIVIA 2018 trekking tour - First encounter with THE ANDES !
After a 9 hour bus ride and during the early morning hours, we finally arrive to Huaraz.
Thinking about Lima and the humid and tropical "vibe" that it had, coming to Huaraz felt as if we went to a completely different world. The fresh mountain air, the impressive peaks of the Andes occasionally appearing and disappearing into the clouds, the lack of oxygen...adventure calls !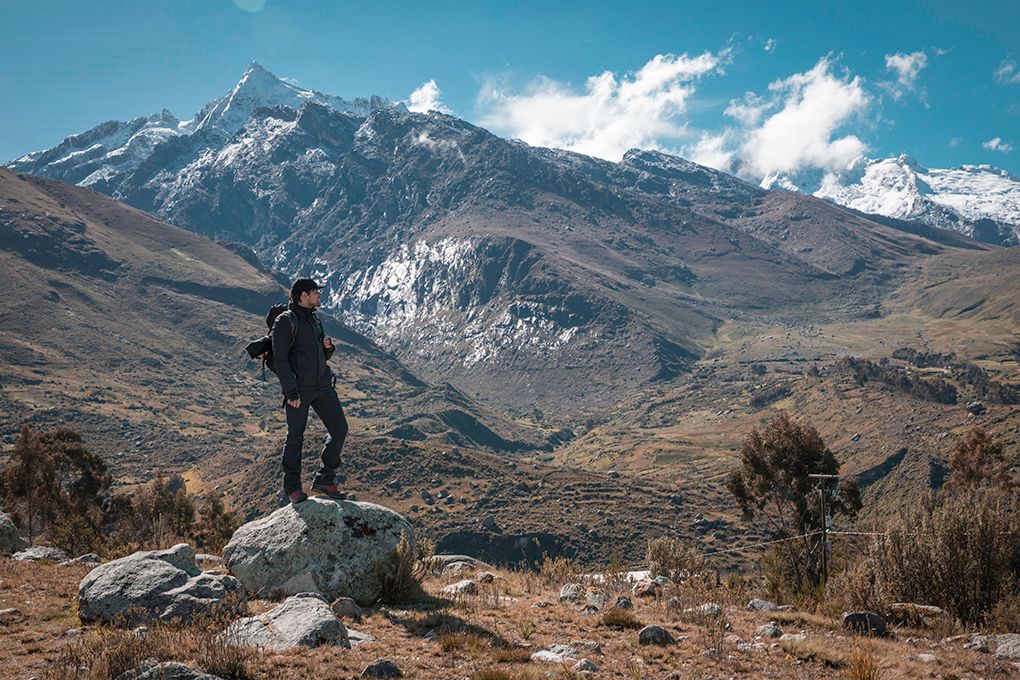 The magnificent Andes !
Unfortunately, 95% of the city had been destroyed after the earthquake that had occurred in 1970. Even today the majority of buildings in Huaraz are still under construction which leaves a rather strange "unfinished" impression of the entire town.
At first, we thought that this "unfinished" philosophy began after and due to the mentioned earthquake, but one of the locals had explained to us that this isn't entirely true. He told us that many locals don't finish their homes and buildings simply because they believe that they will someday ad a new floor or make some adjustments as they expand their property.
But we didn't come to Huaraz because of its architecture, oh no...we came here because this is where we were going to be introduced to THE ANDES !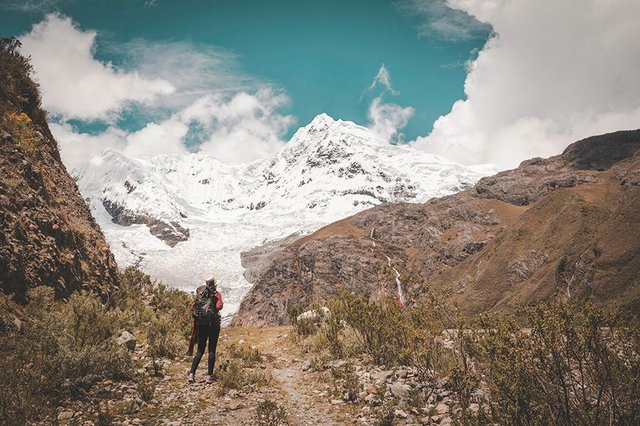 A hikers paradise..
Huaraz city stands at 3500m above sea level, surrounded by many different natural wonders of the Peruvian Andes.
The city of Huaraz attracts many adventure seekers from around the world and it's not hard to understand why.
Alpinism, trekking, hiking, mountain biking, snowboarding, climbing...you name it.
At first, a trekking tour to Rajucolta valley didn't sound bad at all...it's just that we didn't quite understand that we were going to cover about 4250m altitude in one day.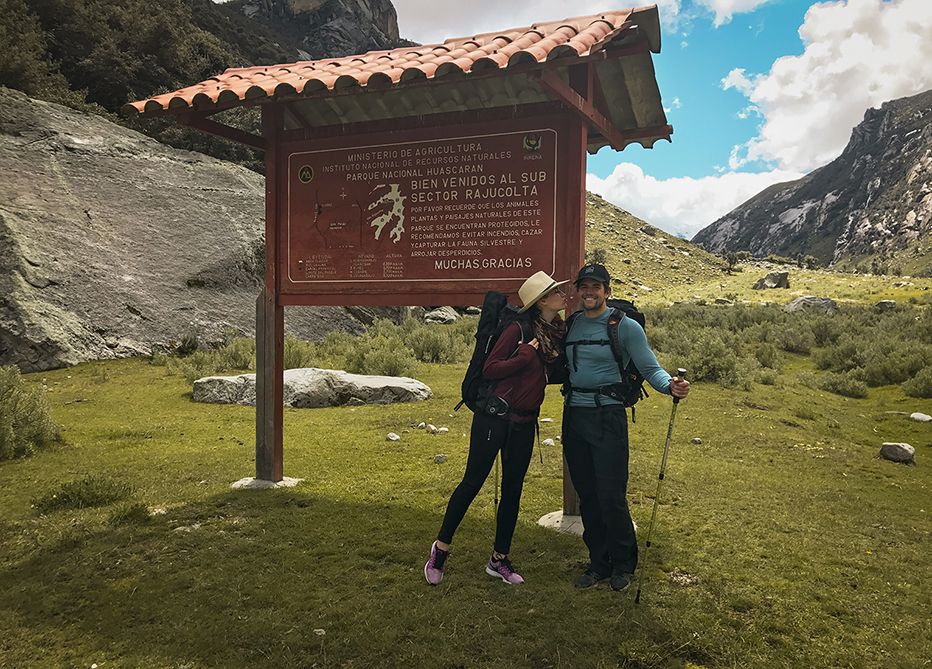 Our very first Peruvian trekking adventure finally begins !
The fact that we've just arrived from Lima (which stands at about 100m above sea level) meant that this change in altitude would be challenging even for more experienced climbers-which we absolutely weren't.
Of course, our first encounter with the Andes was to close for us to miss it. As we approached the laguna the landscape became as it were straight out of a painting. Ancient mountains fed us with impressions capable of changing the very essence of a human being. Several cows, scattered across the valley, curiously observe us newcomers.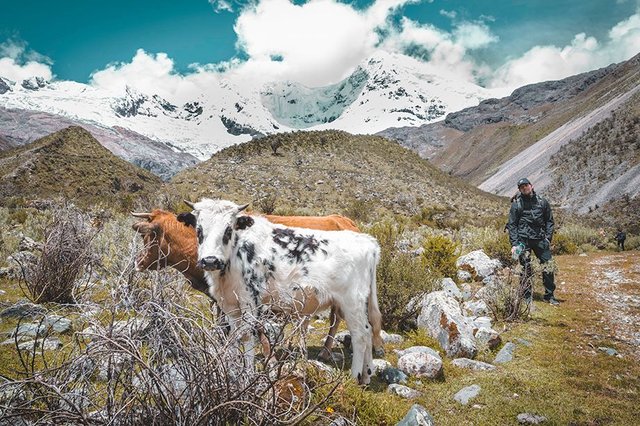 Meeting the locals :)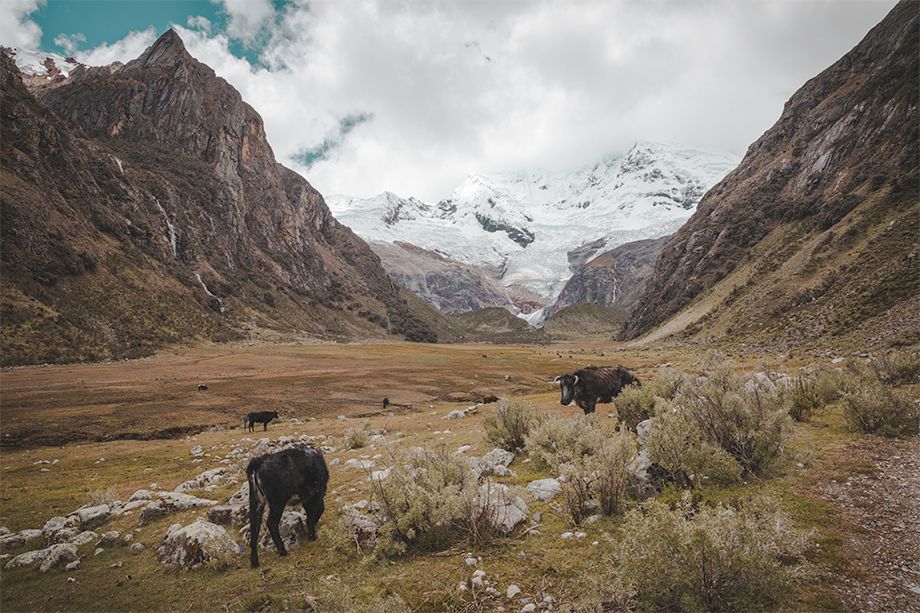 At first, we were really pumped and have set quite the pace...and very soon we noticed that the altitude came at a certain price.
Every breath became heavier and our heads started pulsing as if they were hosting an illegal techno party - a bad one.
After 2:30 hours we finally reach the laguna and enjoy a wonderful view of the Huatsan peak standing high above the glacier lake at a whopping 6339m above sea level.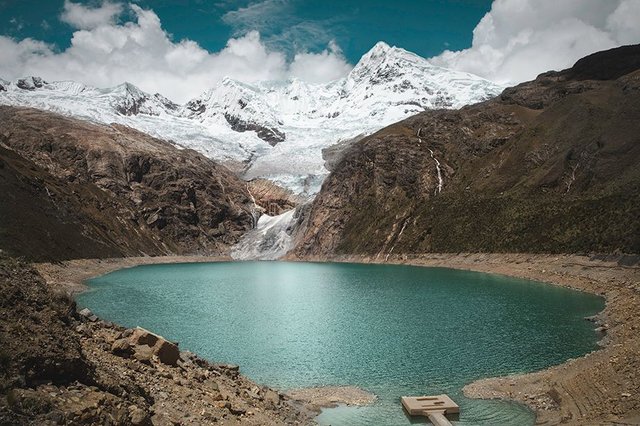 The scenery form another world..
This peak is also known as Peruvian "K2" thanks to it's notorious reputation of high climbing difficulty - which can last for several weeks. At the very end of our climb the altitude delivers it's final strike and I start to fell sick, strong headache and dizziness at a same time. I also started to experience light hallucinations. It felt as if the mountains were approaching me. I literally thought to myself "what the f... ?!" The altitude sickness is no joke.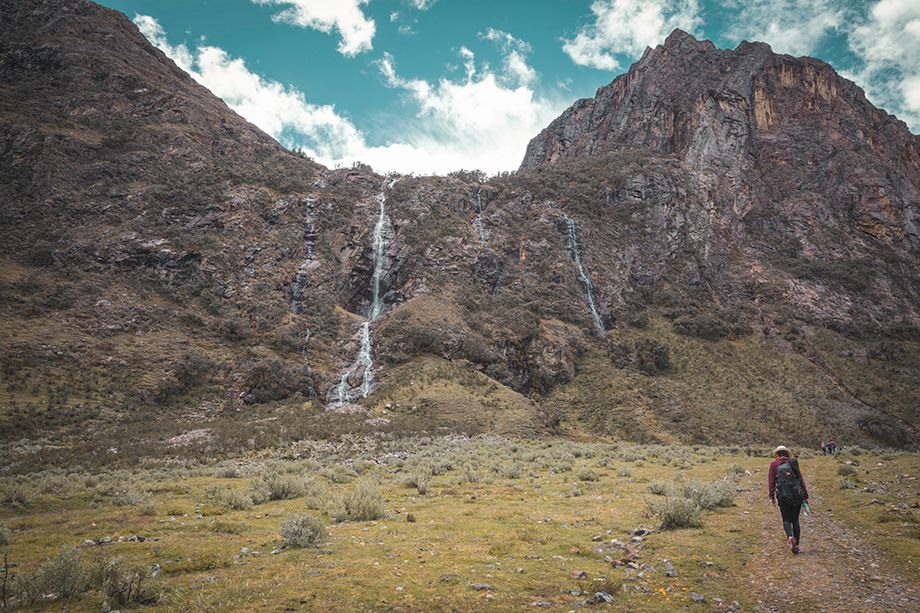 Take your time to acclimatize. The altitude sickness is a serious thing.
After some 30min. the wind became stronger as it wafted the scent of the coming rain. The whole crew starts heading back as quickly as possible. Warm bed and proper sleep are the only things on our minds. The altitude sickness also strikes several advanced climbers which made haste to the starting point of the trek.
The way back had lasted for about two hours and, besides the minivan, the only sight that had awaited were many pale and tired faces gazing at the rain that had just started - and therefore symbolically marking the murky end of our trekking tour. As we were descending, we were amazed at how quickly the altitude sickness had disappeared. Unfortunately, we couldn't say the same for the intense exhaustion.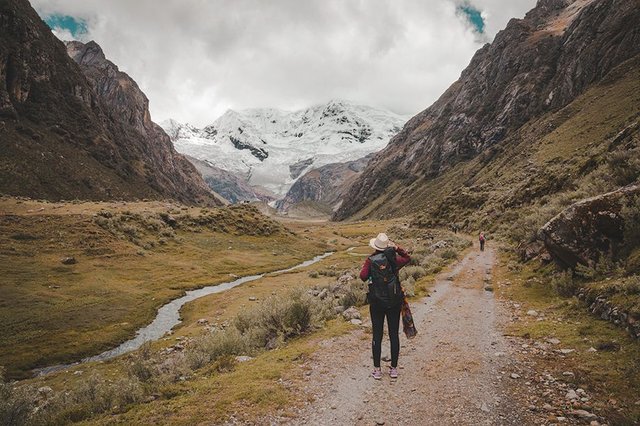 A really hard day but well worth it...
CONCLUSION
.
You should avoid large altitude shifts in the same day, especially if you've just arrived from another and completely different corner of the world, climate, time zone etc. Give your body enough time to climatize and adapt to a new biological and geographical environment. Drink A LOT of water and if you get the chance, definitely chew some coca leaves because this helps your brain in absorbing more oxygen.
Otherwise, even medicines such as Diamox won't be of much use - we have learned this the hard way.
Keep exploring and see you out there! ;)
Love,
Damijan
All presented content (photography, text, etc.) is my original work.
I hope that you've enjoyed reading this article as much as I have making it.
If you consider it useful or interesting feel free to comment, share and resteem.