A wet and steamy 5 day jungle hike to Ciudad Perdida – Colombia
A couple days ago I got a message from a friend who's planning a trip to Colombia. He asked me for some tips because I've traveled through Colombia for 3 weeks back in 2014. His question started a trip through memory lane and especially the hike to the lost city came to mind.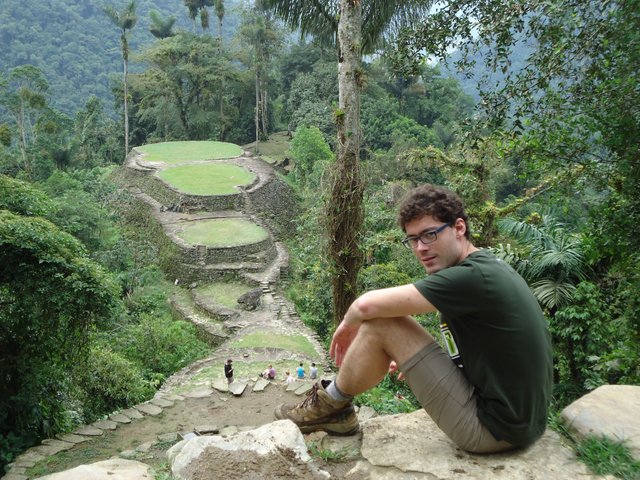 Ciudad Perdida is a ruin city located in the Sierra Nevada Mountains and once inhabited by the Tayrona Indians. It was founded around 800 CE, about 650 years earlier then Machu Picchu and deserted around 1500 when Spanish conquistadors landed in the area and plundered it's gold.
The city can only be visited by helicopter or after a 4-6 day hike. The hike is about 42 km but goes through rough and muddy terrain so that's why it's a multiple day hike. We did the hike during raining season what means the mornings were mostly dry but at noon it started raining for the rest of the day and it was impossible to keep yourself dry. I didn't even try because the high humidity level made you wet from toe to top anyway.
Wet....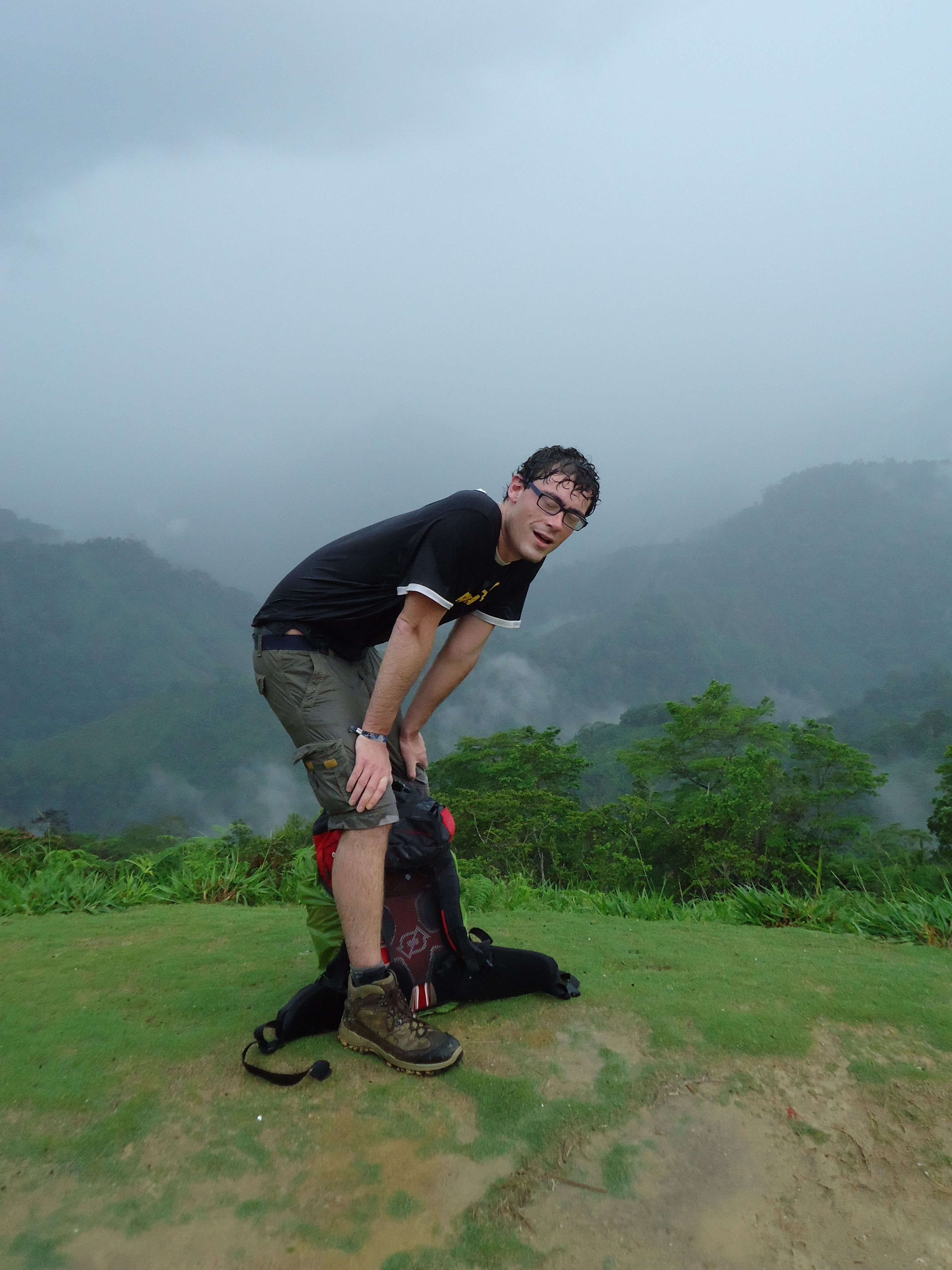 And steamy...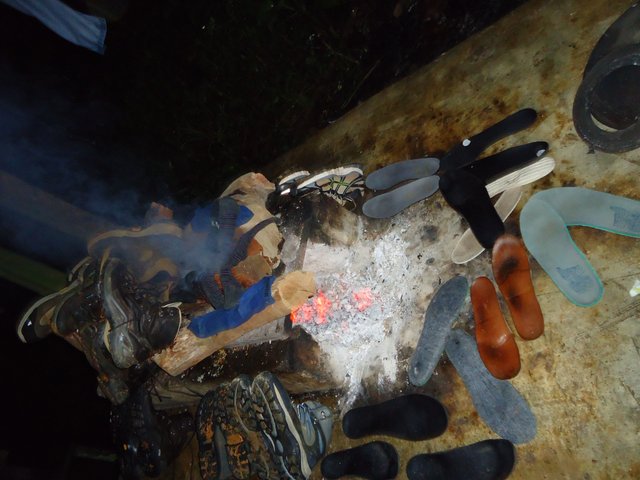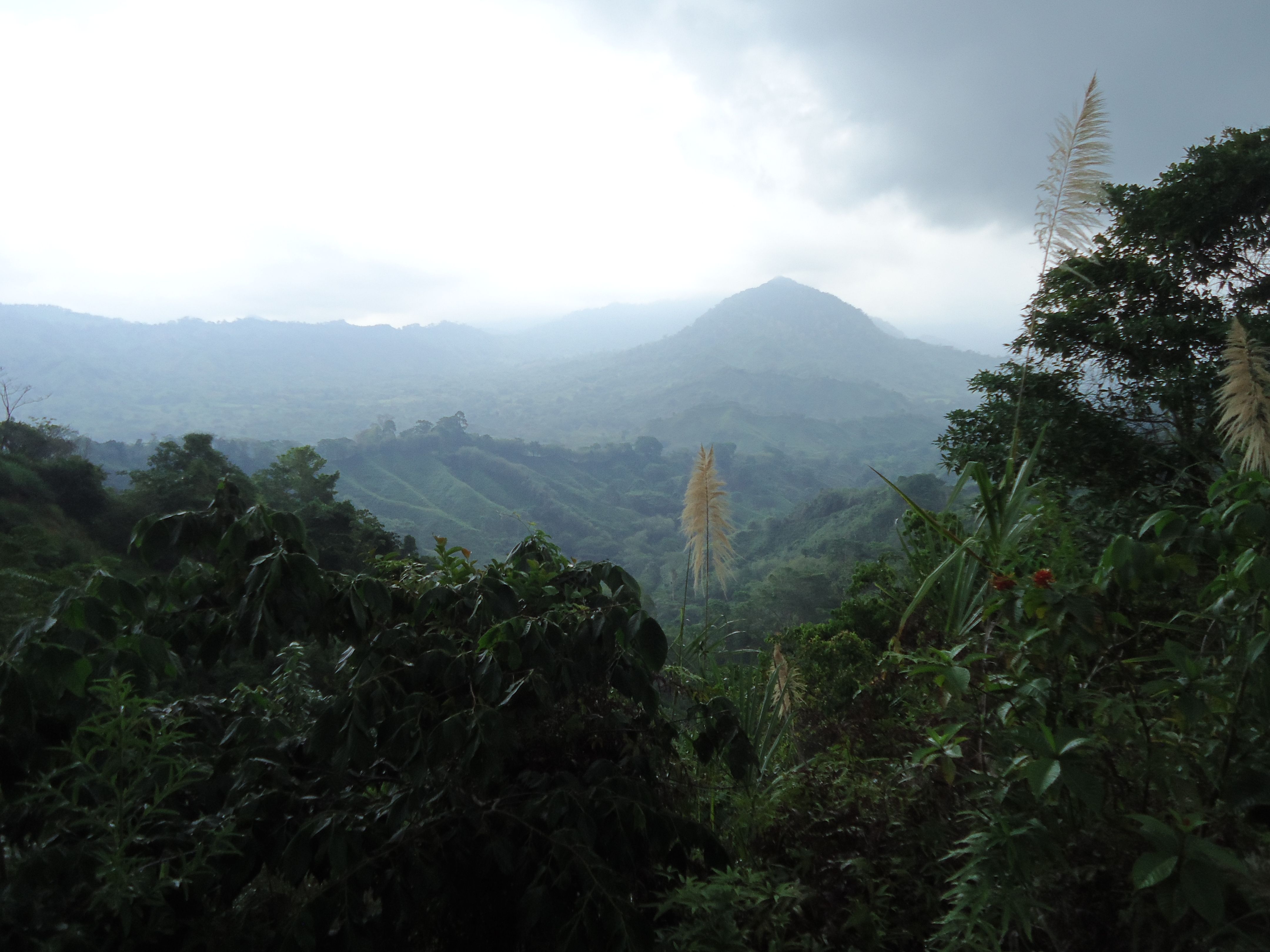 And wet again. We had to cross several rivers and steep, muddy and slippery hills.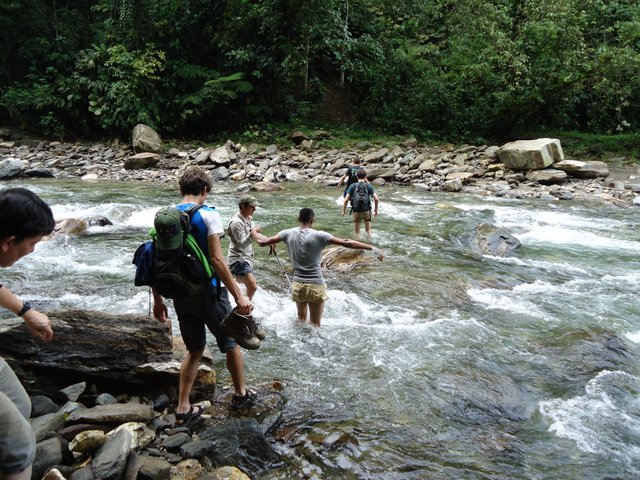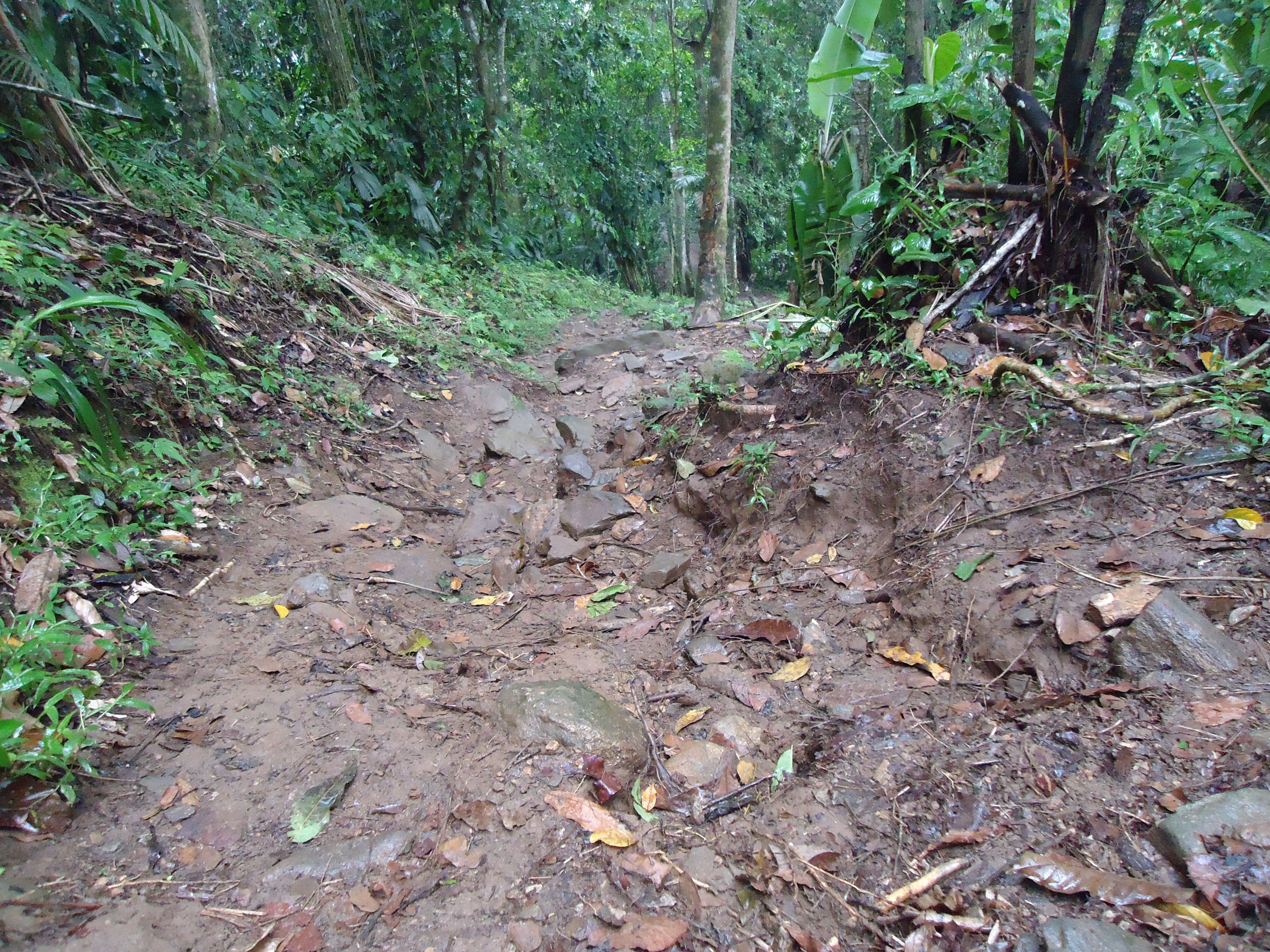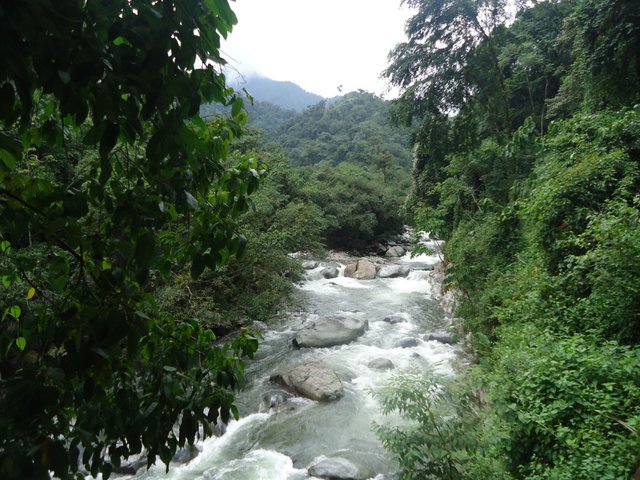 During the hike we stayed in base camps in the jungle. It were basic bunks in the open and everyone had is own mosquito net.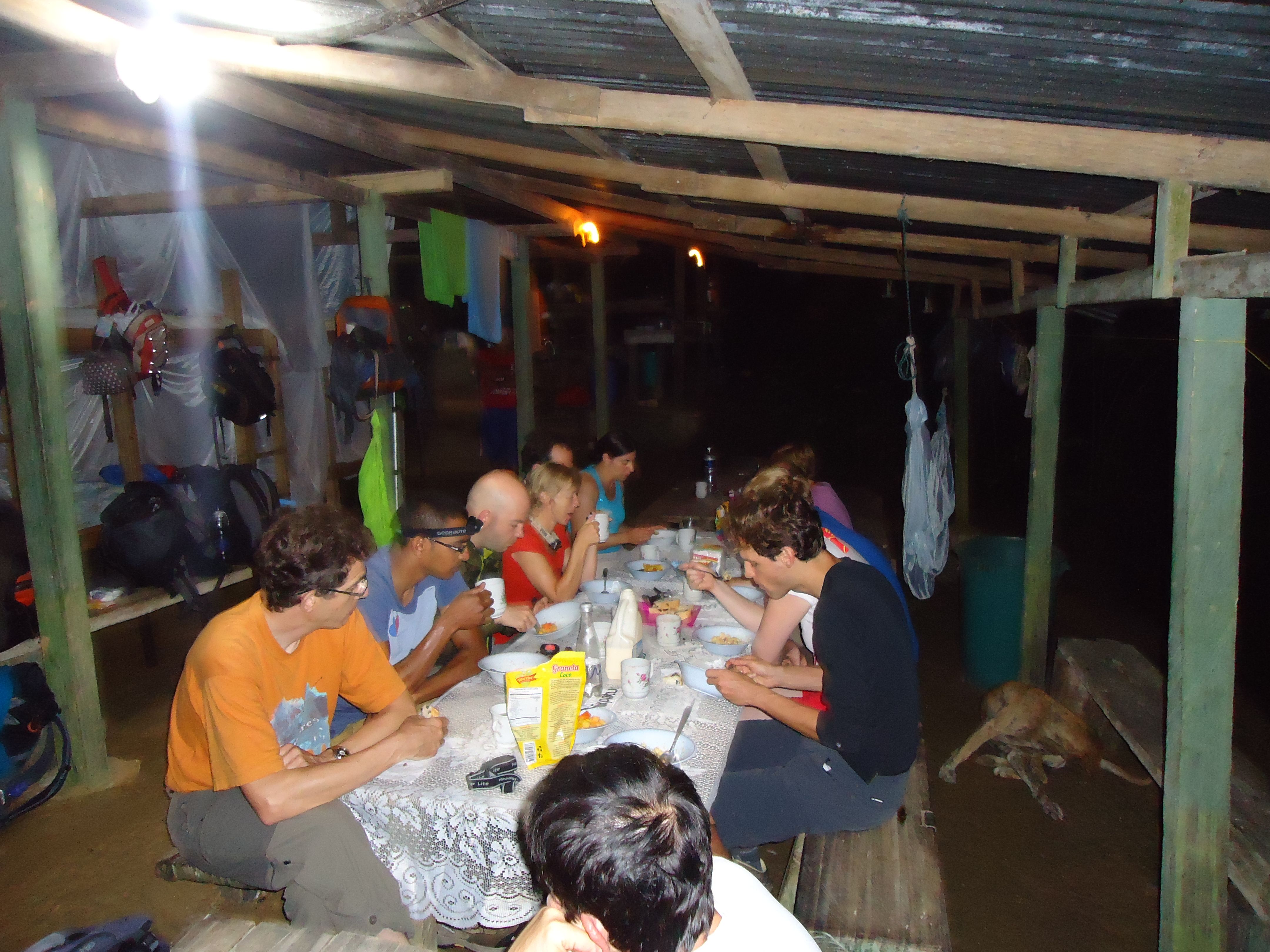 The food was basic but you can't image how good this tasted after a long day of hiking.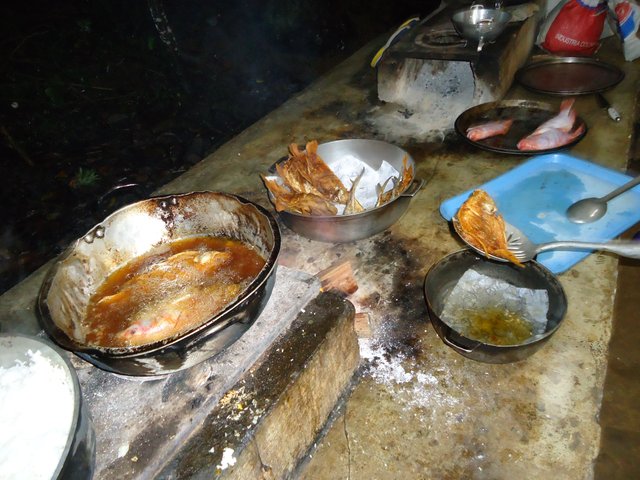 Enjoying a swim to wash all the mud of.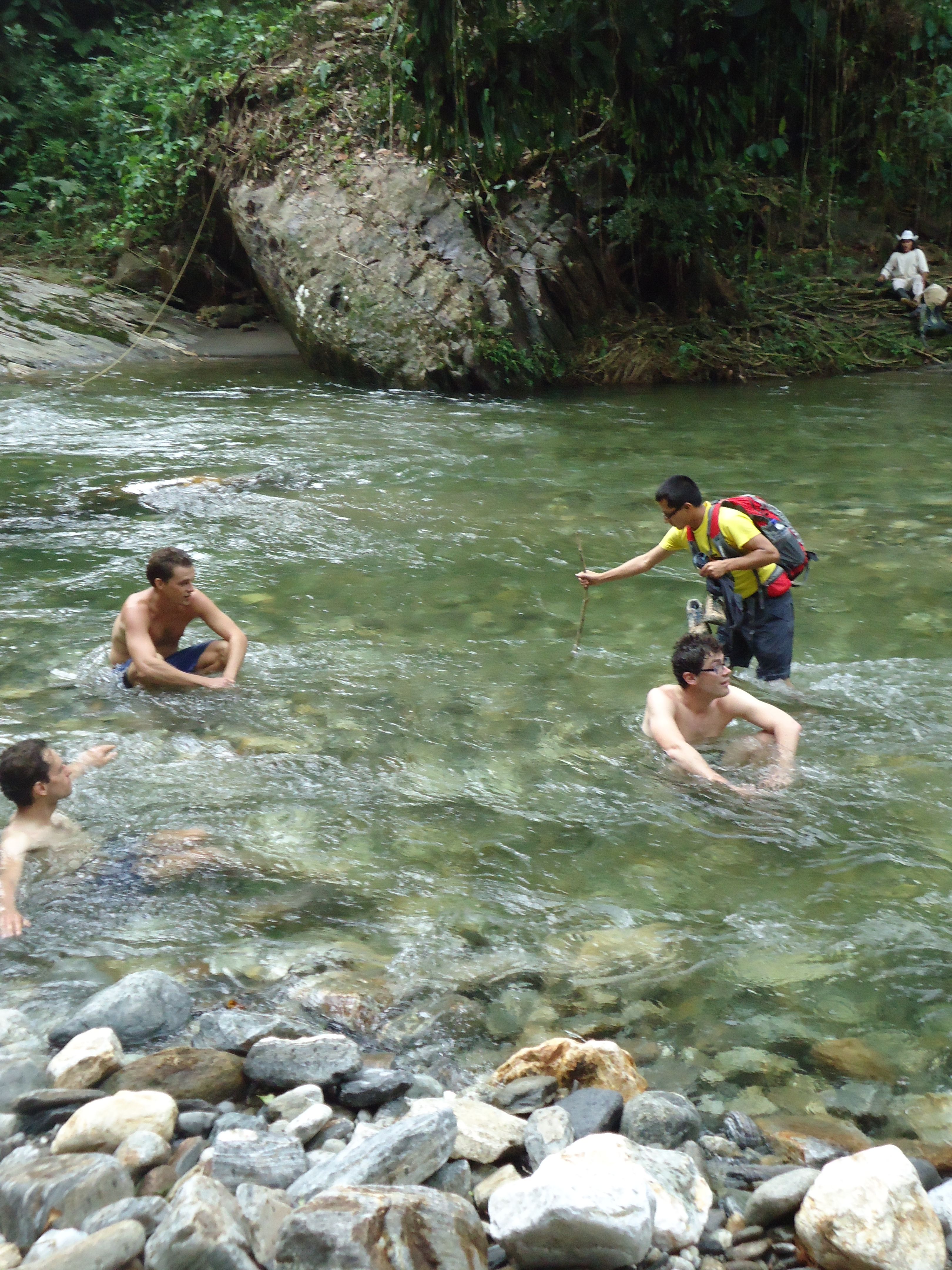 We reached the ruins on day 3 after a climb of about 1200 slippery stairs. The city consists of paths and the foundations were the buildings were located. We wandered around the ruins with our guide and the city was almost deserted. Only our group, 1 more group and some soldiers were at the site. It was a relief to walk in peace and quiet at the ruins without hordes of other tourists walking around.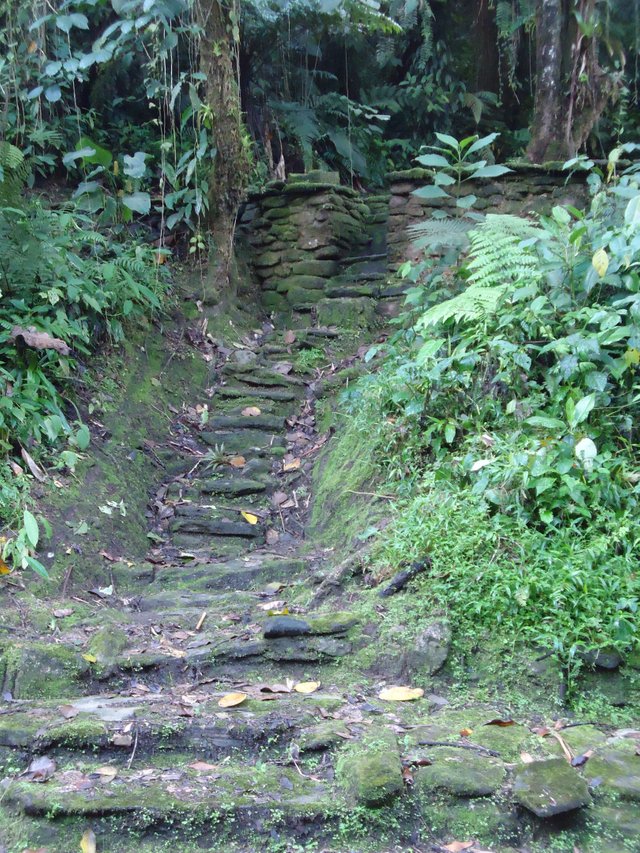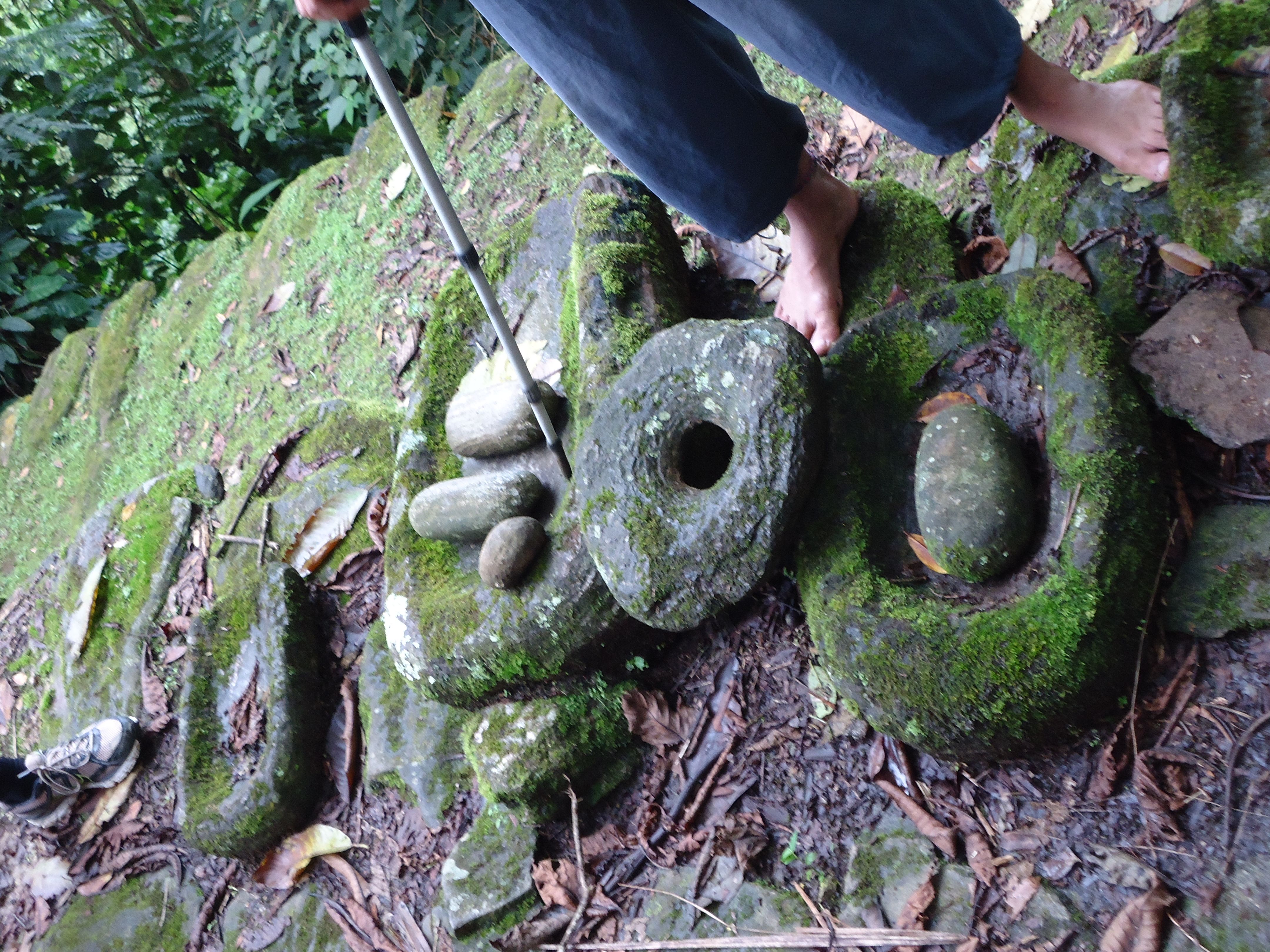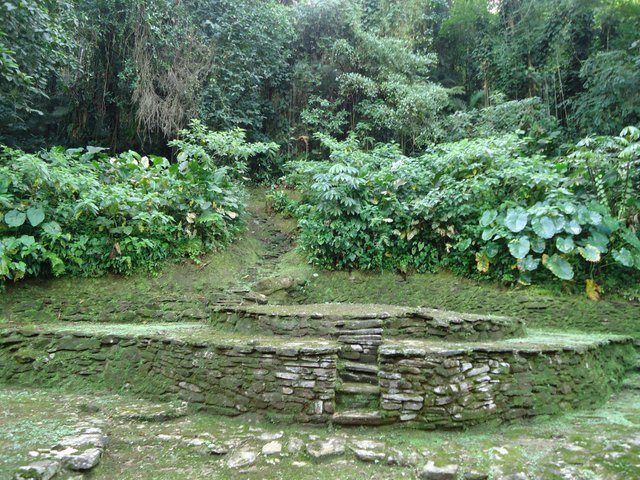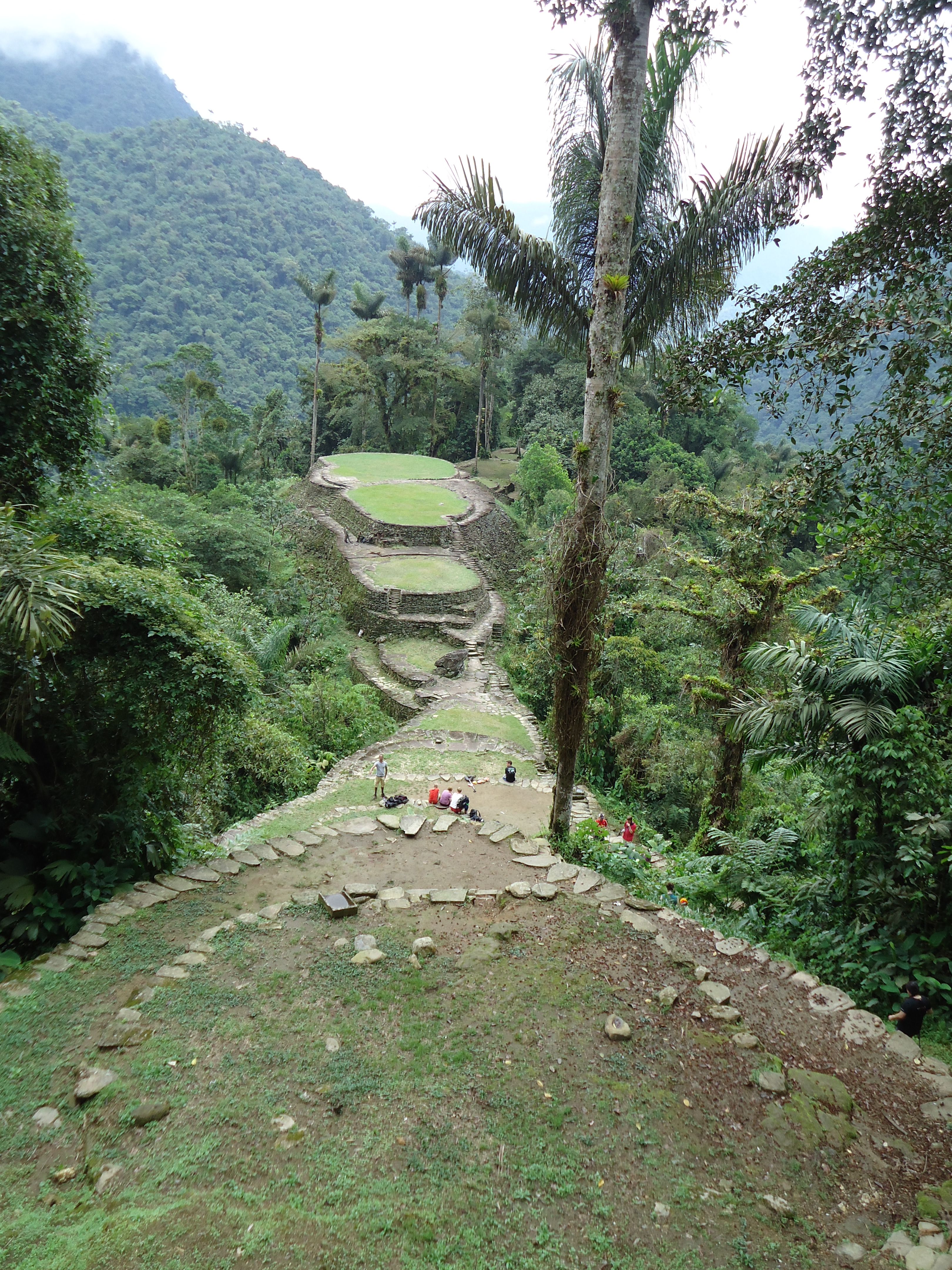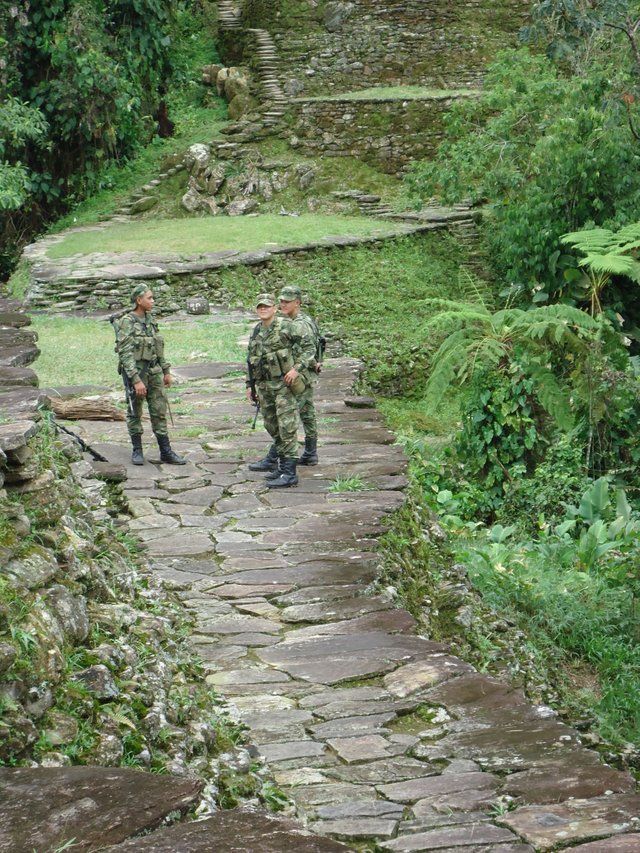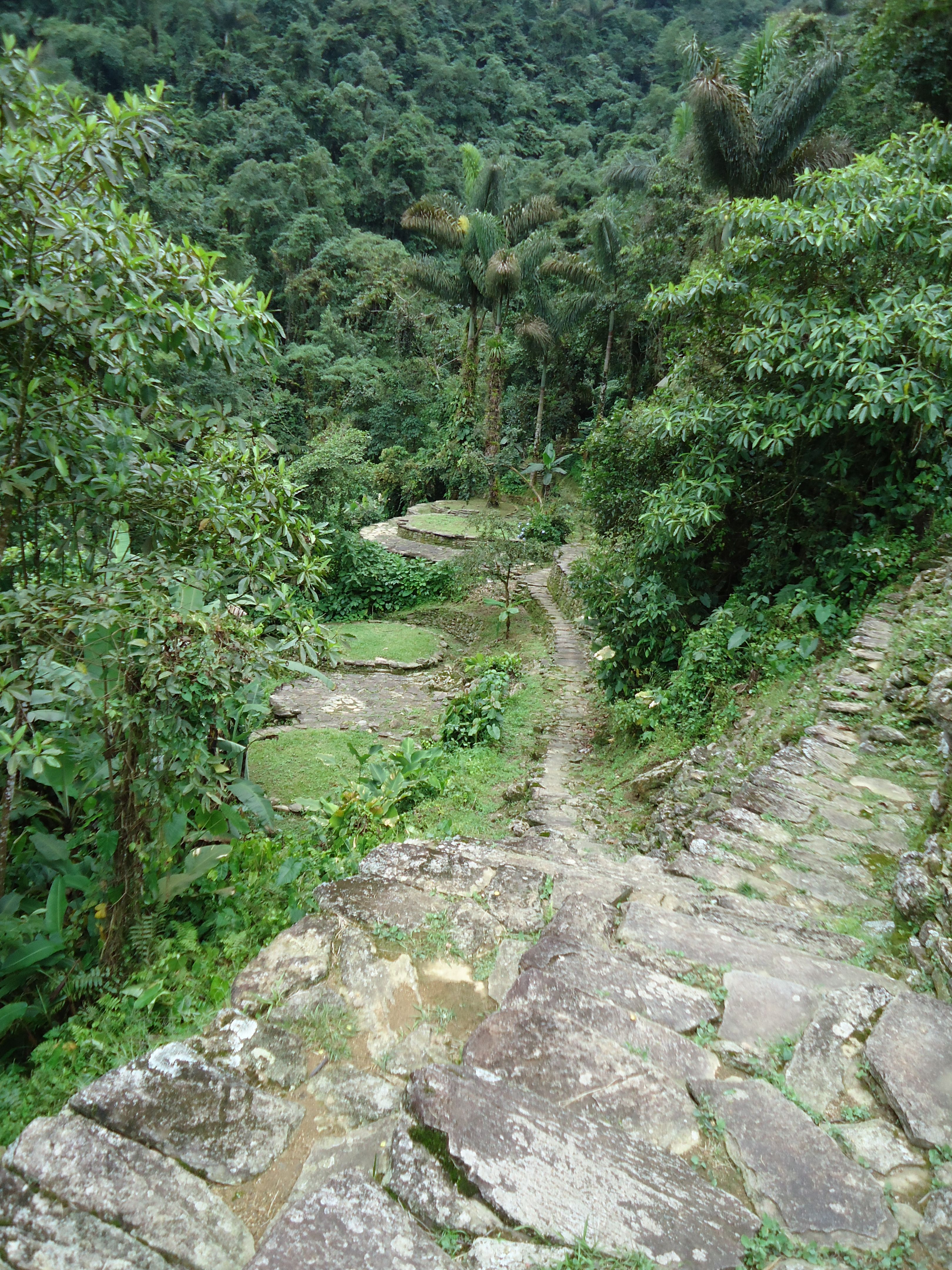 An example of how the buildings must have looked like.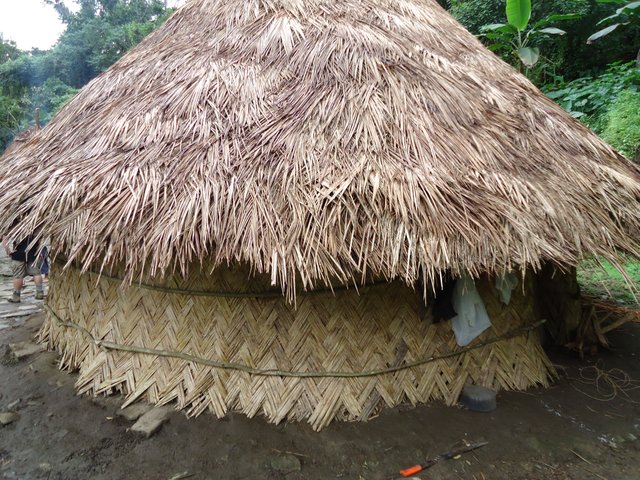 This rock is an old map showing the other smaller towns in the neighborhood marking the rivers and hills.

In the jungle we passed several settlements inhabited by the tayrona Indians. Tourism is an important income source for the Indians because they sell food to the base camps.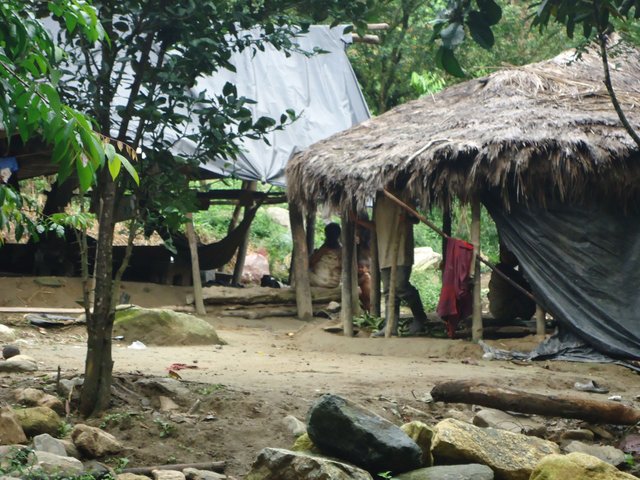 Jungle are not only trees but we also saw some beautiful flowers.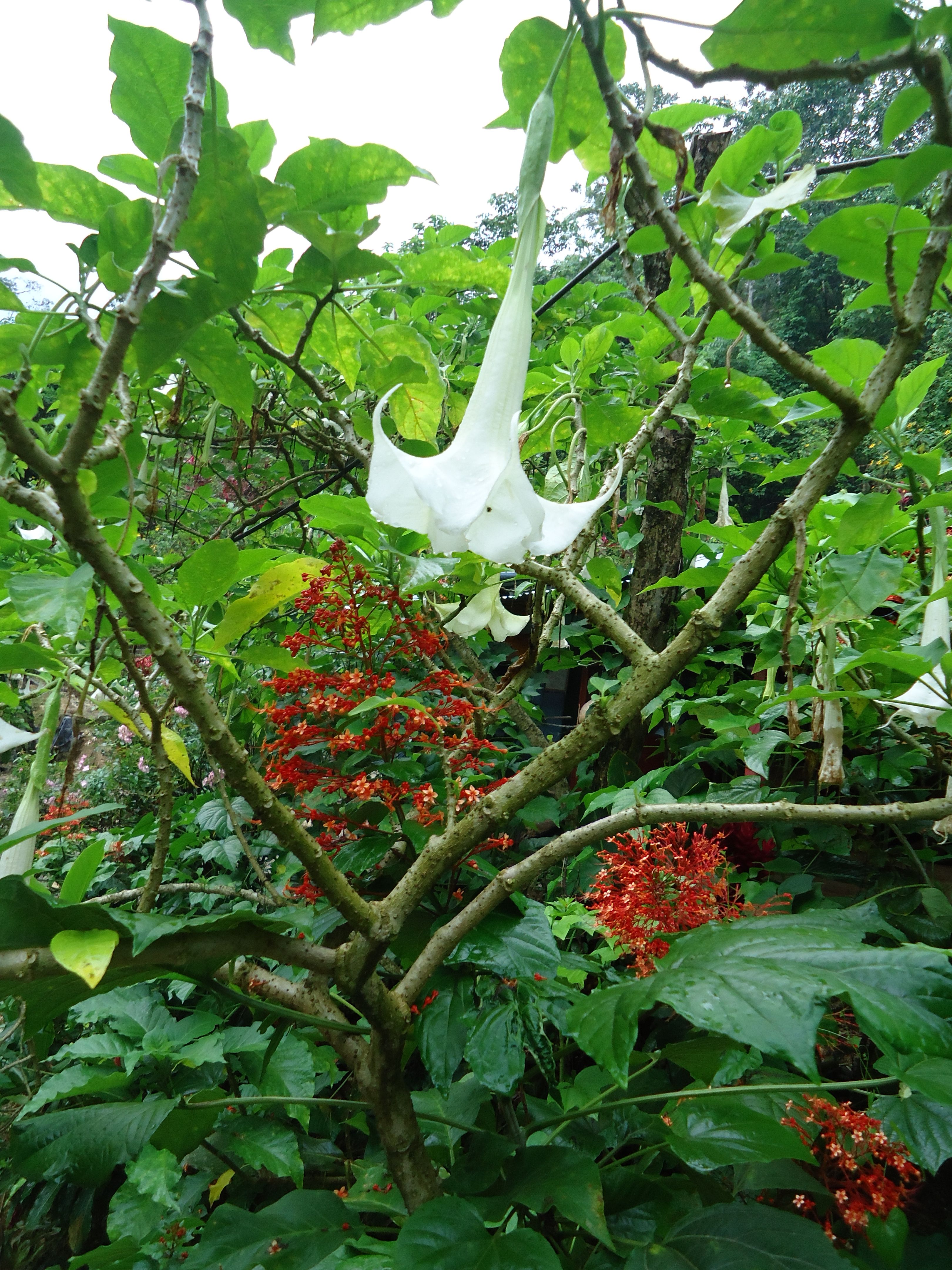 I would advice every tourist visiting Colombia with a better then average fitness to go for the challenge and visit Ciudad Perdida. It was one of the highlights of my Colombia trip