Lion Air JT 610 Plane Falls, Passengers in Aceh Remain Crowded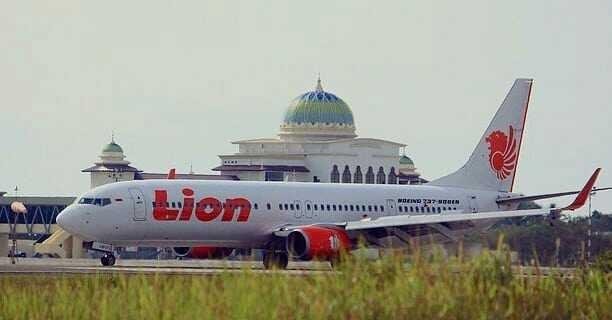 The crash of the Lion Air plane did not dampen prospective passengers from Aceh to use the airline's services.
Lion Air's management stated that there were no prospective passengers canceling the departure after the airline crashed in Karawang, West Java, on Monday (10/29/2018).
Until this third day (yesterday), there were no [prospective] passengers who were declared null and void, for fear of going up Lion Not yet, said Chief of Lion Air's Banda Aceh Representative, Muhammad Firdaus, Wednesday (10/31/2018).
The majority of airline passengers bearing the Red Lion logo, he continued, both those arriving or departing in the province are still going on as usual.
Firdaus said, this was confirmed after his party received reports in the last three days from around 70 travel agency companies in the Banda Aceh and surrounding areas.
The operation of the Lion Air Group airline at Sultan Iskandar Muda Airport in Aceh Besar serves nine flights going home with three operators.
Among them are Lion Air, the destination of Cengkareng via Medan six times, Batik Air for Cengkareng and Jakarta, and Malindo Air for Penang in Malaysia.
Alhamdulillah, the understanding of the people in Aceh is high and supervision at Sultan Iskandar Muda Airport is super tight, he said.
As is known, Boeing 737 Max type aircraft 8 numbers JT 610 flight belonging to Lion Air which flew from Soekarno Hatta Airport to Depati Amir Airport in Pangkal Pinang fell on Monday (29/10) around 06.33 WIB.
Basarnas ensured that the Lion Air JT 610 aircraft with the PK-LQP registration number carried 178 adult passengers, one child, and two babies with two pilots, and five crew members.
President Jokowi called on low-cost airlines (LCC) to tighten safety management following the fall of the Lion Air JT 610 aircraft in Karawang, West Java, on Monday (29/10).
In all countries, the name LCC exists. The most important thing is how the passenger safety management is tightened. All, there is no country anywhere that wants such an accident, said the President.
Source: Beritakini