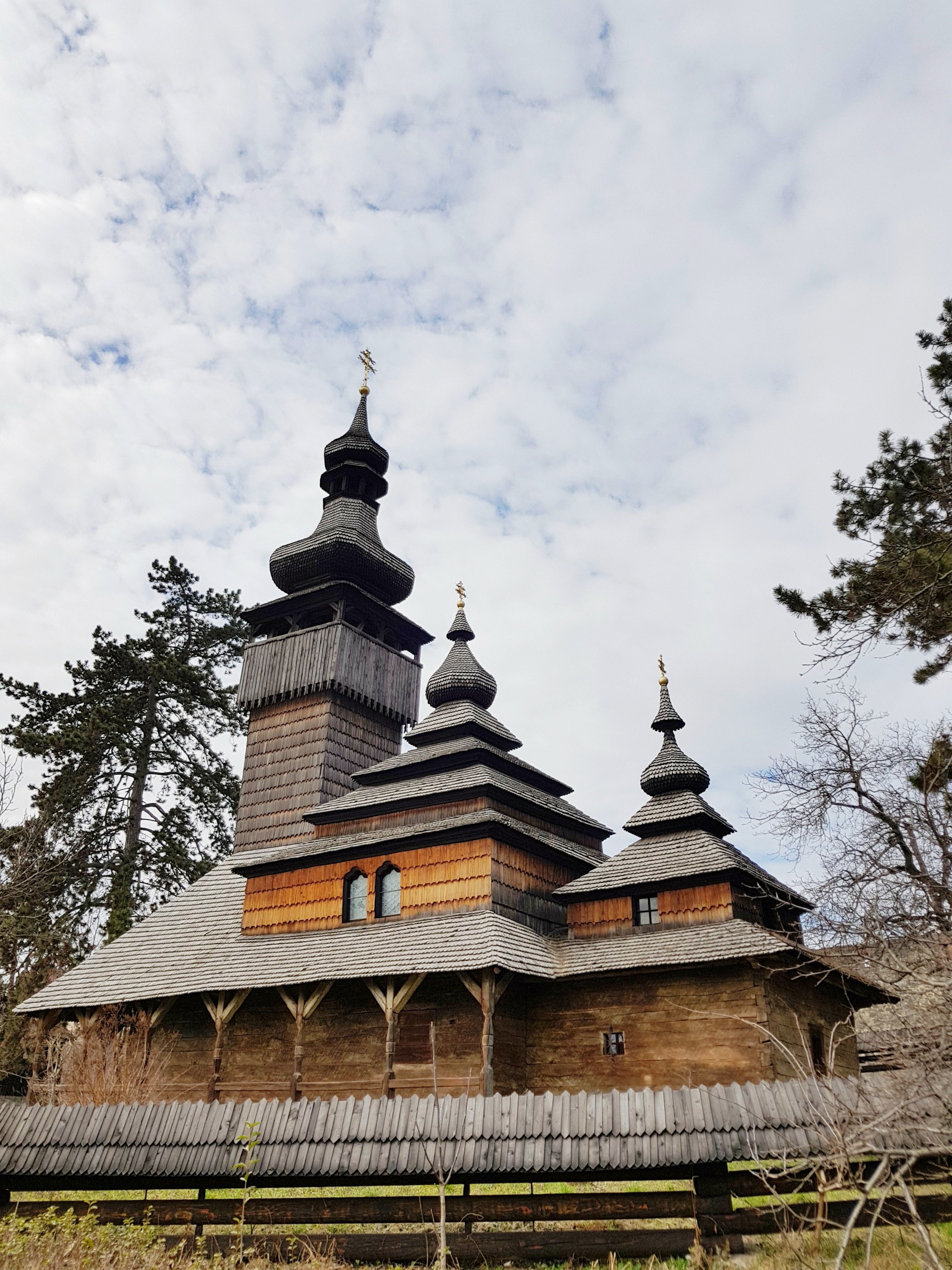 Hi Steemians!
My current post concerns again the scansene museum in Uzhgorod city. It's so unique that I want to take pictures of every inch, so I decided to describe in detail all that I saw there.
Once in ancient times, almost every village had a little church. People had the opportunity to pray after hard work and ask God for a good harvest to have a sated winter.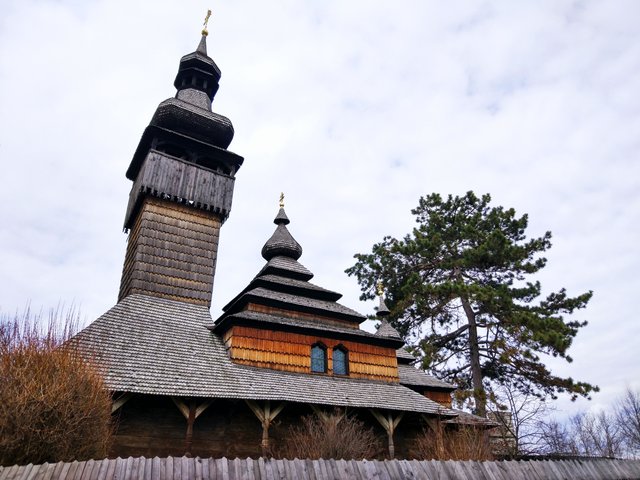 The church was built in 1777 in the village of Shelestovo, and then it was transported to the city of Mukachevo in order to preserve it as a memorial to the people's construction, and later it came to the Uzhhorod Scansen.
Despite the fact that this church is one of the oldest in Transcarpathia, and made without a single nail, it has never been restored, only its roof has been replaced.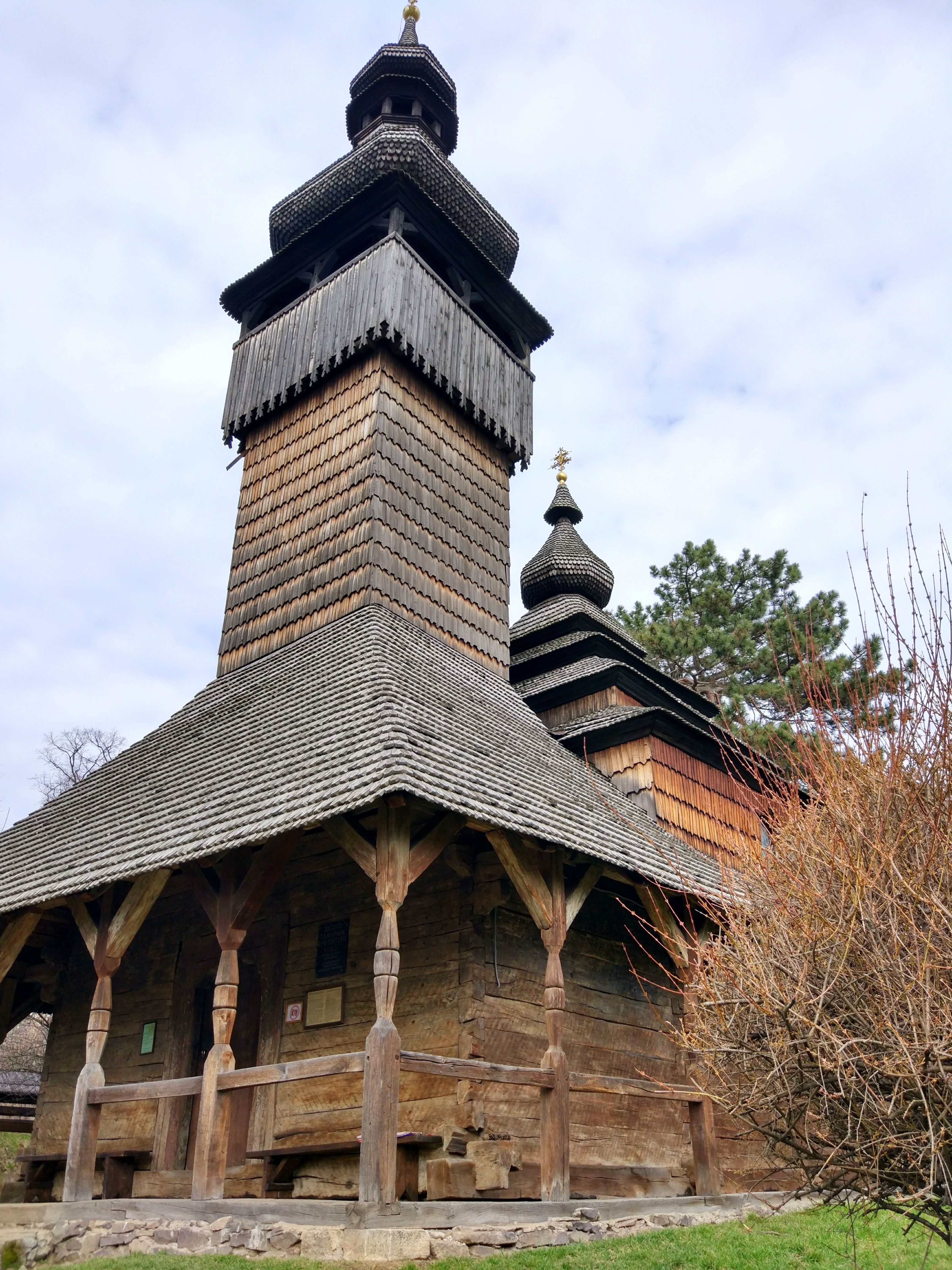 Unfortunately, we weren't able to get inside the church because it works only on weekends. Yes, it's still active and there are morning services. Everyone can come here and pray on Saturday or Sunday morning.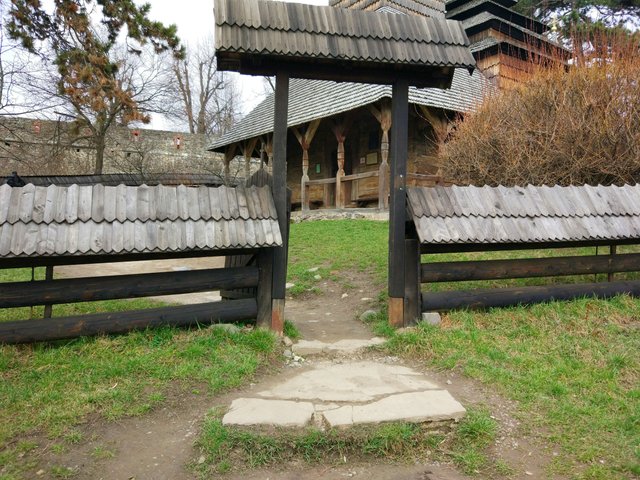 The exposition of the Transcarpathian Museum of Folk Architecture "Shelestiv Church" includes a bell tower built of wood, bells, chapel and main building.
The church's height with a tower reaches 22 meters.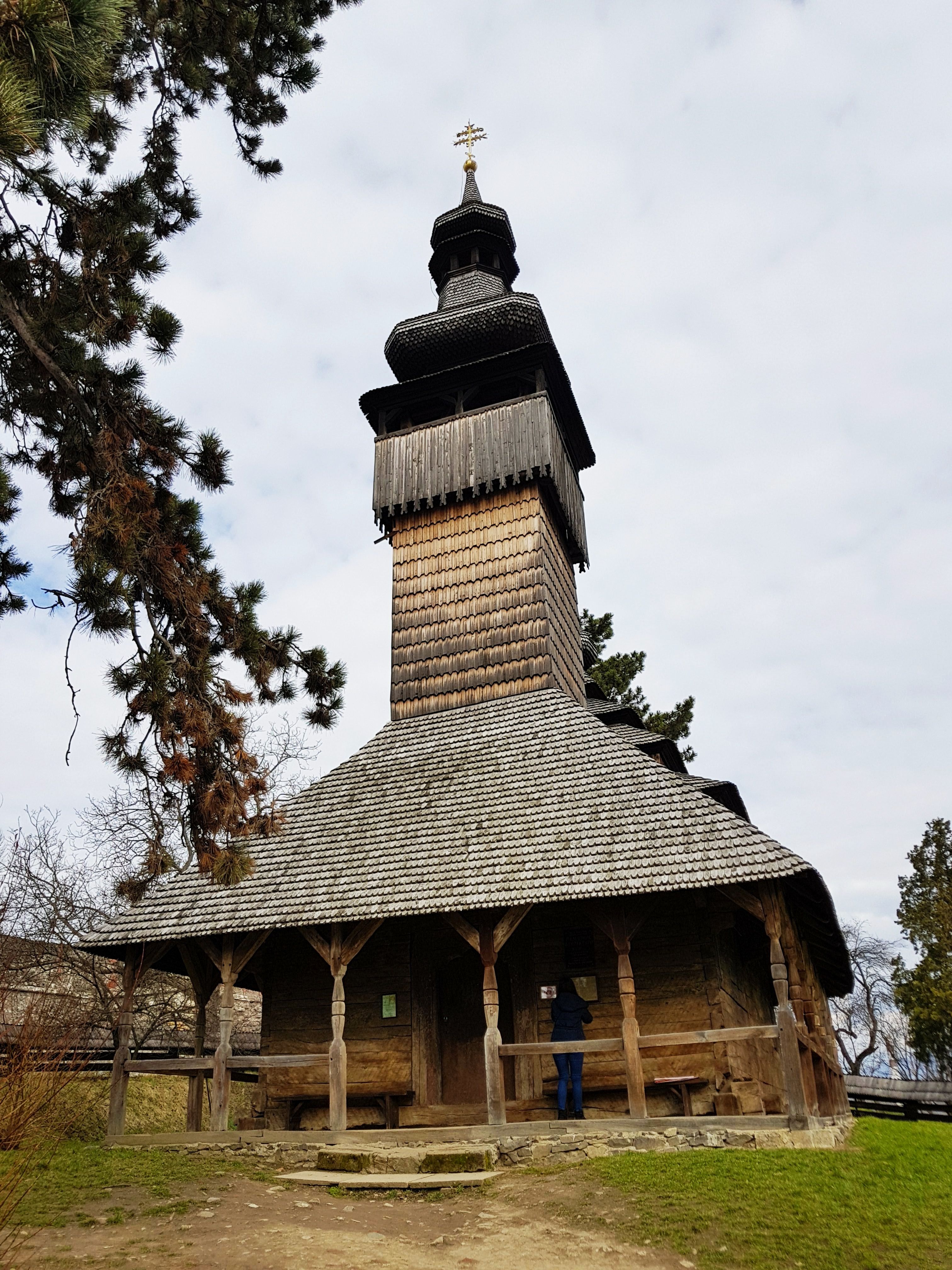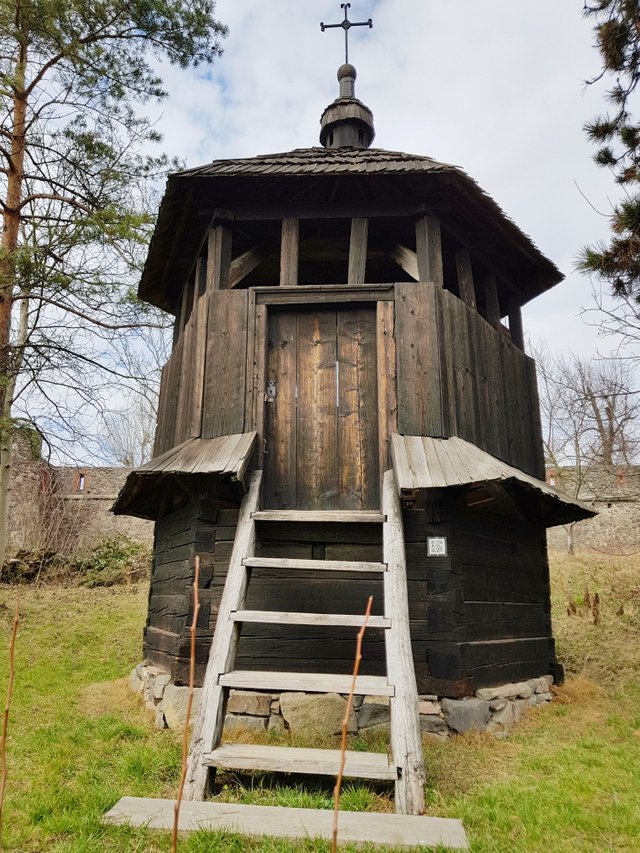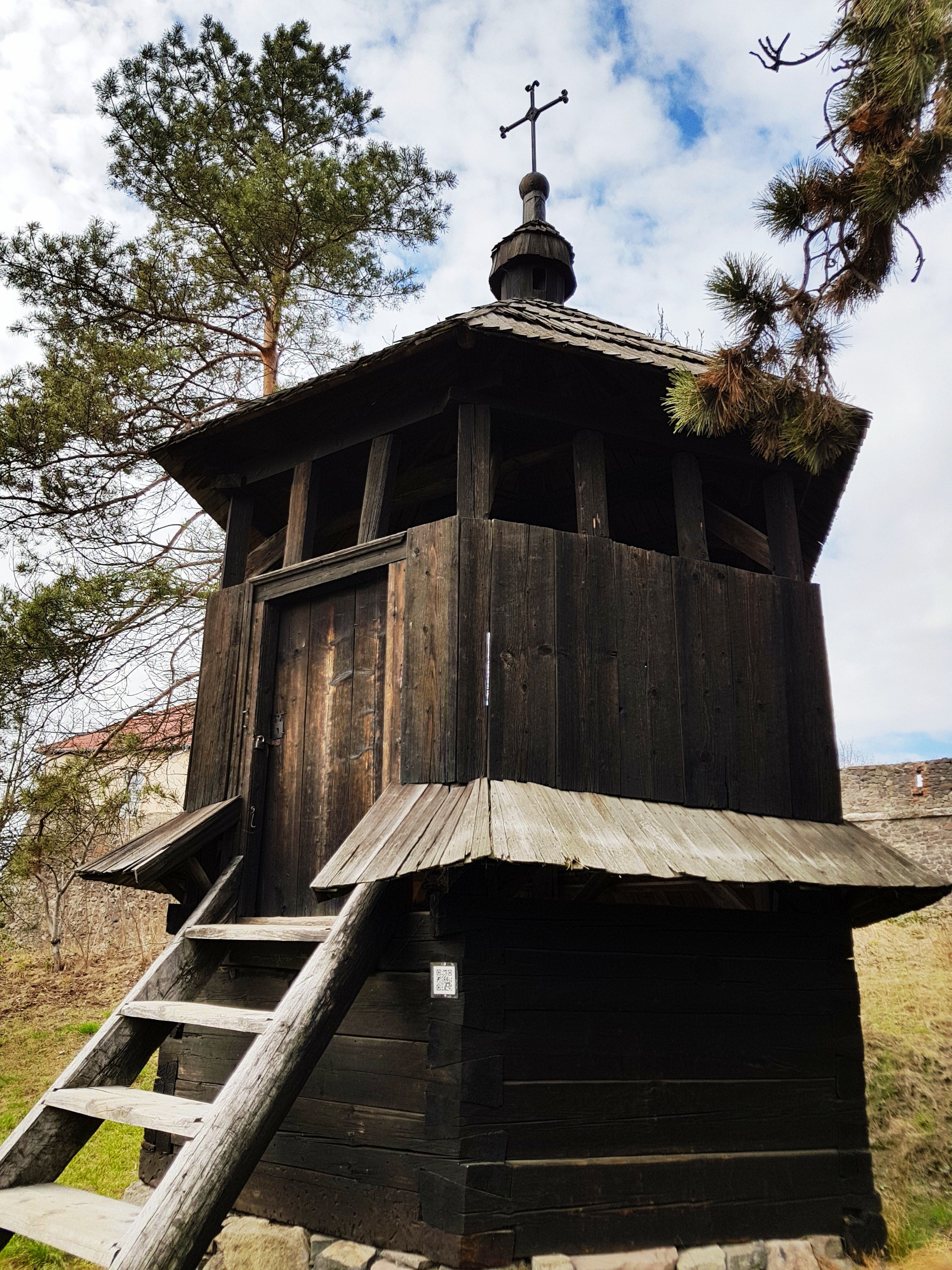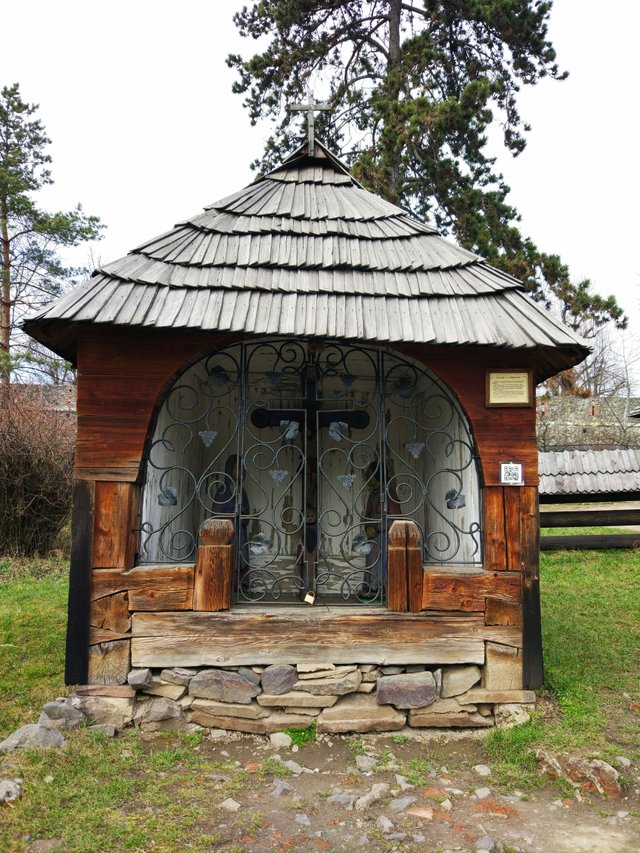 Unfortunately, the church workers had to disassemble heavy bells, because the church could not stand such a burden. The bells were placed near the main building of the church.
At first glance, you might think that these bells are not so heavy, but I'll tell you this is not true. I personally tried to move at least 1 cm of that pile of metal, but I didn't succeed 😁😂😂😂.
I think a smaller bell weighs about 500 kg, and the larger one is about a ton.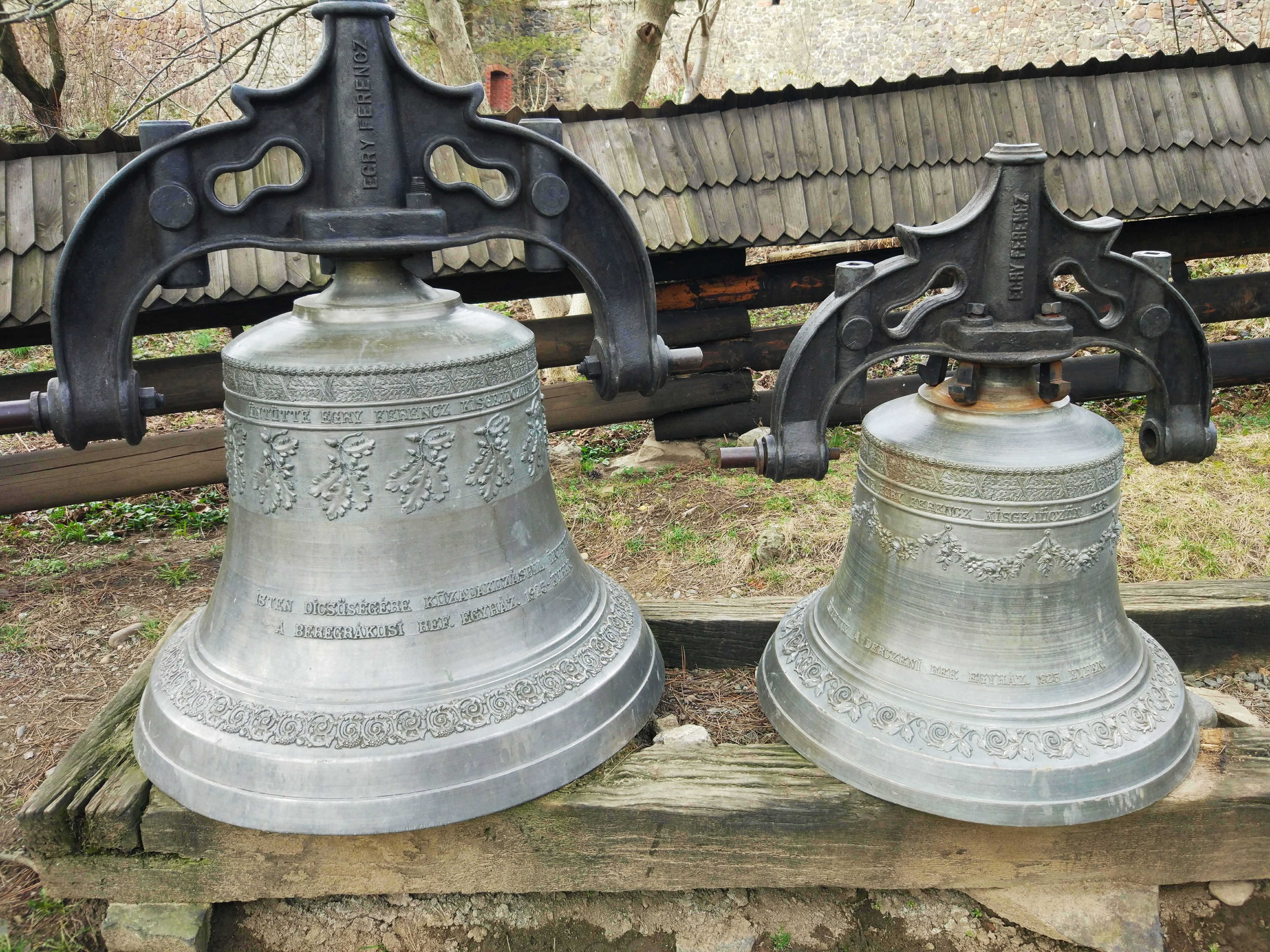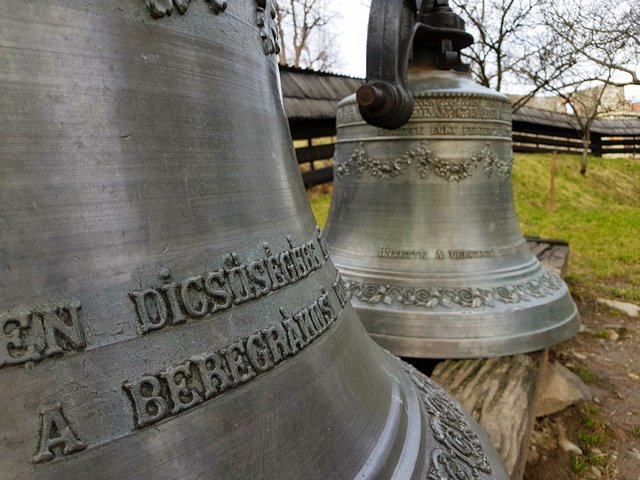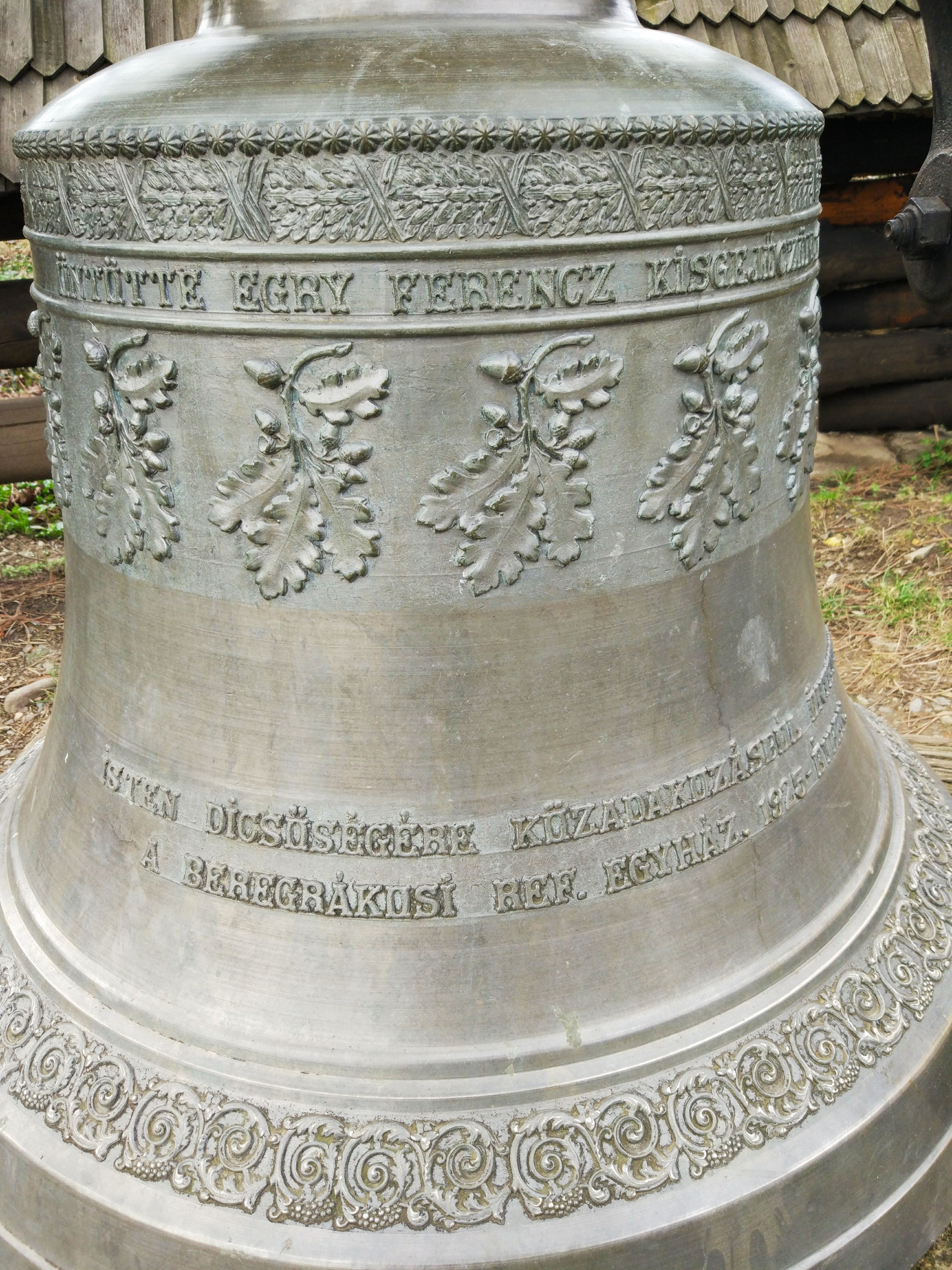 This is the only classical Lemko church that remained in Transcarpathia, and in general there are only two of them in Ukraine.
It's really hard to believe that the church was built by people with their own hands. Each plate on the roof was carved and put in by hand. Masters didn't use nails at all during the construction of the church. It's just a miracle!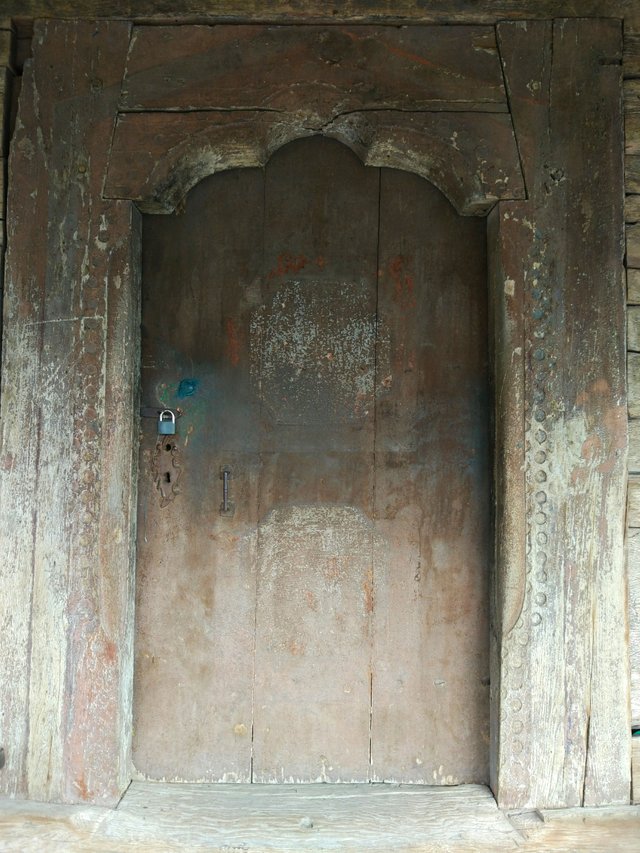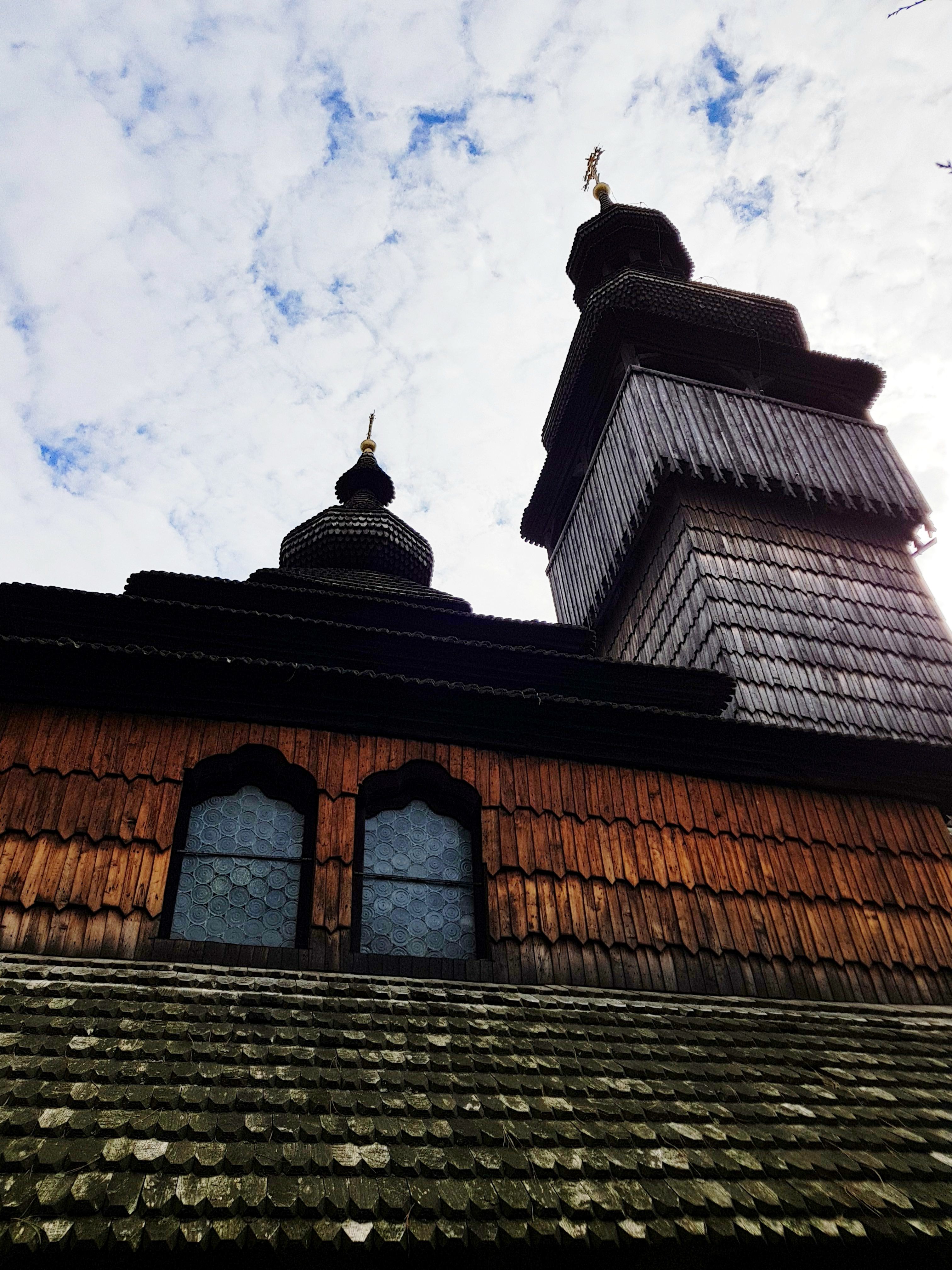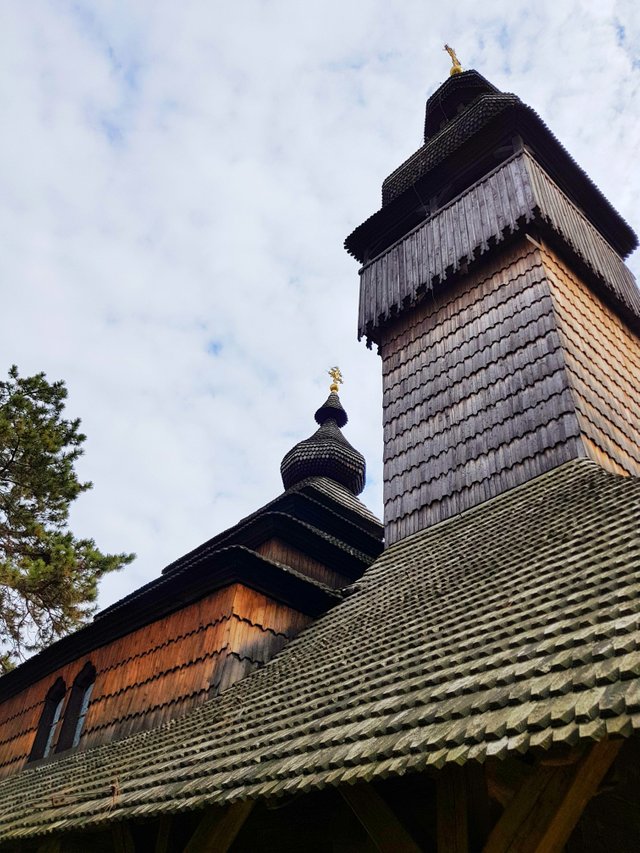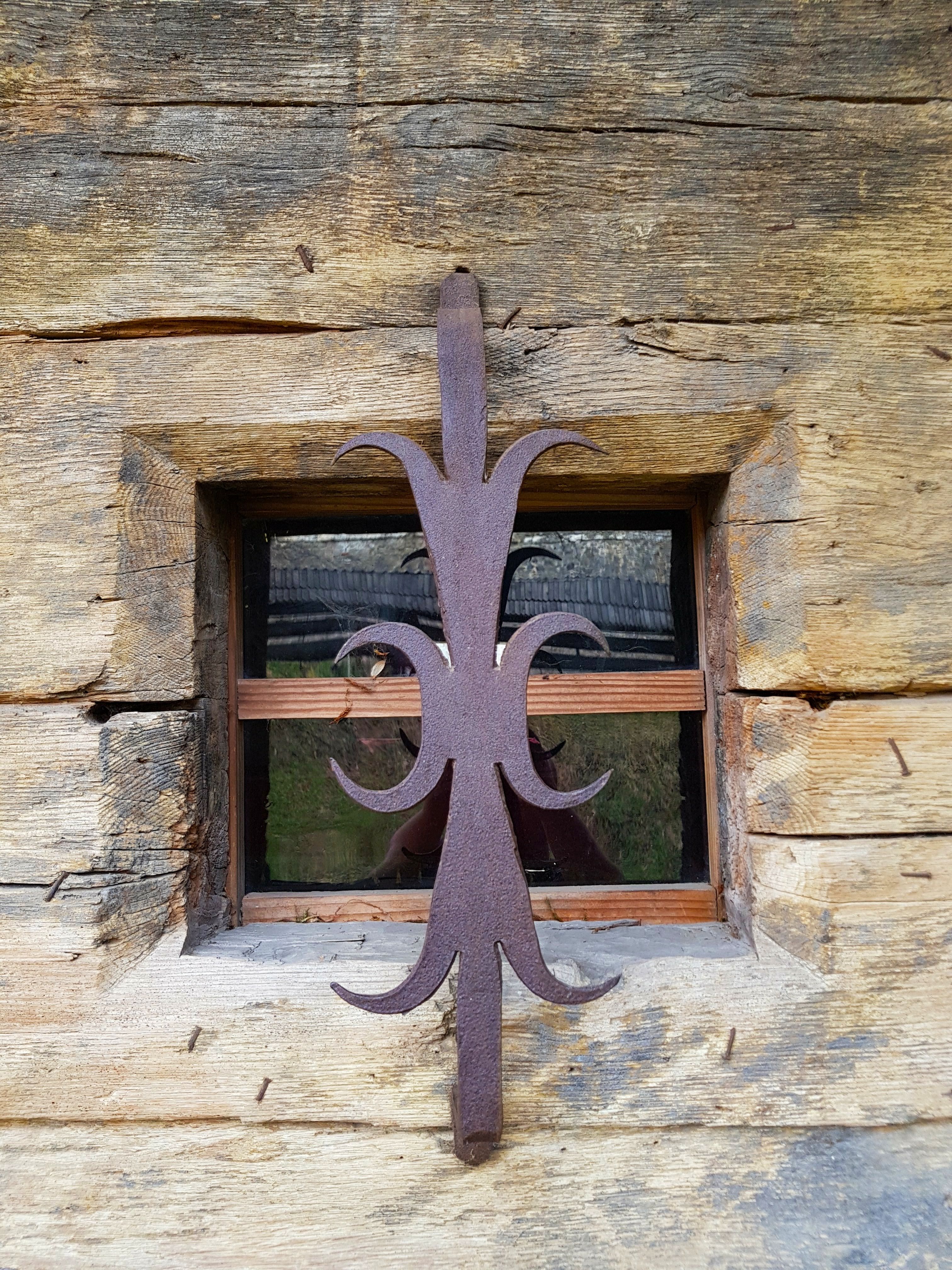 The church is now an important monument of architecture and is protected by law and state. Here is the evidence that this proves: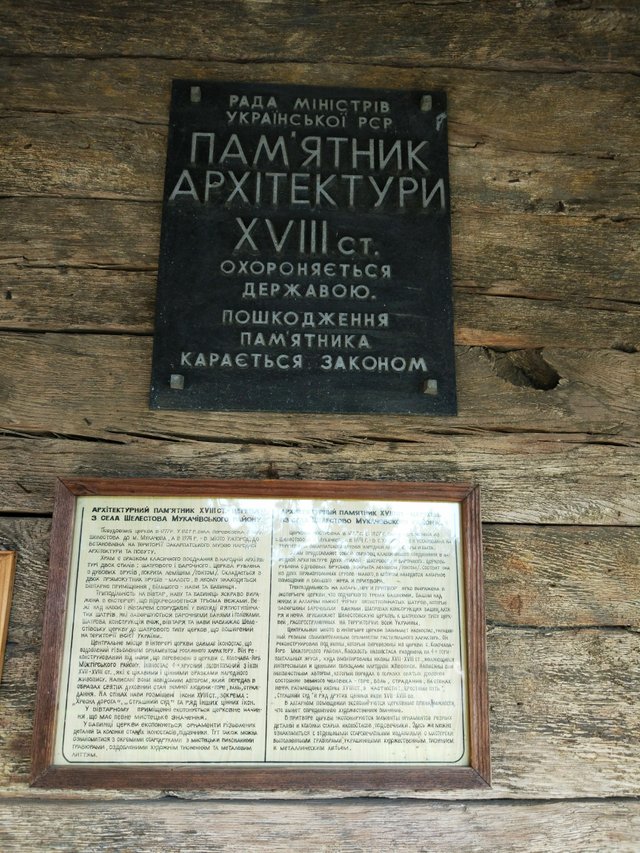 I was very impressed by this place. It feels very strong positive energy here.
If one day you will be in Uzhgorod, be sure to visit this scansen. A lot of bright impressions are guaranteed to you!
Best wishes,
Olga:)