It Was a Cold and Windy Day
We had just spent the previous day traveling around Cornwall when we decided to take a break at the most westerly point of mainland England, known as Land's End.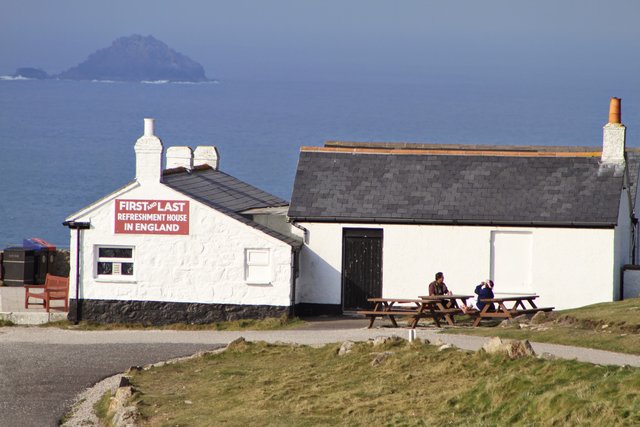 That's where you'll find this most aptly named business, the First and Last Refreshment House in England. We stopped for a tea to warm ourselves up a little as it was quite chilly that day!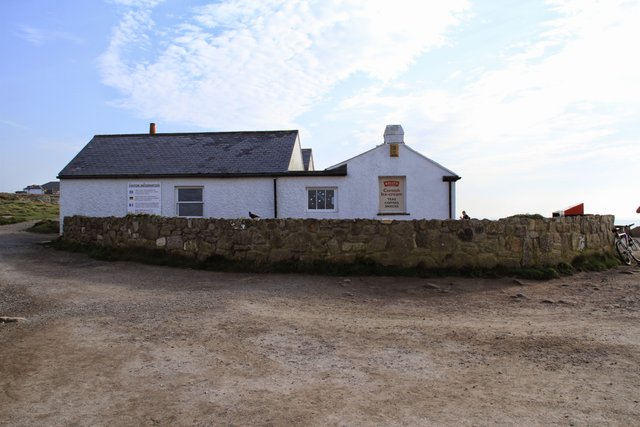 As you can see, the morning started off with nice blue skies with some light clouds, but that quickly changed as the day progressed. It started to become quite overcast fairly quickly, so we thought we'd get out to have a look around before we no longer see much.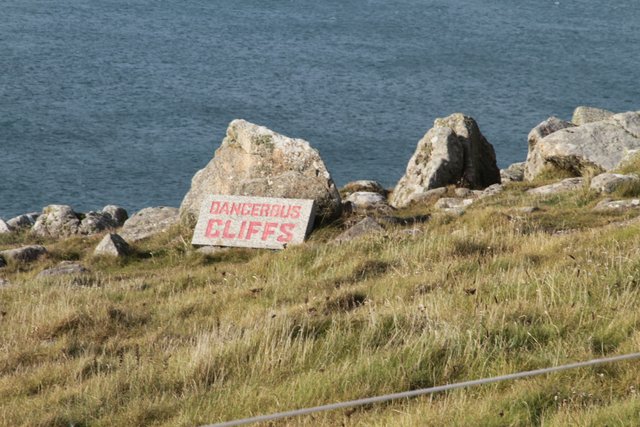 I found this sign slightly comical. I would hope that anyone who just had a glance over the edge would become immediately aware that the cliffs were dangerous. But I suppose some people just need it to be spelled out for them!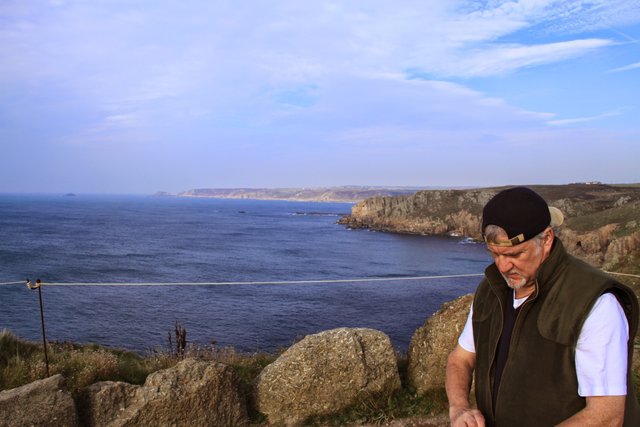 My father-in-law was getting his camera ready while I snapped off a few shots. You can already see the sky starting to get a little thicker with clouds. I can imagine that it would have been tough in the olden days to see an approaching army by sea if they happened to arrive on an especially foggy day! England is definitely famous for its fog.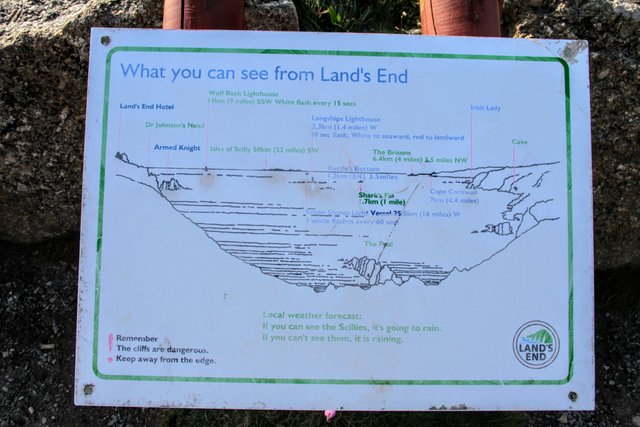 The above sign was conveniently posted near the edge of the cliff so that we could get a better idea of what it was that we were looking at. However, as I've been eluding to, a heavy fog started to come in so we couldn't really see much of what was illustrated on the sign: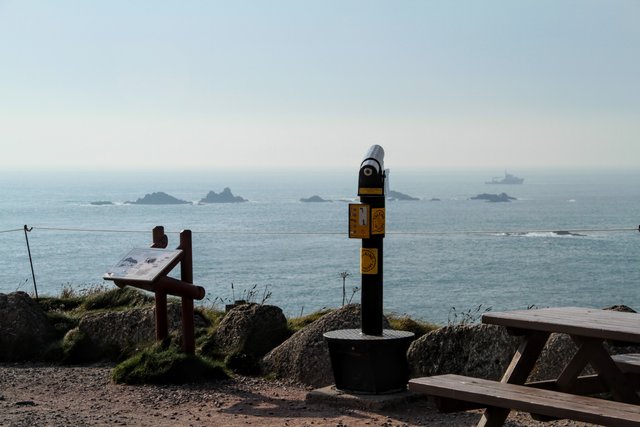 We weren't too bothered by this anyway since we hadn't planned this stop on our trip. Besides, Amanda was freezing her butt off and was happy to get back in the car ASAP! It's hard for me to gauge how cold it is, though. I am a bit strange in that everyone around me is usually freezing and I am perfectly comfortable. I guess I just run hot!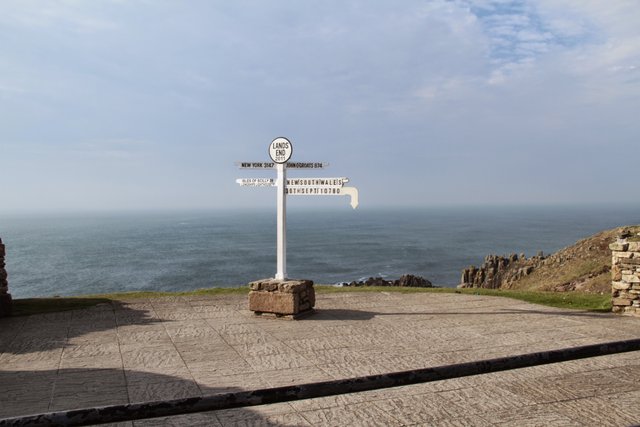 I thought this sign was pretty funny. In case you need to know how far away New York is; it's just a quick 3147 miles - that way.
Sorry for not writing anything about the history, or anecdotes about this town. I really don't know anything about it, as we were just stopping for a break before a long drive back to Suffolk. I think I'd like to go back down there some time again when in England to learn a bit more about its history.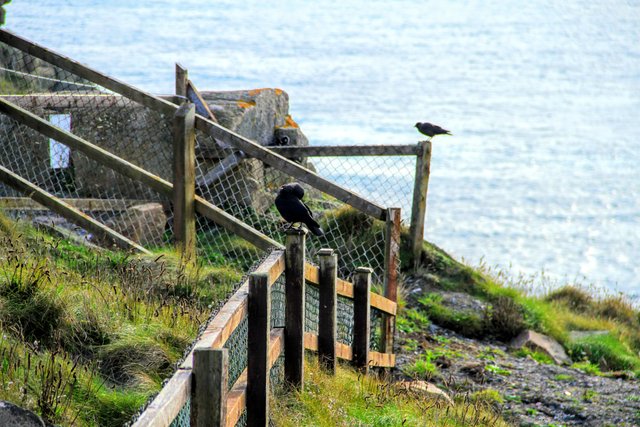 It does seem like quite a lovely place to live for the locals. The scenery is amazing and life appears to be quite slow and peaceful around here. Even though I couldn't see out very far, what I could see was quite tranquil and beautiful.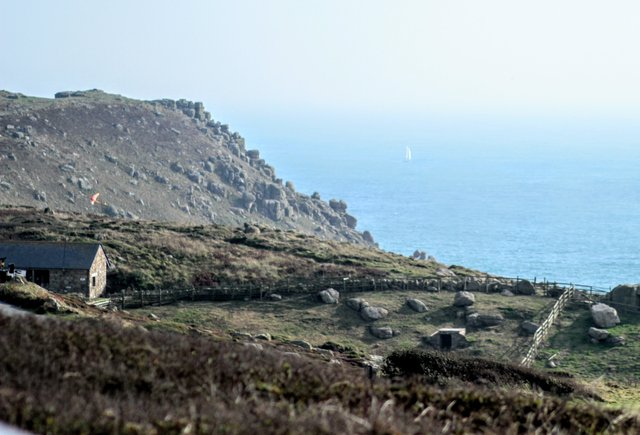 I found myself wondering what it must be like to live in that little house there on the cliffs. I always think about buying a house out in the country somewhere, but honestly I always tend to get a bit bored when I'm too far away from the hustle and bustle of the city.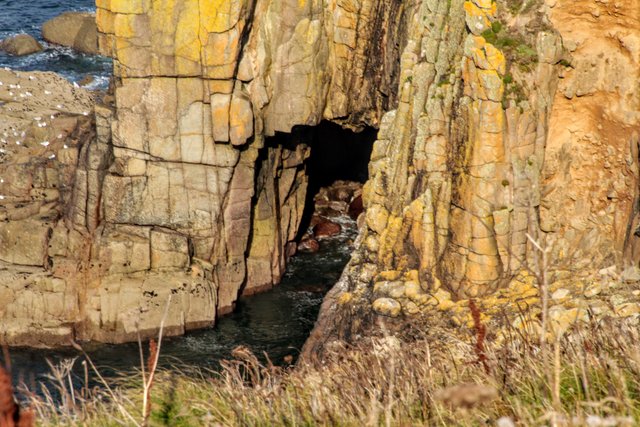 That being said, if I live to be an old man, my thinking will likely change quite a lot!