Erste Eindrücke von Porto und eine lange Wanderung:
Da wir uns am Abend keinen Wecker gestellt hatten, und die Reise echt anstrengend war, haben wir erstmal ausgeschlafen. Danach wollten wir den Duero entlang bis zum Meer spazieren und die ersten Eindrücke von Porto gewinnen. Die Stadt ist einfach märchenhaft und an jeder Ecke stehen alte Gebäude, Kirchen und es gibt jede Menge grüne Parks: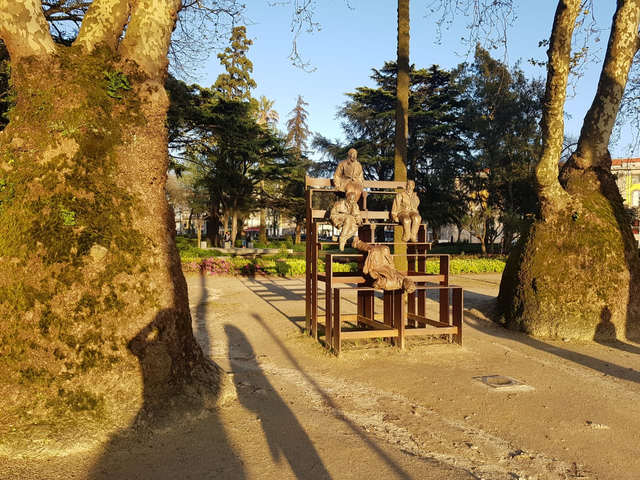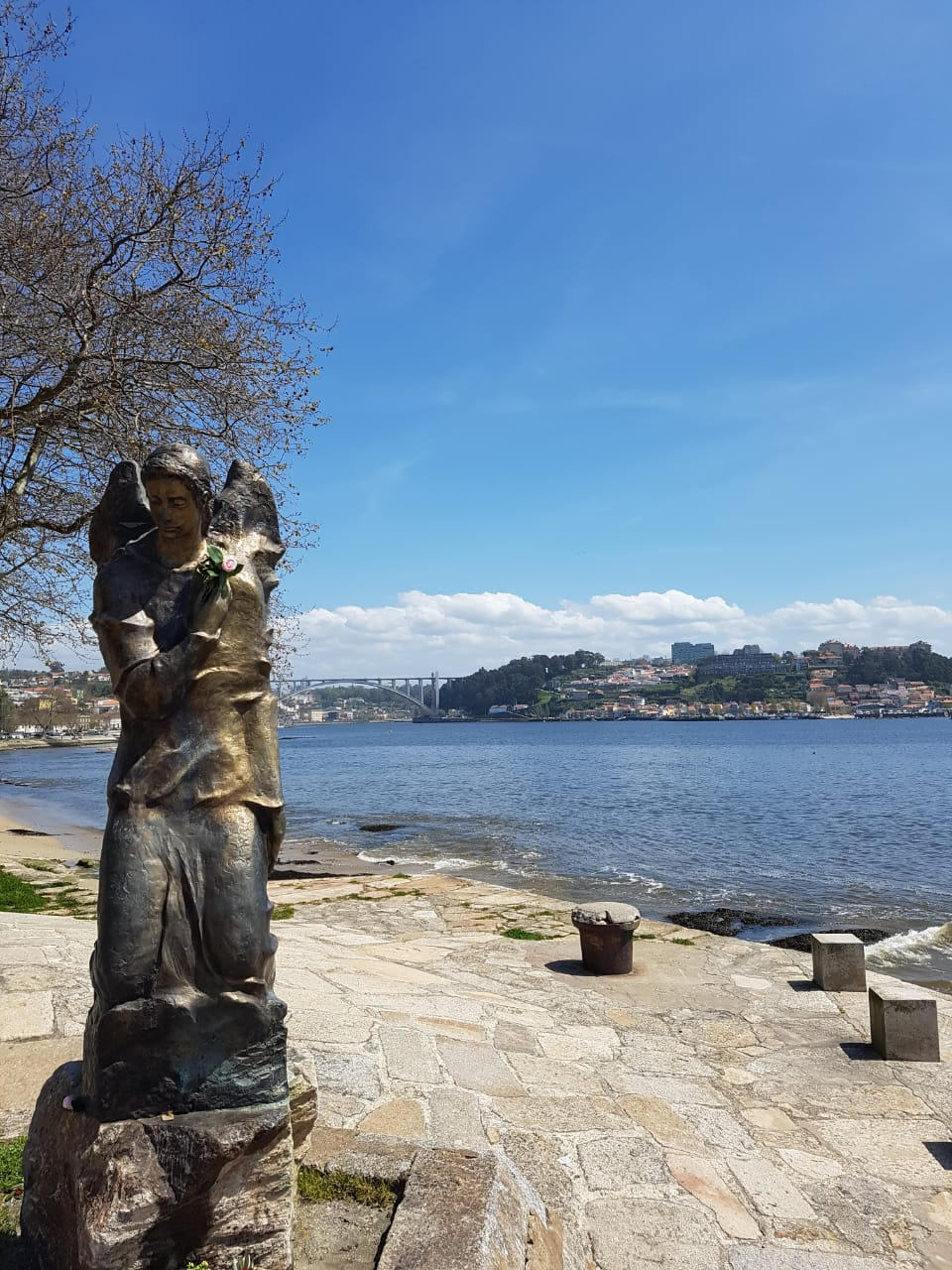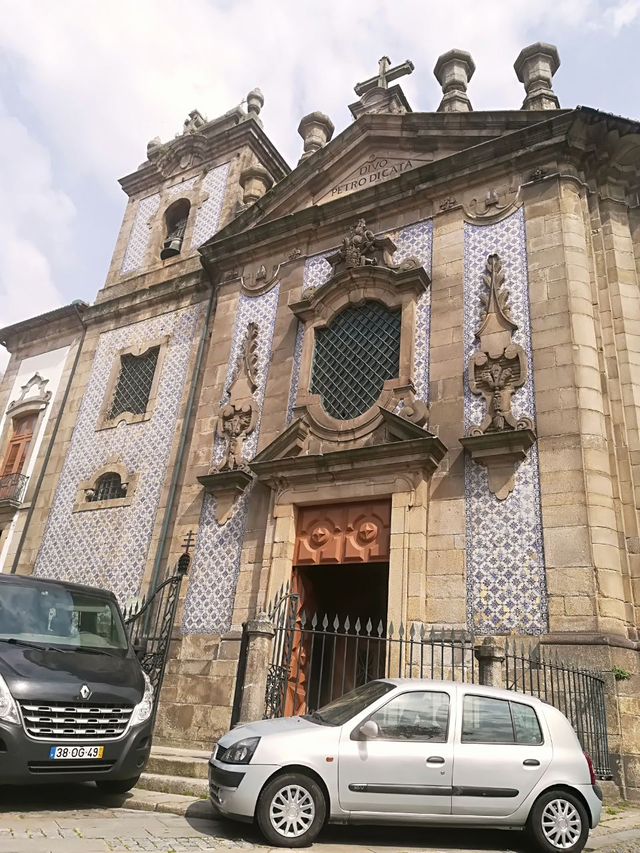 J.K. Rowling, die Autorin von Harry Potter, hat einige Zeit in Porto gelebt. Man merkt eindeutig, dass die Stadt auch Einfluss auf diesen Roman hat. Man sieht zum Beispiel Studenten im typischen Outfit durch die Straßen schlendern und es erinnert schon extrem an den Look in Hogwarts: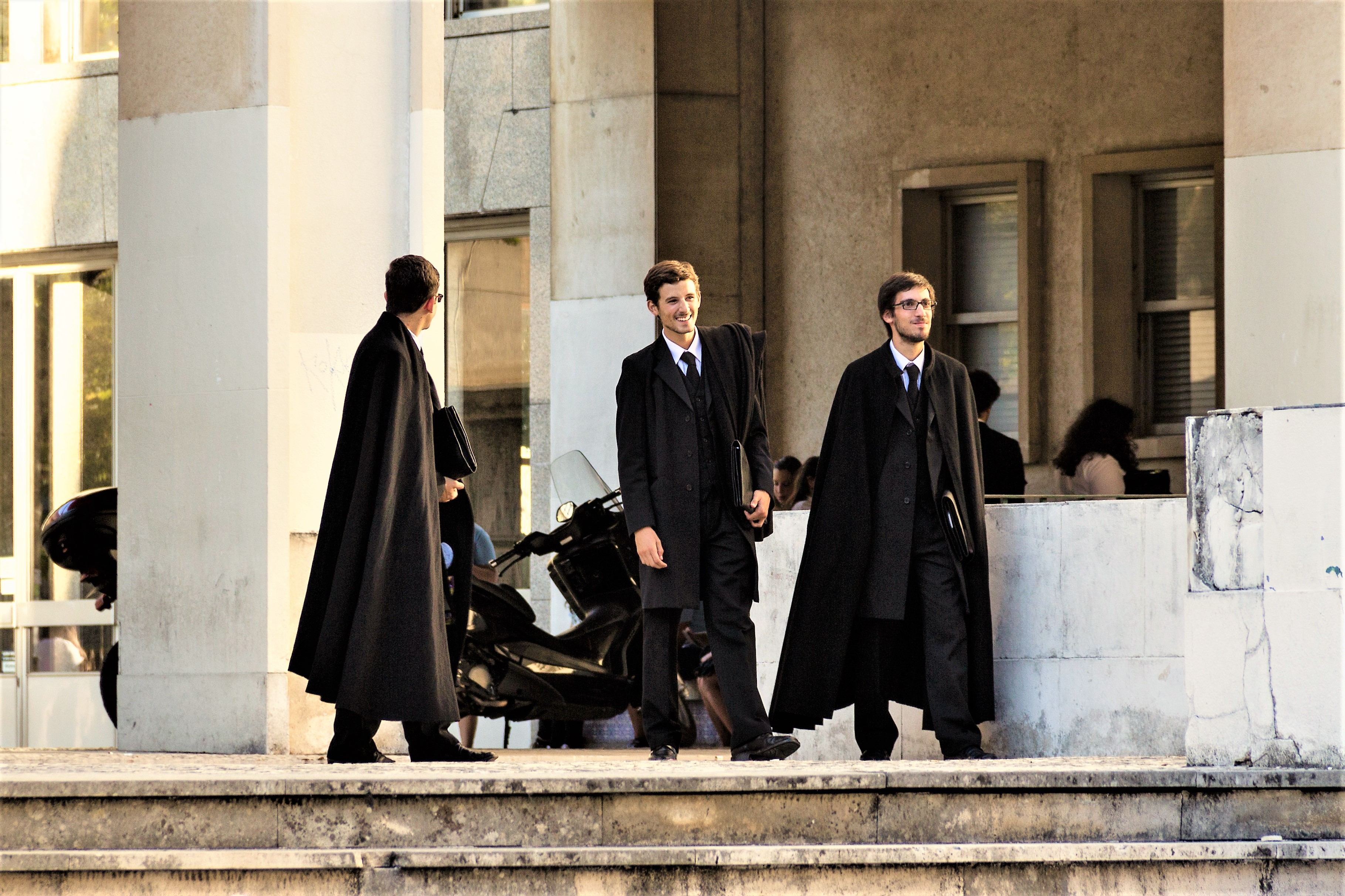 Als wir nach vielen Kilometern endlich das Meer erreicht hatten, besuchten wir eine Strandbar für eine Pause mit Sangria: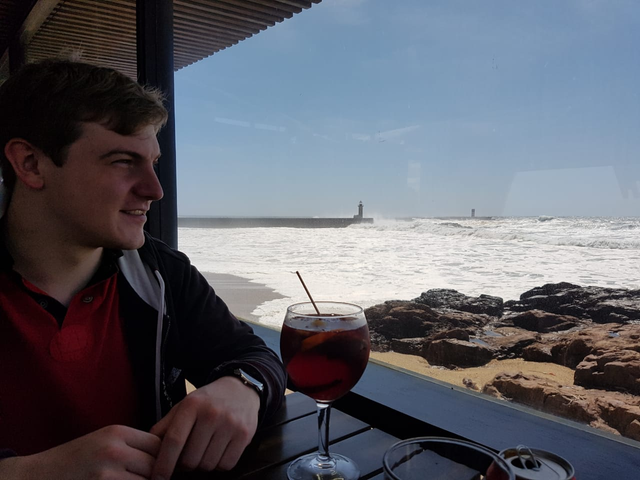 Der Atlantik hatte an diesem Tag eine tolle Brandung und die Wellen schlugen hoch gegen den Leuchtturm und die Wellenbrecher: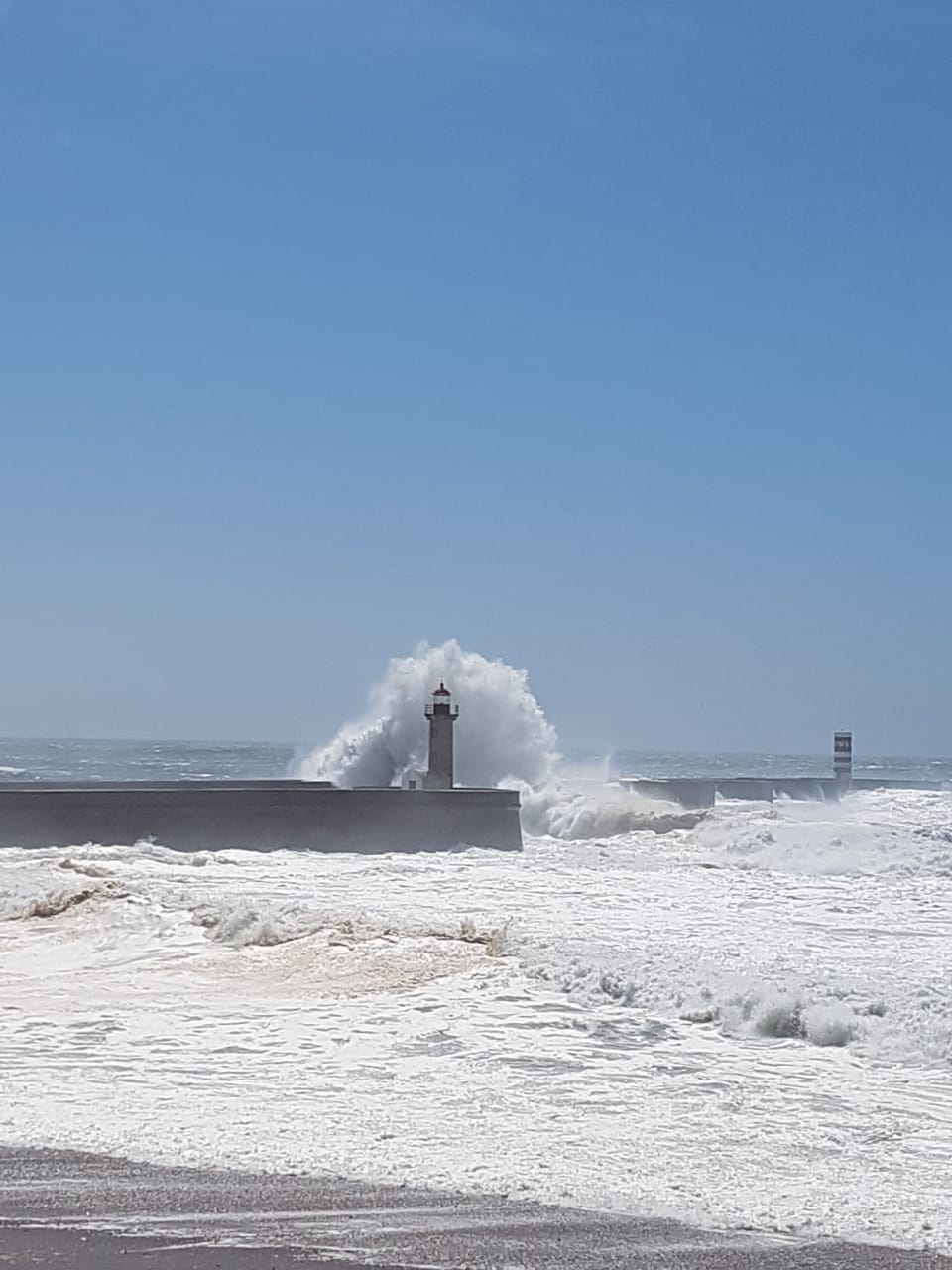 Für unseren Weg zurück nahmen wir den Bus. Eine Fahrt kostet nur 1,95€ und der klimatisierte Bus war eine Erleichterung nach dem ganzen Fußweg. Insgesamt haben wir über 10 Kilometer zu Fuß hinter uns gelassen! Eine Dusche und eine Pause im Appartement wurden dringend benötigt. Im nächsten Post werde ich über den Abend des selbigen Tages schreiben.
---
First impressions of Porto and a long walk to the sea:
After sleeping till noon, we decided to walk to the Atlantic Ocean. Our first impressions of Porto were awesome: It looks like in a fairy tale! Old buildings, churches and green parks are on every corner: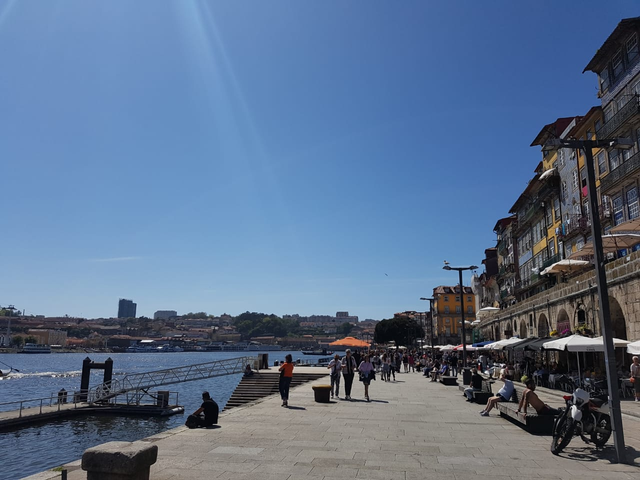 No wonder that this city influenced J.K. Rowling, who lived here for a few years, while writing Harry Potter. Even the outfits of the local students look like directly out of Hogwarts (see photo above). After many miles of walking we arrived at the ocean and rested in a bar. Blue sky, big waves and a glass of Sangria made us feel like having summer and not spring.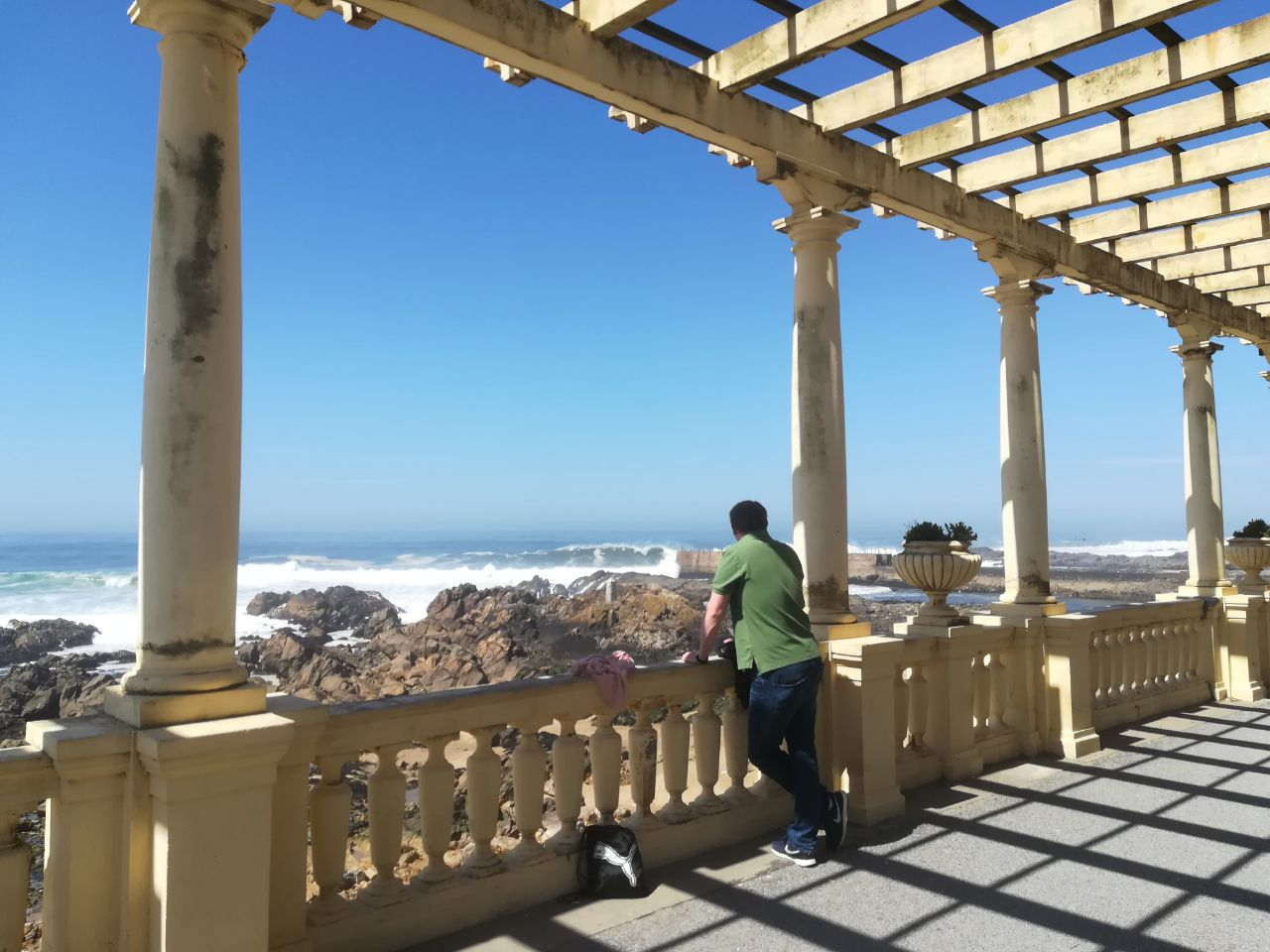 We took a bus for our way back and went back to the apartment for a shower and a nap. My next post will be about the night of this day. Keep you updated!