Roman Theatre in BULGARIA!?
Friends! Steemians! Countrymen! Read My Post!
I was exploring the city Plovdiv in Bulgaria because my girlfriend has some family members from there. As I walked through the city I soon found an ancient Roman Theatre which interested me because I have always been fascinated by the Roman Empires dominance and advanced building techniques :)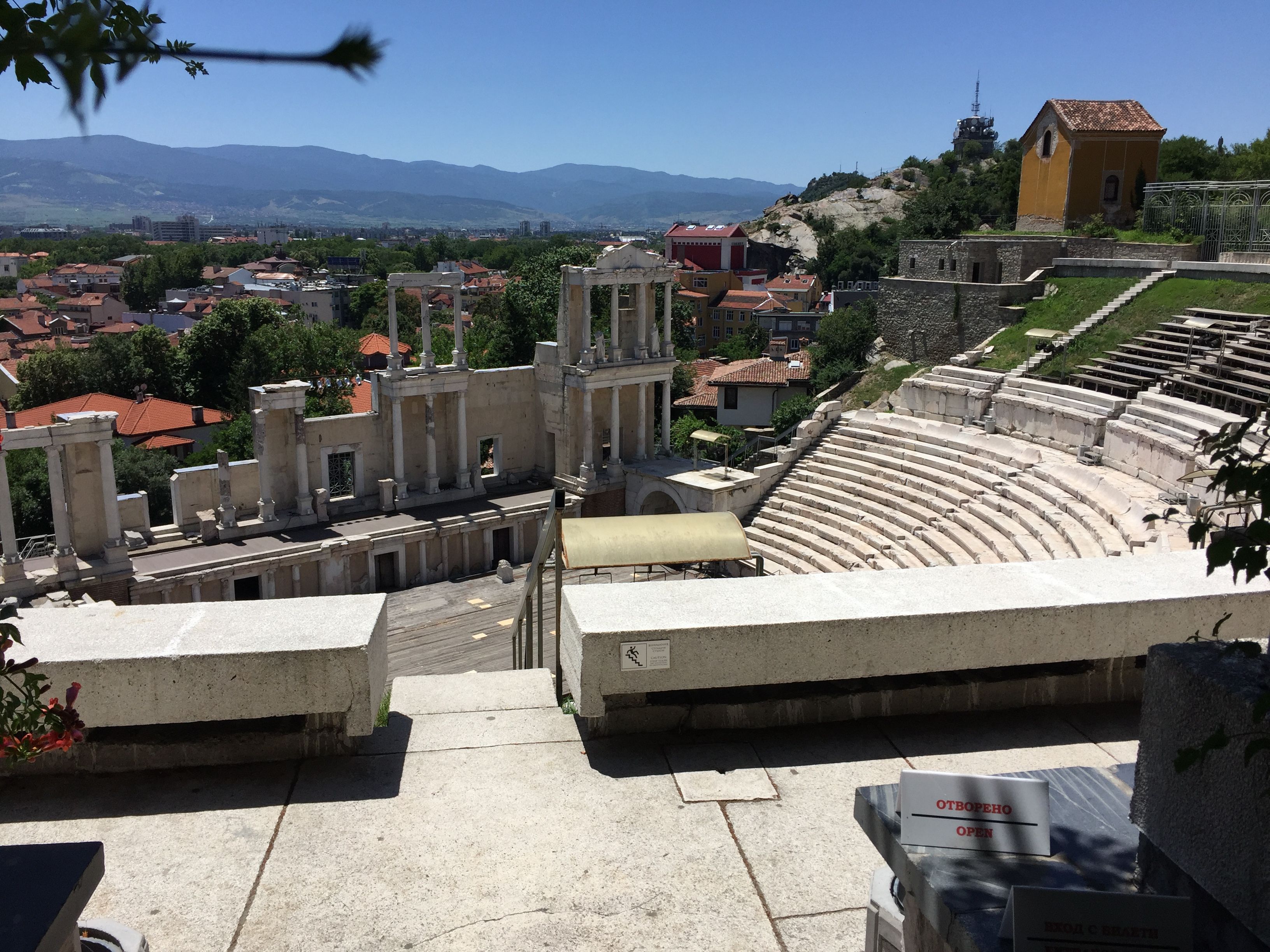 The Roman theatre of Plovdiv/Пловдивски античен театъ, is one of the world's best-preserved ancient theatres and is located in the city center of Plovdiv, Bulgaria. It was constructed in the 90s of the 1st century AD under the rule of Emperor Domitian. Fun Fact: the theatre can host between 5000 and 7000 spectators!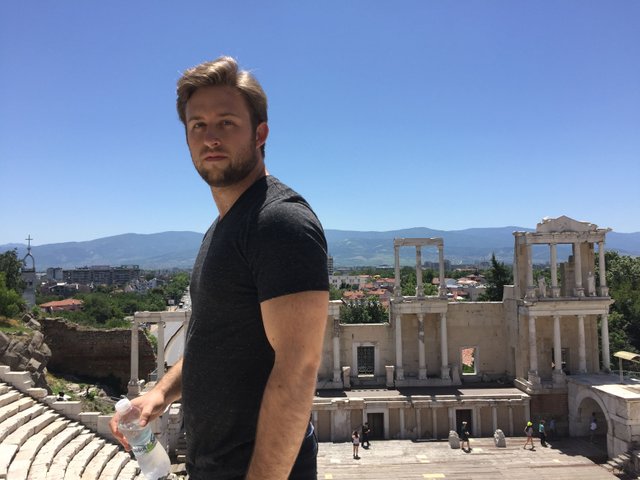 Don't let my appearance fool you I was very happy to be there...however it was very hot on that day (Hottest day of the summer in Bulgaria) So I was sweating profusely and didn't want my picture taken but my girlfriend insisted LOL