Indonesia_ Mount Batur Sunrise Trekking
Indonesia, you have a way of making people happy in the simplest ways… Reached the top of Mt. Batur just in time for sunrise, after hiking for a few hours in the complete darkness. It sure was the most impressive hike. Eggs for breakfast cooked in a volcanic steam, sunrise and lake Batur = a perfect start of the day!
Bali is known for beautiful beaches, nightlife and cool life of surfers and yoga lectors, but there are so many hiking tours. Did you hear about volcano Mount Batur? Mount Batur (Gunung Batur) is an active volcano located at the center of two concentric caleras north west of Mount Agung on the island of Bali. I woke up at 4 am and a hike took 2-3 hours on the top of Gunung Batur to a heigh of 1700 metres. No. It wasn´t an easy trekk up. Loose rocks and steep ascent in the darkness are not exactly the best combo for a relaxing morning hike but if you have a good head lamps and trekking shoes It should be ok. So let me show you Mount Batur in my eyes.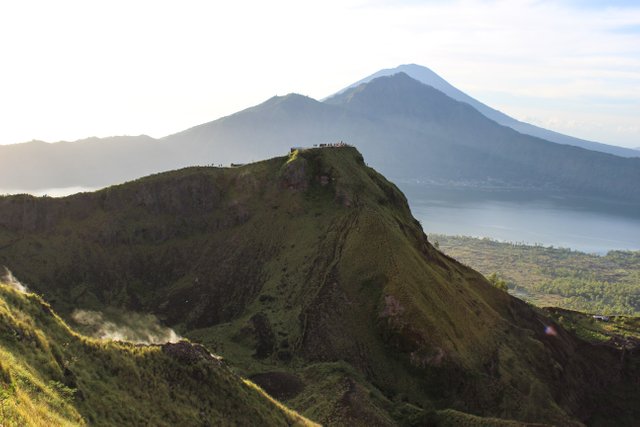 I like early mornings when it feels like the rest of the world is still fast asleep because for now it´s just me, the world, the sunrise and mountains.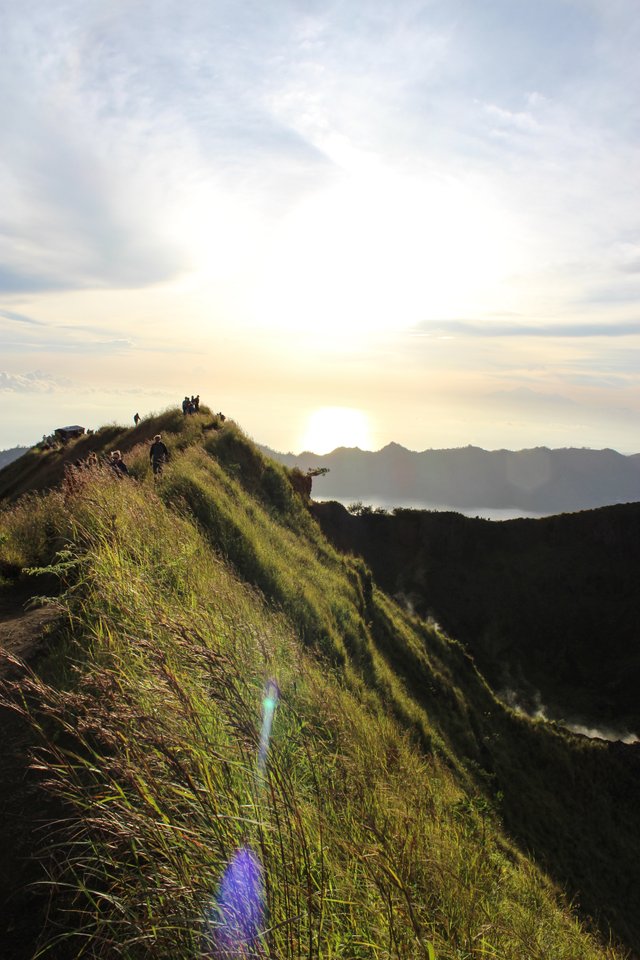 Lake Batur and a lost city covered by lava. Who would have thought that this amazing view is a result of a disaster? Beauty and pain of nature at same time.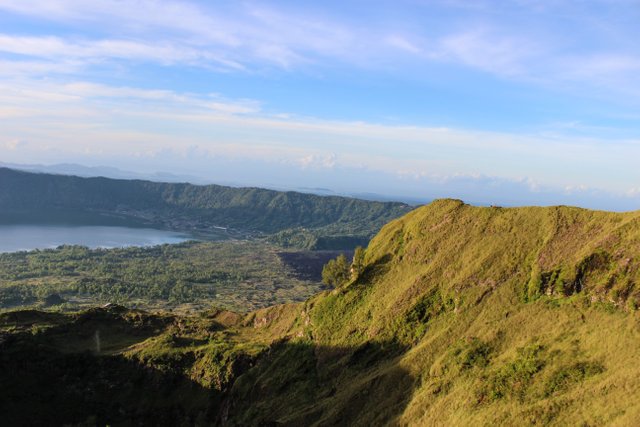 Between all of the monkeys acting crazy this family was just sitting there. Parents were protecting their newborn baby from hundreds of turists and other monkeys. One of the most lovely moments I´ve witnessed here.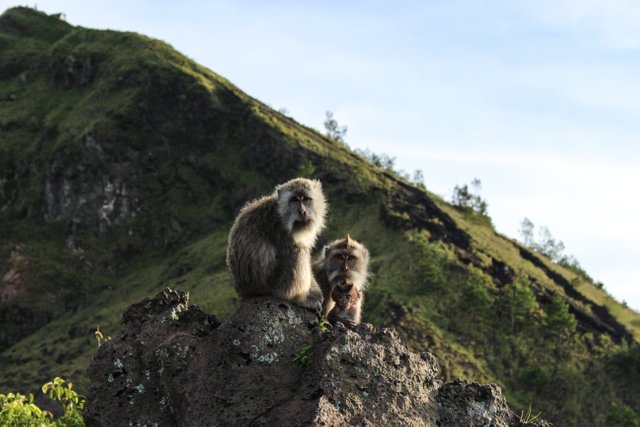 Tired but happy and thankful. I saw the most ipressive sunrise of my life. At an active volcano and above the clouds every human problem feels so small. All the fresh air and quiet aura.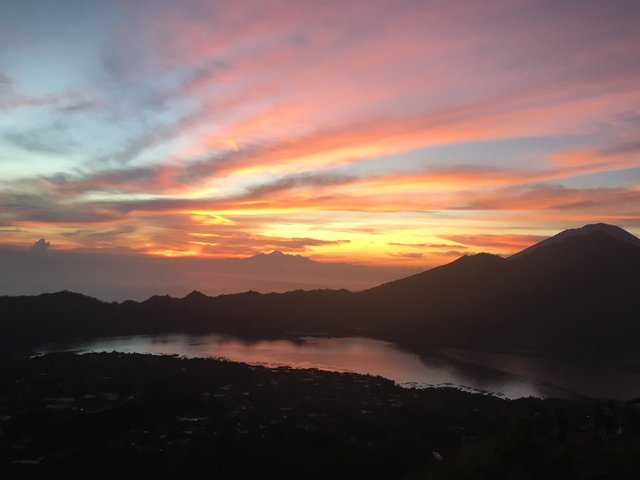 So I came, I saw, I conquered .. :)
If you like my post feel free to follow me, upvote me or leave a comment bellow. Have a nice day!
Nikollette Sunday