Georgia love, do not go this way!
Georgia! Beautiful, wild, hospitable. You love more and more people. You have huge potential. Can not you see that? Do not go in the footsteps of Egypt, Greece, Croatia or Montenegro - countries built with hotels flooded with tourists. Georgia! What is your strength, not beach chairs or multi-star hotels. Not Georgia we want to see. Do not destroy it!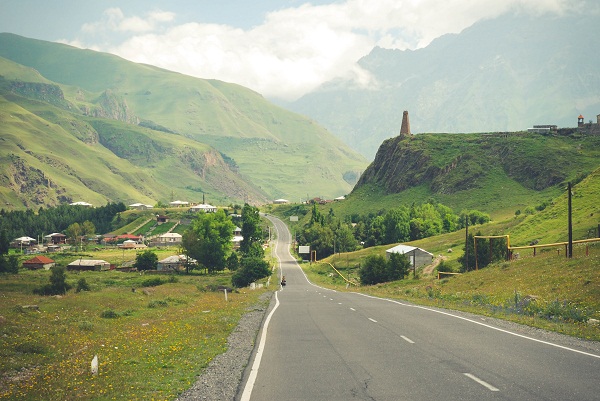 Georgia has very specific promotional plans. Governors are aware of the enormous money dormant in the travel industry and how positive their country is in Europe. They invest more and more money in the tourist industry, put up numerous restaurants and indecently expensive luxury hotels. They aim to bring themselves to as many people as possible, but they do not quite realize what Georgia's real strength is, causing people to fall in love with it and what they can do through their actions irrevocably.
Two different views.
I have a comparison. In Georgia I was last year. On holiday. Georgia has charmed me like many before me and how many more will be enchanted by the coming years. Lovely, hospitable people, delicious food, hen stretching far to the mountains, lush green valley forests. Villages far far away in the mountains, demanding, treacherously beautiful trekking routes. Such Georgia remains in my memory for a long time, so I remembered her too.
After a year, along with nine other bloggers, I was invited by the tourism ministry of Georgia. I came back the day before yesterday. The purpose of the trip was to promote Georgia. However, we were invited not to show us the big spaces, the vast mountains or the stone towers of the Georgian villages - but to see concrete-glass hotels, exclusive restaurants where live European performers live and many more. , few places associated with Georgia.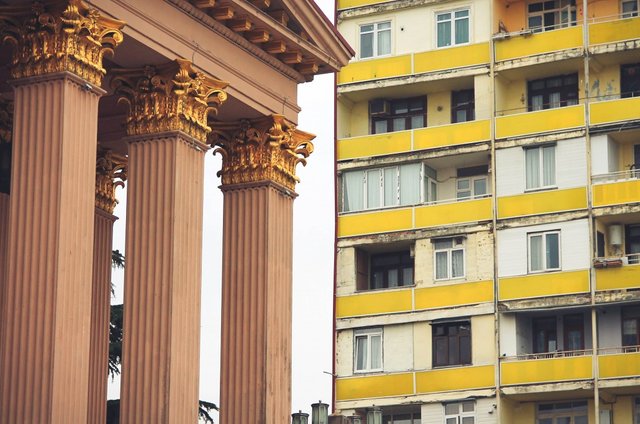 Promotion not what you need.
The assumption was clear - show us the values of Georgia. At the root of the whole venture, however, is a great mistake. We were locked in a 5 star Radisson. Comfortable bed with sea view, sauna, swimming pool, European food. The host was on the highest world level, each nicely smiled, complied, we even got his guide. From the hotel itself, we were taken on a specially rented bus every day, and we were escorted by Adrasar to the late evening hours.
We were shown more wine houses, presidential apartment in the Georgia Palace Hotel, numerous Spa, casino, went to a paid show Georgian show. We also came to the Batumi Botanical Garden, a rope park somewhere high up in the mountains or an orange orchard. One monastyr was also hit.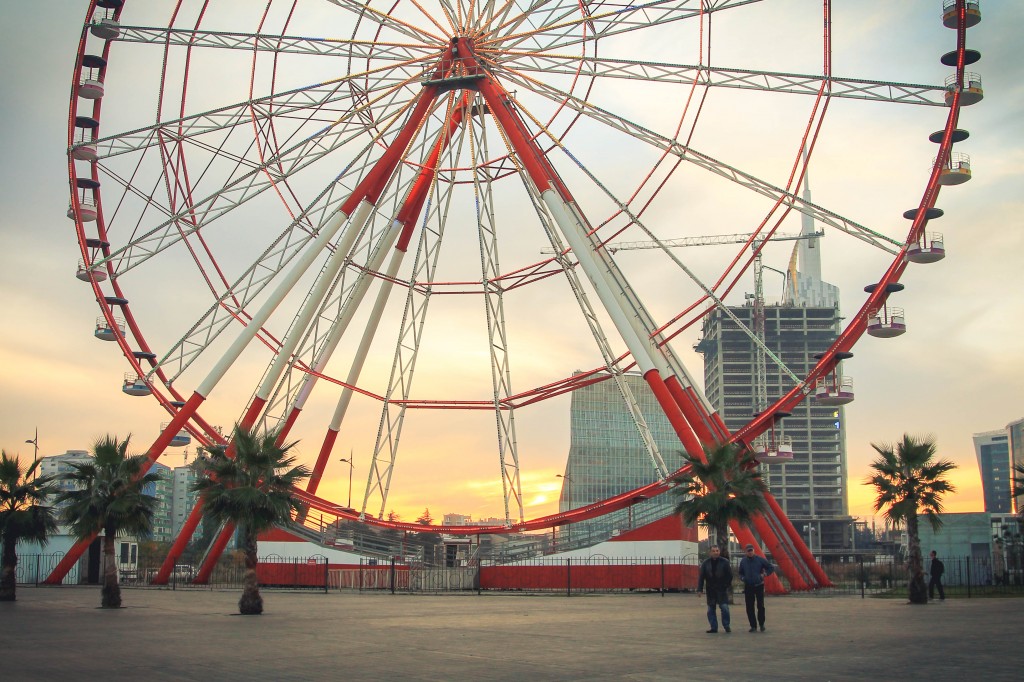 There was also a sort of oranges, mandarins and other citrus fruits. We were led to a large hall, where in the sweat of their faces, dozens of women's tassels were caught among green or damaged orange rolls. I do not quite know what was the purpose, however, I felt strongly out of place.
They obviously want to show, but they do not know very well from which side. The Ministry pours huge money into the tourism industry. The season lasts 2.3 months, for the rest of the year they are empty. In order to make the popular network like Sherathon and Radisson not shut down due to the unprofitable nature of their hotels, the Georgian government pours huge money into it. In Batumi in parallel are building several more hotels - the Hilton is reportedly finished.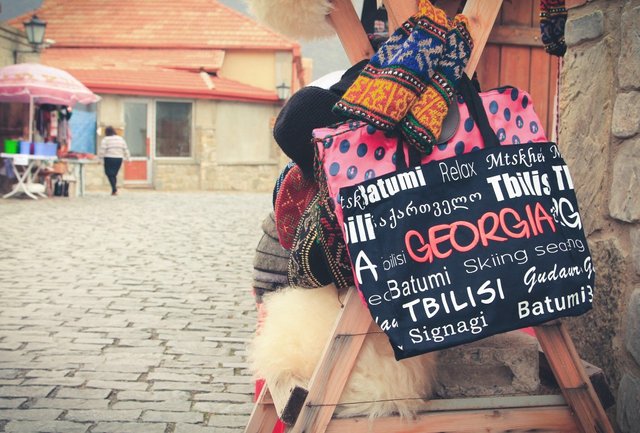 Georgia, damn it! Why do you want to change your image? Do not you think you have such good opinions? Why do you aspire so much to all those countries flooded with amateur beach parties, cold drinks and optional excursions. Do not do this!
There is still hope, Georgia dear. So far, the cancer has only crept out on the coast, but as it goes on, the tourist machine will slowly devour all Georgia. Further gears in the form of tourist attractions are beginning to create one big, ever more efficient mechanism, which will not stop later, and the Georgia known to us will disappear forever. With such huge investments and even greater aspirations of the rulers, the question of time is when this beautiful Georgia, which can still be seen will go away oblivious. Forever.
Sorry for mistakes. :)