Hello dear friends, today I saw a good news about one of my country city's Rasht, which I want to share with you. Rasht is a city in the north of Iran and known for its delicious foods.
The Iranian city of Rasht gets UNESCO's recognition as one of the best places in the world as far as cookery is concerned.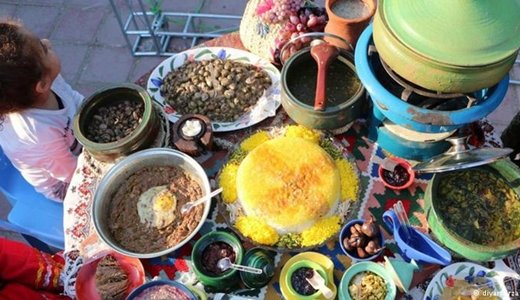 Rasht, the capital city of Gilan Province, has made it into UNESCO's Creative Cities Network for its gastronomy (the practice or art of choosing, cooking, and eating good food).
Rasht is now among 47 cities from 33 countries that are part of the network in seven creative fields — crafts and folk art, design, film, gastronomy, literature, media arts and music.
Khabaronline.ir on December 13 released a report on inclusion of Rasht in the UNESCO list. The following is a brief translation of the report:
The city's mayor has said that designation of Rasht as a UNESCO Creative City of gastronomy is a major step toward introduction of brand names based in the city.