Land of Extinct Volcanoes part 5/16 - "Aurelia" Gold Mine
Złotoryja ("gold dig"?) is very old town (formally the oldest town in Poland), known for gold and copper mining. As any old town, it is rich in historic buildings, but I visited it for different reasons.
First I went to the Museum of Gold, to see exhibition of minerals found in the region. There was also collection of old mining equipment. On top floor there was a gallery of pictures drawn by local school children. I liked one painting in particular - not necessarily the execution, but the concept: a naked woman sitting on top of the cone-shaped rock, her bright orange hair flowing down her body and the ground, imitating lava flows. Too bad the photo turned out to be out of focus.
"Aurelia" is a former gold mine located in the northern part of Złotoryja. It is narrow and not very deep for a mine. First a guide leads you in and talks about history of this place (turns out it was never all that rich in gold but people digged anyway), then you can walk around freely.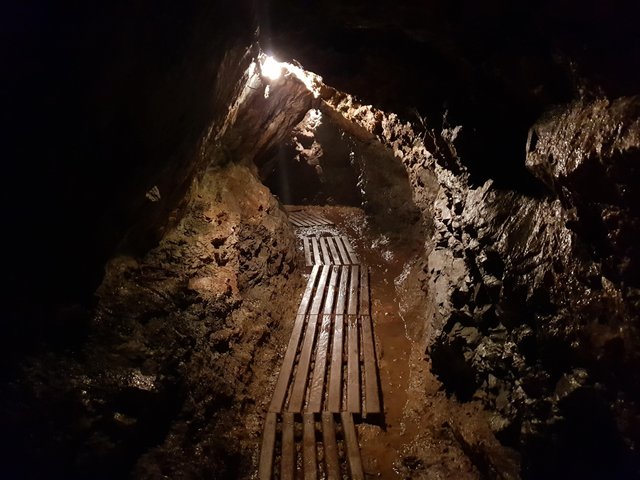 It is pretty humid place - around 3000 litres of water are pumped out of it every day.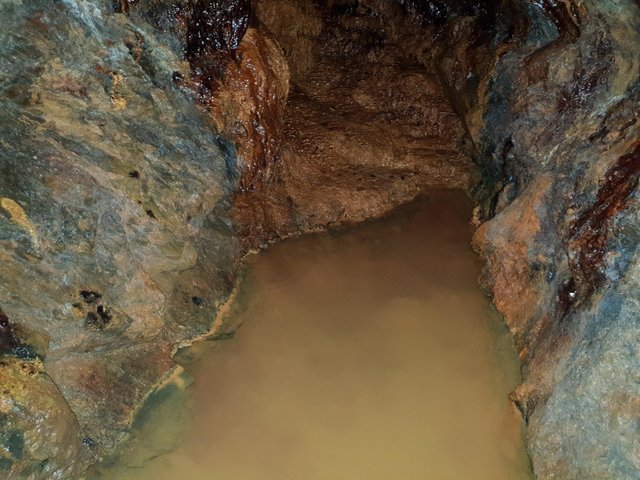 Water helps in development of dripstones - judging by the color of new sediments the water is rich in iron oxide.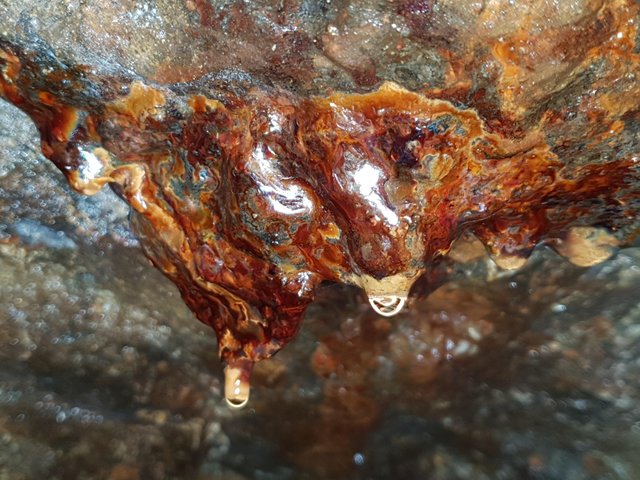 Imagine how it will look like in couple million years...
There is no more gold in the mine (supposedly) - see for yourself if you can spot any gold in this rock :o)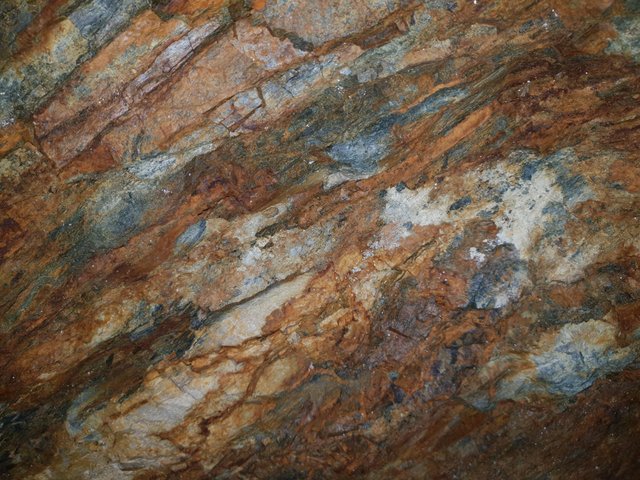 Gold might not be present in the mine, it can be panned from Kaczawa river though. There is even annual gold panning competition held in Złotoryja.