Land of Extinct Volcanoes part 3/16 - Ostrzyca Mountain
Called "Silesian Fujiyama" due to its distinct looks, this young shield volcano actually used to be a lot taller, some sources claim it could have been even bigger than actual Mount Fuji (yeah, right...). During Quaternary glaciation the mountain was right on the edge of ice. Constant freezing and melting caused fast erosion leaving only the volcanic neck and massive stone runs.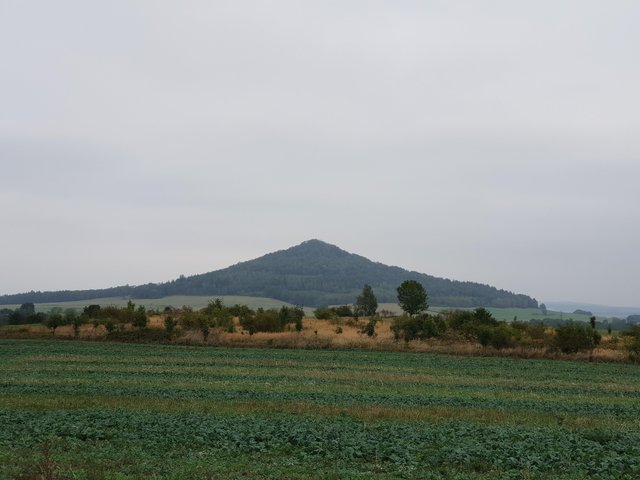 The mountain is composed of basanite, a type of basalt.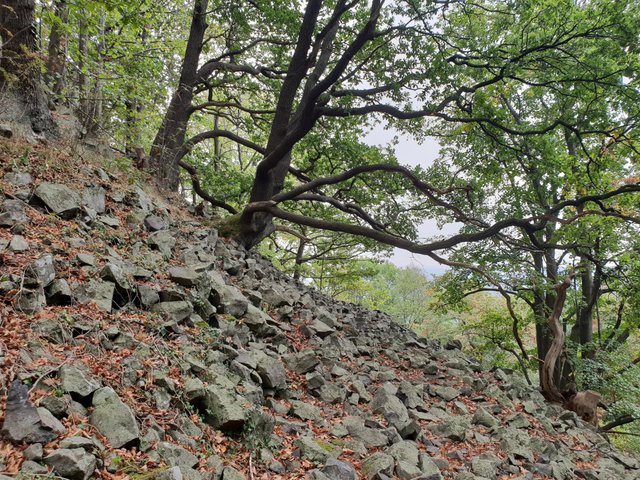 The hike is pretty short, just don't go where Google Maps tell you, and instead approach from Proboszczów. There is a place to park and make picnic. The trail is not well marked but it is hard to go the wrong way. Half way up is where the basalt stairs start. Some say there is 300, others that there is 450. I counted 417, however I also counted steps I made as if on stairs where there were just loose stones.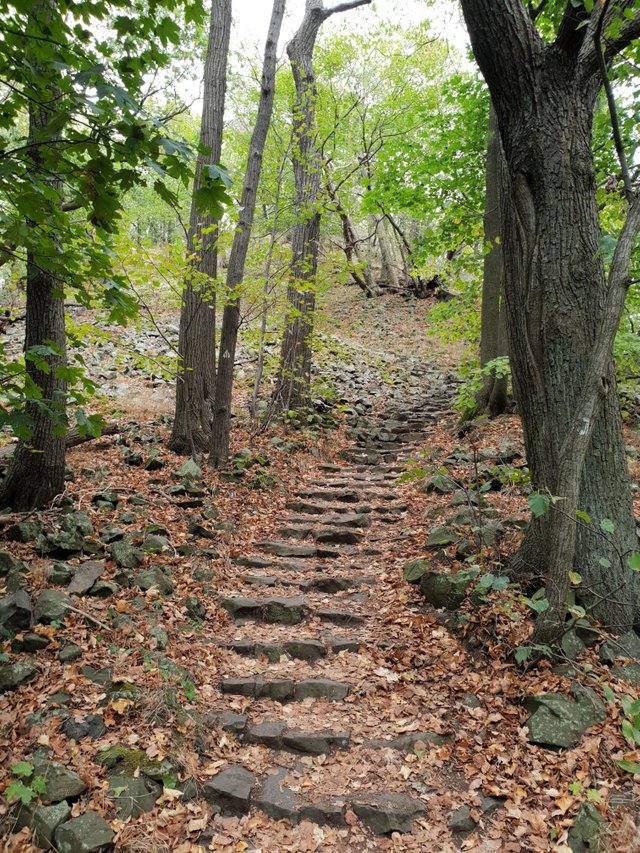 The view on top could be nice 360 degree panorama, however it was cloudy that day so it wasn't all that pretty.


As you can see this mountain stands alone, surrounded by river valleys.