Land of Extinct Volcanoes part 15/16 - Krzyżna Mountain & Sokolik
This trip started close to the previous one. You can actually climb from the same spot, but it is also possible to drive much closer to the destination and park right in front of nearly 200 year old, Tirol style wooden Szwajcarka Chalet, which is what I did. The road looks like Google Maps is making fun of you, but as long as you are not driving Ferrari you should be ok :o)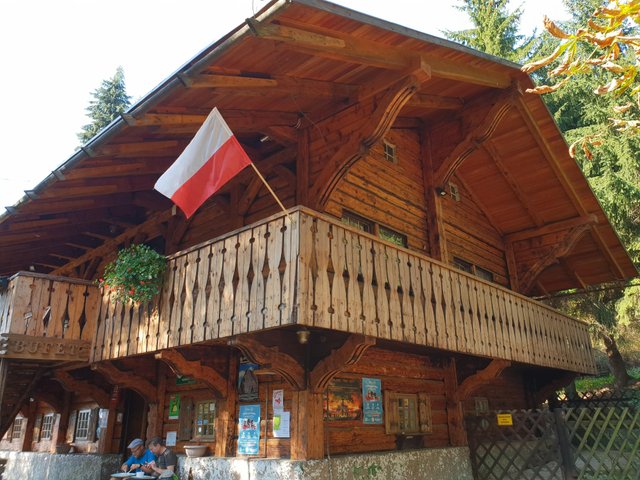 The hike from there is really short. First stop is near Husyckie Skały (Hussite Rocks). When group of Hussites were escaping from nearby Sokolec Castle that was under siege and burning, they took the wrong turn and run right off the cliff, hence the name.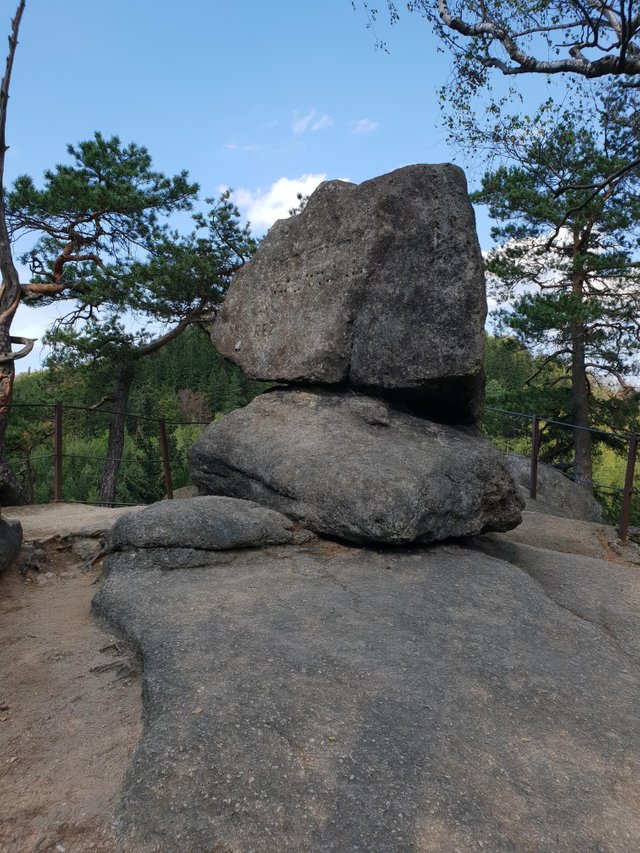 Now you can look at Sokolik from the very same cliff.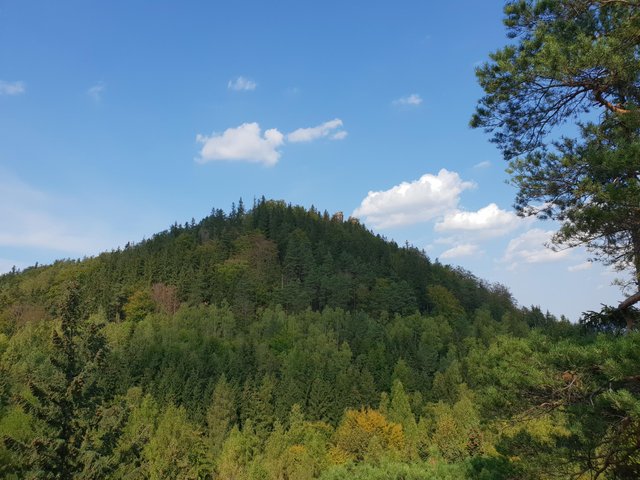 Since it is the same massif, all the rocks are made from the same Variscan granite like those in previous trip.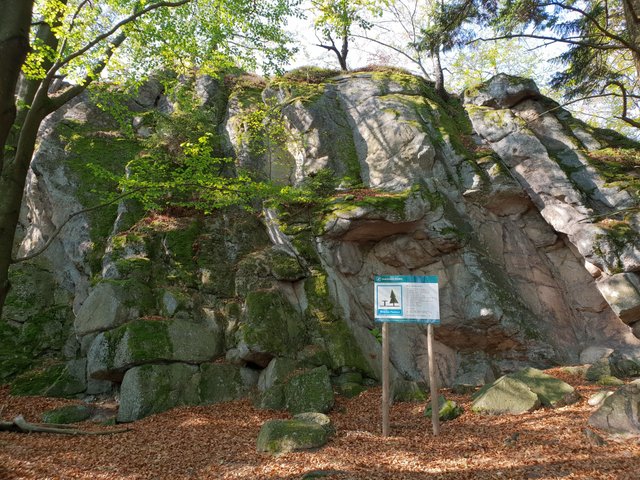 The climb is not hard, but at times you need to be wary. Even the trees are not immune to forces of nature - couple of them were not careful, did not hook to the rock properly and were toppled by the wind.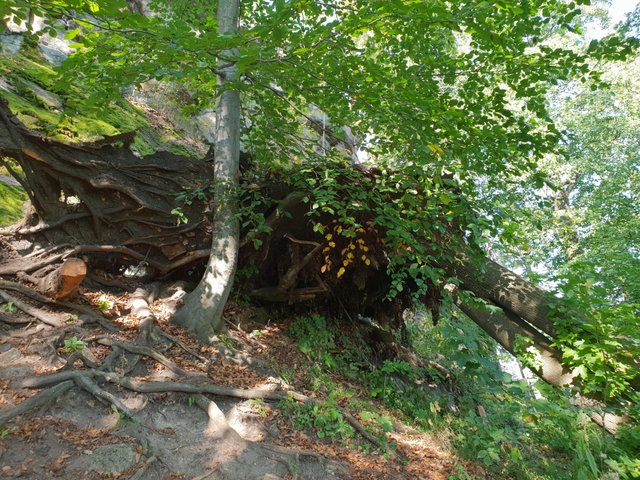 Last part of trail towards top of Krzyżna Mountain leads on stairs carved in the rock.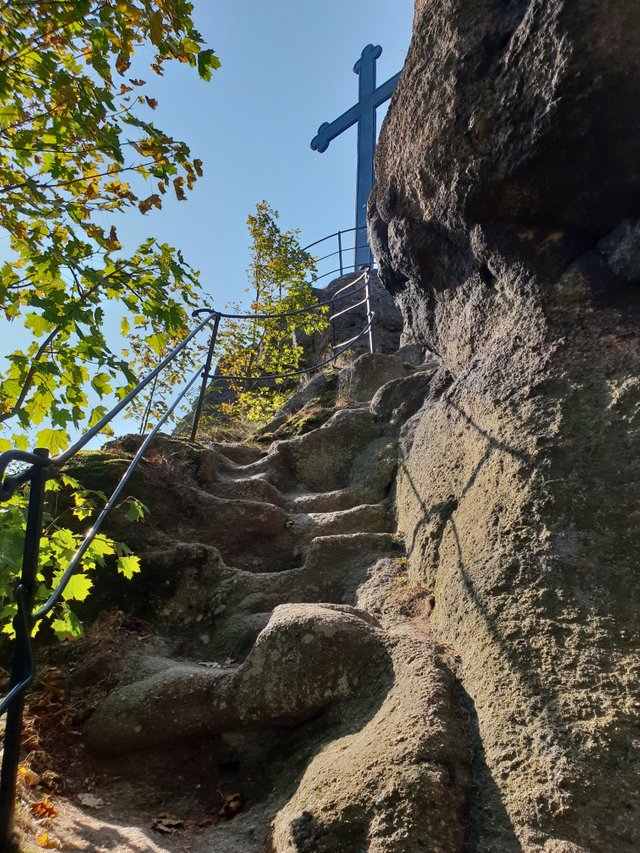 I've read that rock climbers love the area and they were actually present everywhere.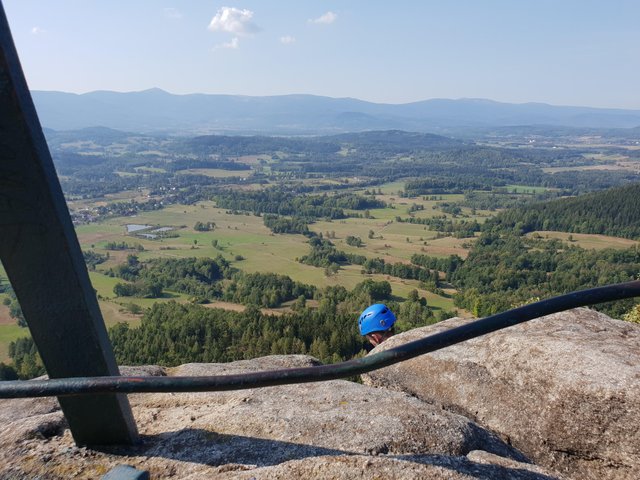 The Sokolec Castle I mentioned before, used top rock of Krzyżna as one of its walls. It is long gone now, with just a fragment of single bulwark left.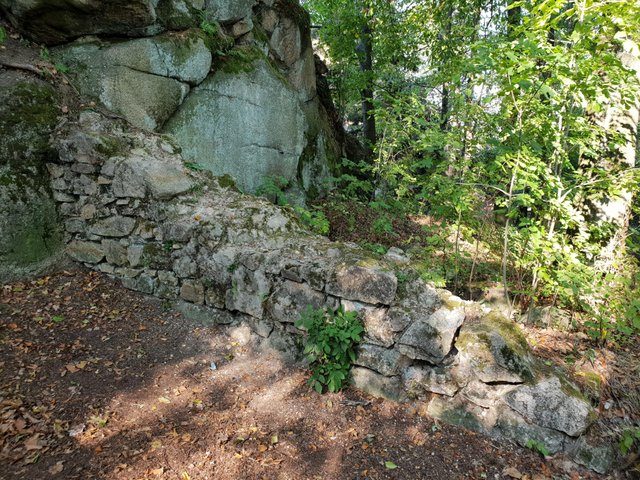 When I was trying to see the main rock from below, where climbers start their ascent, I found more of interesting rocks.

On the way back to Husyckie Skały where trails diverge, some other tourists showed me a slowworm. I managed to catch it (oh, now I get where its English name comes from!) to take some pictures - it wasn't scared all that much (or it would shed its tail, like many other lizards do - yes, looks like a snake, crawls like a snake, so it must be a legless lizard :o) ).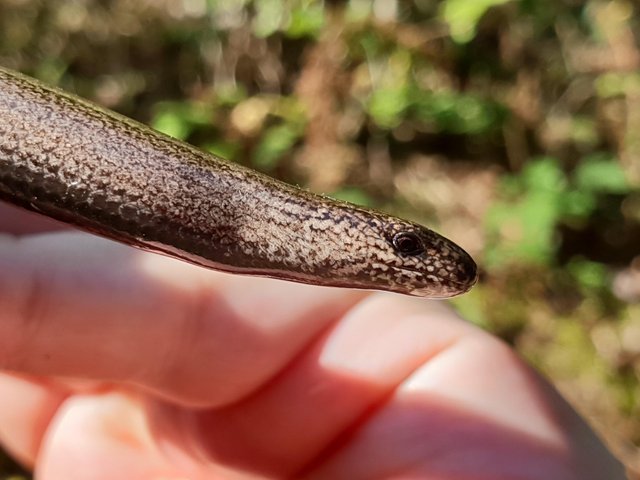 Trail to Sokolik is a bit longer, but I didn't mind. Maybe it was just this forest, with all the essential oils from conifers, but it felt like this is how he air should smell. Each breath was a pleasure.
Rock climbers were visible everywhere.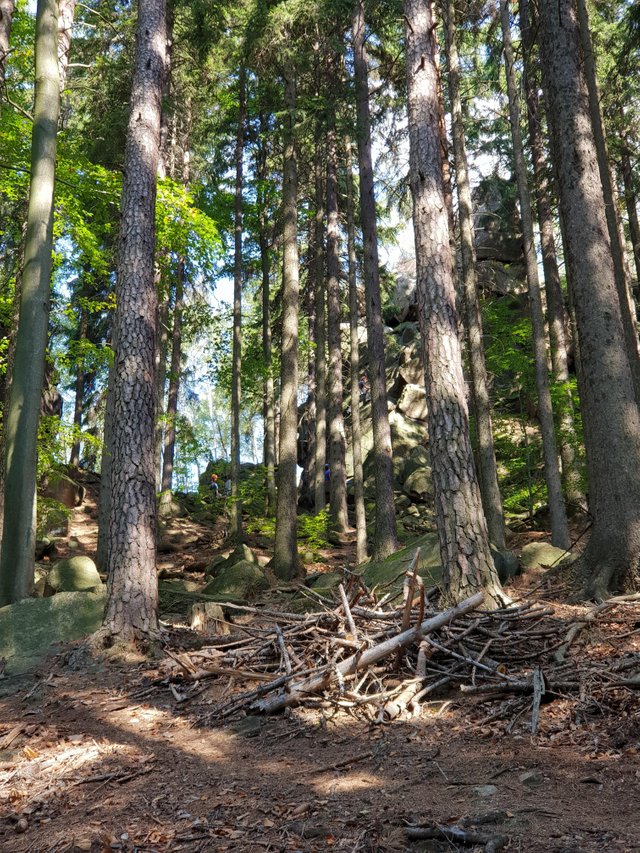 Even the main rock of Sokolik was taken.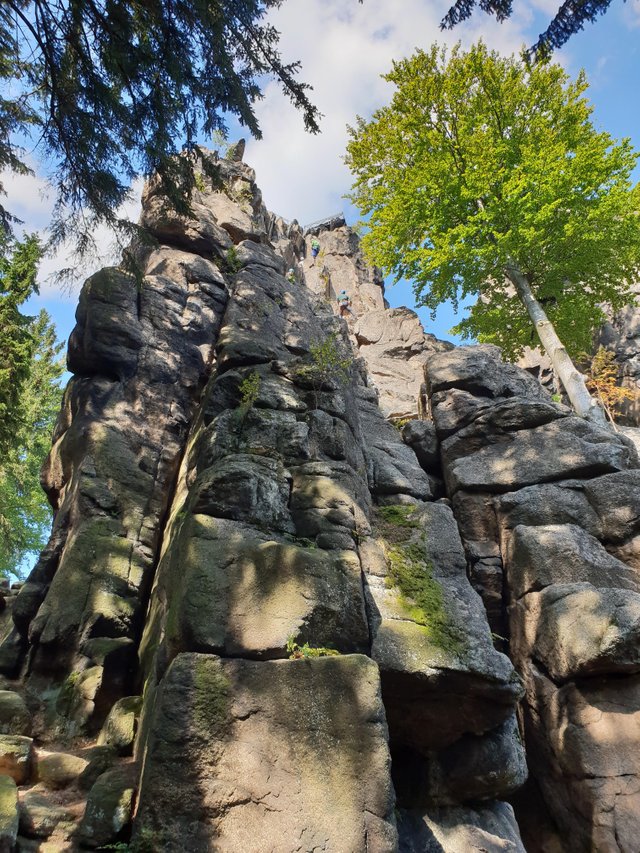 I prefered to use the stairs :o)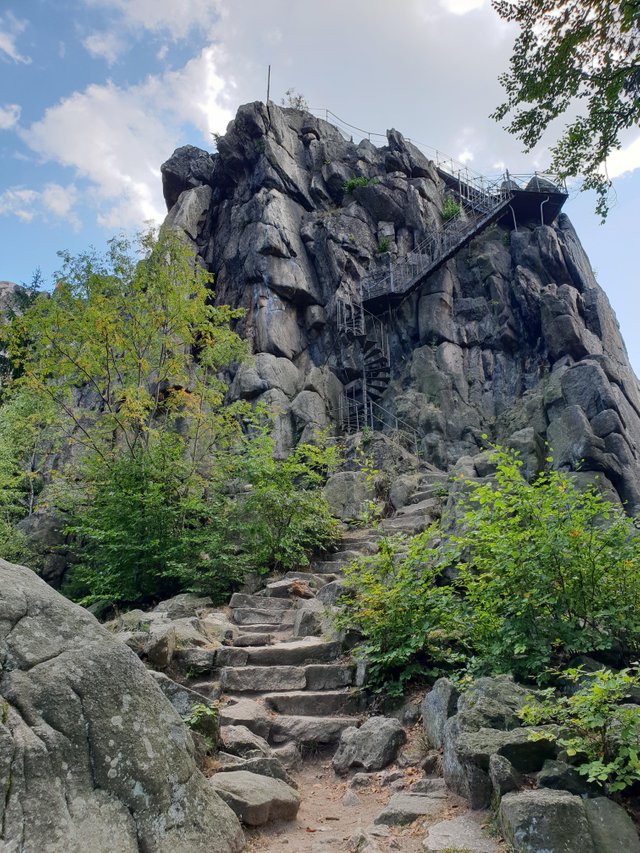 Once on top, I kept my distance from the railings - I might not have acrophobia and of course the railings are solid but maybe...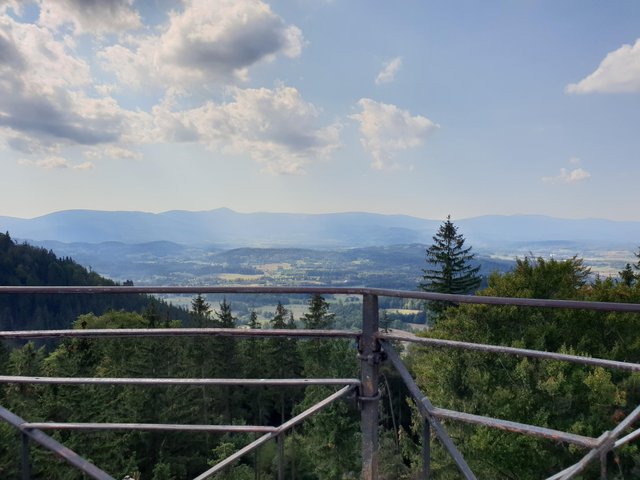 View south towards Sudetes with side of Krzyżna on the left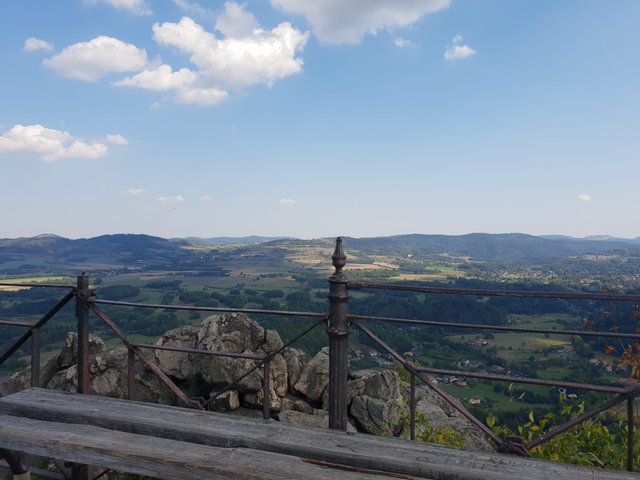 The opposite view with distinctive shape of Połom on the left
I almost forgot: mandatory picture of a mushroom - it was just growing there, right on the side of the trail...