Stopping Over in the Sultanate of Brunei Darussalam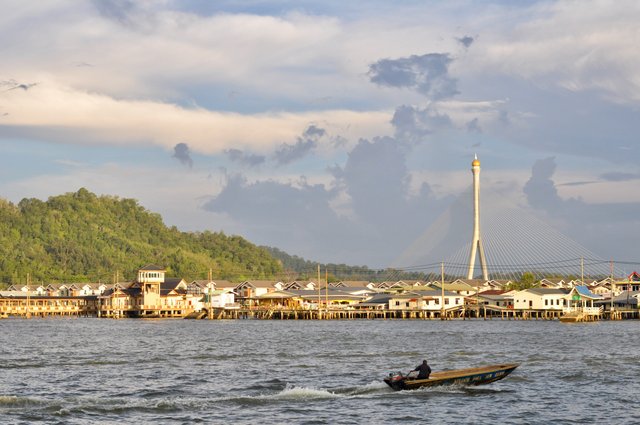 On my tour around Borneo, I was to come across the Sultanate of Brunei, one of the world's smaller countries and a Sultanate. It's known for its strict Sharia law, proclaiming death penalty for the possession of drugs or for being gay, although no executions have occurred after its indepencence, 1984.
Wealth for everybody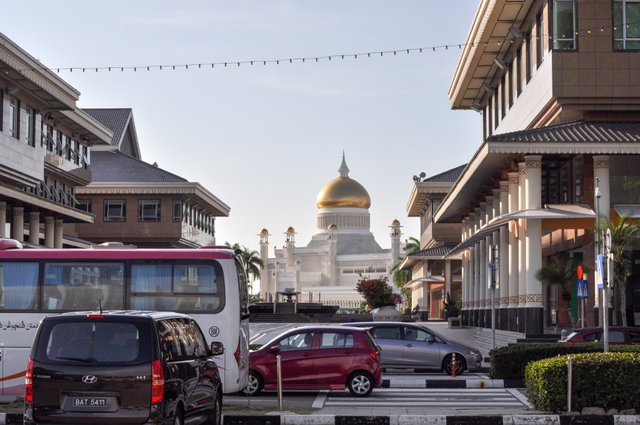 Thanks to oil (and gas), Brunei incredibly wealthy. Basically, Brunei's economy relies upon the black gold which makes the Sultan one of the world's wealthiest persons and adds some profound benefits for its citizens: Free education and health care, no income tax, a house for everyone, lots of subsidies. The city of Bandar Seri Begawan is a showcase of Brunei's wealth, featuring gigantic and beautiful mosques, a free theme park, and the Sultan's Palace, which happens to be the biggest individual residence in the world. Motorcycles are rarely spotted, if so, it's rather big Harley Davidsons rather than the 100- or 150-cc bikes usually seen around Asia. Roads are perfectly sealed and most people have their own car, while there is no public transport — fuel prices are well below 40 cents (USD) per litre, anyway.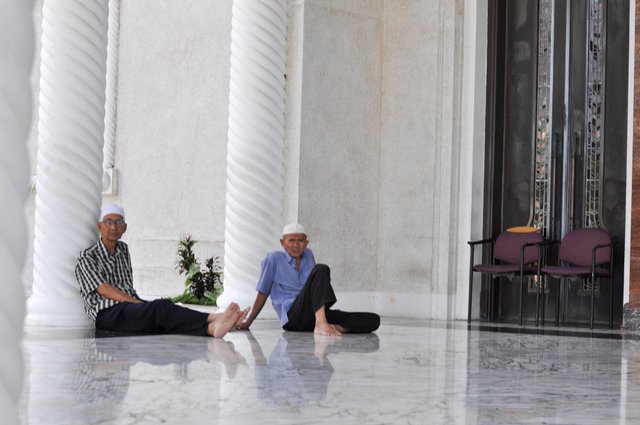 Brunei's people are super friendly. As a foreigner, I got waved inside mosques or smiled at when walking through the 'water village', another of Brunei's sights. "Where are you from? … Are you Muslim?", two boys were asking me, being curious. Of course, the way Brunei works is closely intertwined with its religion, and in state schools, there's even a subject on Islam and Nationhood Education.
Opening Up to the West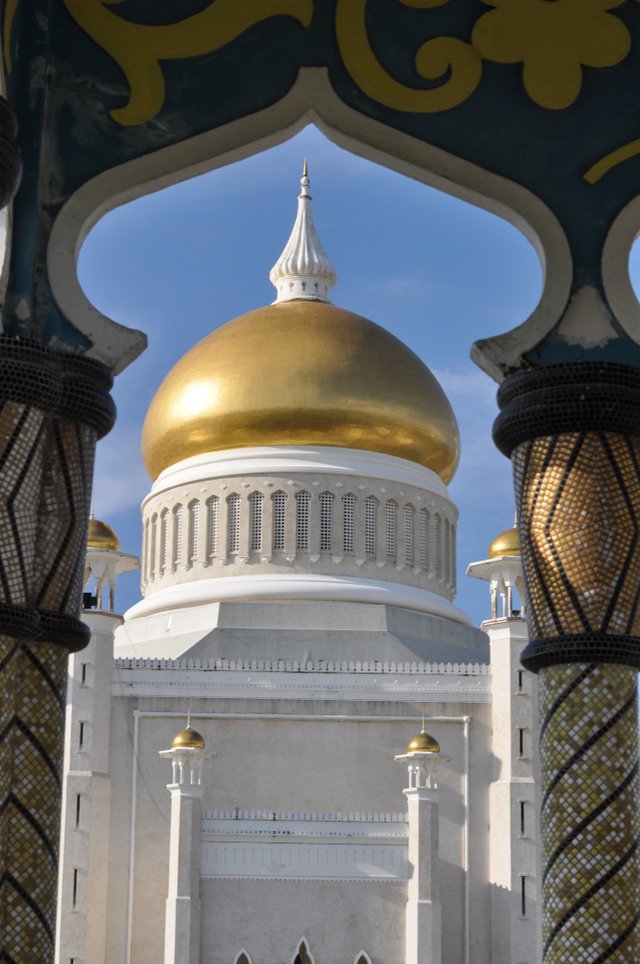 I stayed with a New-Zealand expat who was teaching English at school. What his job is, mostly? "To be white", he was laughing. In education, Brunei is implementing a Western education system, running Cambridge examination at schools, where native English speakers are most welcome, of course.
Brunei seems to be in a bit of a balancing act between wanting to open up to the West and at the same time wanting to preserve its own cultural heritage, the faith into the Sultan and the religious piety of its people.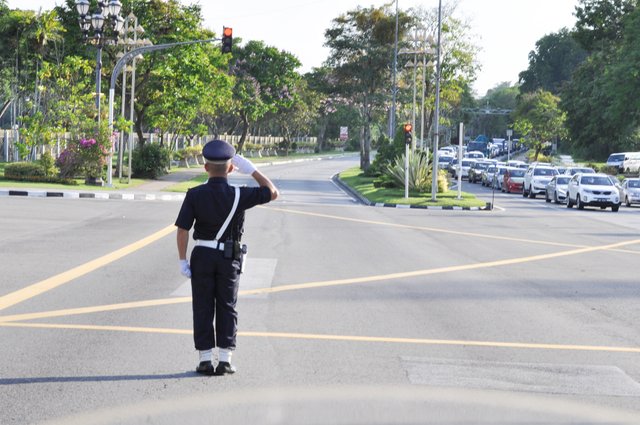 Bandar's Night Life
... there is none -- period. As long as one abides by the rather strict moral code, a life in Brunei is very pleasant, and maybe a little boring. Even in the capital, there literally is no night life and the streets are empty after 8 p.m. There seems to be one hack for music and social entertainment, wich is to get married: a wedding is the only occasion where public music and merry socializing is accepted.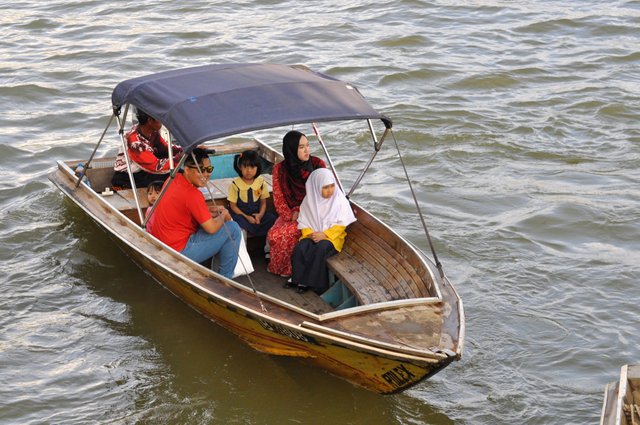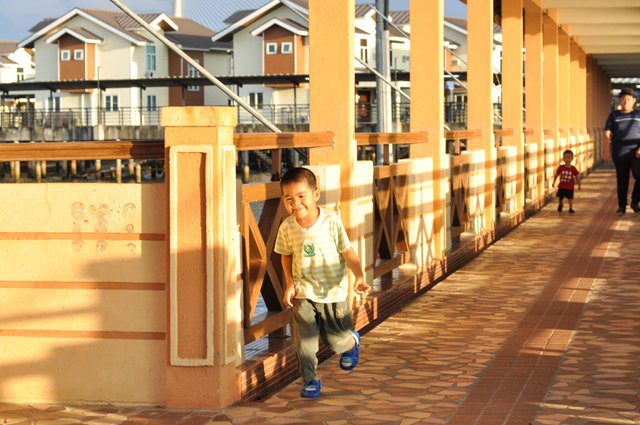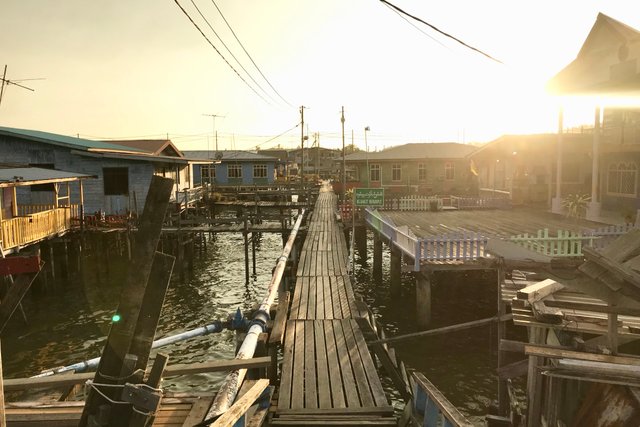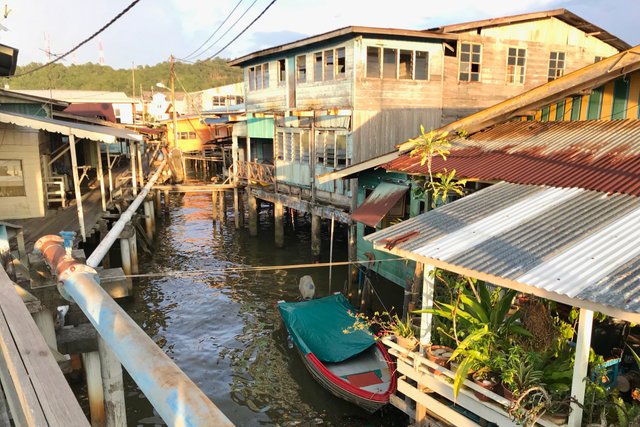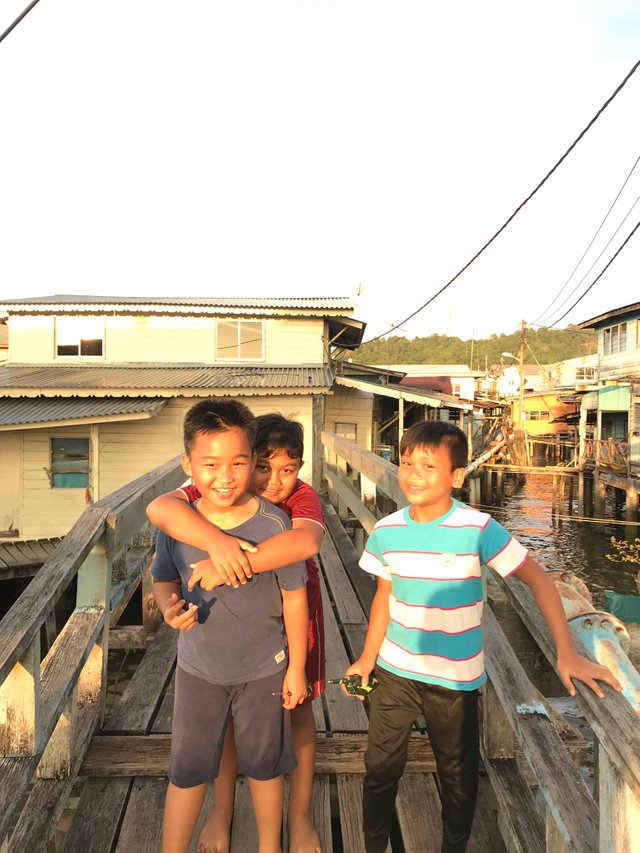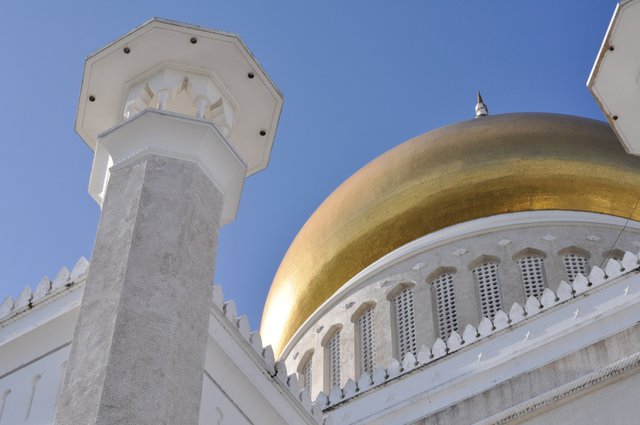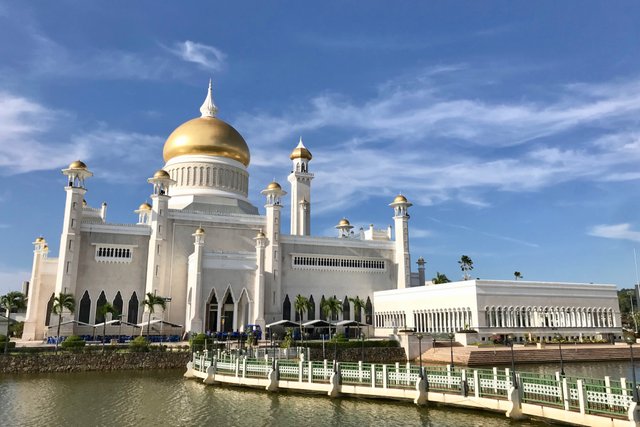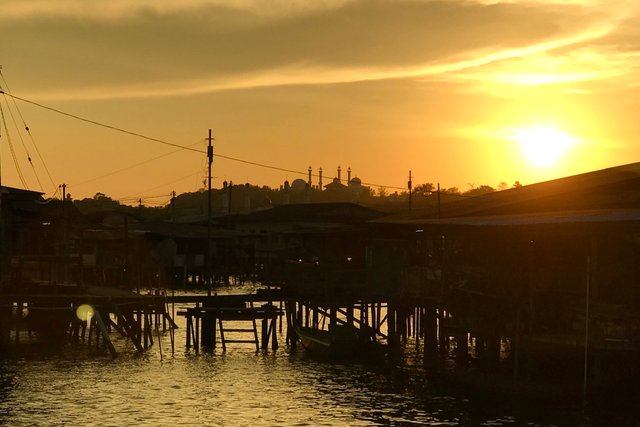 Brunei is pretty small -- in fact, it is crossed within less than two hours. After a few pleasant days with my host in Bandar and a short visit to the beach, I went back on the road and back into Malaysia.