@haileyscomet and I set out to hike the less popular Explorer Falls in Washington state because it was only 20 miles from our campground. Despite being so close, our maps showed the direct route would require access to private roads, so we took the long way around and it took an hour just to go 20 miles thanks to 30 MPH speed limits and winding roads. But the drive was beautiful and well worth it, so I am glad the map took us that way.
When we were about 7.5 miles away from the destination according to our GPS, we got to a big yellow gate that had FALLS spray painted on it. Confused because we had 7.5 miles left on our phone maps, we parked and luckily still had service and looked up the hike online again. I didn't really do much research before this one as it was only a 2.4 mile total hike, compared to our previous one the day before of 4.8 miles, though I should have looking back.
So I read over the directions again and then got to the hiker logs and the last person to go, 4 days prior, said they could not find the falls and I was instantly nervous. So I poorly recited some of the instructions to Hailey, and we tried to find it. We first went down a path that we thought was it but it wound up being a dead end, so we went back and read over them again, this time Hailey read for herself and we felt more confident and pressed on. But that only lasted about 5 or so minutes as we went back to where we got lost to make sure we didnt't miss it in that area and again concluded we should press on yet again LOL!
We then went back to where we turned around and walked for a while and met a fork in the road, that we though was our first marker, but now looking back we have no idea if that was the right way or not. And if you can't already, we didn't make it to the falls and doubt won. We hiked around for anther 45 minutes and still nothing, we actually think we finally turned around just before the falls, but we will never know! We just were in shock and constantly disbelief that we went to find our favorite main attraction and failed! Bummer...
Though we did salvage the day by smoking a nice cannabis joint for the walk back and finding a beautiful spot on the river to make love. It ended up being a quite magical day despite the epic waterfall fail! Now we wait till Monday for our next adventure, though I am recovering from a nasty fall and not sure if I can hike by then or not, but we shall see! Stay tuned!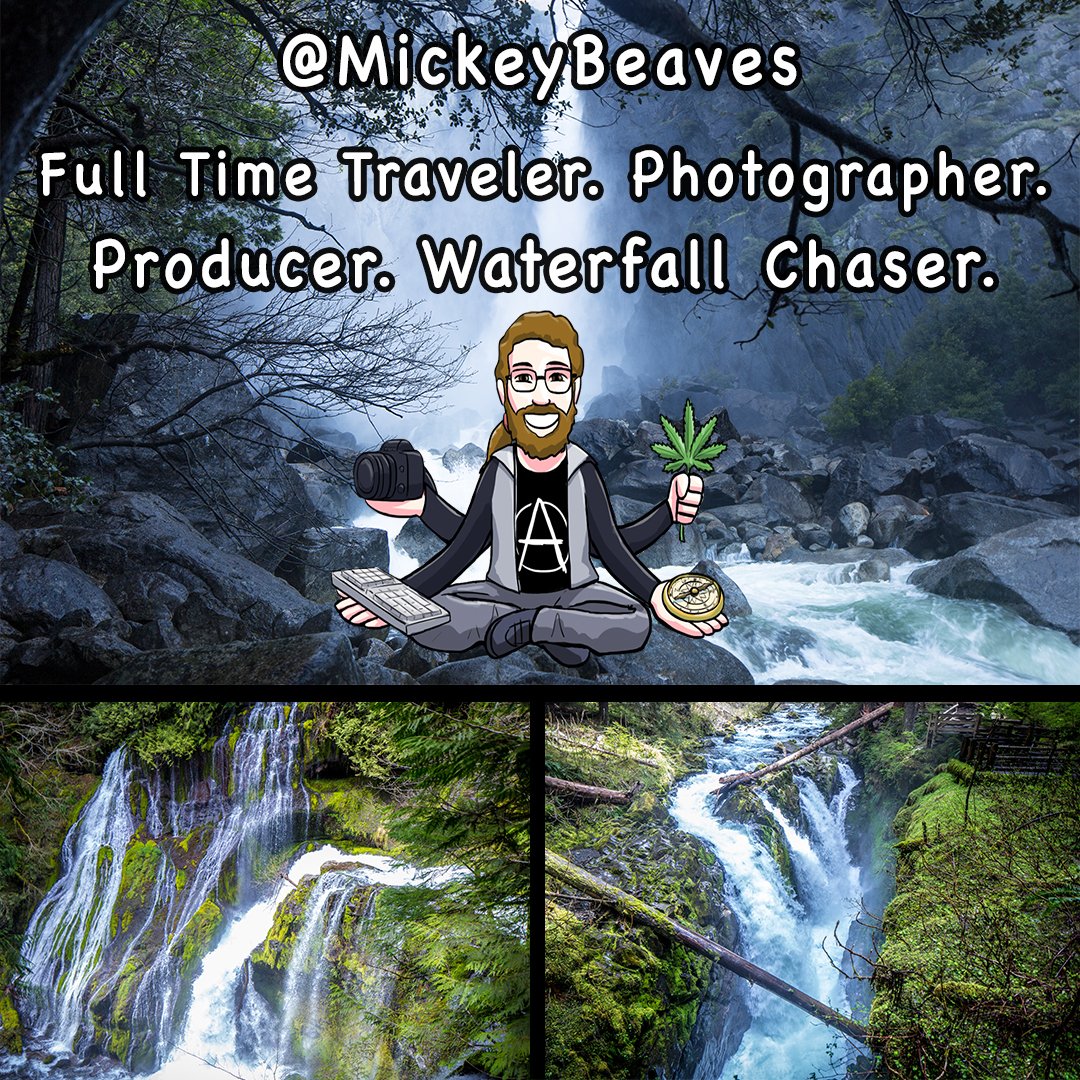 Please give me a follow here on Steemit, check out my travel website and join my doTERRA essential oils team!