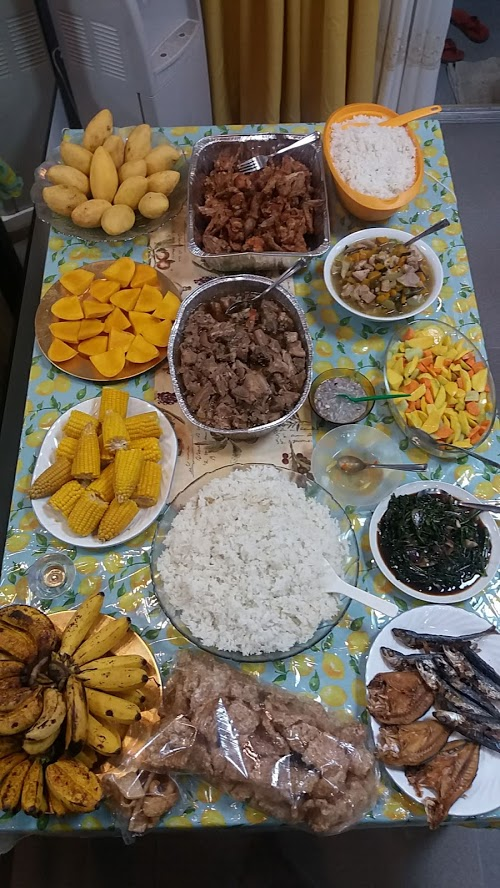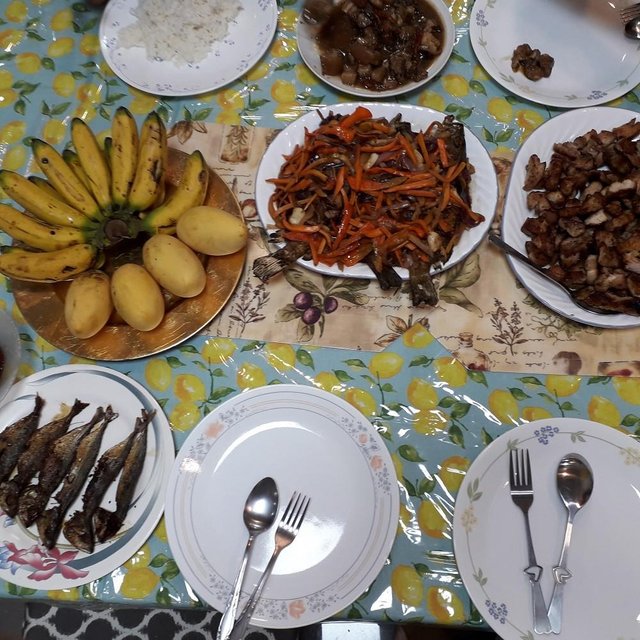 Hello Dear Steemians!
I spent my holiday in the Philippines and just over a week ago I came back to Europe and I immediately miss the food I ate while there. I´d just would like to share some food I requested during my vacay in the Philippines. My niece in Cebu City prepared the food you are seeing in this post.
Before I left for my vacay, I requested my family and relatives to prepare the following food when I arrive. Most typically what I wanted are the dried fish called tuyo, daeng and dilis and a braised vegetable leaves called ginisang kangkong. These are typical food eaten by the masses or they say eaten by poverty-stricken Filipino families because they are sold everywhere and are cheap. They are very good especially when eaten with your bare hands. The fresh market has them , fried in oil and that´s about it, I eat these with fried rice and my meal is perfect... The pan dripping plays an important role because we love to have them top our rice. I can even eat the rice with just the pan drippings. We Filipinos sometimes eat these food for breakfast... I ate them at breakfast too way back when I was younger... most especially the pan dripping of the fried tuyo topping my rice was very delicious.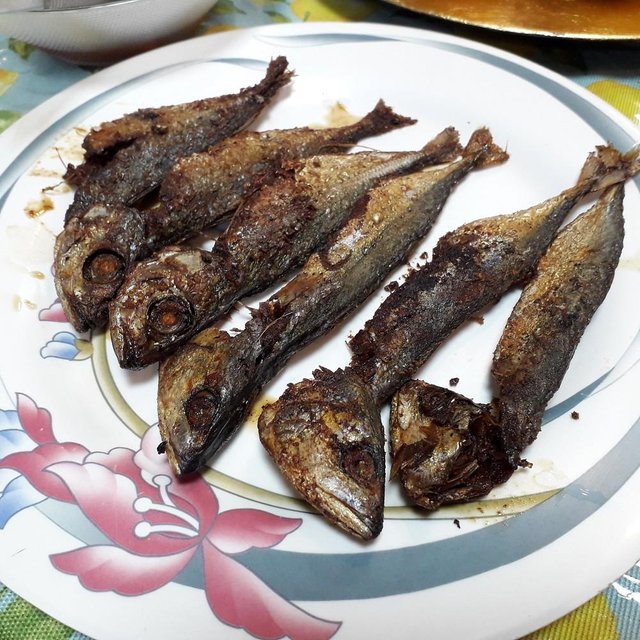 These are fried
galunggong
and very good when deep fried and eaten freshly. I do not normally eat sea foods but there are exemptions such as these fishes.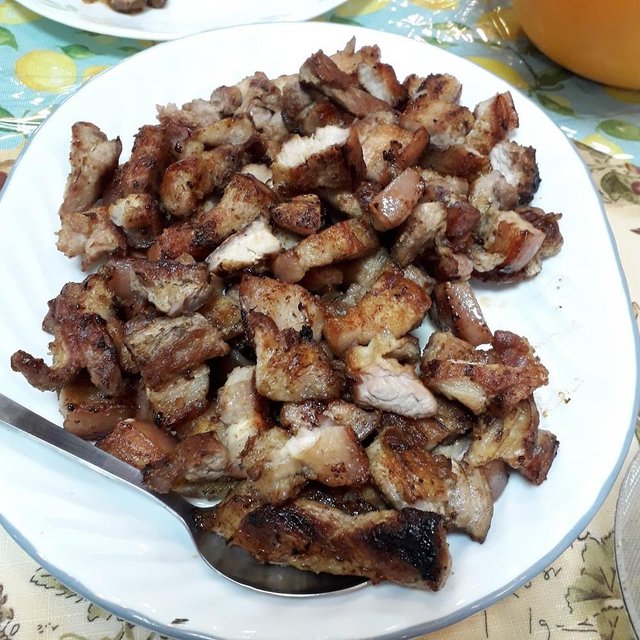 Lechion Kawali is also special and is prepared easily.The best part to use is pork belly because of its skin which can be fried very crispy.
There is also the escabeche, sweet and sour fried fish that is garnished or topped with braised veggies particularly garlic, bell pepper or long chili as well as ginger cut in julienne stripes.
Last is the Humba that is being cooked with soy sauce, garlic and many other condiments. I prepare it sweet and sour and that is with vinegar and sugar, garlic of course play an important role.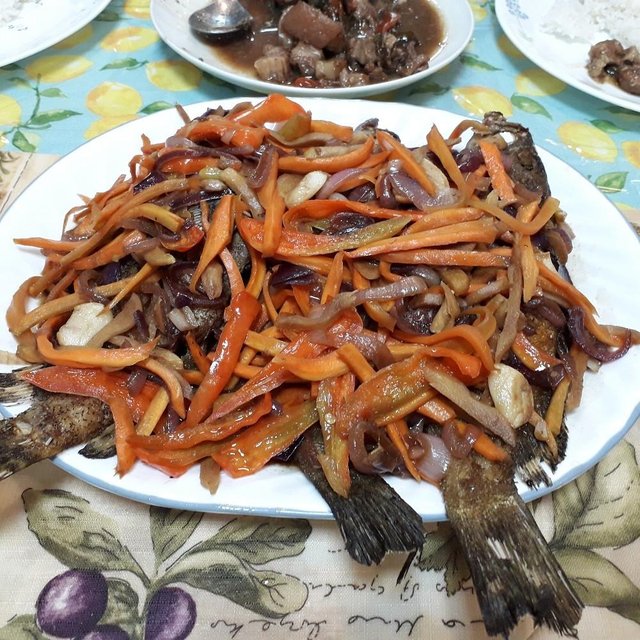 Been living in Europe for the last 36 years and whenever I visit the Philippines, these are the food I would love to eat. The dried fish are no longer the food for the poverty-stricken family , they are every man´s food whatever status one has in the society.
Have a good start of the week and enjoy each day of your life! Simply be happy!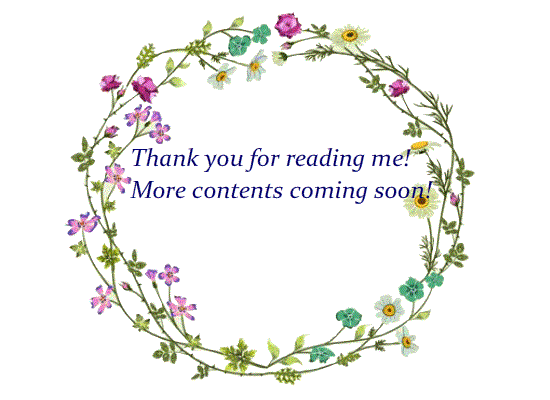 Banner by @gremayo