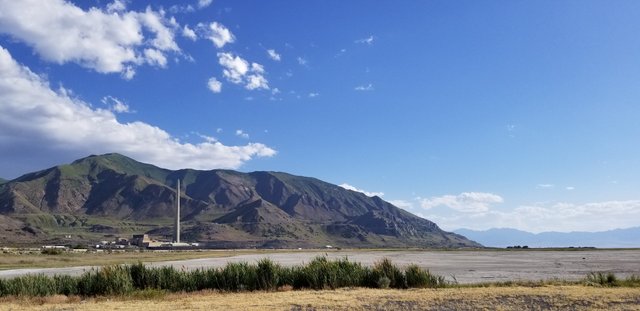 Salt Lake City, Utah
We drove fast through 70 miles of unrelenting flat lands, the mountains ringing far in the distance. Giant billboards edged the highway reminding us that drowsy drivers cause crashes. The land along the road is white and dusty looking, with tire tracks streaking the ground, tracing donuts in the vast salt plains.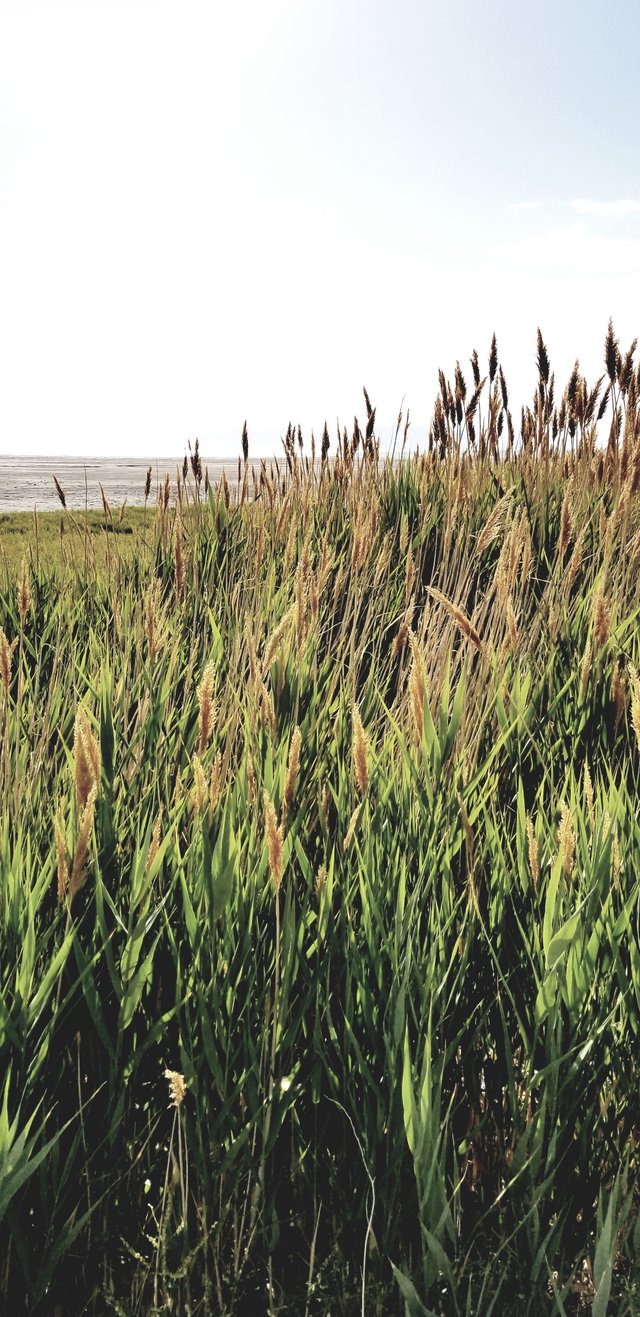 We get out near a huge yellow gift shop and begin walking toward the water's edge. Rushes grow along the bank and trick me into thinking the water is nearby. Looking past them, instead of lapping water I see more sand. Well, at first it looks like sand, but I quickly realize it is more salt than sand in the bottom of the dry lake bed.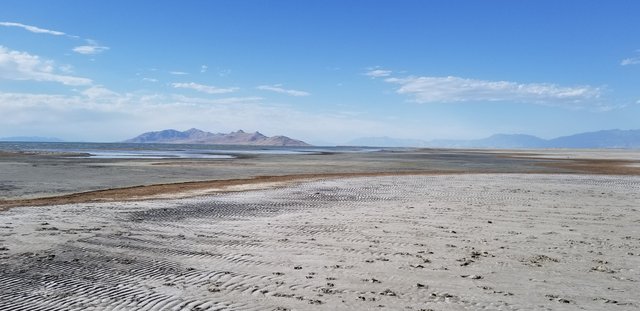 We set out to reach the water's edge far across the plain. The ground is oddly rippled and had a spongy texture under my feet. To the side I notice a darker spot, a hole in the ground and decide to check it out. The hole is about 1 foot wide and maybe 6 inches deep. I peer inside and see water moving gently at the bottom. Somehow, the lake is directly under my feet yet the salt/sand mixture still supports my weight.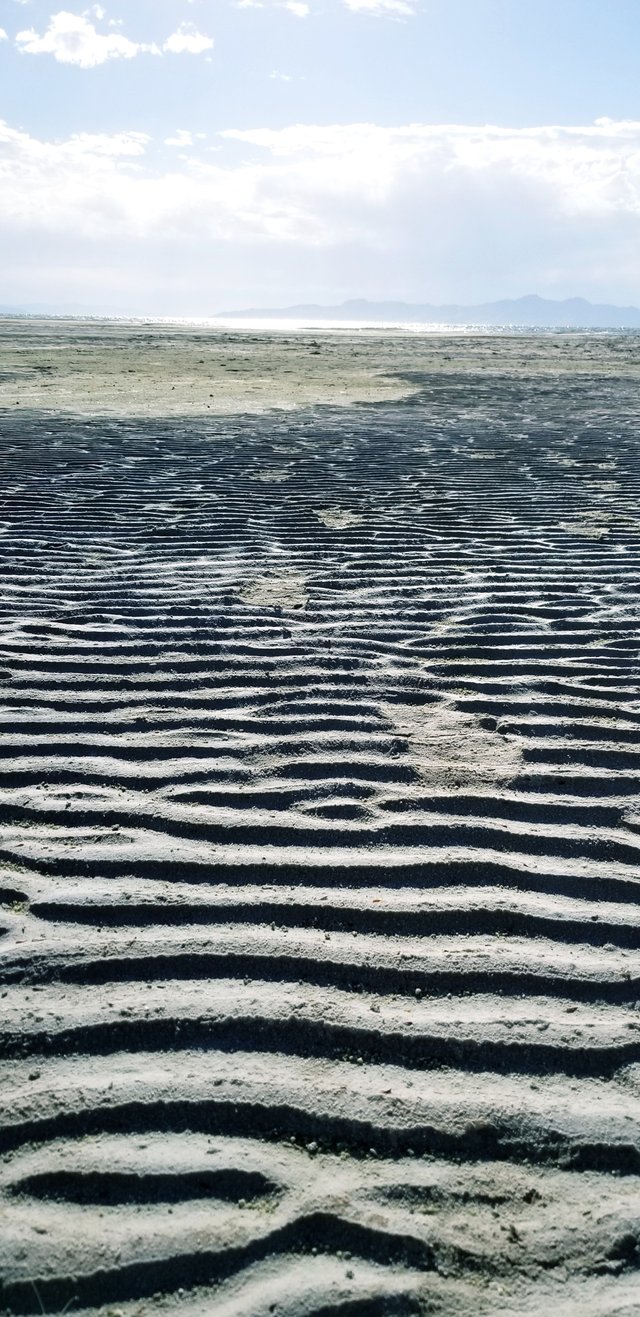 We continue walking across the seemingly endless lake bed. The water, like the mountains we've been driving through, doesn't seem to be getting any closer. However, the ground is becoming more rippled, like water frozen in motion. The peaks are stiff yet still look as if they are could fall at any moment.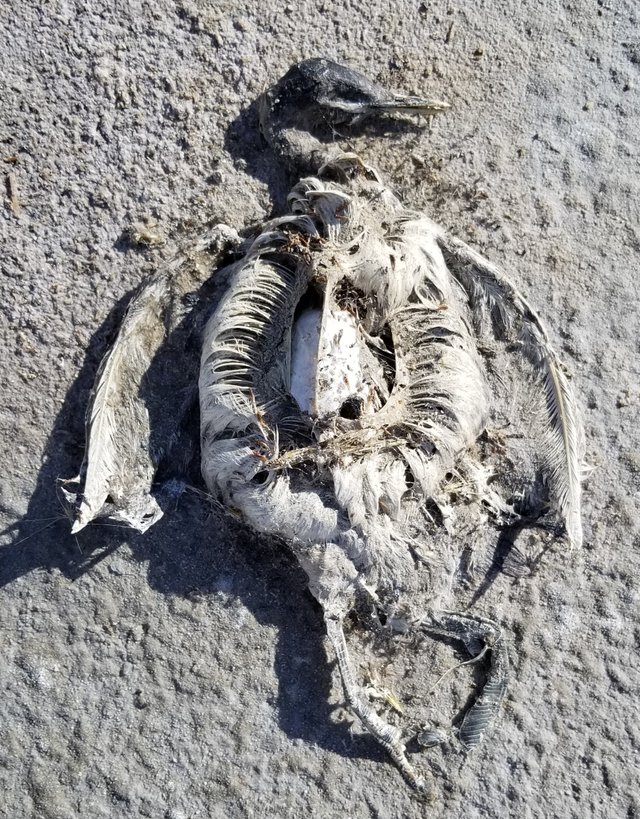 The closer we get to the water the more skeletons I see. Most of them look like bits of bone and feather, maybe scales. Some of the remains could be plant remnants, it's very hard to tell. After the tenth bird corpse, I realize there are no birds flying near this lake. I take a moment and scan the sky. Nothing. Whether it is the bird bodies littering the lake bed or simple intuition, the birds all know this is not a safe place for them.
We finally make it to the water's edge. The flies are so thick on the ground it looks as if the sand itself is crawling. (I have a video for you, but I haven't yet figured out how to post a video here on steemit.) I take off my sandals and wade in. The water feels normal on my toes, and I breathe a sigh of relief that the salt didn't immediately dissolve my feet.
Thanks for reading, and check in with me next time to learn about a magical energy vortex in Oklahoma!