While most of the US was experiencing record low temperatures, the island of Hispaniola stayed at a steady 82° Fahrenheit with plenty of sunshine. Join us for a week of fun, sun, and service in the beautiful Caribbean as we explore the all-inclusive resort Vista Sol in the Republica Dominicana. You'll learn tips along the way on how to make the most of your vacation!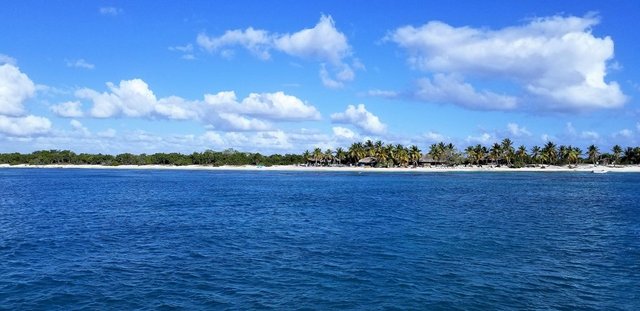 Vista Sol - An Inclusive Resort
One unique feature of the Caribbean is that there are inclusive resorts everywhere. This means that when you book your trip through a travel agent, everything is included in the price of the package. Your airfare is included, as well as transfers from the airport to your resort. Once you arrive at the resort, your beverages and food are all included as well. This includes alcohol - and top shelf liquor depending on the resort and package you've booked. Most resorts offer free access to non-motorized watersports. This means you can borrow kayaks, wind surfing equipment, and other water toys to play with. Some resorts, including Vista Sol offer free SCUBA diving lessons!
Tip #1 - Book an Inclusive Package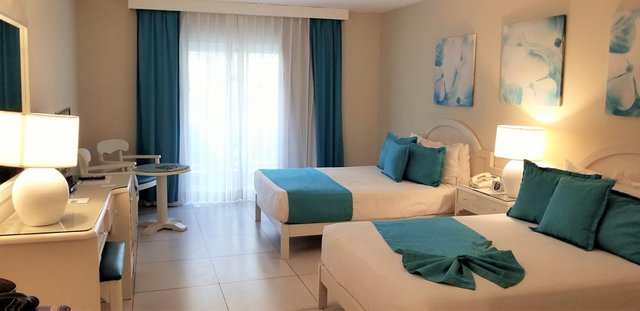 Upon arrival at Vista Sol you will be greeted warmly and directed to your room. While it's not mandatory to tip, it is customary. A dollar or two will ensure that you get prompt service, while a five dollar bill toward the beginning of your stay will ensure that you get spectacular service for the duration of your vacation.
The room was clean and tidy when we arrived, with a fresh breeze coming in from the ocean. While we booked a 'garden view' room, we actually had a bit of an 'ocean view' worth admiring!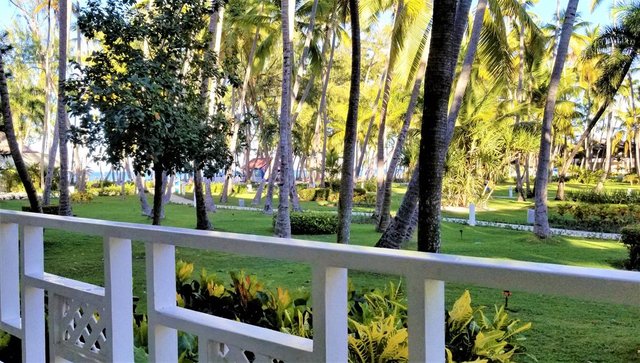 Room service here did an excellent job of waiting until we had left for the day to come in a tidy up. We never felt pressured to hurry due to someone banging on the door while we were still laying in bed. Also, we found a complimentary bottle of Dominican Rhon (Rum) every time we left a $5 on the bed.
Tip #2 - Tip Room Service Well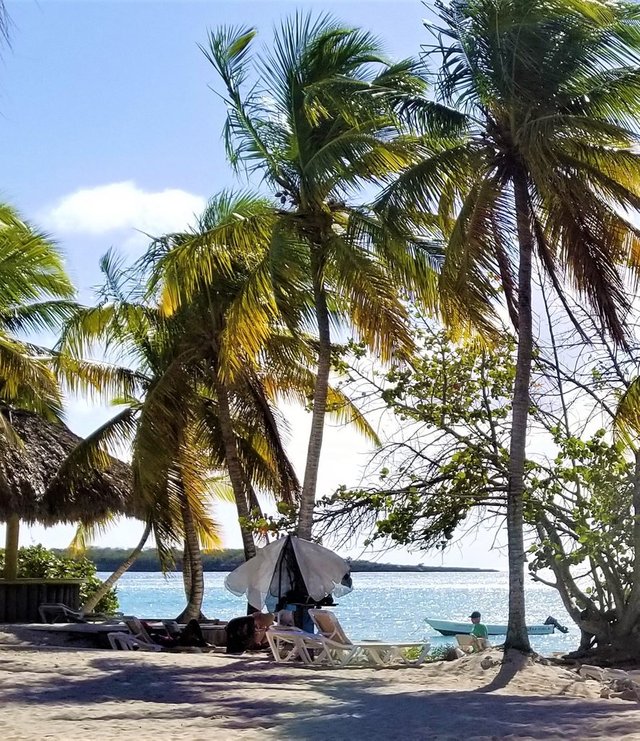 There are many things to do while at the resort, including laying on the beach, eating food, and drinking hand-mixed cocktails, but sometimes, you just want to explore the countryside a bit. Fortunately, because we booked through a travel agency we were able to go on excursions almost every day. Excursions can get quite expensive if you buy them while at the resort. We were able to go horseback riding, SCUBA diving, shopping (twice!), have lunch on Catalina Island, and visit a cenote because we had booked through a travel agency.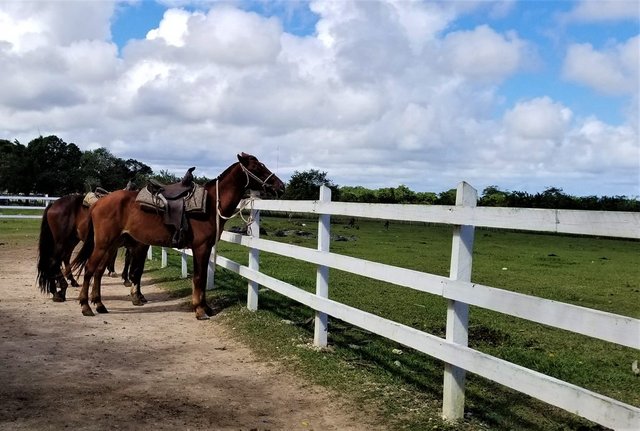 Our horseback tour was a small group, only 4 people, and it lasted approximately 2 hours. We had 2 guides and they took us down back country trails, through an authentic Dominican town, to a coffee and spice shop, then finally to a lovely secluded beach where we got to splash around in the ocean for a while.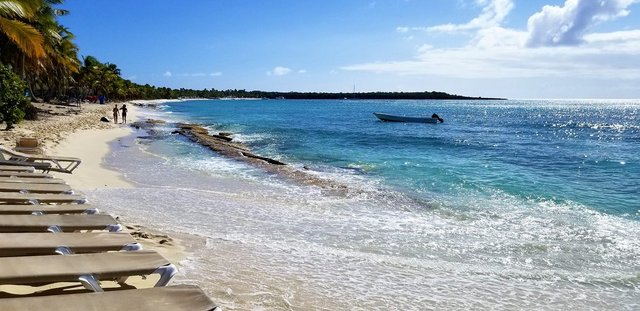 While on an excursion, your every need will be taken care of. Tourism is the main source of income for the Dominican people, so they make a point to treat you well. When we signed up for our SCUBA trip, we had no idea it would come with a freshly prepared buffet lunch on an island and complimentary drinks! There was time for lounging on the beach as well!
Tip #3 - Use a Travel Agent!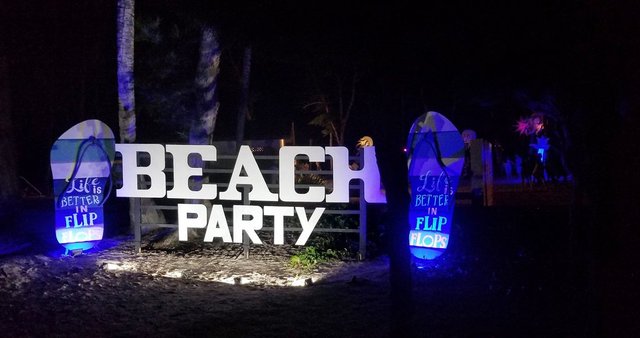 While it may seem like beach life is all about sunshine and sand, there's plenty to do at Vista Sol after the sun goes down. The resort has a special team called animacion who makes sure that everyone has a great time. The animacion staff sets up events like the Beach Party above, or the Foam Party. In addition, they have a stage with nightly entertainment and the chance to win prizes!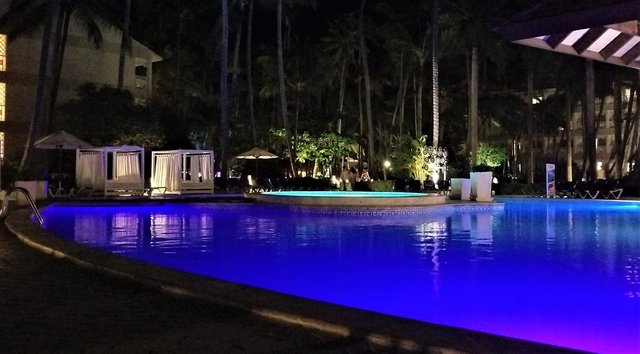 At night, the resort has well-lit swimming pools which create lovely spots to sit and chat, or you could head to the Discoteque which is open until 2:30 AM every night for more lively entertainment. There's no need to worry about being out and about late at night; the resort only allows guests to be on the premises and has staff available at all times to ensure your safety.
Tip #4 - Check the Animacion Calendar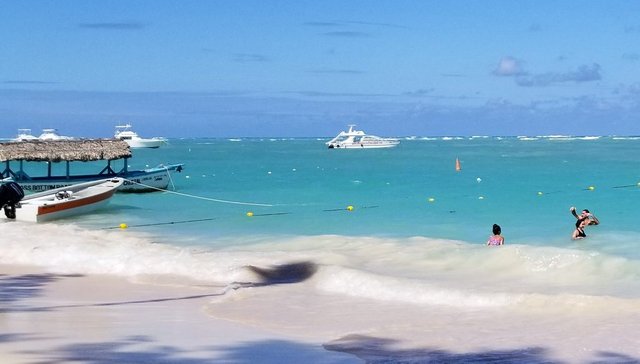 The beach is the heart of any Caribbean vacation, and the beach at Vista Sol is quite lovely! The resort is small, so the beach front is also small, but the sand is soft, the water is warm, and the sun is always shining! Some places in the Dominican Republic have very rocky beaches, but no rocks are to be found here. The ground slopes away gently from the shore so you don't have to worry about going to deep too fast.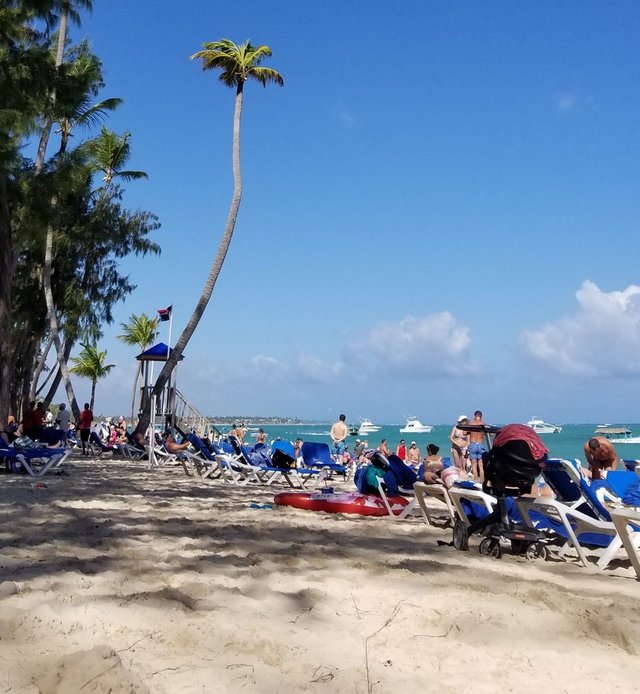 It's such a nice beach that everyone wants a piece of it. While beach chairs are plentiful, they can be a bit hard to come by if you show up in the afternoon. The best sunshine is right after breakfast, so you might as well grab a spot on the beach early and enjoy those morning rays. Vista Sol also does a great job at making sure that the beach vendors are never too pushy. While they will approach you and ask if you'd like to see their wares, a simple no gracias will send them on their way.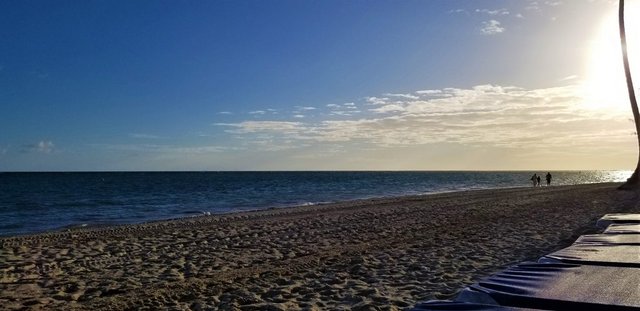 As the sun lowers, most visitors head in for dinner at one of the 5 restaurants on the resort. If you've made your reservation for a bit later in the day, you can enjoy some prime time on a mostly deserted beach. The wind will be kicking up a bit at this time of day though, so you might want to bring a light jacket.
Tip #5 - Get to the Beach Early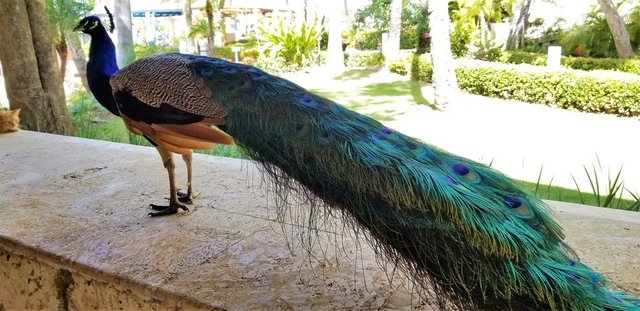 The most important part of any beach vacation is to have a good time. Vista Sol was a refreshing place to spend a week and recharge. To make the most of it, follow these simple tips:
Tip #1 - Book an Inclusive Package
Tip #2 - Tip Room Service Well
Tip #3 - Use a Travel Agent
Tip #4 - Check the Animacion Calendar
Tip #5 - Get to the Beach Early
Thanks for joining us on our beach adventure! Get in touch to book your own Caribbean vacation, or find us at Travel Life Services.
Drop a line in the comments with your favorite travel trip!
Happy Travels!
Jennifer