LANZAROTE Adventures Part 1 (Roof CARAVAN, Carnival & MAN in 20 inch heels)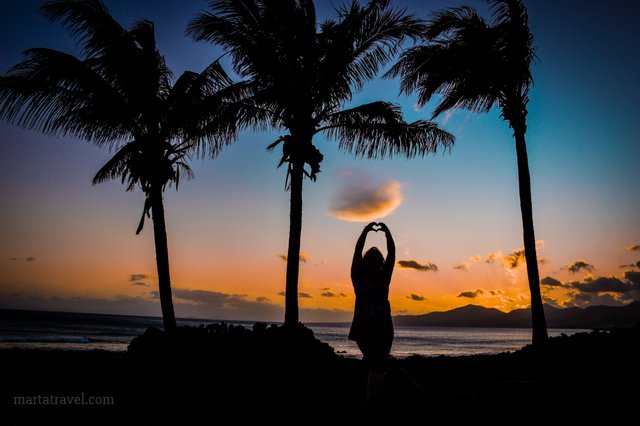 Hello Steemians,
Today I come to you with another adventure travel blog! It's one of my old trips I never shared on here before so I hope you'll enjoy!
Ahhh, the first proper travel venture of mine as an adult. Booking this holiday I had no idea what wonderous experiences were waiting for me. I just knew I wanted to cross an item of my bucket list which was to climb a volcano, and Lanzarote is a land of volcanoes. I also wanted to have a reasonable time spent relaxing at the beach since I really deserved it after a few turbulent months.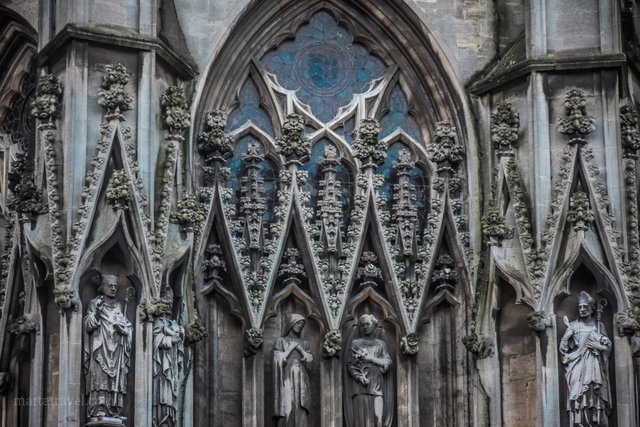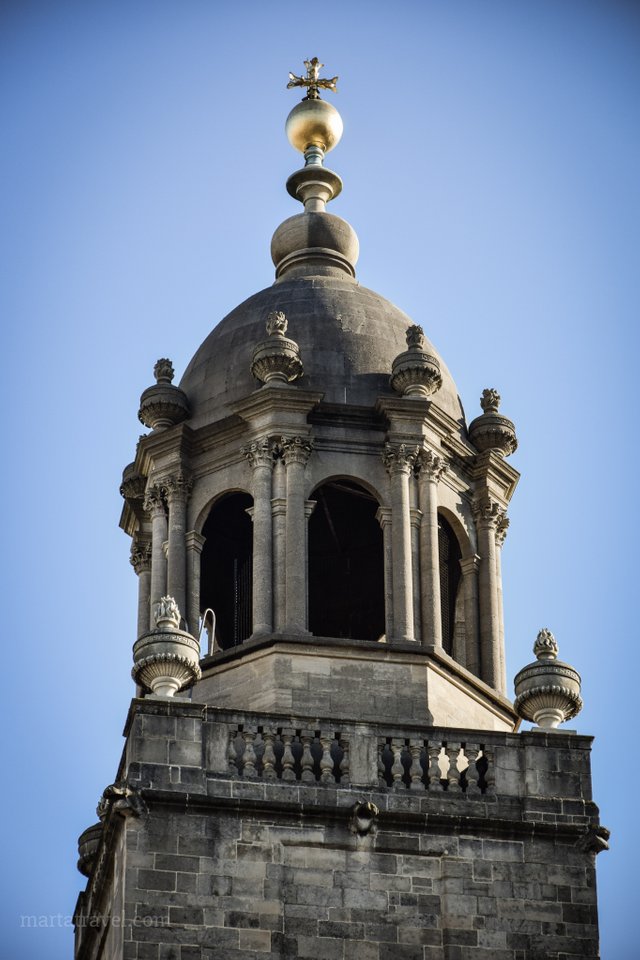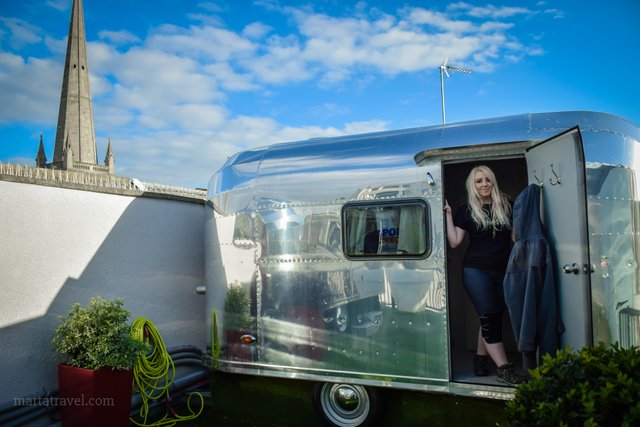 Having had a knee surgery months prior, I only just barely got off crutches and was still very restricted physically. How will I do this? Will the physio do enough? I thought to myself. I just packed my knee brace and painkillers hoping for the best. I needed to get away from my bed, I needed to see new places and most of all I needed to prove to myself that I can still travel despite my physical state.
I started this journey off with a bang. That being staying in a Brooks hotel in Bristol for one night because of an early flight. I booked this as a discount deal so wasn't sure what to expect. Little did I know that this hotel had caravans on the roof of the building! As soon as I saw this sight, I wished I stayed in them instead… but the price was too much for me. So, as I was invited to my room by hotel staff, I just said how amazing it would be to stay in one of those caravans. I sat down on the bed and relaxed for a moment with a cup of coffee…. A few minutes later she came knocking on my door again. She asked me if I want to move over to the roof caravan. I was like ''… Howw? Whaa? YESSS!''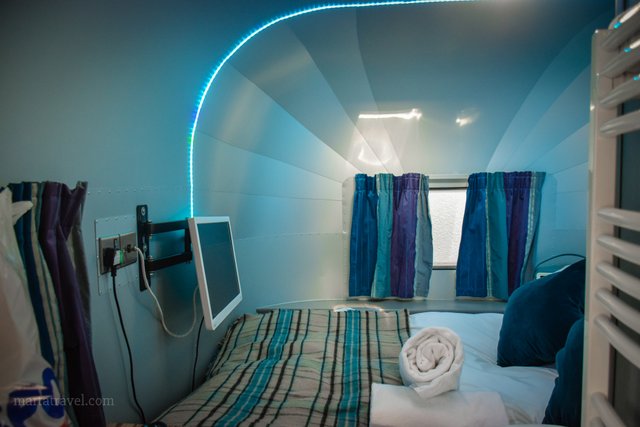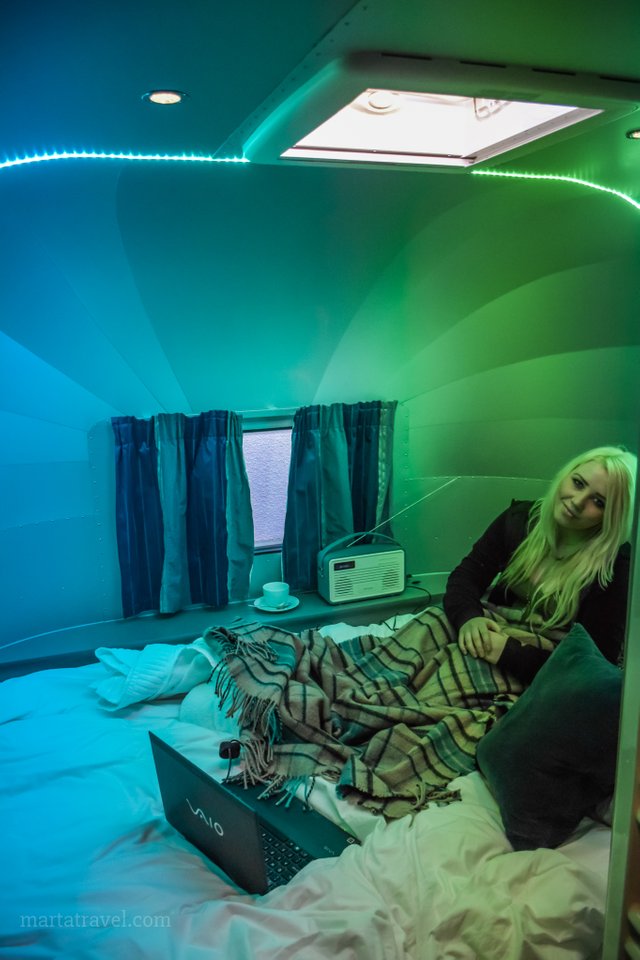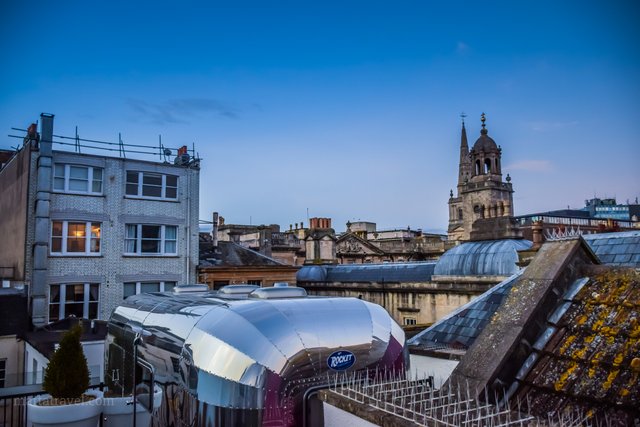 Turns out that the couple that booked one of the caravans wasn't satisfied because the guy was too tall for it and they were looking for a room to swap to. I just took my bags and asked her to lead.
She showed me the tiny, retro caravan with led lights glimmering inside. It was like it cast an enchantment spell on me. The entire roof of the building was lined with fake grass, caravans scattered around and little colourful lamps hanging low above me.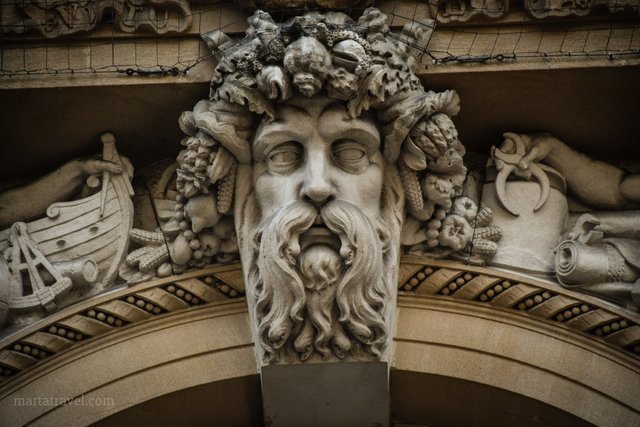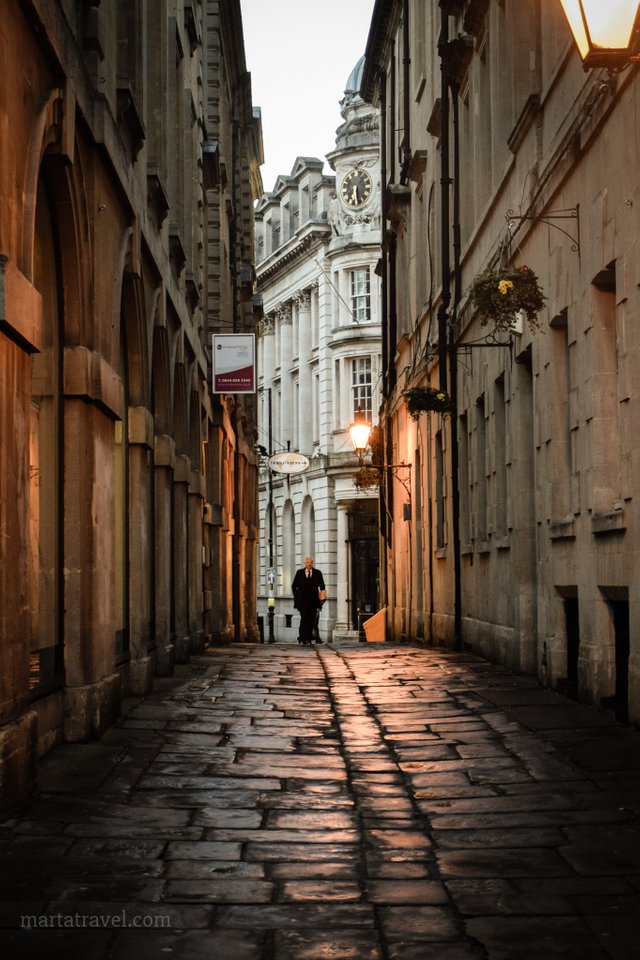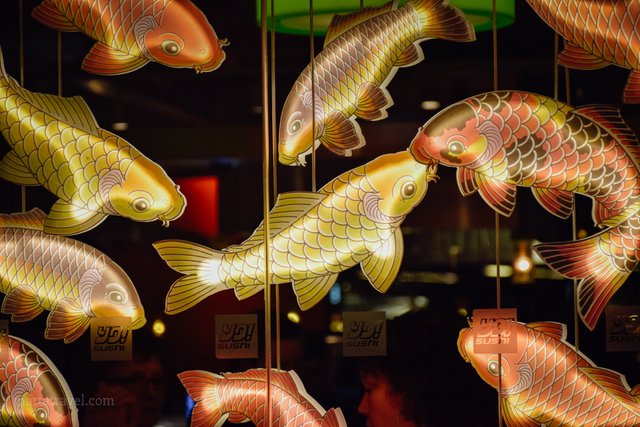 Before I made myself fully comfortable, I decided to walk around the city a little bit. I didn't go far, but it was enough for Bristol to blow me away with it's wonderous architecture and character. I picked up some cheap treats for dinner from the shop. I walked back to the caravan as my knee started giving in and it was getting dark.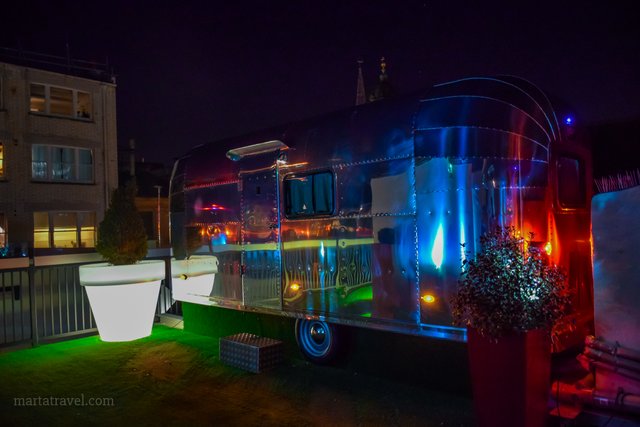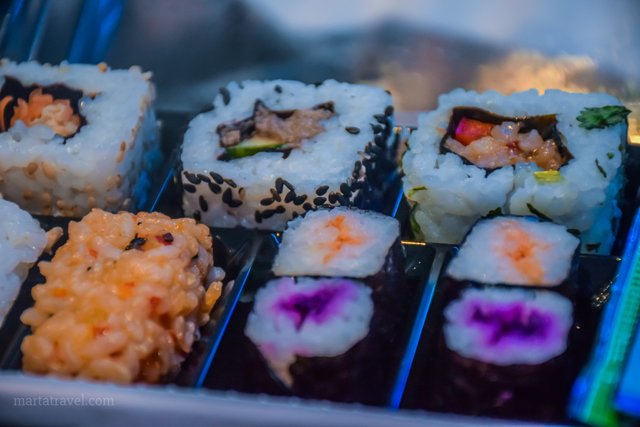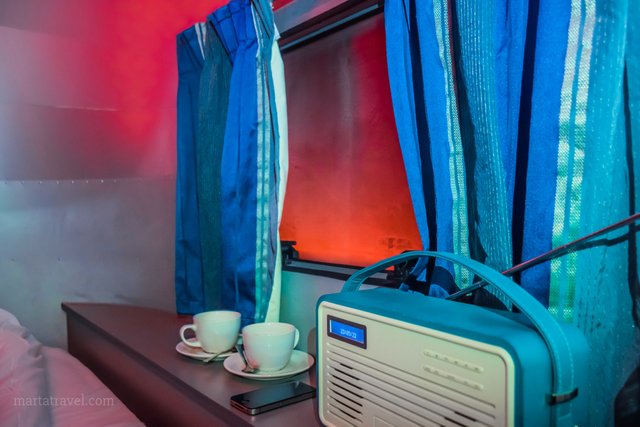 At the caravan I had my dinner which consisted of sushi, biscuits and some crisps. Of course I brewed myself some tea and put on some tv shows enjoying the warmth in the tiny caravan, which was a pure bliss in the cold February weather. I fell asleep to sounds of pigeons outside and distant city commotion. The LED lights inside as well as ones outside, shining red gave me this retro sensation making me feel as if the caravan was secretly a time machine. It's hard to describe how atmospheric the stay at this place was. The only way to understand it fully is to experience it in person, I guess.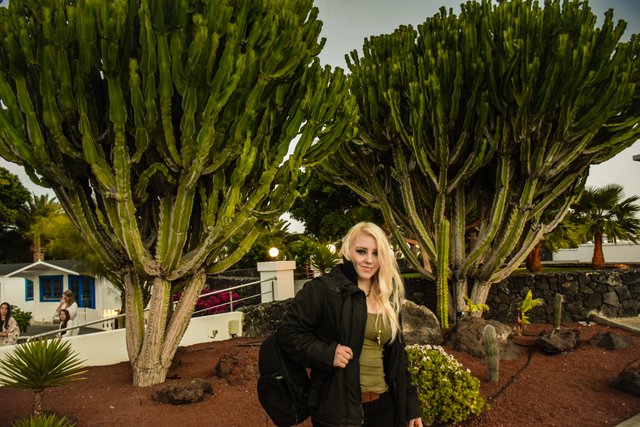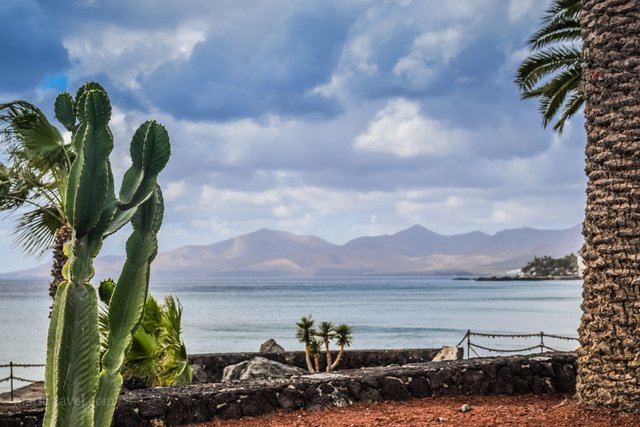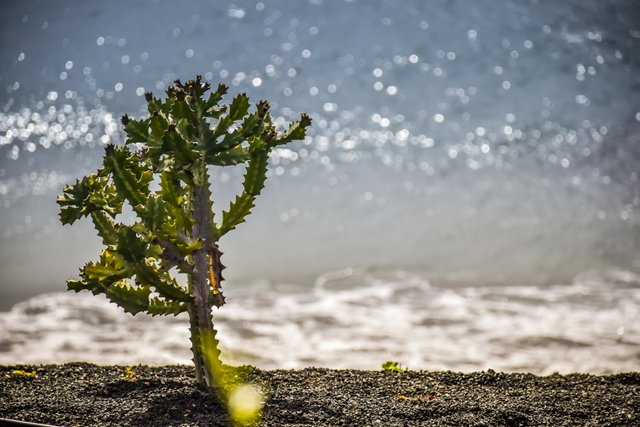 Next day flight was super early, despite the city noises I slept really well. The flight journey was hard, trying to contain my excitement. This was the first journey in so long, also first since my surgery. I would spend days bed bound fantasising of travelling out there to these remote areas where I could just explore without limits.
As soon as we landed, I was hit by instant warm air. I was surrounded by palm trees, red rocks and cactus plants. The coach took me to my hotel where I scored myself a nice all-inclusive deal. Since it was February, the prices were quite low in comparison to warmer months. But the sunshine and weather seemed perfect to me. One thing I noticed though is that – it's really windy. Like REALLY windy. This will be very easily seen once I start sharing photos of myself where it was tough to keep my hair in one place.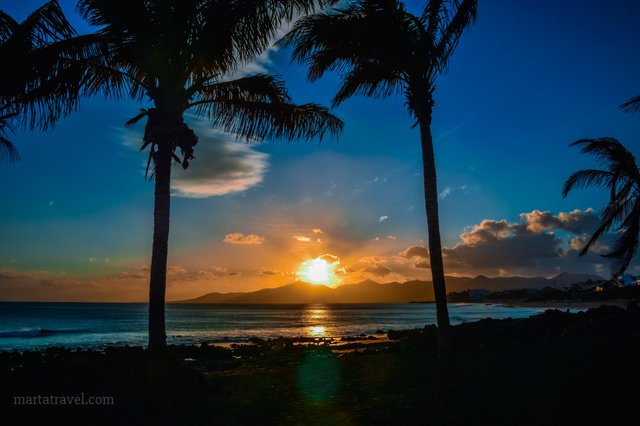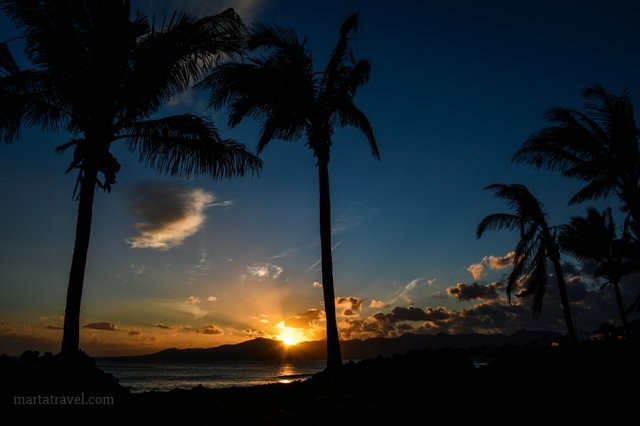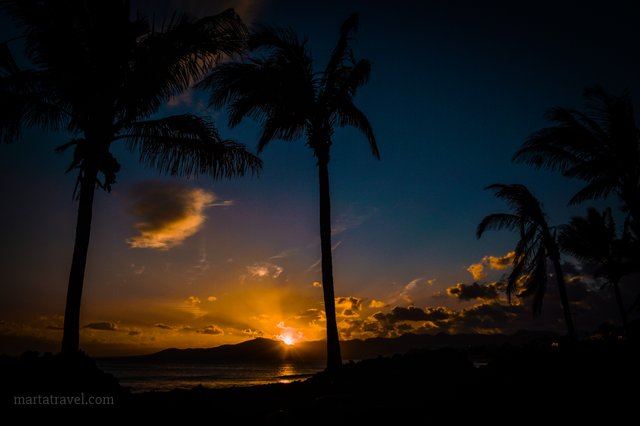 After settling in one of the small apartments I decided to see some of the surrounding area. I headed to the nearby beach which was a short walk away. I worn my knee brace but noticed how much easier it is to walk when you're fired up by the excitement of a new adventure. After walking past various shops and restaurants, I settled at the beach. There I wouldn't believe it was February, even with the wind, the air was warm, the palm trees swinging with the wind and the sun shining bright making the sea glisten. I sat until it started getting darker and the sun began setting in all it's glory, displaying a view which could easily be a painting. I was watching in awe -all the colours deepen and transform, I hope the photos can show some of the beauty I witnessed.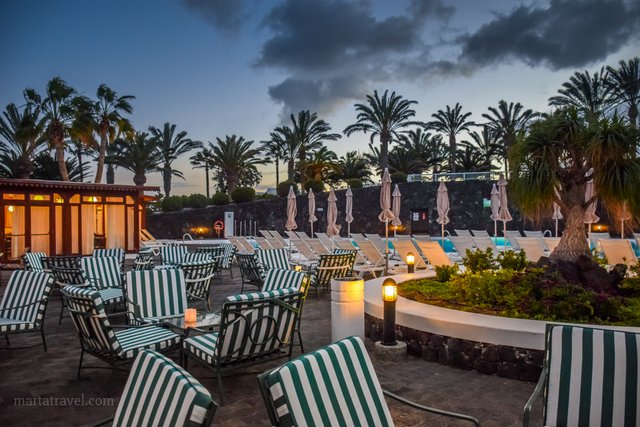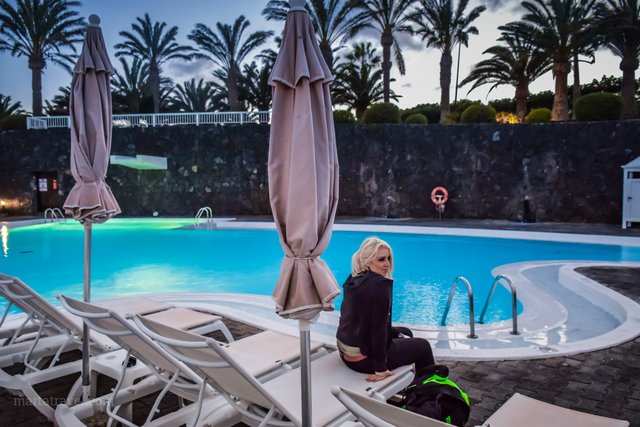 I didn't stay long as I wanted to catch some dinner and head to a Carnival show. I headed back to the wonderful hotel which provided nice selection of pools which I knew I won't use-since the water was too cold for me. But the food… mannn the food. I've never had the inclusive deal experience, and was overwhelmed by the buffet selections. That first day, I ate like a PIG. I am so used to living off a sandwich a day when must be, while travelling. The food that the hotel provided - all salads, dishes, deserts… everything tasted delightful. Though the following days I vowed to eat normally to save my stomach the struggle and pain.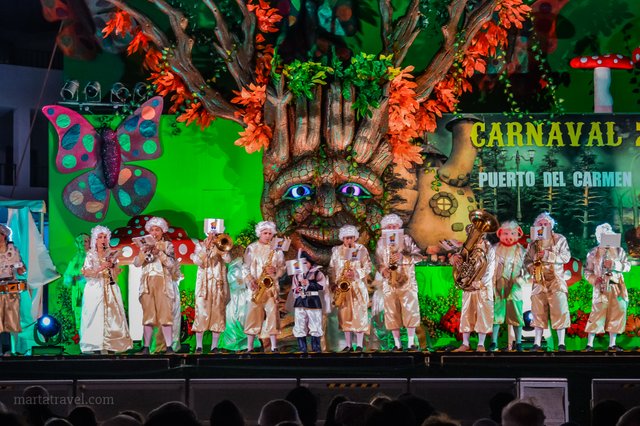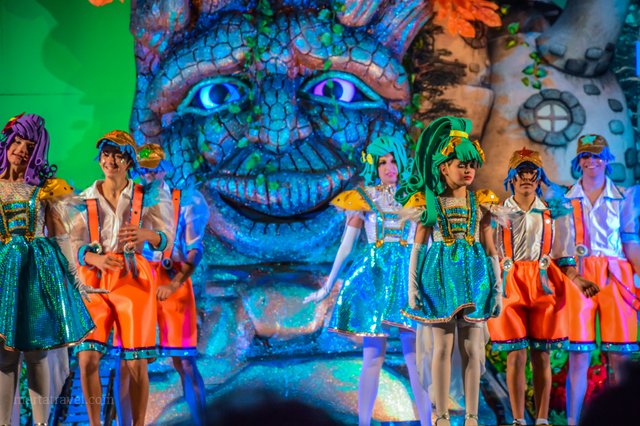 Soon enough, I took a taxi to Puerto del Carmen for the infamous Carnival. As soon as I got there, I knew I was too early or that the carnival isn't really as popular as I thought. From all the chairs set up, many were empty and when the show began, it was kids singing away. It started so innocent, like a pre-school performance, but then it got weird… weird and wild. The follow up act involved adults playing instruments dressed in French colonial outfits with some wearing pig head masks. I was watching intensely until one of those pig head dressed adults decided to sneak behind me and scare the sh** out of me. He proceeded to scare members of the audience and it was indeed funnier when it was done to others.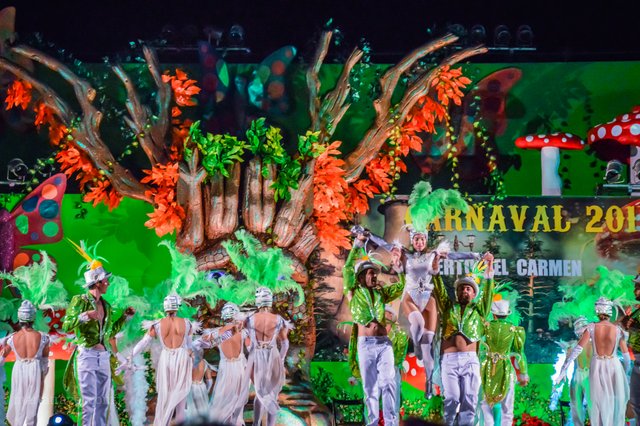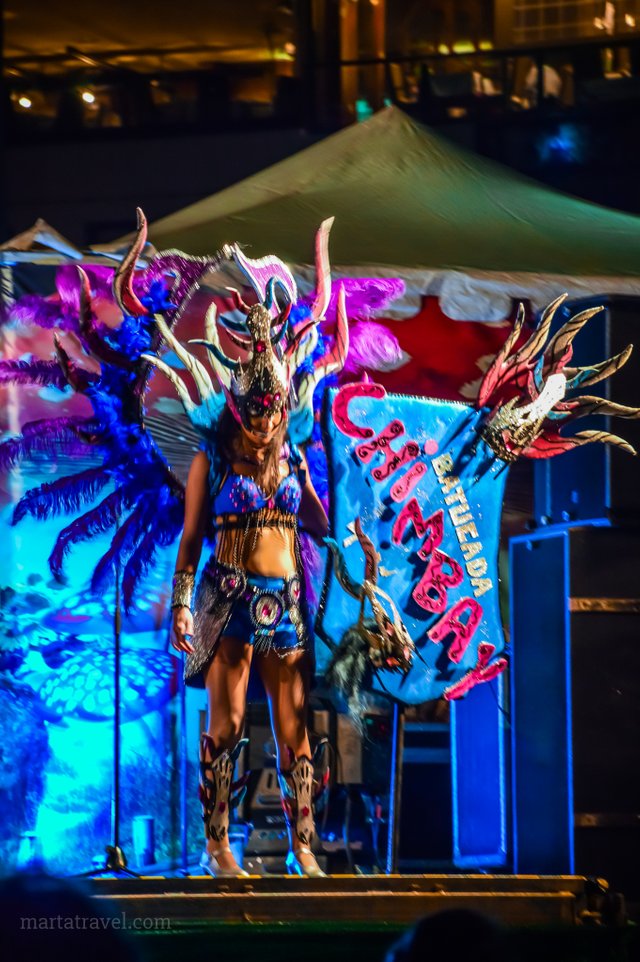 Then there came dance performers, they started from younger age groups and worked their way up. And with that performances started as very PC and then turned very mature followed by utter chaos. The following dance performers danced in somewhat superhero and other costumes with some dancers topless wearing stickers and decorative ornaments on their breasts. I felt bad for all the adults with kids in the audience. The dancers were skilled but also very uhm…spicy. I thought that this is as weird as it's going to get….but oh no it wasn't. Then bursts in a bald man in a dazzled mankini wearing 20 inch heels and doing slut drops. I was hypnotised, at times I felt like I should look away but I couldn't take my eyes off him. He was walking and dancing in those 20 inch heels like they were nothing, I can't wear a 3inch heel without wobbling.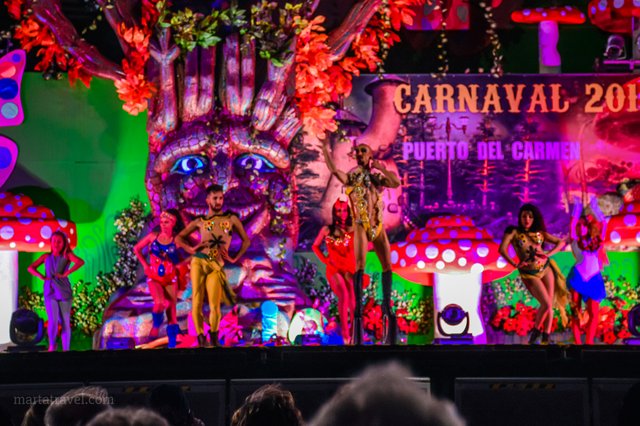 The performances carried on and got more wild, colourful and creative. The seats got filled up and people were standing around watching, they knew when to come for the best stuff. I loved the creativity, outfits and happiness each group brought on stage. The music performances as well as dancers were full of life radiant with talent.
Soon enough the last performances finished and there came on DJ's on stage playing bachata music. It was already quite crowded but that's when the party apparently really started rolling, as streets flooded with teenagers in festival outfits, dancing away to the music. The smell of weed rose in the air and it started getting louder through all the commotion. I would of loved to stay and dance, but there wasn't much I could do with my weak knee besides swaying from side to side. I stayed until almost 1 am and called it a day. I had an early morning waiting and after such an eventful day I needed a rest.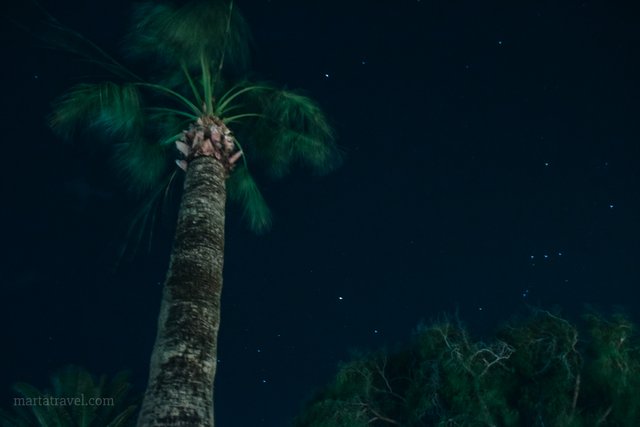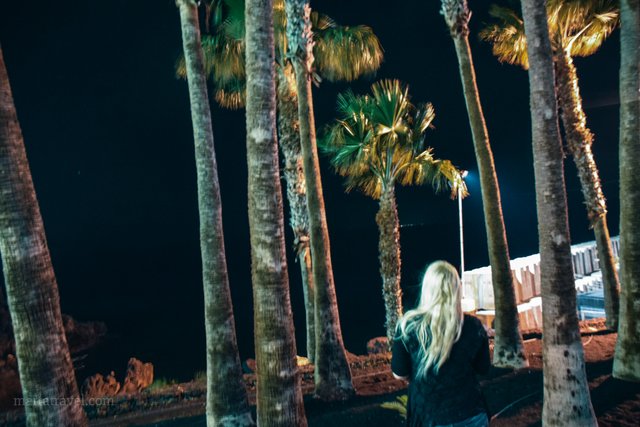 I headed back to the hotel and enjoyed the silence as well as the soft bed. I was proud for having got out here, for pushing myself to explore. I found that although I was careful not to overdo the physical activities-my knee was capable of a lot more I thought initially, even if it was aid with a knee brace. I felt so happy and sooo tired, the explicit images of the bald man in mankini swivelled in my mind involuntarily as I started slipping away into sleep.
Hope you guys enjoyed this blog, please let me know your thoughts in the comments!
Please upvote/ resteem if you'd like to see more of my travel adventures!
Until next one,
Cheers,
Marta x