Pskovo-Pechorsky Holy Assumption Monastery. Continued to walk
Continuation, beginning here
And now it's time to walk along the territory of the monastery. The entrance is on an elevated position and from here a beautiful view opens.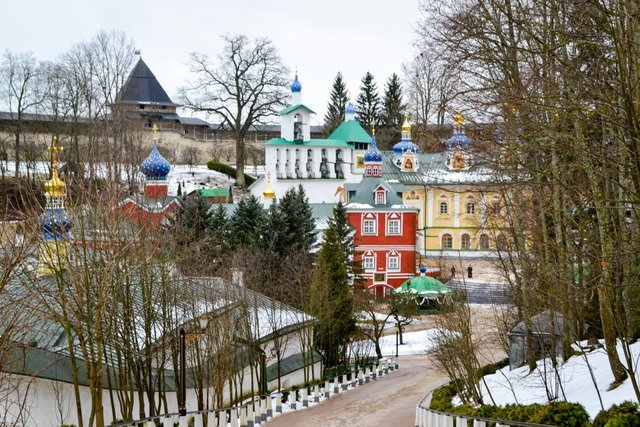 On the left we pass the church of Nikola Vratarya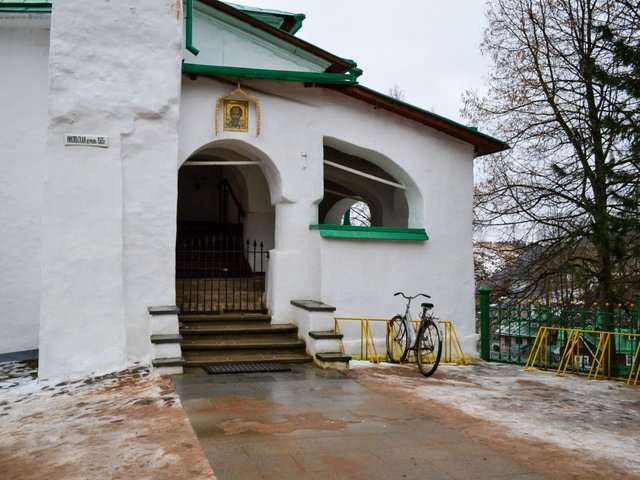 We go down to the churches.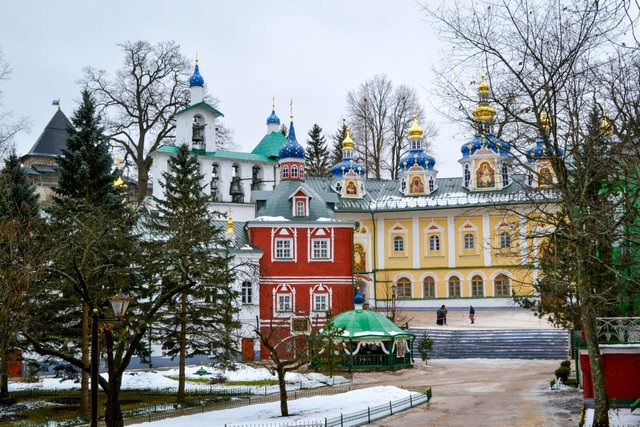 Painted domes of the Intercession Church.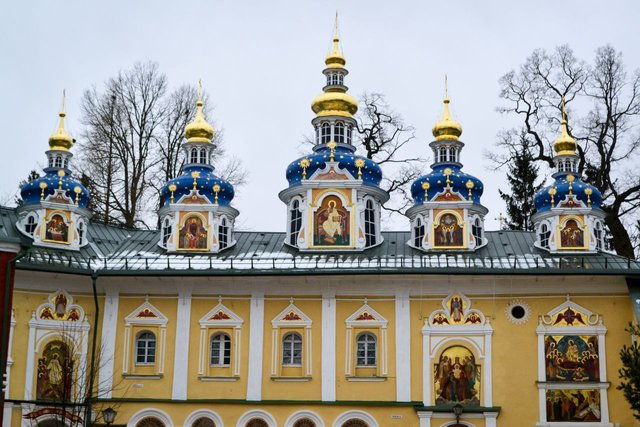 And this is the Big Belfry, built in 1523.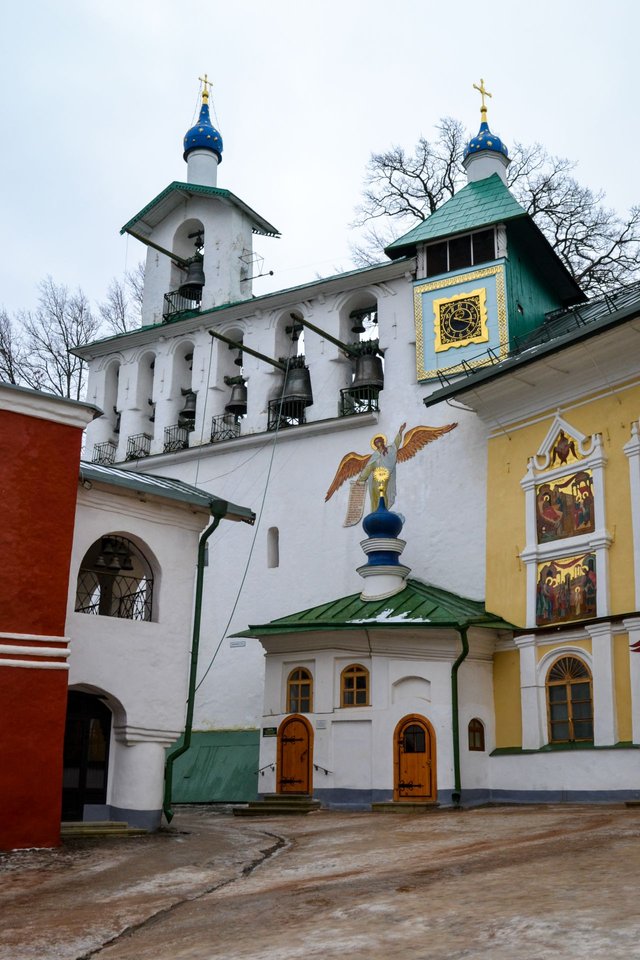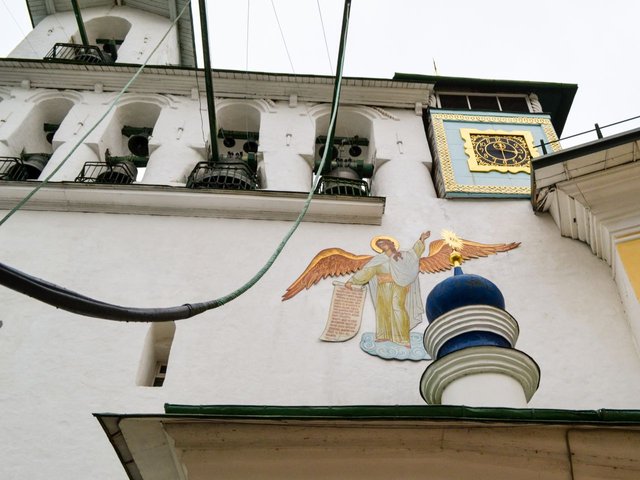 On the territory of the temple there are several holy sources. One of them is in the courtyard of the monastery. Around it - a covered gazebo, and inside - benches and plastic cups - especially for tourists. You can drink free water and take with you. And on the wall hangs the text of a special prayer "to receive holy water," which you need to read when you drink.
I do not particularly believe in holy water, but I certainly did not refuse to try. And, you know, after a while I felt some kind of lightness and warmth on my soul. In truth, an amazing place.
And in the next photo - a bath, but at that moment the entrance to it was closed.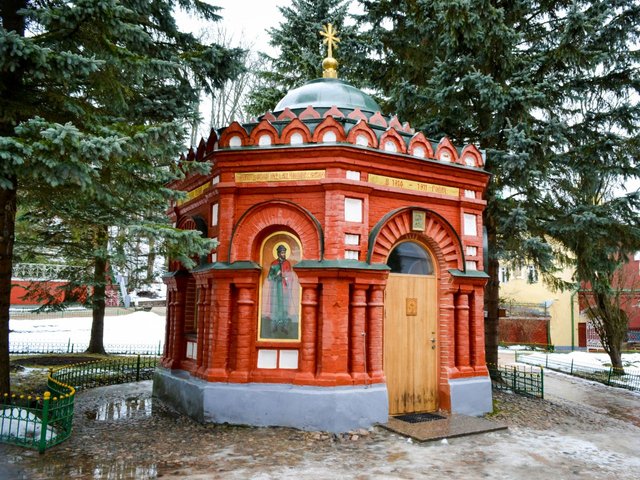 Another famous sight of the monastery is "God built caves". It is noteworthy that it was with them that the history of the birth of the monastery began, and later the city of Pechora, whose name translates as caves.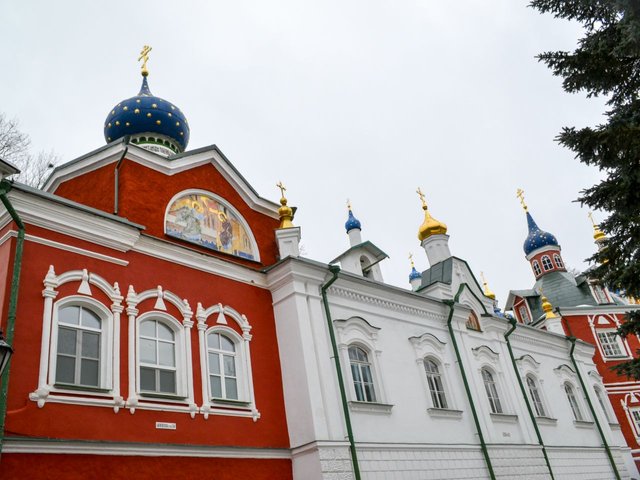 The caves are allowed, but only in a small part. I went there - the icons hang and there are special vessels with the relics of the saints. I was not particularly impressed, but I'm not an expert in these matters.
And here are a couple of pictures from the courtyard of the monastery.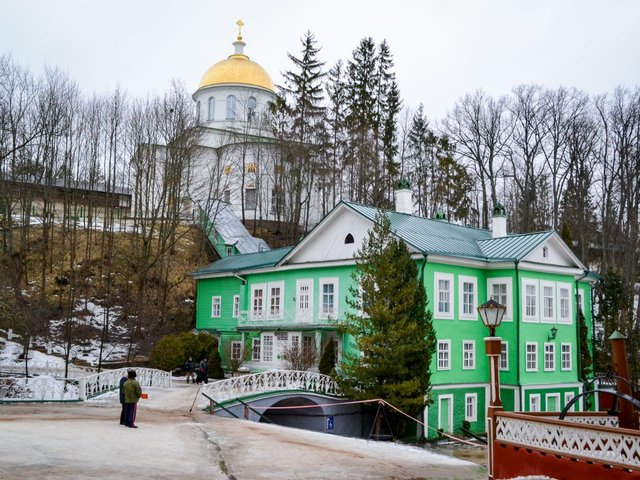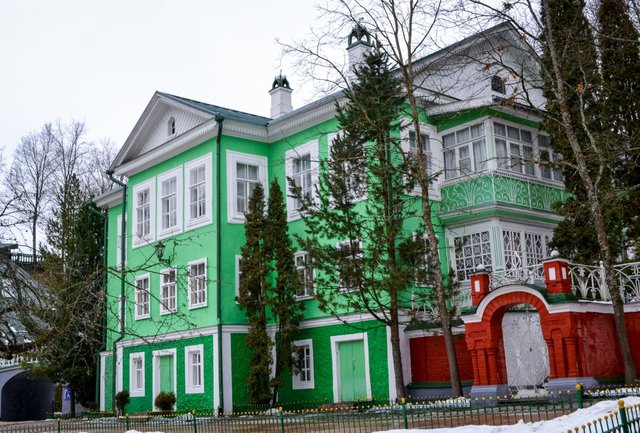 But what I liked and surprised - candles in the church are freely available. They can be taken and not paid. You can leave a donation, but no one requires it. It would seem a trifle, but during our trip we visited many churches and temples, and I have never seen such a thing anywhere else!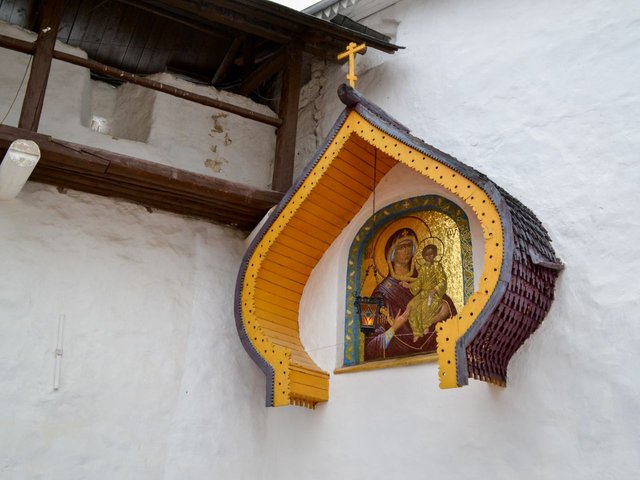 We walked to the St. Michael's Cathedral. It's a pity, at that moment it was closed.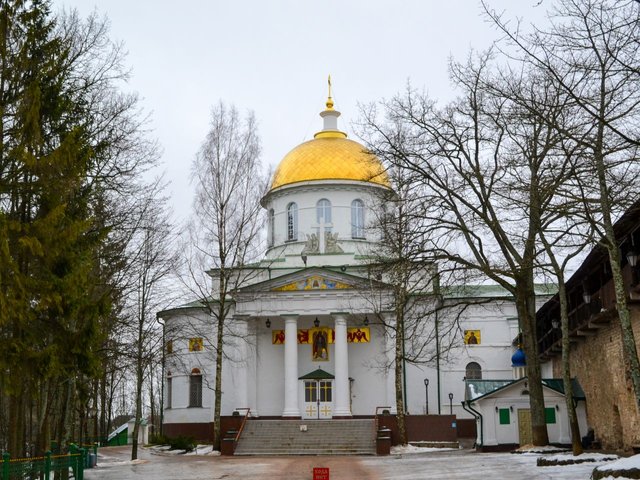 The general impression of visiting the monastery is very pleasant. Here there is some special calm and greatness, and huge walls add a sense of security and privacy from the outside world.
Very cozy place. I advise to visit him to all, even those who have little interest in religion. I'm also not interested, I'm far from Christianity, but I really liked it and would like to return again!