Self Check-in safe box
[EN]
If you use any accommodation service like Airbnb that provides private apartments, you may see "self check-in" option. In that case, landlords put keys into some safe box that can be open with a code. After you confirmed your reservation, you will get code to open safe box.
As you can see below photo, first down the cover panel. Set the correct code. At same time, you should pull small black lever down and pull the cover into your direction. You can take keys(or whatever items to open doors). Generally, there are different type of safe-boxes but all have same logic.
Have nice travel and have nice accommodation :)
---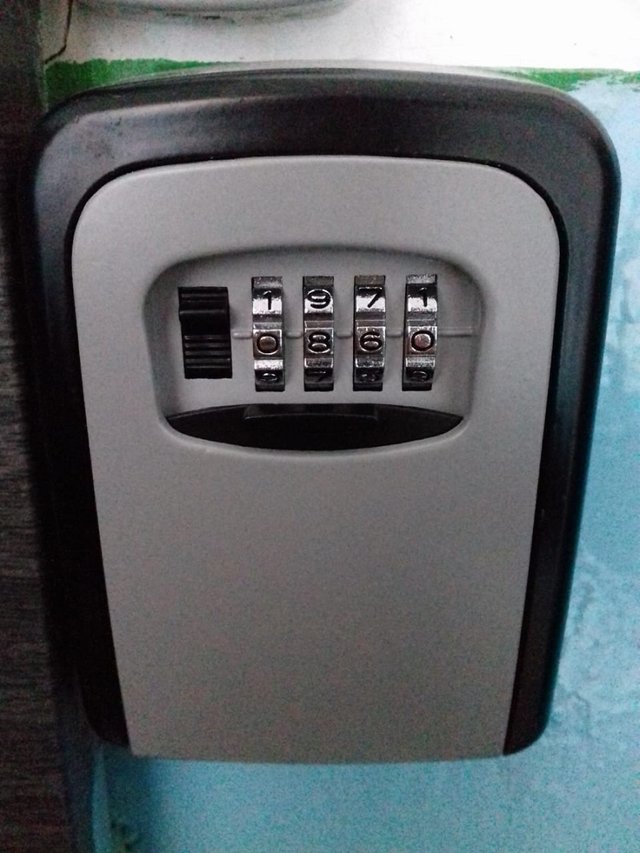 Enter the code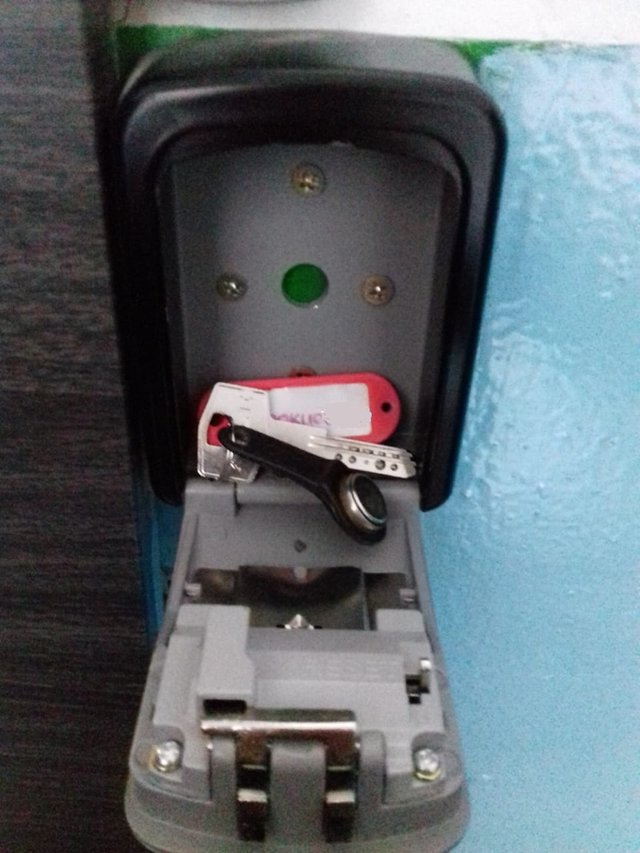 Open the box and get keys
---
[TR]
Airbnb benzeri bir kiralık daire tabanlı konaklama hizmeti kullanıyorsanız, bazı yerler için self check-in özelliği görebilirsiniz. Burdaki mantık şudur: Ev sahipleri gelmeden, siz kendiniz anahtarı alıp, çıktığınızda da anahtarı bırakabileceğiniz mekanizmadır. Burda, şifreli küçük saklama kutuları(kasa) oluyor.
Aşağıdaki resimde, geçenlerde denk geldiğim bir mekanizmayı paylaşmak istiyorum. Kutunun ön kapağı indirilir, daha sonra size verilen şifre girilir. Aynı anda, hem soldaki siyah çentik aşağı çekilir hem de ön kapak öne doğru(kendinize doğru) çekiyorsunuz. Bu şekilde kutu açılır. Anahtar(veya konaklama bölgesine gireceğiniz araç ne ise) ordan alıyorsunuz. Çıkacağınız zaman da aynı şekidle anahtarı bırakıyorsunuz.
Bu şekilde hem ev sahipleri hem misafir için zaman kaybı olmuyor. Farklı şekidle çalışan çeşitli şifreli kasalar var ama hepsinin mantığı benzerdir.
İyi seyahatlar, iyi konaklamalar :)