#2 Backpack me : You don't need a Gym Membership, just walk around Kuala Lumpur International Airport
I was thinking about getting a gym membership but after I landed in KLIA (Kuala Lumpur International Aiport) I don't think I'll need a gym membership.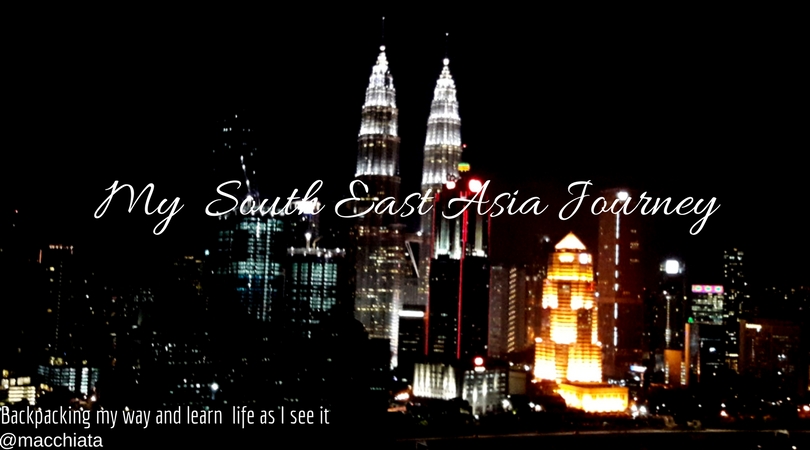 I previously had the thought to sign up a gym membership cause I want to get back in shape after whaling myself - eating excessively for the last couple of days. But then, I already booked flight to Malaysia so I dropped the plan.
This is a bit funny for myself because the round trip flight from where I am currently residing to Kuala Lumpur cost the same as a monthly gym membership. It was roughly about 90$. And I will tell you why going to KL is better than the gym membership especially if you're random and irregular visitor like I do.
It was actually a short flight; 2,5 hours but because everyone can fly, they delayed it up to about 6,5 hours where I have to wait at the airport surrounded by people who spoke in a distinct language. So I was just sitting at the airport hearing the chatter, watching people's gestures and seeing them moving around. It was a bit boring until the flight attendant's were telling that we're going to be on board. As many of the passenger were exhausted, the crowd cheered the announcement and soon lined up to get their ticket checked. Also,Prior to my arrival, I texted @joannewong and @aaronleang about my departure time so they would arrive when I landed.

Long short story, I arrived in KLIA. I was very happy that it landed safely despite the bump here and there. And as I got off from the alley connector between the flight and the airport, I was completely clueless and mesmerized by the massiveness of it.
Then, while I walked toward the exit, I kept on telling Z " look, I don't need gym membership. I can come here once every 2 week and get myself in shape and have some fun" I said.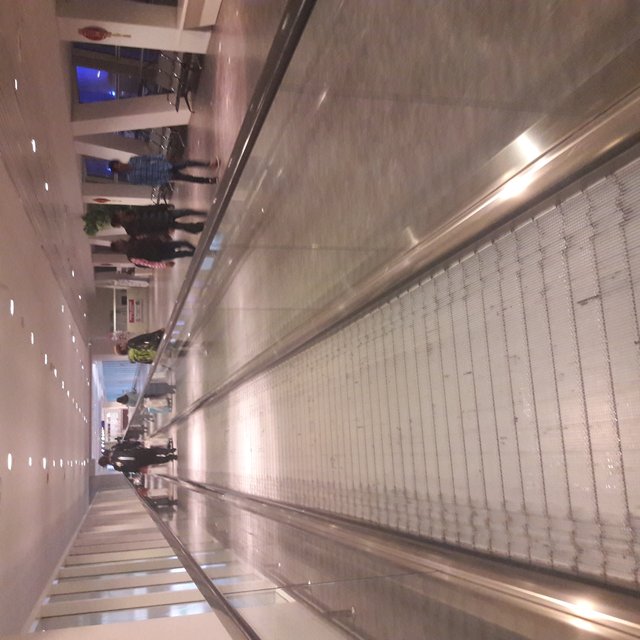 Okay, so I don't know what they call that but to me it looks like an escalator and I encountered couple of them. I tried to be tough by walking on the normal pathway but man, It was really exhausting. So I decided to just stand comfortably until I I finally reached the immigration counter.
On the immigration counter , the lady was very nice. She didn't ask anything and just stamped my passport. Then, I soon find myself mesmerized by gift shops and people. It got me very anxious to be in the crowd. Chattering here and there, people moving around, it was such a lively place.
Then I texted @joannewong that I had arrived at nearby the simcard counter as I had to purchase an Internet plan. I was purchasing an internet plan from Digi that cost me 20 MYR ( 5$) for 7 days which again the same cost at where I live with almost the similar plan.
But, I was very stupid that I didn't ask the guy to help me put it on my phone.So I was struggling with the Wifi and the connection. Based on my experience, there are certain spots that can only catch the Wifi so always make sure you do all the Internet activities there i.e Pickup service and stuff there and have some fixed place to meet.
So, I told Joanne that I was lost! I didn't know where I was other than after getting the simcard, I was distracted with subway. It's like I tried everything but subway. That time, I had the opportunity to eat it as I was also starving.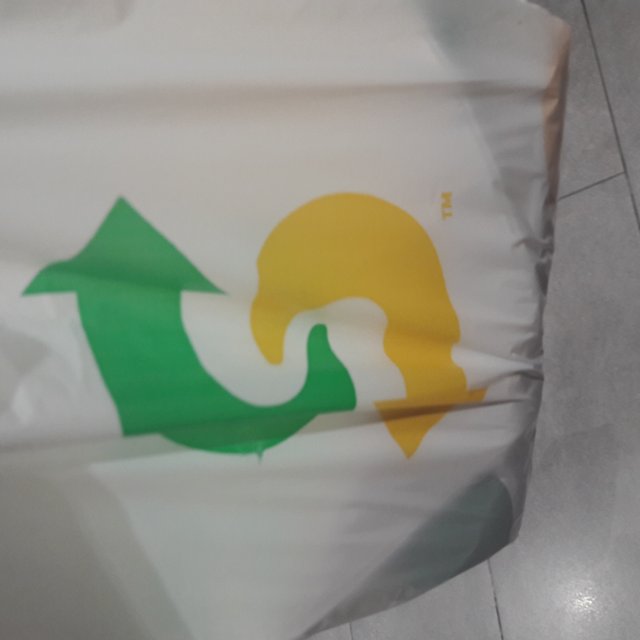 I am not huge on food picture but that picture was taken because I wanted to show off my best friend that I finally tried subway. I got a half sized sandwich that cost about 14 MYR ( 3,54). Well I'll tell you, I still can't understand the currency. I thought everything was like cheap because back home, everything cost like 10000, 50000 and with zeros I can't even imagine. So downsizing the zero made it look like cheap but actually it's not.
I actually freaked out a bit because I couldn't find the exit gate and I didn't know where I was or what name was it. So, went to the ATM to only find out my main card was denied. My primary bank account is always a troublesome. I might have to stop using that and open account elsewhere. however, I didn't freak out that much as I had exchange some cash back home. But I was just pissed because the bank said I could withdraw anywhere and that was a bollock.
I found myself nowhere and I was like, uh where was I. Then I decided to go back to digistore and there I saw joanne looking at her phone back and forth to make sure she was seeing me.
" Joanne!" I asked
" macchiata!" she exclaimed
Then I shook her hands and we talked and walked towards the exit gate. There I saw Aaron was on the car and we hopped in. They were giving me such a nice hospitality. Being on a foreign land, feeling like a lost puppy in a massive airport, they were such a great help and I feel very blessed.

It was such a good exercise, walking from the start to the exit. If you need a heavy exercise you can run a round, jog or maybe plank. Since the backpack is usually heavy, you can consider that as lifting weight while running, walking or jogging. Or you can also do a brisk walk around the airport - window shopping.All in all, you only need KLIA not a gym membership.
Then, Joanne and Aaron drove me to the hostel where I was staying which turned into a rather nightmare. I'll tell you more about that in the next series.
Cheers to many more flights,
With love, @macchiata