Imagine if Willy Wonka dropped acid instead of chocolate and built a new theme park. Xenses (pronounced senses) in the Riviera Maya near Playa Del Carmen, Mexico would be the result. The only thing missing are the Oompa Loompa's.
Xenses challenges your perceptions and immerses you into a sensory smorgasbord that at times mimics being high and had me wishing I had smoked another joint before arriving.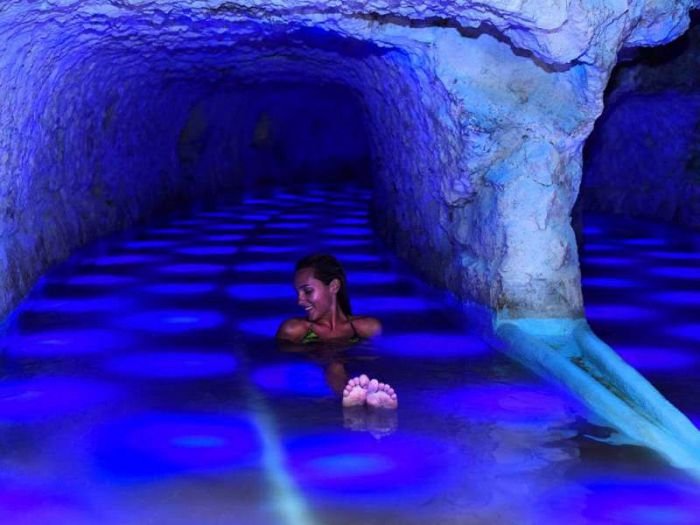 Image credit
Some friends (@donnaincancun, @mrs.machete, and @keith11walker) and I went to see what it was all about. We pulled into the parking lot and spotted this van from a tour company called Nowhere Tour Company and their slogan is, "We can't take you anywhere". Kind of like some of my friends. 😁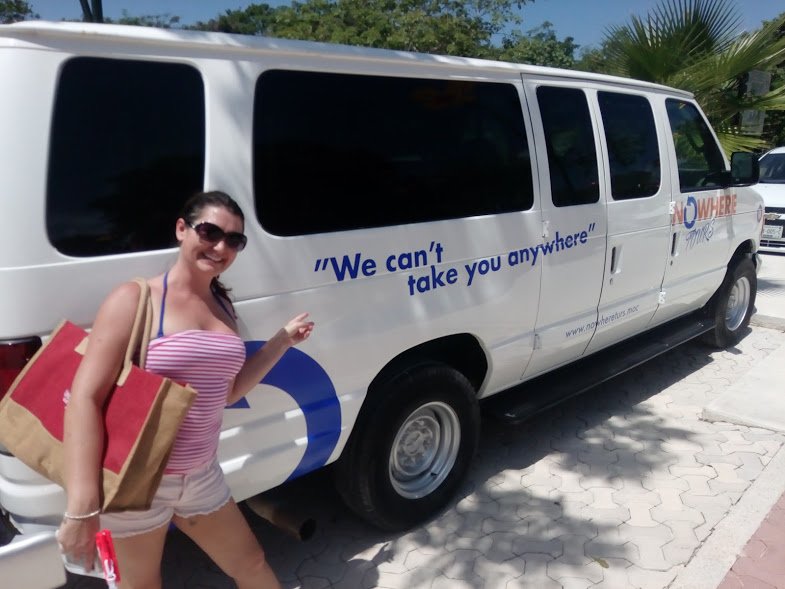 I got a good chuckle from that as we grabbed our stuff, headed towards the entrance and walked past this unique, floating island fountain.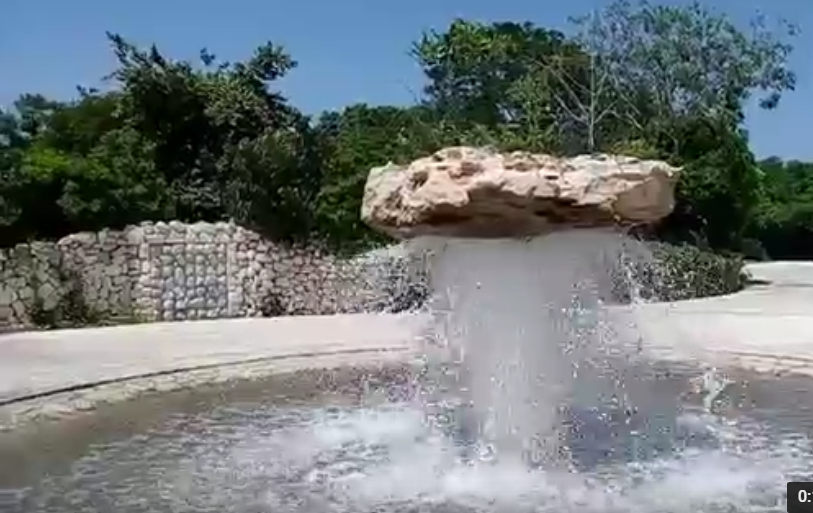 Walking past the turnstile after buying our tickets I couldn't help feeling like Big Brother was watching me. These little one-eyed camera figures are scattered throughout the park snapping your picture when you scan a wrist band with a sensor embedded in it that you must where at all times. Something about it gave me the creeps.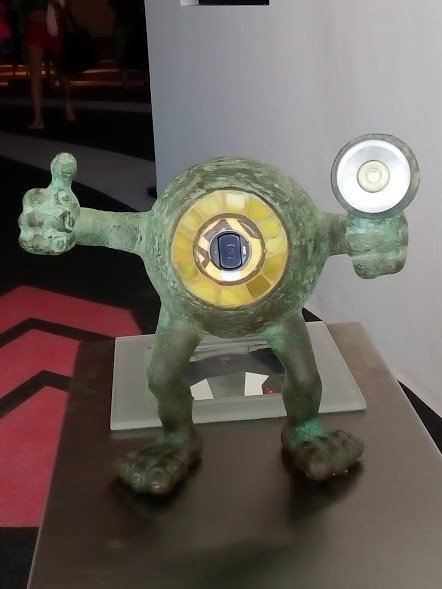 The Pinwheel is the center of the park and where every experience begins and ends. We changed into our swim gear and stashed out stuff in our lockers passing some unusual props along the way.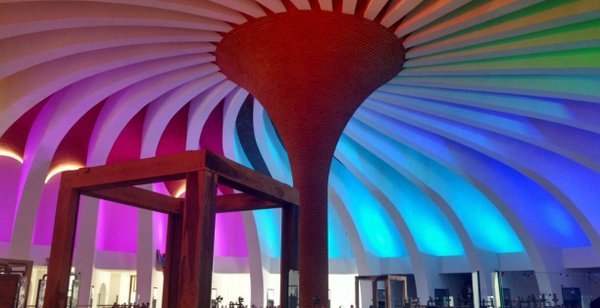 Image credit
The bottom of each of these pinwheel pillars is the entrance to another strange experience
On the way to the lockers we passed under a ladder with a black cat sitting on it. There was no way to get to the lockers or the bathroom without walking under it. Feeling lucky and light on my feet I strolled through.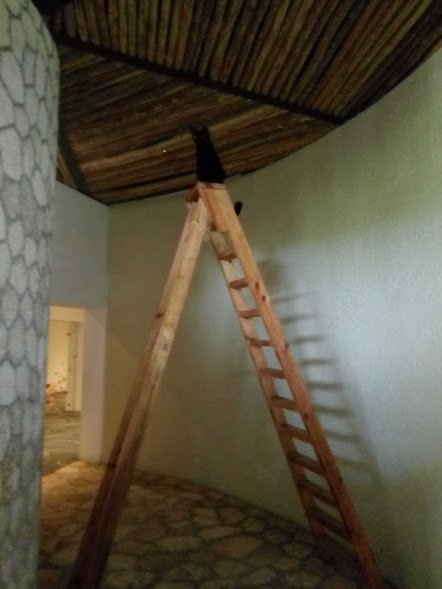 These really weird looking toilets were in there and thankfully they were just for show.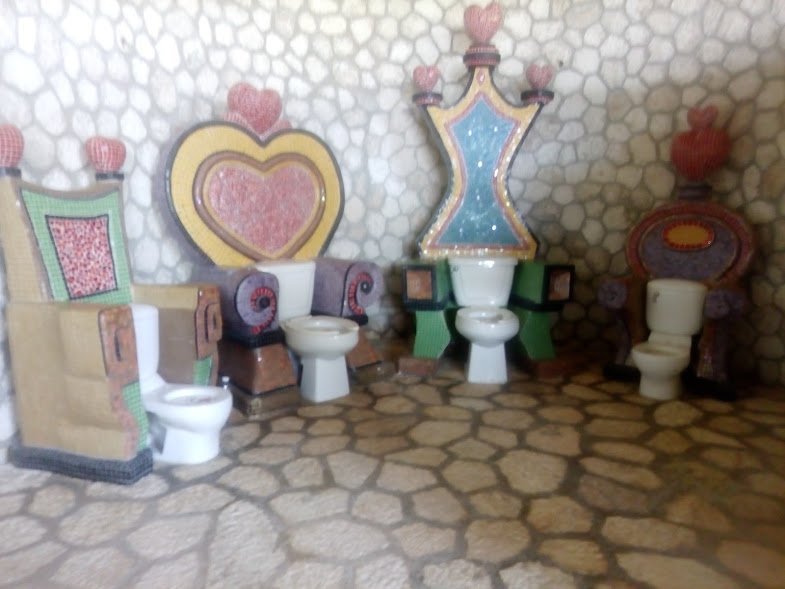 Then we walked through these strange tunnels with a heart beating at the center of it. Here's a short video of it.
The tunnel opened up into the strangest Mexican style town that was built to create an illusion of walking uphill when in fact you are walking downhill. The effect was completely intoxicating.
It totally messed with your equilibrium and made you feel drunk. The stream running alongside the road appeared to be flowing uphill.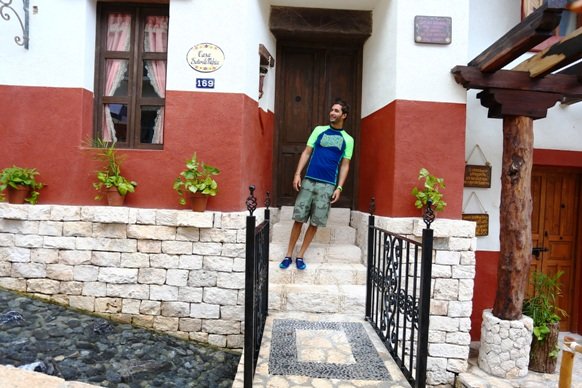 Image credit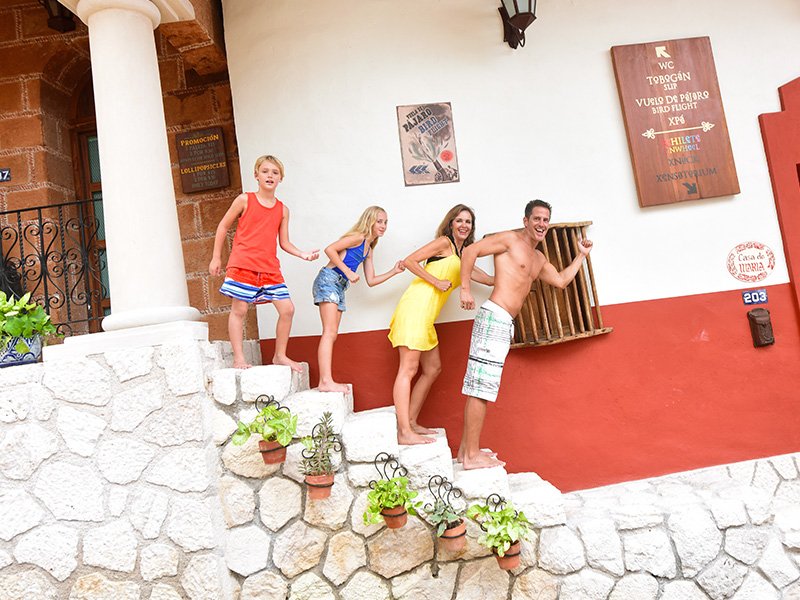 Image credit
It was a fun day full fun adventures like swimming through colorfully lit tunnels, clay pools, and water slides. We even got to hook up to some kind of zip line that strapped you into the line horizontally making it feel like you are flying.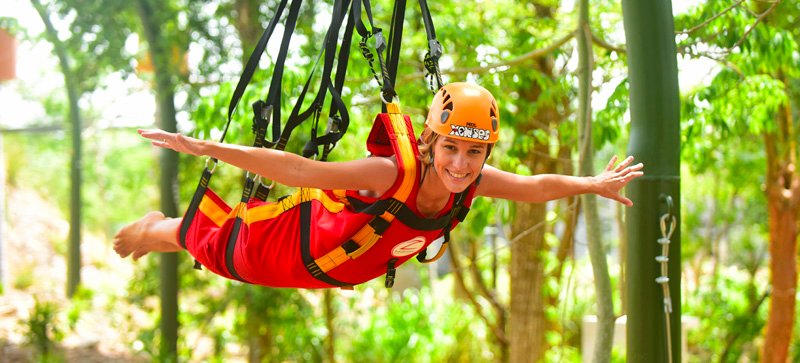 Image credit
A fun place to visit for the adventurous traveler, Xenses will set your senses on overdrive and leave you feeling exhilarated.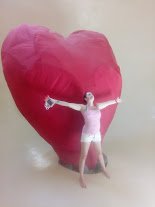 You can read more about it on this post titled, Living In Cancun A Steemit Fun Day Out To Xenses Park --- by @donnaincancun

I'll leave you with this quick video.


Learn more about Basic Universal Income here