Exploring Around Chiang Mai Thailand On A Scooter
Less the 24-hours from landing in Chiang Mai, Thailand I found an apartment to rent in the Nimman area of the city. The location is close to everything and makes a great launching pad to explore the surrounding areas. Renting an apartment and scooter was easy and getting here in September before the high season helped.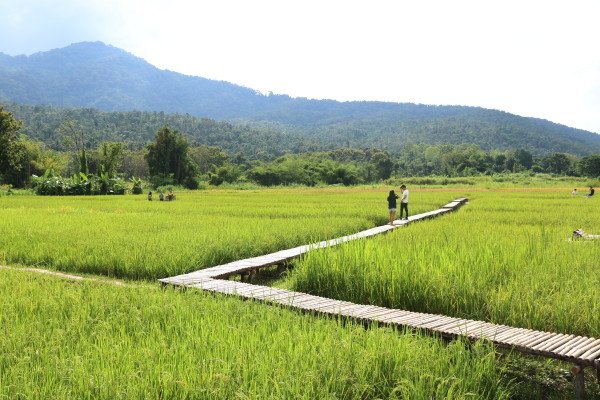 The place is a new, furnished studio with free access to a pool and gym, underground parking, laundry services, balcony, internet and wifi, kitchen, bathroom, plenty of hot water, good AC, even a phone. All the modern conveniences one would need. Only $237 USD a month. That's less than my electric bill would be in the US. It feels good to have a home base to plan my next adventures from.
Here's a quick video tour of the studio. Towards the end of the video, you can hear the monks chanting in the morning.
---
---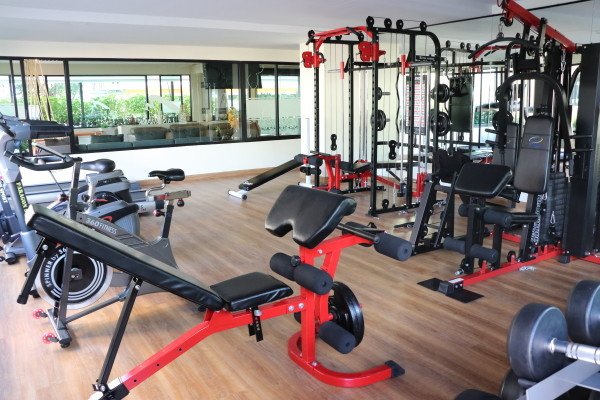 The gym at my apartment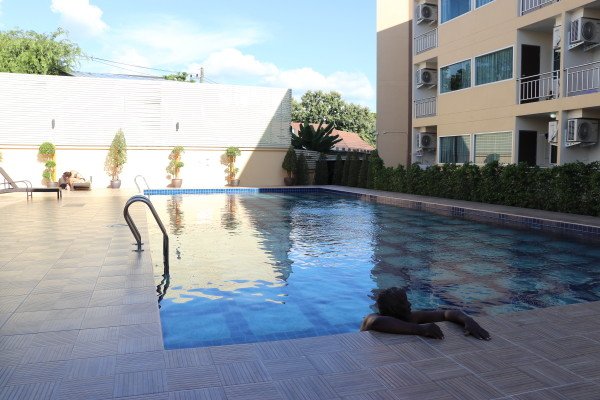 The pool
After settling in and getting a few things for the place a neighbor suggested where to get a scooter. With my new wheels, I can do many day trips from here.
My place is next to a monastery with monks on one side and a view of the Doi Suthep mountains on the other, in fact, you can see the mountains from just about anywhere in the city.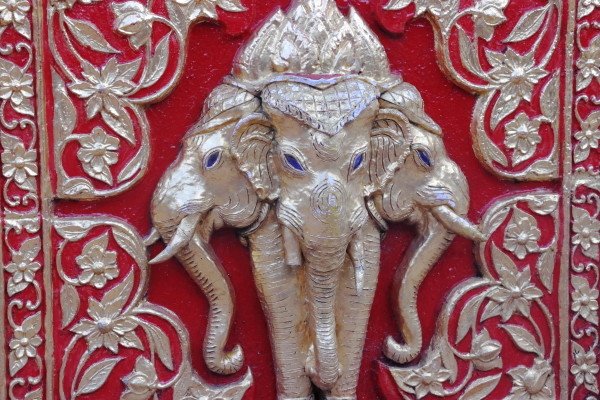 Wondering what awaits in those hills, the bike read my thoughts and seemed ready to find out. Making quick work of it as it glided along the perfectly smooth roads, the bike and I became one as we raced away from the city below and flew past the croaking frogs and rice paddies, through thickly forested hills and breathtaking vistas, round the winding roads and waterfalls, cutting through cooler, floral-scented air pockets until we reached Doi Suthep.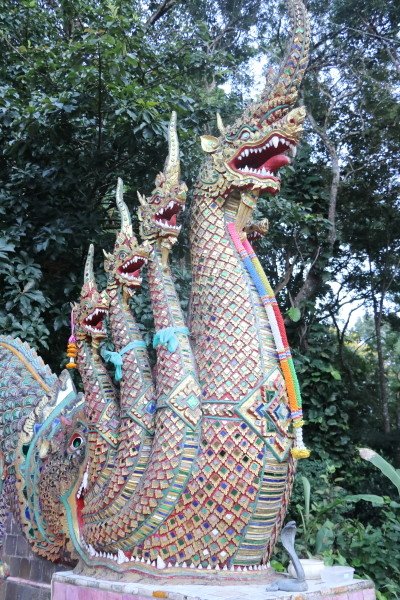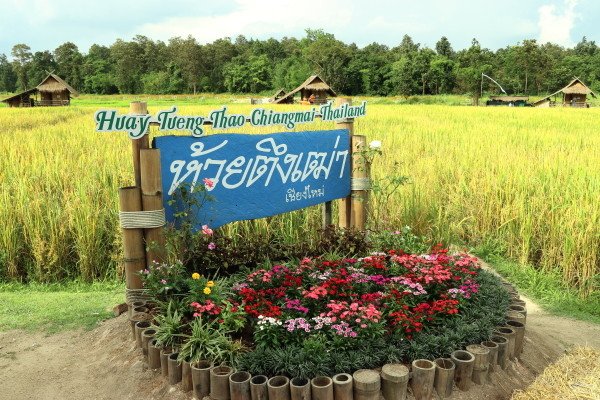 The next day I took a trip north to lake Huay Tueng Thao and had a beer at the lakeside huts on the water before zipping around the lake on the bike. It was a beautiful day and not a tourist in sight as I rounded a corner that opened to a view of lush, green rice fields.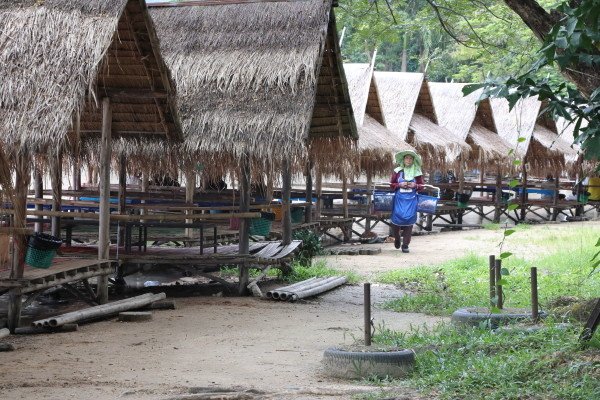 An artist named Nox was unveiling his work of giant King Kong sculptures made of rice stalks. He seemed really excited to see a foreigner stopping to see his work and took a few minutes to introduce himself, even asking me if he could interview me about what I thought of his work. Feeling as if I should be interviewing him, I gladly answered his questions about my reactions.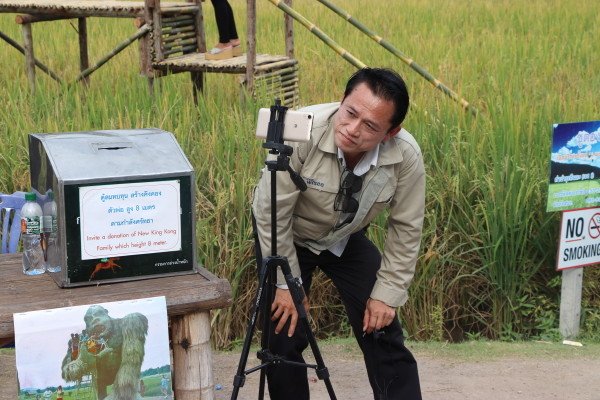 Nox is a Thai artist who makes King Kong sculptures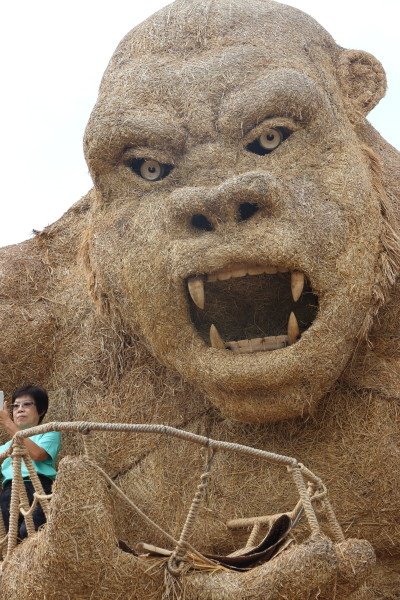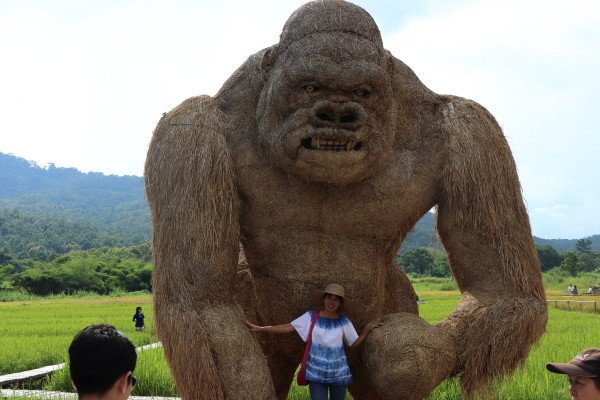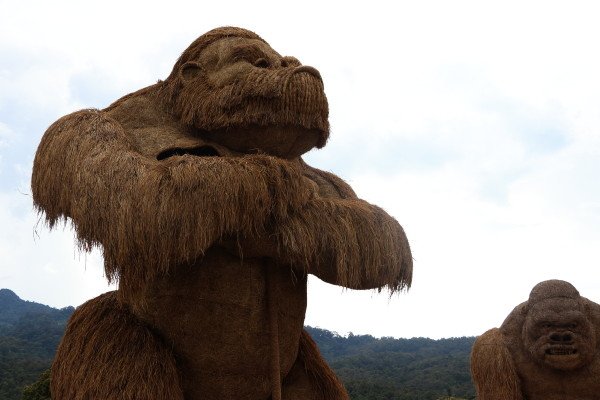 Hanging out in the rice paddy is peaceful and relaxing. The only noise is the breeze in the trees accompanied by croaking frogs and chirping birds, but if you sit really still and don't make a sound you can even hear the water gently trickling through the rice plants, giving life to a whole other world.
There was a deck with some futons on it to sit and rest for a while and just soak in the vibe of the place and a hut I may go back to and rent one night just to sit and be in the moment.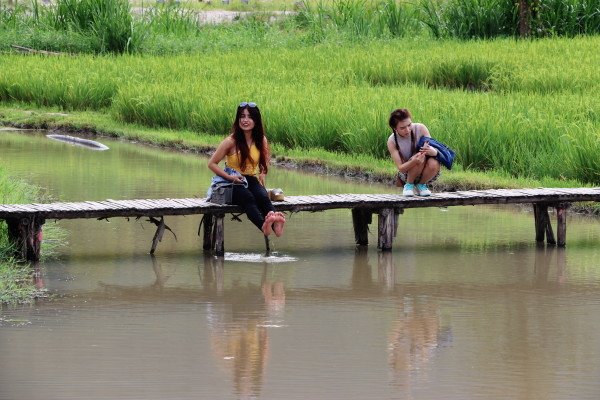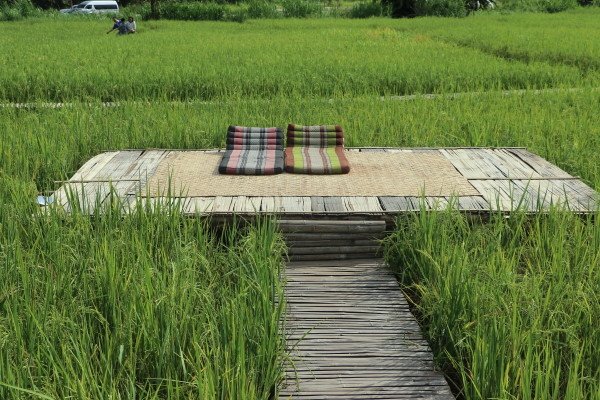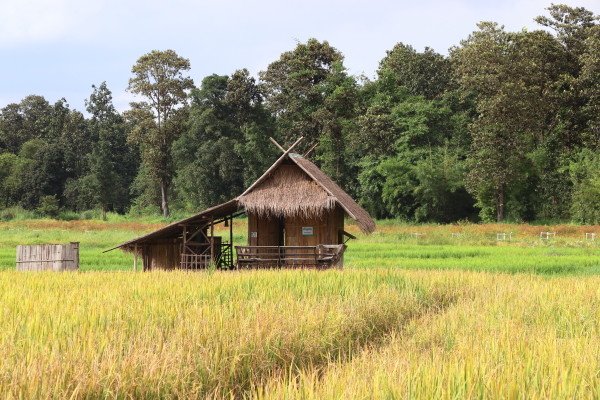 I've been in Thailand for two weeks now and have seen so much already, but feel I've barely scratched the surface of the wonders this country has hidden around every corner. Just walking through its streets one comes upon sights like this one and you can't help but be drawn in.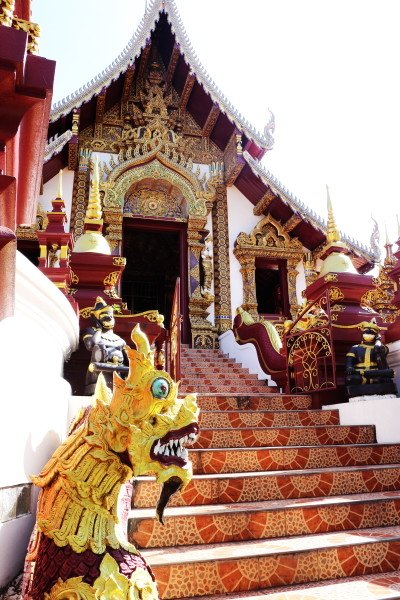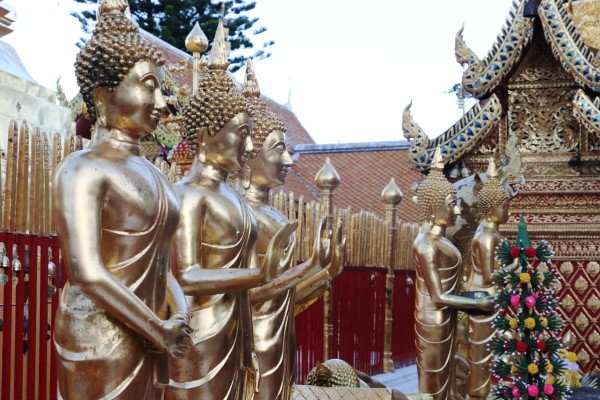 I was just on my way to 7-Eleven to get some smokes and right next door was that amazing temple. It's so odd to be taken to another world just a few steps away from this one and then jump right back into the present.
Run Through The Jungle
The forests in this part of Thailand are some of the largest in the country which I'm eager to explore more of, but yesterday I couldn't resist jumping on the bike for an hour drive to Bua Tong waterfalls, commonly called Sticky Waterfalls.
It's called Sticky Waterfalls because the rocks under the waterfall are made of limestone. While moss is growing on everything around it the rocks in the falls gather no moss giving it a secure grip under your feet. The bubble-shaped, white rocks are the perfect surface to climb up the falls.
Here's a video of The Sticky Waterfall.
---
Bua Thong Waterfall Near Chiang Mai Thailand - The Sticky Waterfall
---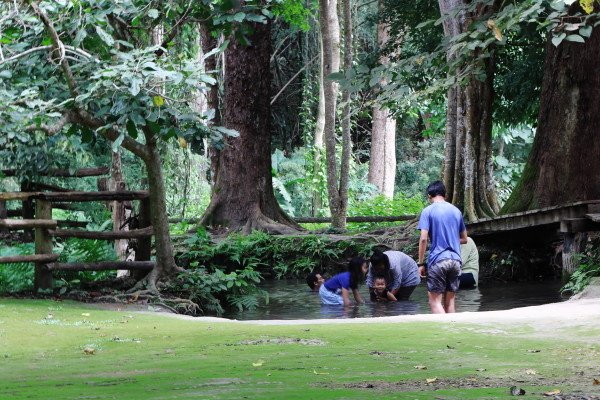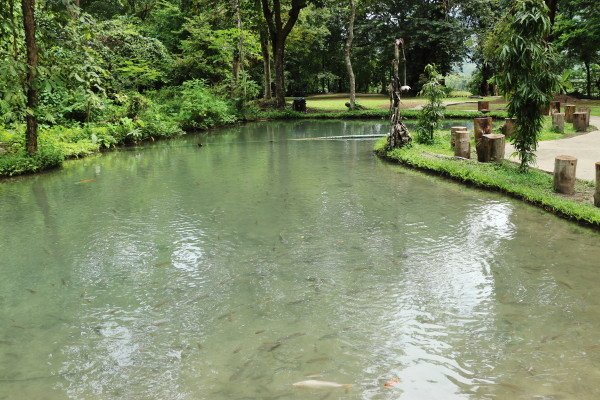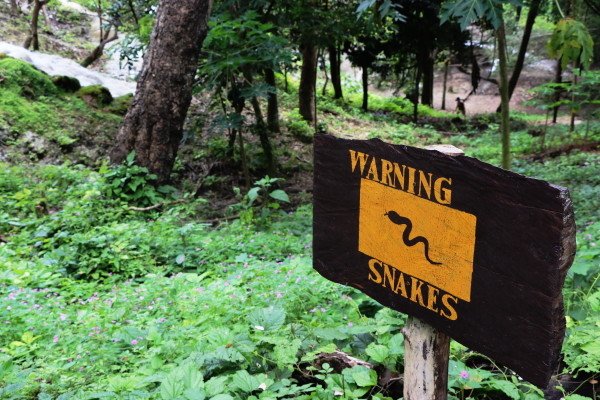 I'll be going back to this place again as well as many more places to come. I hope you'll join me as I travel through Thailand and blog about the places and people I encounter on this amazing journey. Join me next as I travel further north to the little hippie farming village of Pai to visit a friend of a friend who's an artist there and discover some of the delicious food Thailand is famous for.
Hope you enjoyed my pictures, thanks for reading my post and if you have been to Thailand and have any suggestions for places to go please let me know in the comments below.
Until next time, may Steem be with you.
---
Related Posts
---
Call me crazy but last week I flew to Bangkok, Thailand with nothing but a camera, half a suitcase of clothes, my trusty laptop, and an incurable case of wanderlust for new adventures. While that may seem impulsive to my close friends and family, some who've made their opinions concerning my sanity very clear, to me it's perfectly normal. Home is where you feel at home and for me, that's almost everywhere.
---
Just west of the Chaing Mai University at the base of the Doi Suthep mountains is the Chiang Mai Zoo and Aquarium, a 200 acre (81 hectares) zoo established in 1977. I'm not a big fan of zoos but when I was having lunch at a nearby place and heard a lion roaring in the forest my curiosity got the better of me. I spent a day visiting the place and snapping pictures.
---
Strolling through the Huay Kaew Arboretum in Chiang Mai, Thailand I imagined saving the world one forest at a time and stood in amazement under new-to-me trees, basking in hungry curiosity for this novel biosphere. Most of the trees in these parts are hosts to a wide variety of orchids growing on their trunks
---