We came for the fruit! 🍊 🍉 🍎 🍌 🍇🍓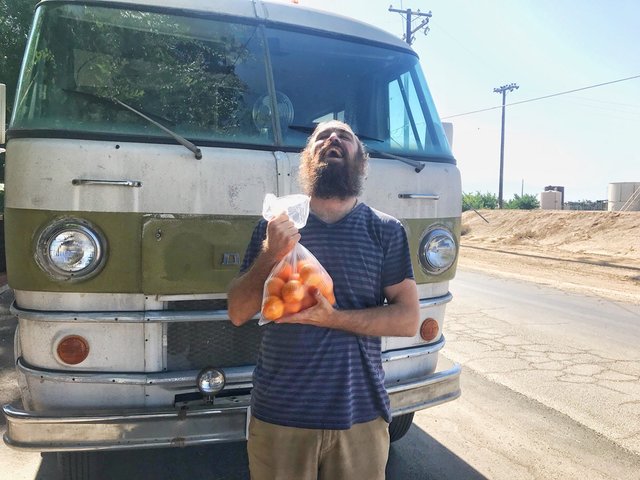 ---
After a 10+ hour drive overnight from Flagstaff to Bakersfield, the first stop we made was at an orchard to get some of our favorite fruits cause they just don't taste as good anywhere else (besides Mexico 😋). @richardcrill got Valencia oranges (omg they're sooooo sweet) and I got some fresh extra fancy dates 😍😍😍
.
Since we were already awake & had a full day ahead of us, we decided to keep this no sleep party going & kept driving 😂 needless to say, we slept goooood last night 👌🏼
.
Now, we're researching some places to boondock with @thedodgemahal. Since most of our budget has been eaten by the gas cost of getting here, we're all about finding free places to park our RV - not surprisingly, that's kind of hard to do in the cooler, more desirable parts of CA, but we'll settle for a shady spot! Anyone know of some good boondocking sites?? We're currently in Selma, en route to Sacramento!
---