We've changed location and now there are three of us in the Tyrol area of Italy. Yes my son is back from his visit to Rome and he's with us.
The language here is German, or rather their dialect of that language. The second language is Italian and so since my Italian is better than my German I'm using it while here. It's really bizzar to know that although everything is written in German, the culture is German and the language is German I'm in Italy. Cool!
Why do They Speak German Here?
South Tyrol was part of the Austro-Hungarian empire until it was annexed by Italy in 1918'after the WW1.
What Will We Do While Here in South Tyrol?
This time we've taken a few rooms in the town of Mülbach which is about 1 hour from Innsbruck Austria, 45 minutes to Bolzano (home of Ützi, also known as the ice-man) and hundreds of kilometres of bike trails. We plan on checking out all of them.
I Just Got Here But I'm Posting a Few Photos From The Hotel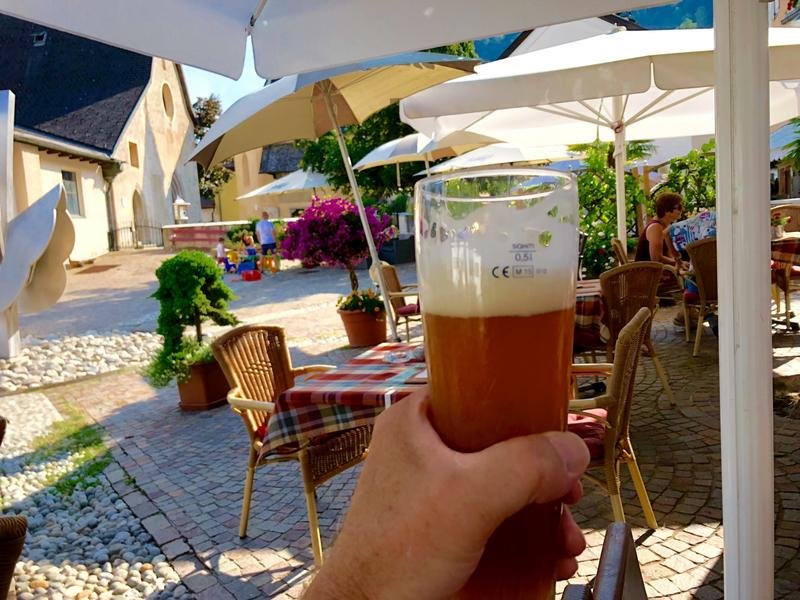 As is my custom on this vacation I enjoyed a beer while getting my bearings in this new location.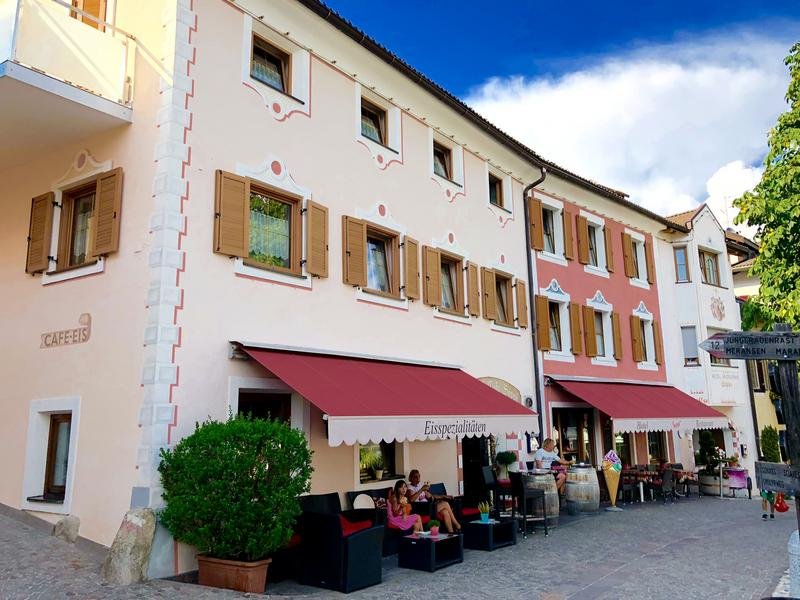 This time our hotel is right in one of the main squares of the town. We're loving it! It's from the mid 1600's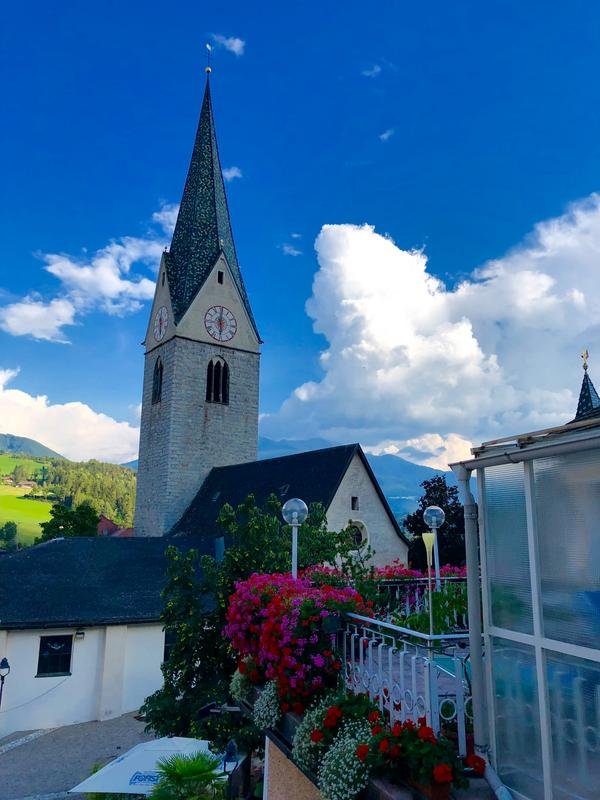 Here's the view from our balconey. We're looking forward to exploring our area.
Thanks for following me on my travels and I look forward to sharing my adventures with you.
 Until next time,   
@kus-knee (The Old Dog)