Do you like bathing in thermal waters? I do! Since they had been calling for bad weather anyway we decided to head over to Leukerbad Switzerland for the last few days of our vacation.
It was my first time visiting this ancient source of hot thermal spring waters that shows evidence as having been settled way back in the 4th century BC!
Would You Like to See a Few Photos of Leukerbad?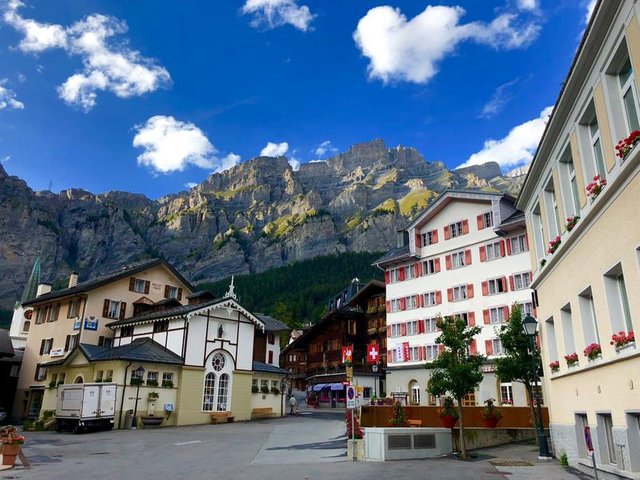 In Leukerbad the rugged, rocky mountains are very close and imposing! That's our hotel on the right.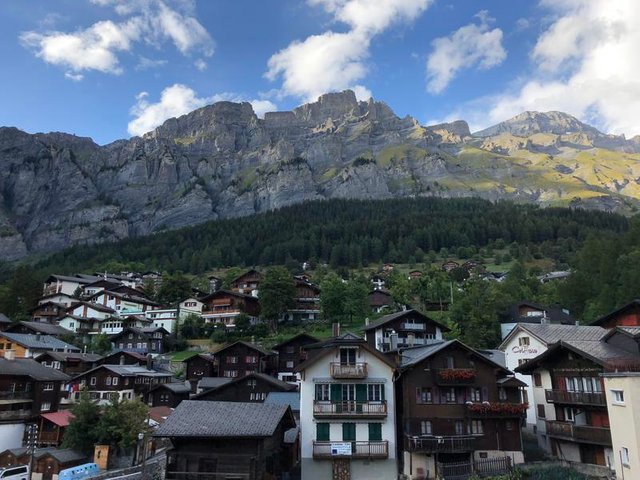 It's a typical tourist town that has expanded over the years and includes many quaint dwellings.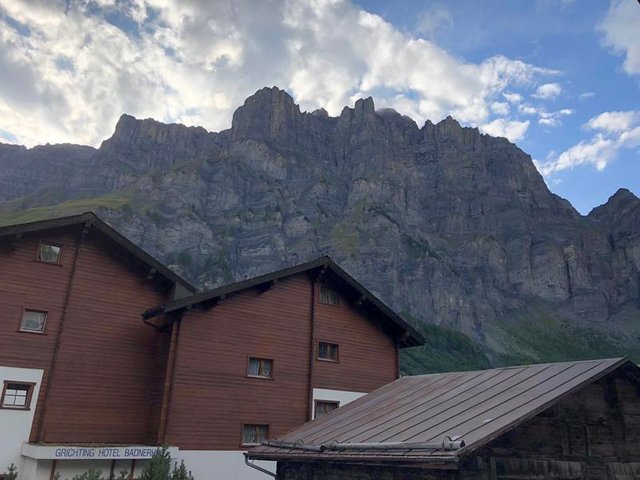 I included this to show you the closeness of the ruggedness mountains.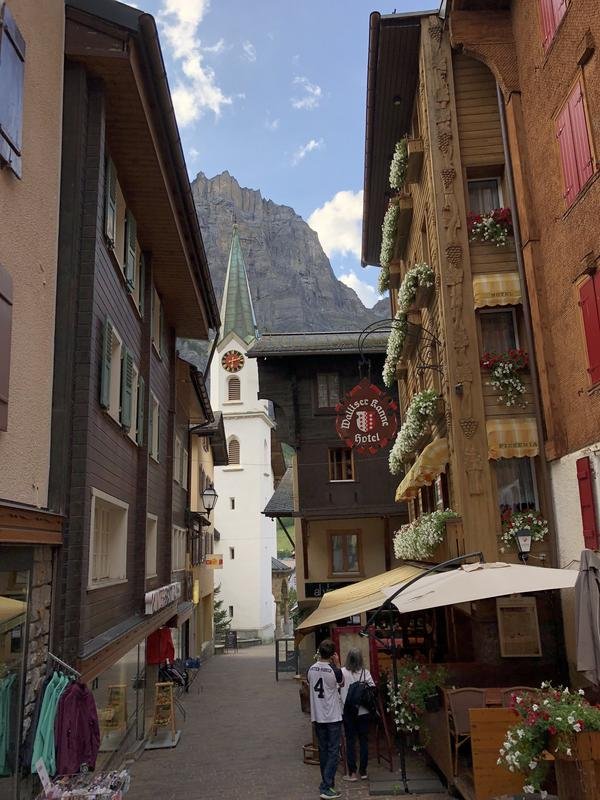 The center of the town is filled with these typical narrow streets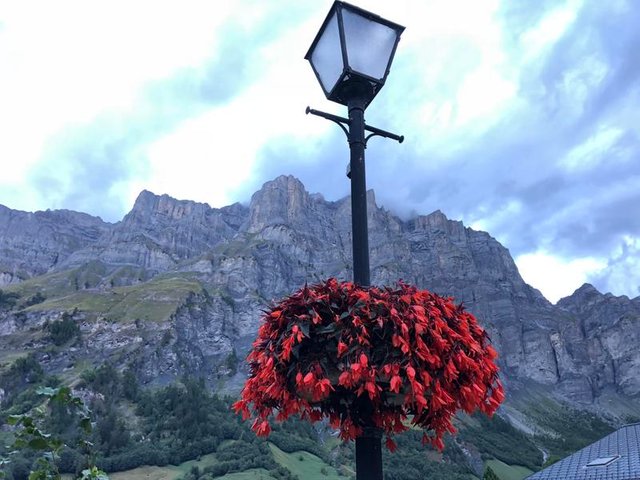 As usual the Swiss love to decorate everywhere with flowers!
Some of The Fountains Have a hot Water!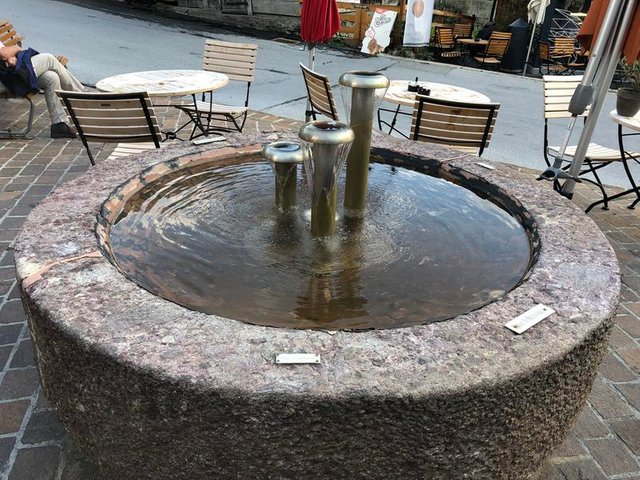 The water bubbling up from this fountain is practically scalding hot!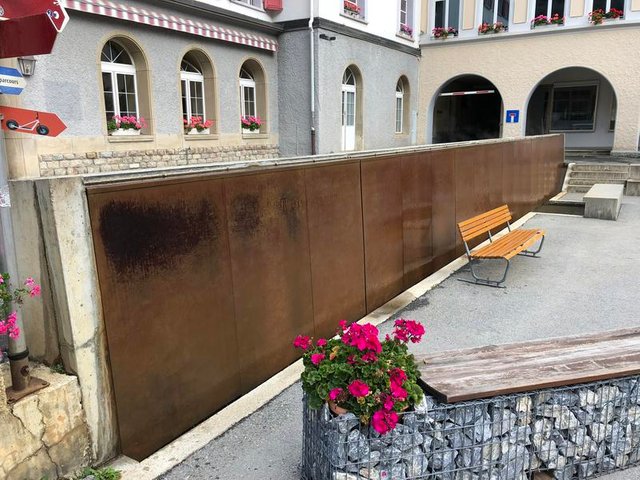 This wall feature is has hot water running down its full length. Weird and wonderful!
The Thermal Waters Soothed The Old Dogs Aches And Pains Away!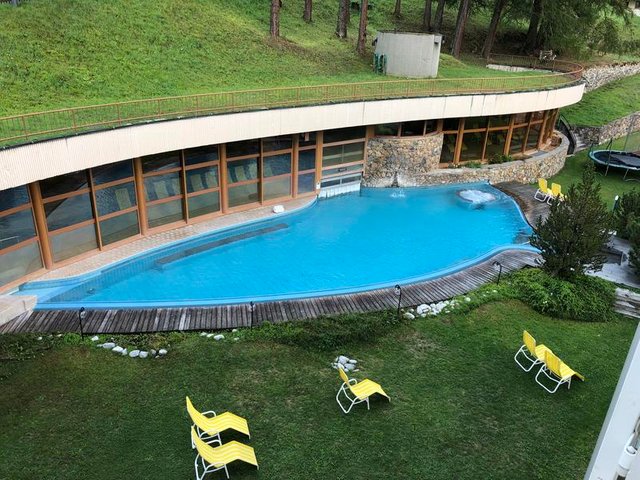 This was the outdoor pool of our hotel. There were also a few indoor ones with water temps from between 34-38 degrees Celsius? My sore neck? Gone!
I hope that you enjoyed this little trip with me!
Until next time,  
@kus-knee (The Old Dog)