Lanzarote- Feuer und Wasser- Teil 1 * Lanzarote - Fire and Water - Part 1 (DE/EN)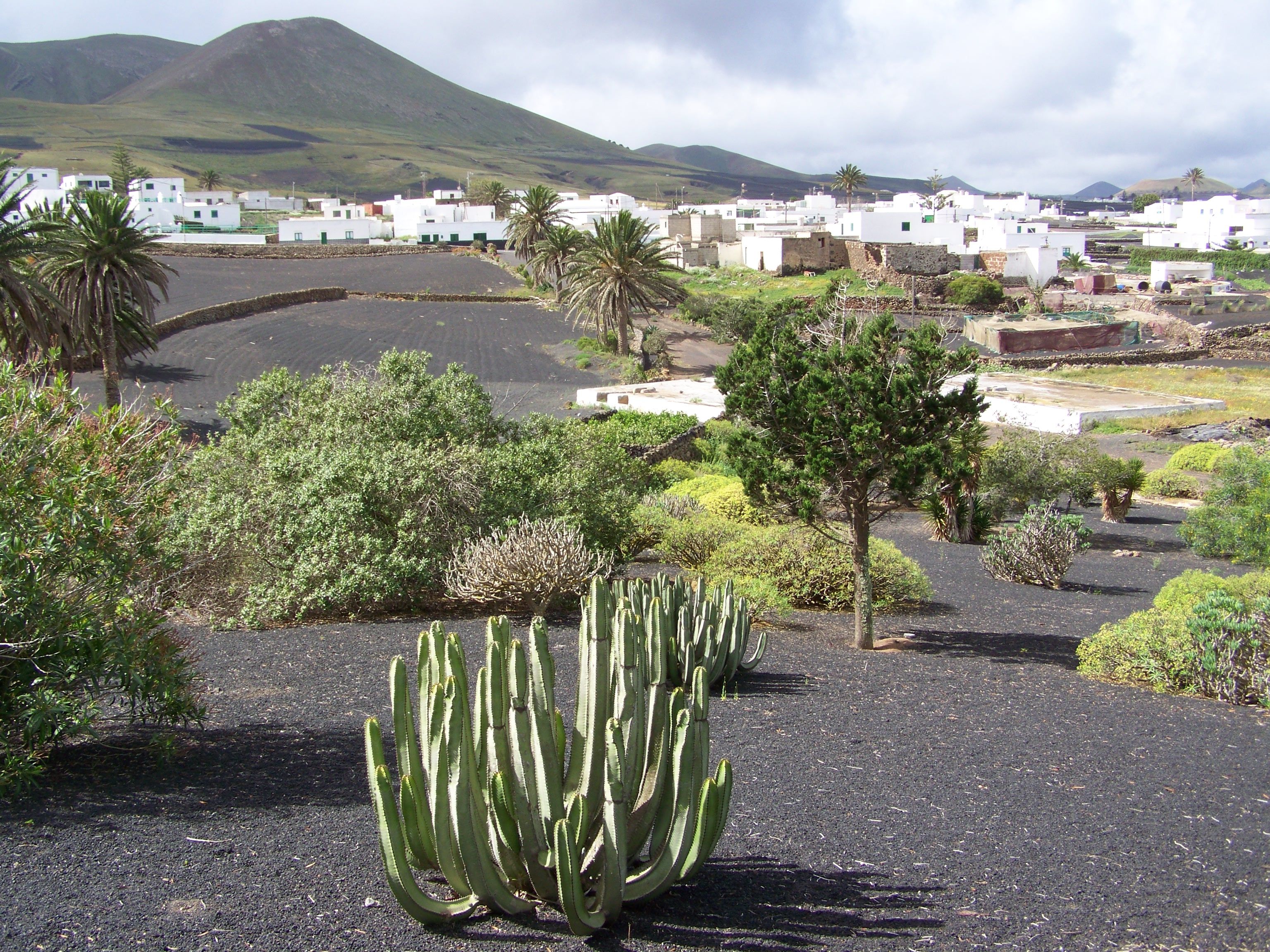 ---
Hallo, meine lieben Steemians!
Sicher kennen viele von Euch die wildromatische Insel Lanzarote.
Allen, die sie nicht kennen möchte ich ein paar Fotos unsere Inselerkundung zeigen und sie auch zu einigen Sehenswürdigkeiten mitnehmen. Da dies nicht alles in einen Blogbeitrag passt, werde ich Euch die Insel in mehreren kleinen Posts vorstellen. Bevor ich Euch also was von César Manrique erzähle und zeige erst einmal ein paar kleine Impressionen von der unglaublichen Landschaft und den intensiven Farben, die man fast spüren kann.
Hello, my dear Steemians!
Surely many of you know the wildly romantic island Lanzarote.
If you don't know them, I would like to show you a few photos of our island exploration and take them with you to some places of interest. Since this doesn't all fit into one blog post, I will introduce you to the island in several small posts. So before I tell you something about César Manrique and show you a few small impressions of the incredible landscape and the intense colours you can almost feel.
---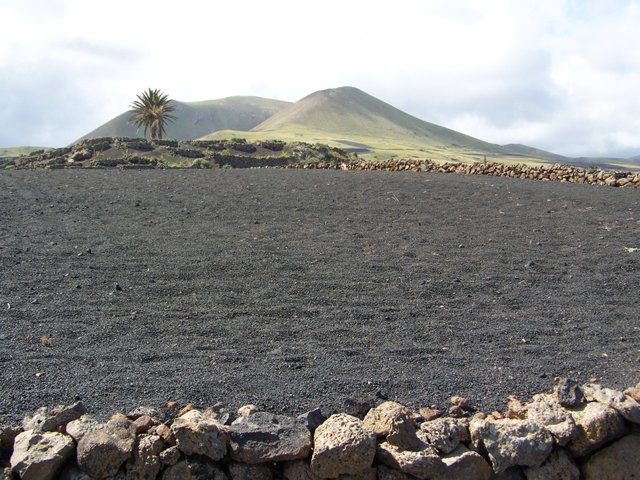 ---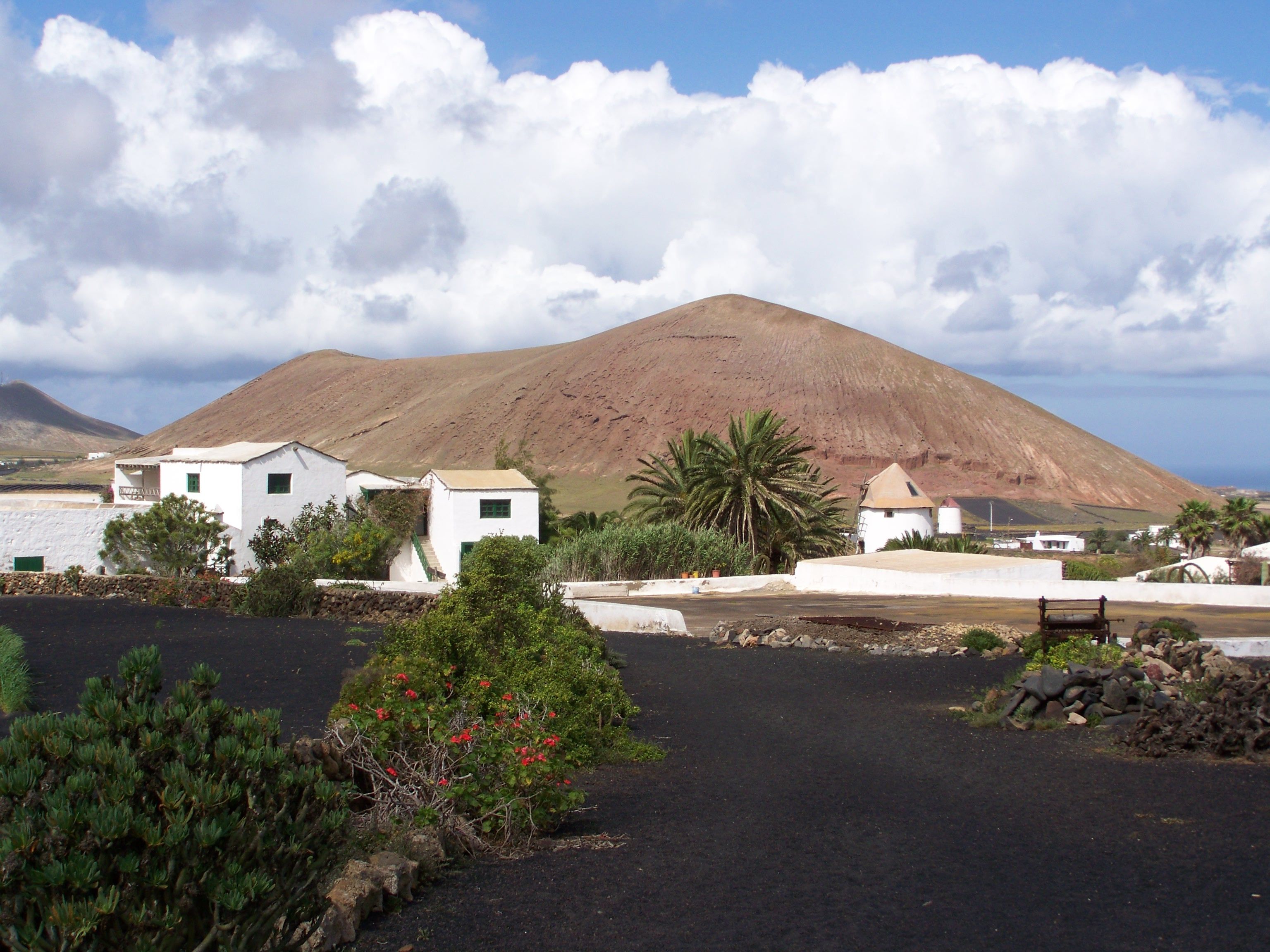 ---
Als wir auf der Insel landeten war ich anfangs etwas enttäuscht. So dunkel und karg, wie sie aus dem Flieger wirkte hatte ich mir unser Urlaubsziel nicht vorgestellt. Im März war es aber zumindest schon angenehm warm und das spürten wir sofort, als wir aus dem Flugzeug stiegen.
Gerade wenn man, wie wir damals, mit kleinen Kindern reist, die oft erkältet durch den Winter gekommen sind, war uns Wärme und das milde Klima wichtig.
Meine anfängliche Enttäuschung war aber recht schnell wie weggeblasen. Wir mieteten uns einen kleinen Wagen und erkundeten die Insel.
When we landed on the island I was a bit disappointed at first. I hadn't imagined our holiday destination as dark and sparse as it seemed from the plane. But in March it was at least already pleasantly warm and we felt this immediately when we got off the plane.
Especially when you travel, like us back then, with small children who often have a cold and come through the winter, warmth and a mild climate were important to us.
My initial disappointment, however, was quickly blown away. We rented a small car and explored the island.
---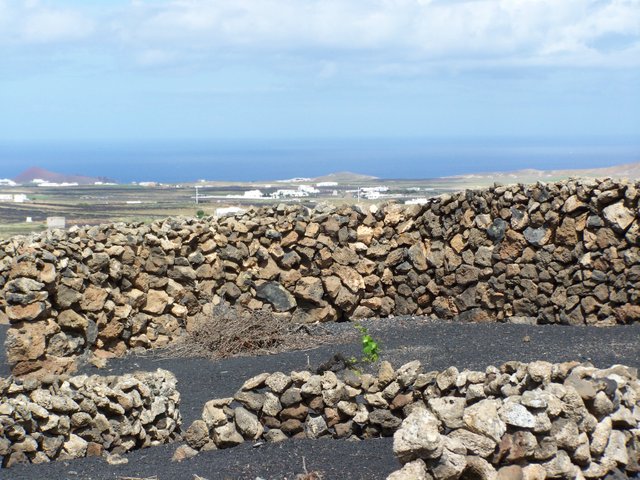 ---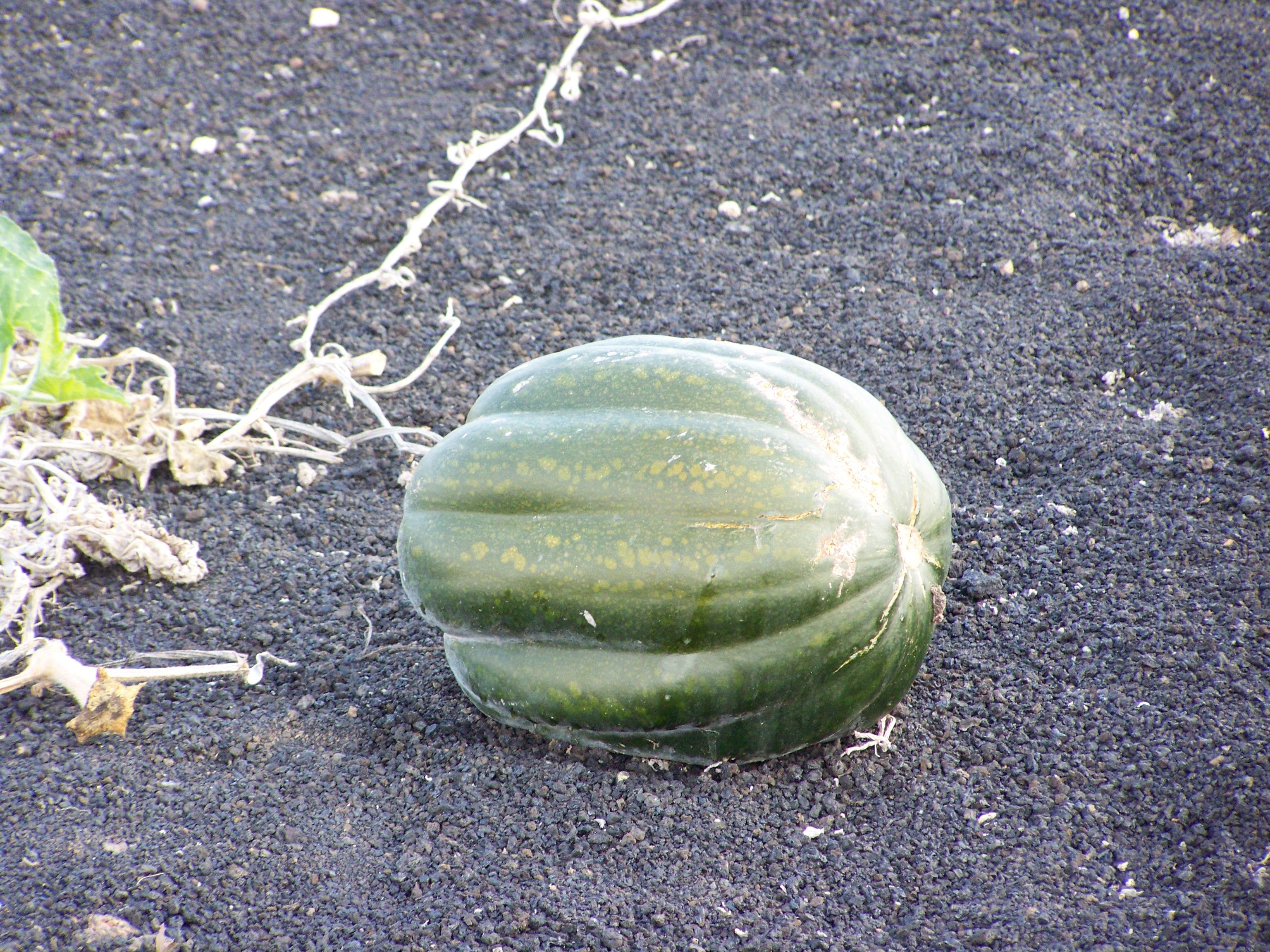 ---
Lavafelder, schwarzer Sand und Berge, Felsen, weiße Dörfer, blaues Meer und relativ viel Grün waren so die ersten Eindrücke und Farben, die wir aufnehmen konnten. Schon witzig, wenn ein Kinderspielplatz auf schwarzem Lavasand zu finden ist.
Lavafields, black sand and mountains, rocks, white villages, blue sea and a lot of greenery were the first impressions and colours we could pick up. Funny when you find a children's playground on black lava sand.
---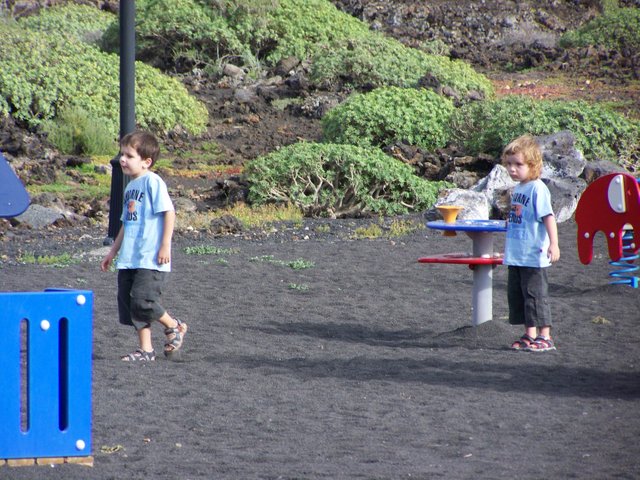 ---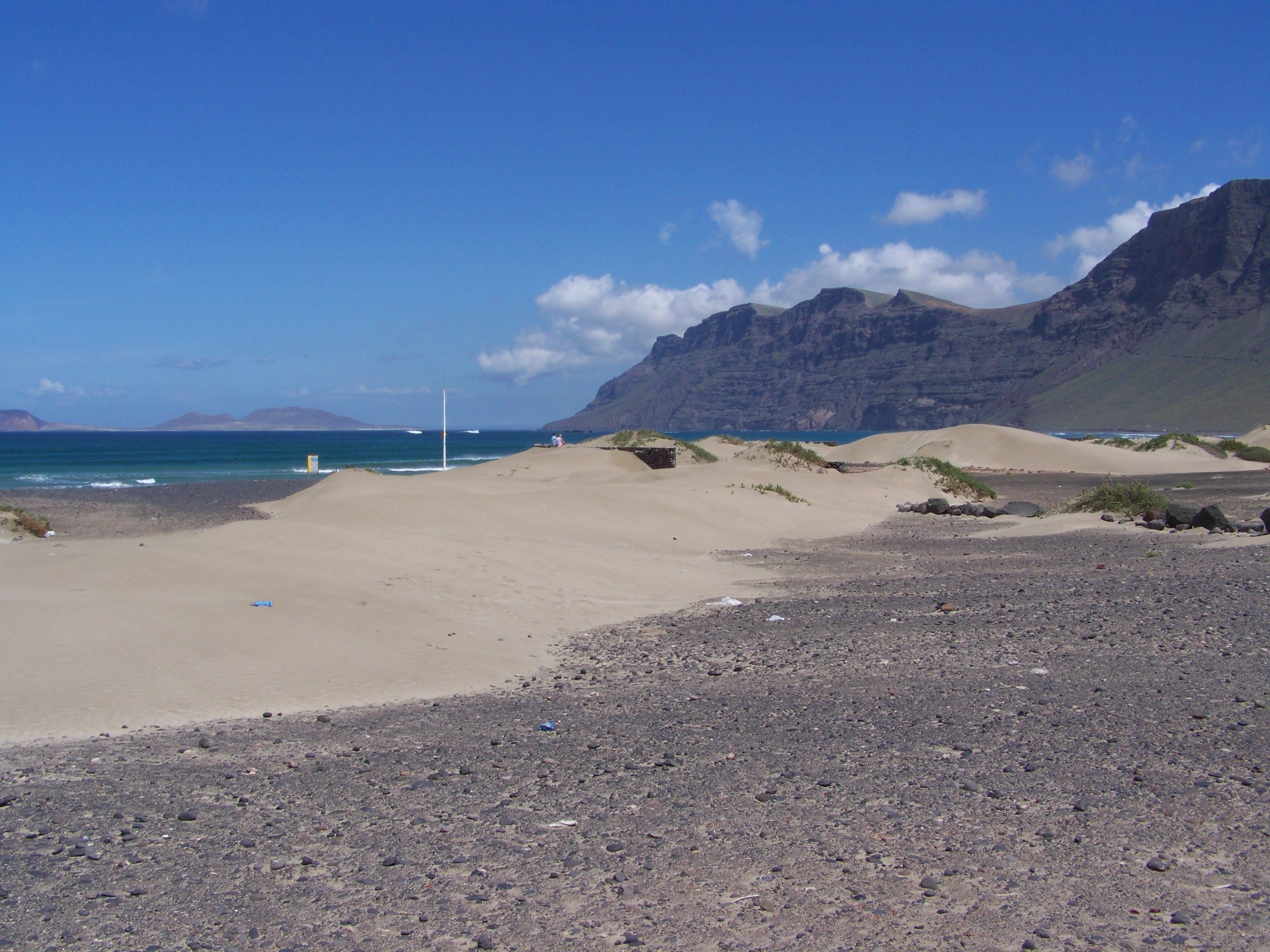 ---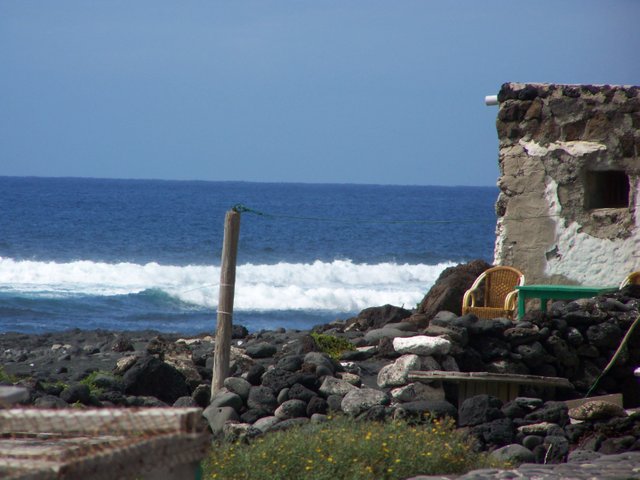 ---
Wusstet Ihr eigentlich, dass Lanzarote nur 140 Kilometer von Marokko entfernt im Atlantik liegt?
Did you know thatLanzarote is only 140 kilometres from Morocco in the Atlantic Ocean?
---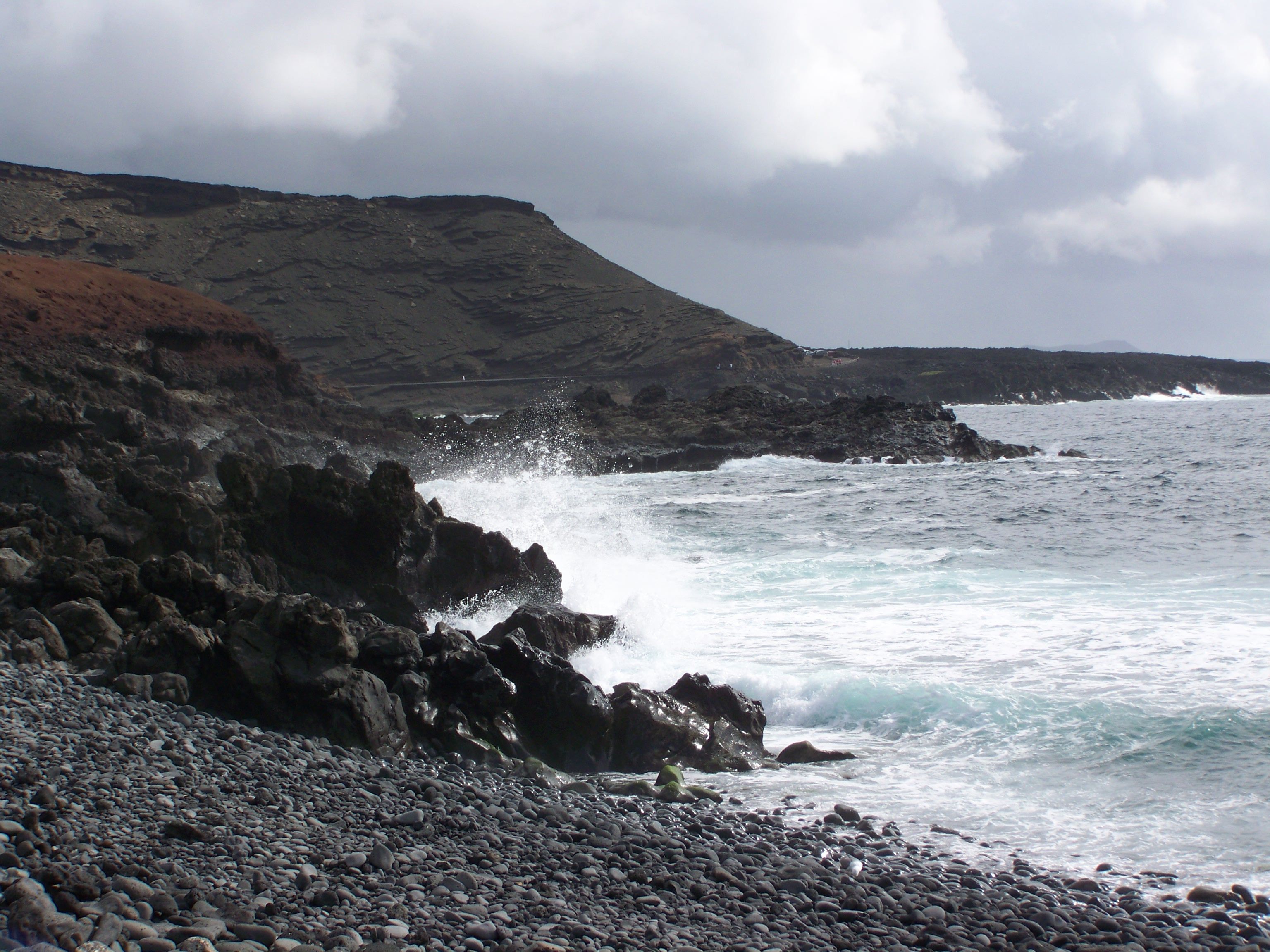 ---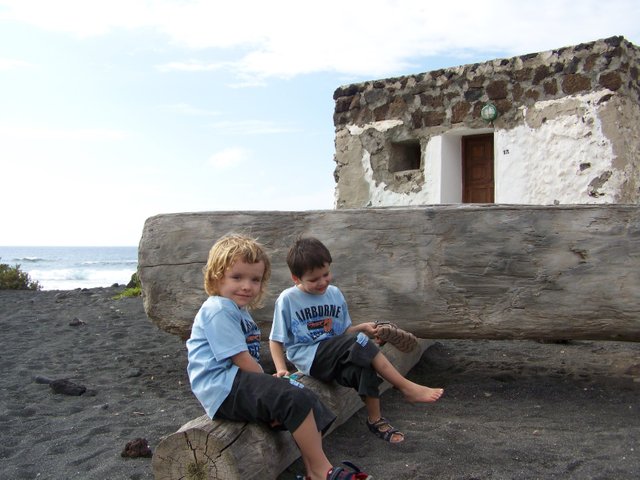 ---
Ich war spätestens am zweiten Tag unseres Urlaubs von dieser Insel begeistert.
Gelacht haben wir viel über und mit unseren Kindern, denn immer wieder hatten sie kleine Lavasteinchen in ihren Sandalen und die mussten sie dann ausschütteln und unser Kleiner fragt immer, ob er denn nun schwarze Füße hätte....
I was enthusiastic about this island on the second day of our holiday at the latest.
We laughed a lot about and with our children, because again and again they had small lava stones in their sandals and they had to shake them out and our little one always asks if he would have black feet.....
---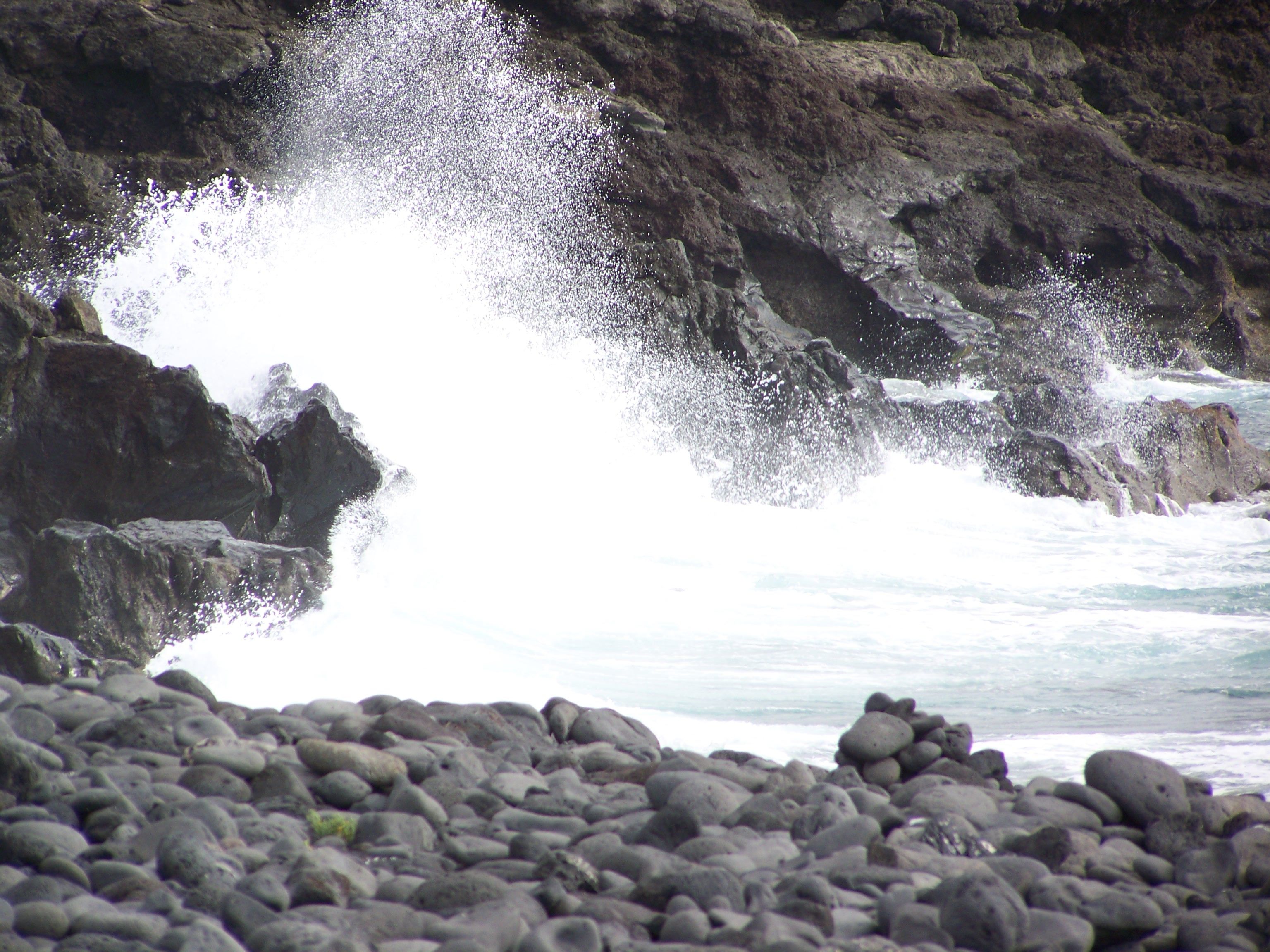 ---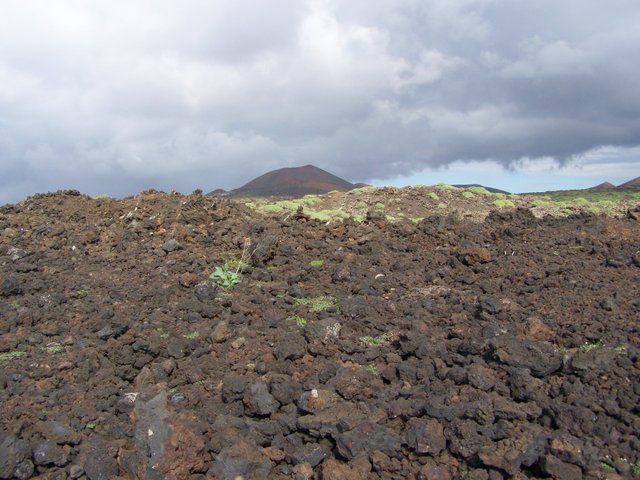 ---
Nun habt Ihr vielleicht schon einen kleinen ersten Eindruck von dieser schönen Insel bekommen können. Demnächst gerne mehr dazu vom Timanfaya-Nationalpark, La Graciosa und César Manrique. Ich würde mich freuen, wenn Ihr einfach mal wieder vorbeischaut :-)
Liebe Grüße
Romy @kuchenkruemel
Now you may have already gotten a first impression of this beautiful island. Soon we will gladly provide you with more information about the Timanfaya National Park, La Graciosa and César Manrique. I would be happy if you just drop by again: -)
Best regards
Romy @kuchenkruemel
---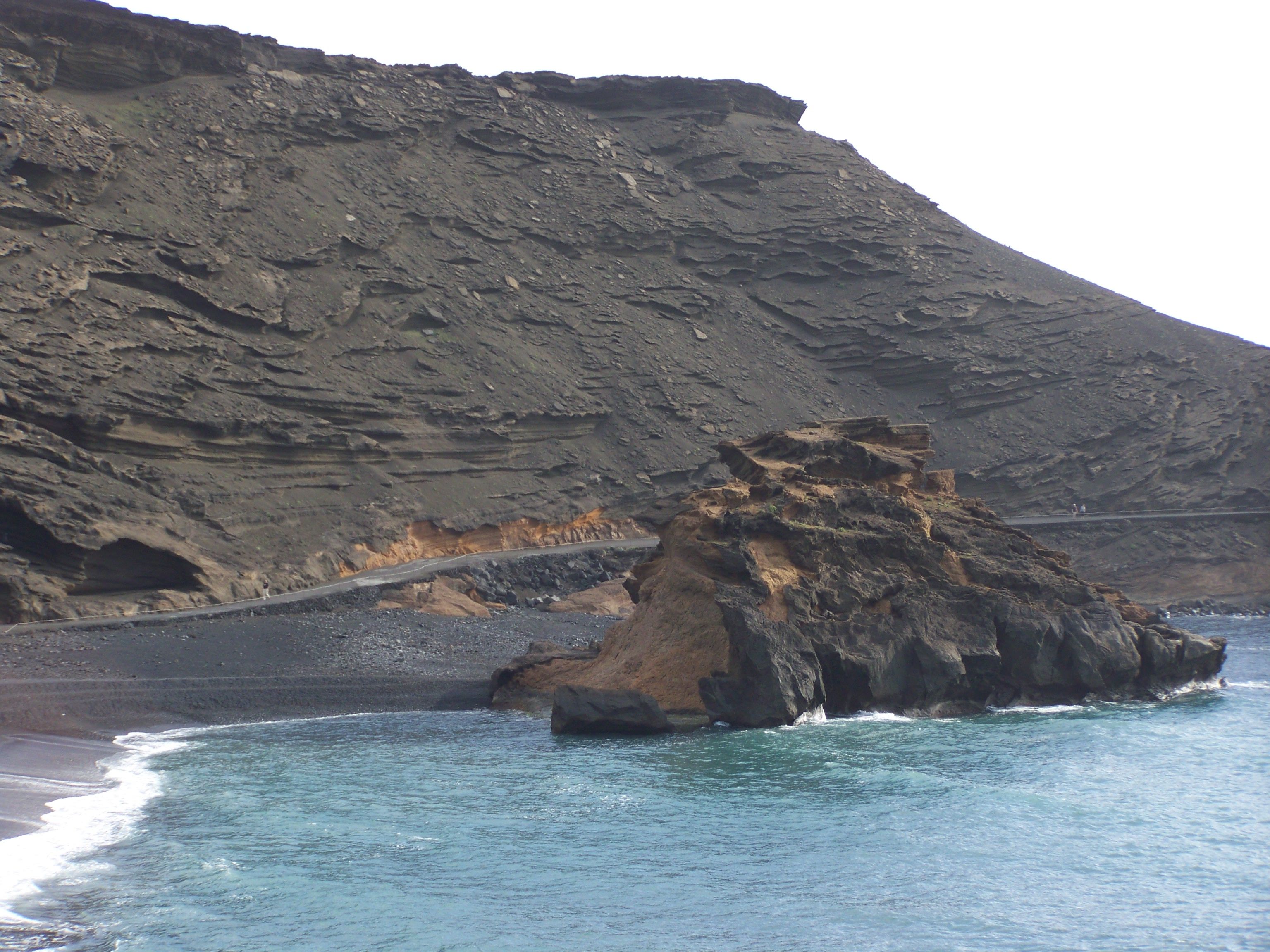 ---