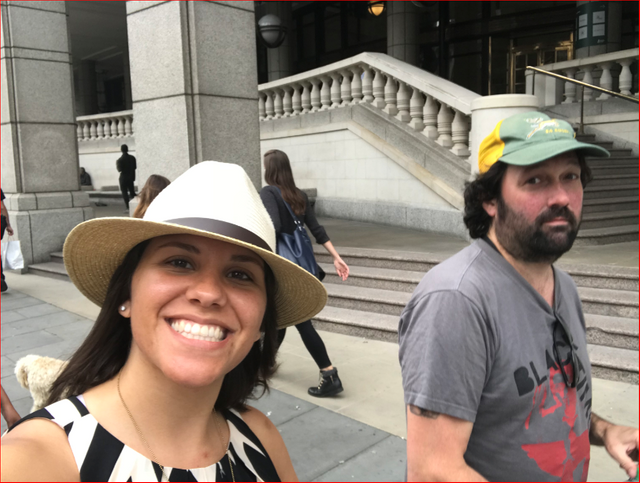 London...
Going to London was a much smoother process than returning, but that is a post for another day.
After landing, I took a bus to meet up with @stickchumpion. He was kind enough to take me to this really neat pub that had money from around the world on the walls. I saw money from Brazil, USA, and even local currency.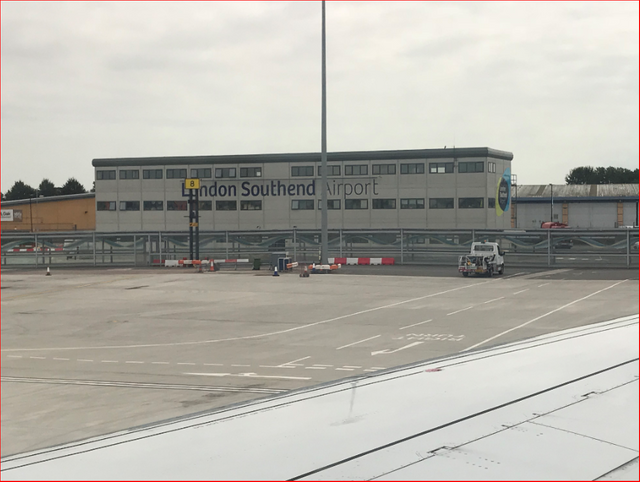 The First airport was small and simple to navigate through. I was surprised it was the first time I had to go through immigration. They asked me if I was a registered traveler?
I don't know, no...
Have you heard of such a phrase? Apparently, it is a skip the paperwork for a small fee frequent flyer type of deal. The agent told me that it is for those that travel often. Not being my case, I was sent off to fill out a form. If you travel outside the country this form is standard being that this form was usually filled out for me I was surprised by the questions.
My employment title. What if I didn't have a job or was traveling for a year?
What I was doing in the country?
Where I was staying?
I panicked with this questioned and messaged Muxxy for his full name. I didn't want to risk them deporting. Later I discovered they just need to know I wasn't sleeping on the streets. They didn't give me a hard time. Why I was so nervous or expected them to open an investigation is beyond me? Goes to show, I just need to travel more.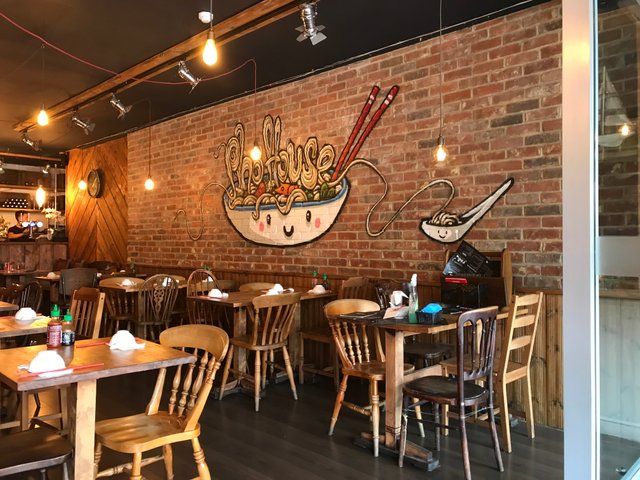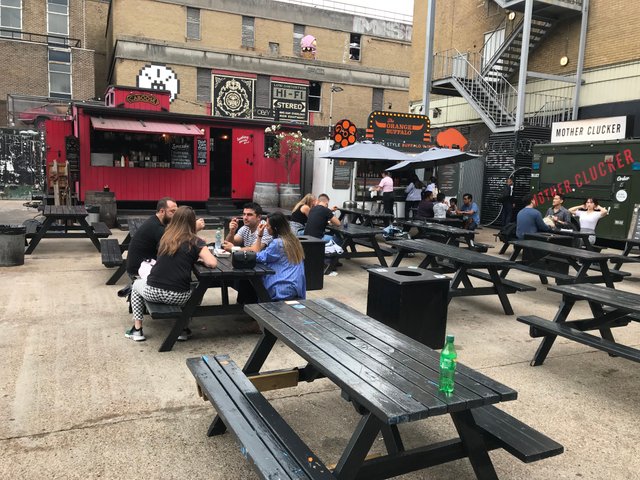 ---
The hole in the wall pub, brazilian coffee owner, and viteminess food.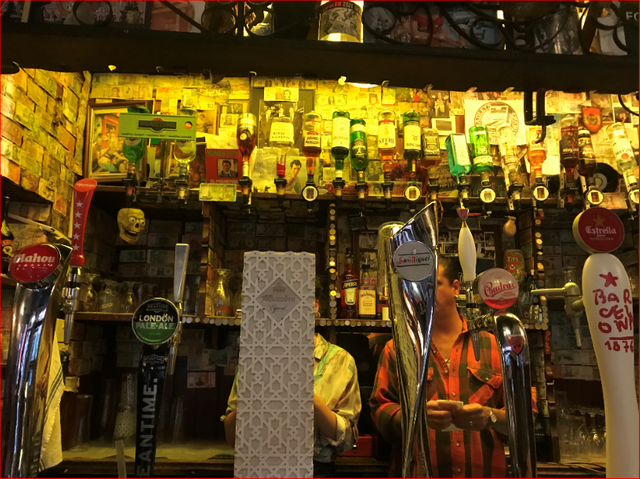 A short train ride over and I was sitting down waiting to see a familiar face. The place was crowded with people and I thought it best to stand somewhere more visible. As I was walking to the center, I see a familiar face.
I needed coffee and wouldn't you know. The first street coffee stand we went to was filled with Brazilians. Which to them was normal. There were a ton of Asians and Brazilians in London. I didn't hear any Portuguese accents, so I wonder how many were from Brazil and how many were from Portugal.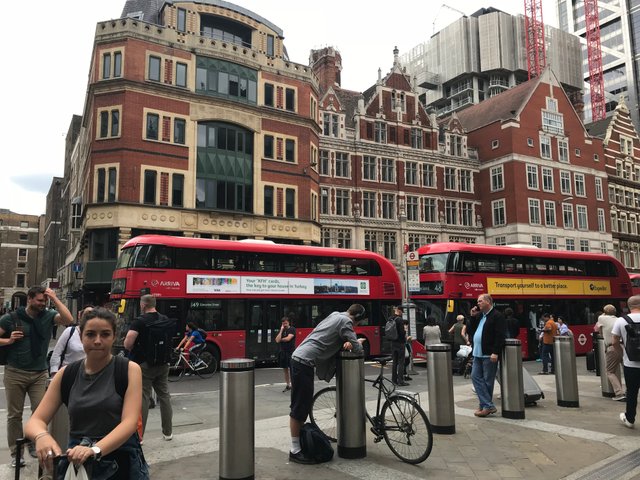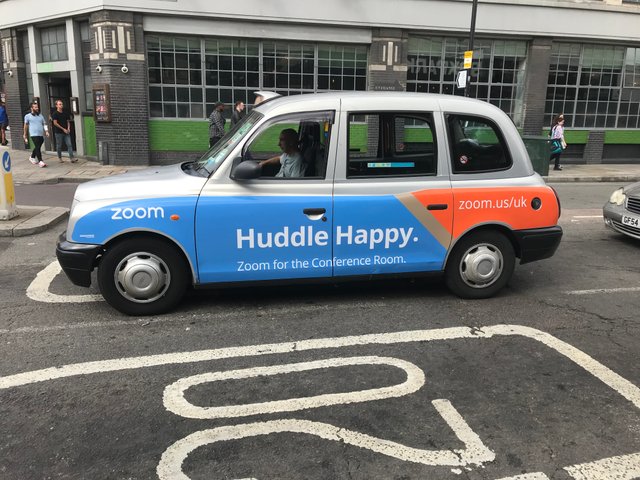 ---
♥.•:¨¨:•.♥.•::•.♥.•:¨¨:•.♥♥.•:¨¨:•.♥.•::•.♥.•:¨¨:•.♥♥.•:¨¨:•.♥.•::•.♥.•:¨¨:•.♥ ♥.•:¨¨:•.♥.•::•.♥.•:¨¨:•.♥♥.•:¨¨:•.♥.•::•.♥.•:¨¨*:•.♥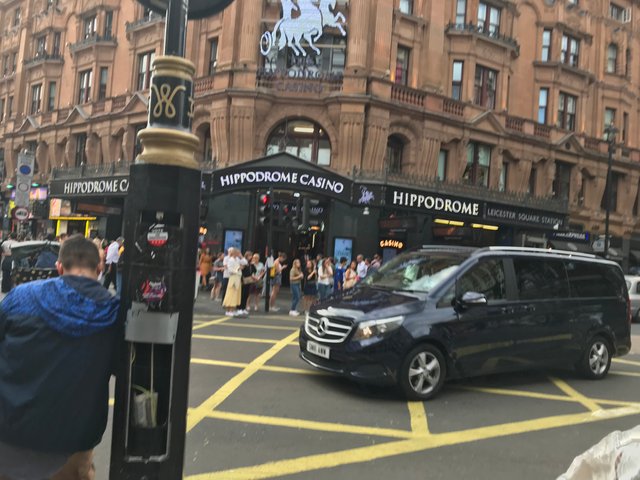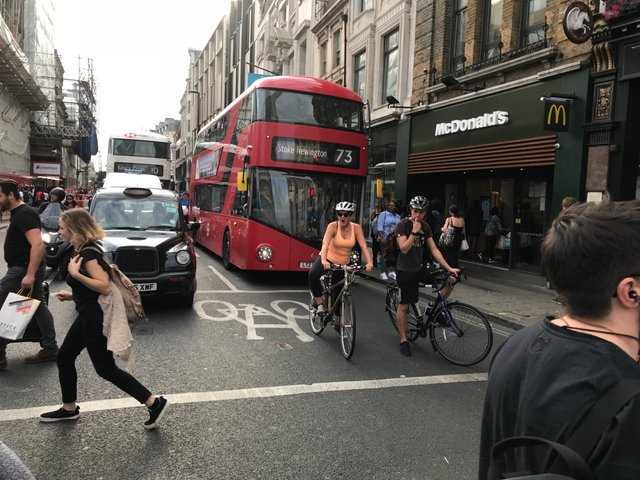 ---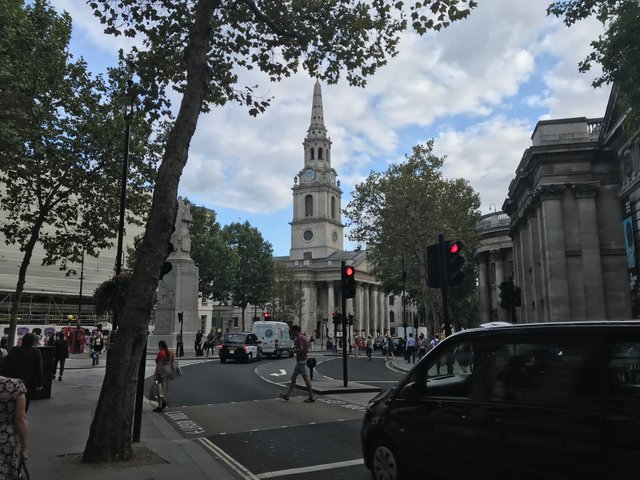 ---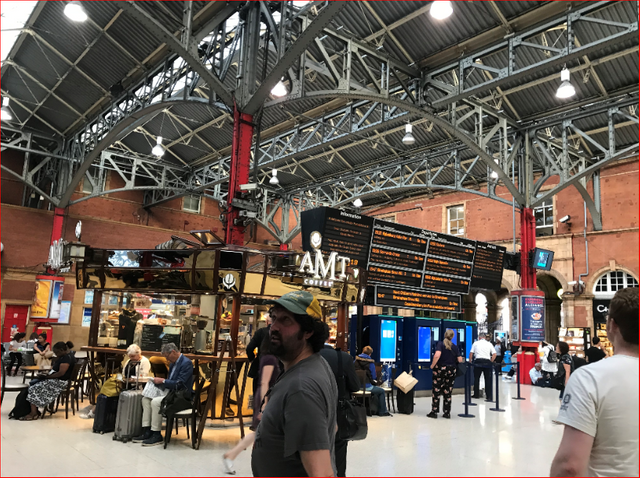 Navigating through London is very similar to NYC. Maybe simpler, I think I could have figured it out myself, probably feeling confident because I had a tour guide, and very grateful I didn't have to travel alone.
I had six hours until my train ride to see Muxxy. Stix did his best to show me around and I saw the palace from afar, a fancy plaza, and a ton of buses! I really liked shopping in London but was shocked by how dirty it was. Trash bins on every corner were filled to the brim. Those red phone booths everyone loves taking pictures in, filthy!
One must learn to stand right and walk left...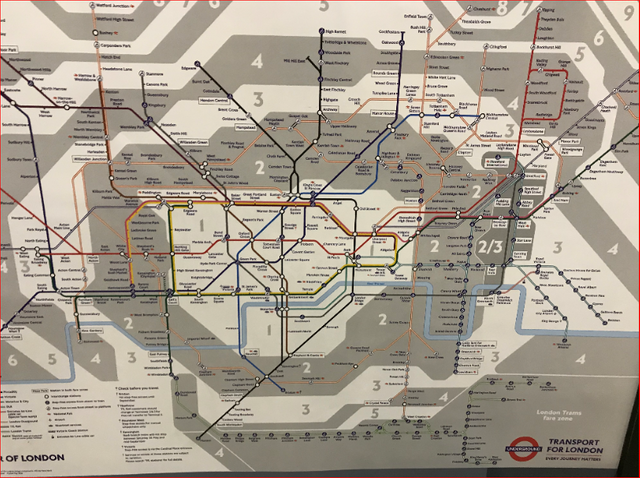 The folks over in London have figured out the secret of success with escalators. Thankfully my trusted guide made sure I stood on the ride side and didn't get shoved out of the way.
Why haven't we adapted this in the States?
Mind you these escalators are steep, I looked back for a picture and couldn't believe how high we were going. I wonder if anyone has every fallen all the way down? More pictures below.
---
♥.•:¨¨:•.♥.•::•.♥.•:¨¨:•.♥♥.•:¨¨:•.♥.•::•.♥.•:¨¨:•.♥♥.•:¨¨:•.♥.•::•.♥.•:¨¨:•.♥ ♥.•:¨¨:•.♥.•::•.♥.•:¨¨:•.♥♥.•:¨¨:•.♥.•::•.♥.•:¨¨*:•.♥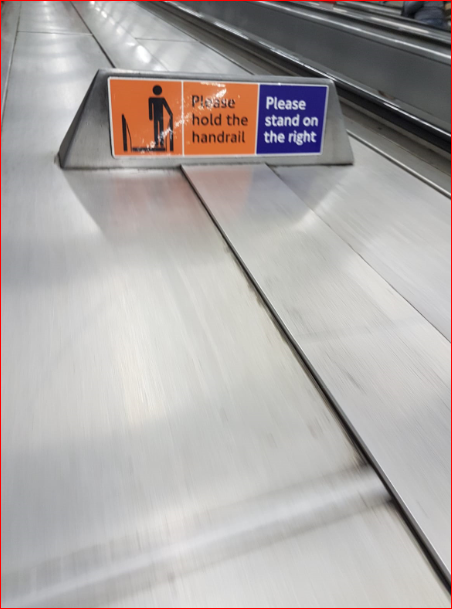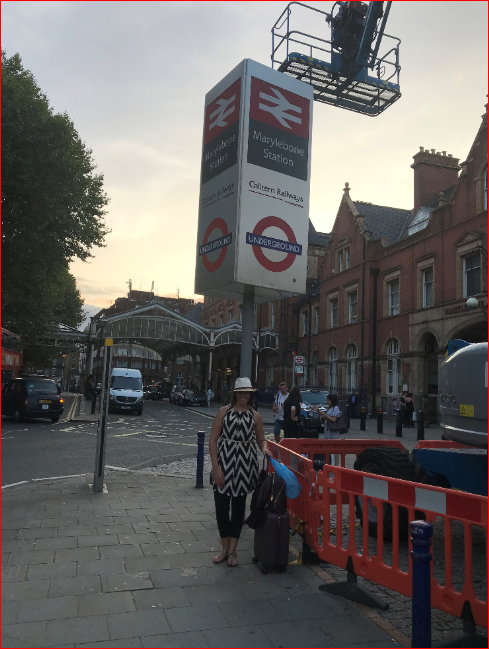 ---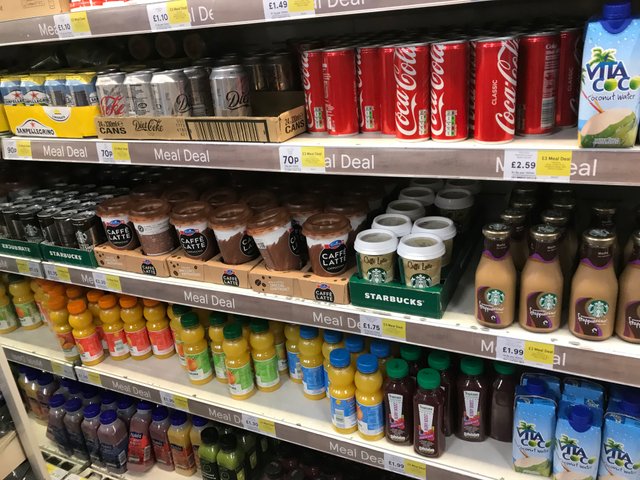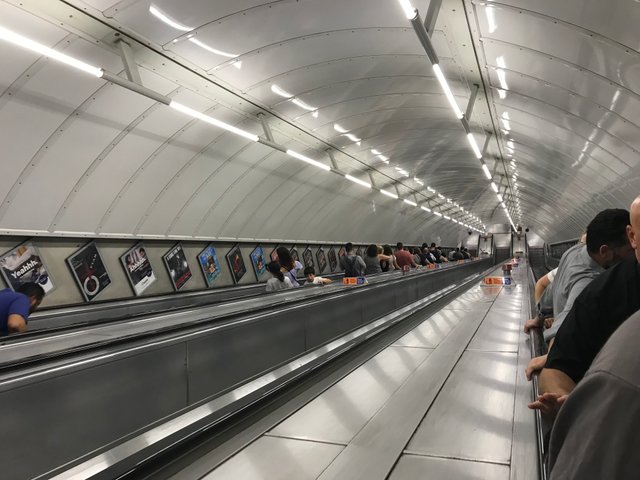 ♥.•:¨¨:•.♥.•::•.♥.•:¨¨:•.♥♥.•:¨¨:•.♥.•::•.♥.•:¨¨:•.♥♥.•:¨¨:•.♥.•::•.♥.•:¨¨:•.♥ ♥.•:¨¨:•.♥.•::•.♥.•:¨¨:•.♥♥.•:¨¨:•.♥.•::•.♥.•:¨¨*:•.♥
The food in London was most impressive.
I have a new found love for Vietnamas dripped coffee. It is sweet and delicious. The pub wine is sweet, the deep fried fish and chips are delicious, and Muxxy made sure we had all the pink. Before I knew it, we had eaten lunch, purchased some souvenirs, and off I was again.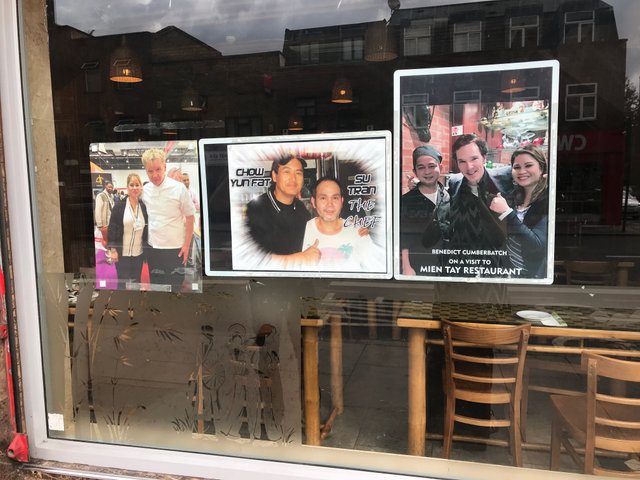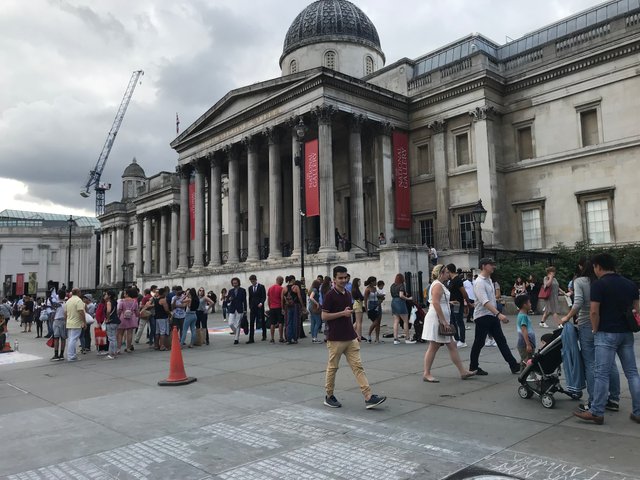 ---
♥.•:¨¨:•.♥.•::•.♥.•:¨¨:•.♥♥.•:¨¨:•.♥.•::•.♥.•:¨¨:•.♥♥.•:¨¨:•.♥.•::•.♥.•:¨¨:•.♥ ♥.•:¨¨:•.♥.•::•.♥.•:¨¨:•.♥♥.•:¨¨:•.♥.•::•.♥.•:¨¨*:•.♥