Visit the Silversmith in Yogyakarta, Indonesia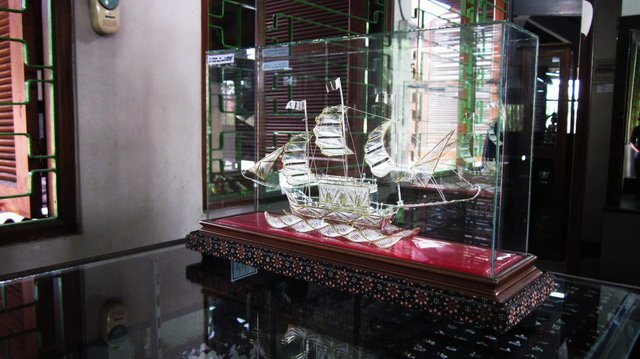 ---
In Yogyakarta, there is a famous district as silver craft center, called Kotagede. Kotagede is one district that is located suburban of Yogyakarta. The majority of people living as craftsmen of silver.
But, in Kotagede there is absolutely no silver mines, and also no smelter. Kotagede well known in the marketing of silver due to the quality of high silver craft. Silver price per gram of crude will rise after being touched by the hands of the silversmith, and become a beautiful masterpiece.
Silversmithing, in fact, stems from the tradition of the king's servants who make goods for the royal palace, be it jewelry or other equipment.
The characteristics of silver produced in Kotagede: contrast and embossed generated between pure white color and black color on each piece of jewelry design produced. Cup of tea, necklaces, bracelets and various other pieces of silver is the hallmark and beauty of silver produced.
The process of manufacture of raw silver ore in the form of small pieces is complicated and take a long time. For example, to make a pendant with a simple design takes from several hours to a day.
For a bracelet with a medium size, might be four or five days can only be produced by a single bracelet. In the process, the silver ore had to pass through various stages before they become accessories or ornaments to decorate homes.
The store that I visited is Borobudur Silver, which is located at Minister Supeno 14 st, in the Yogyakarta city. But you can choose any silver store there. All of will welcome you graciously.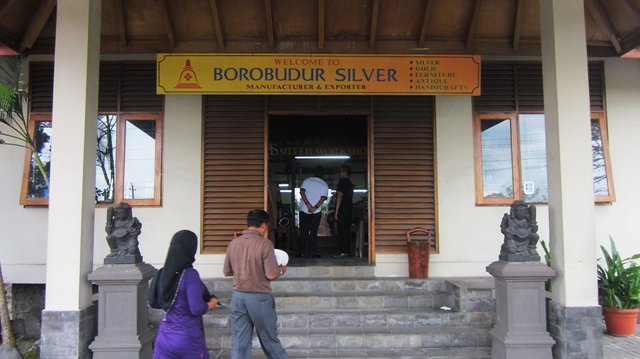 In front of Borobudur Silver
---

There placard that read: Awarded Winning Jewelleries
---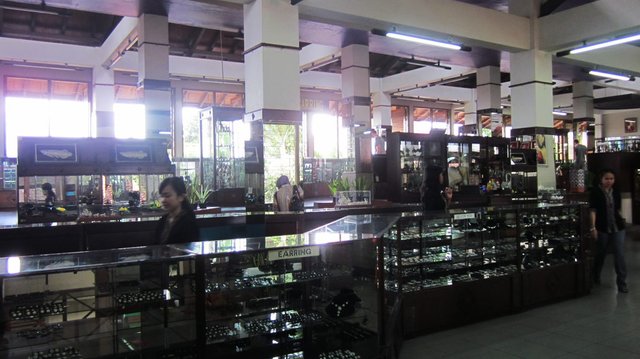 Elegant exhibition space
---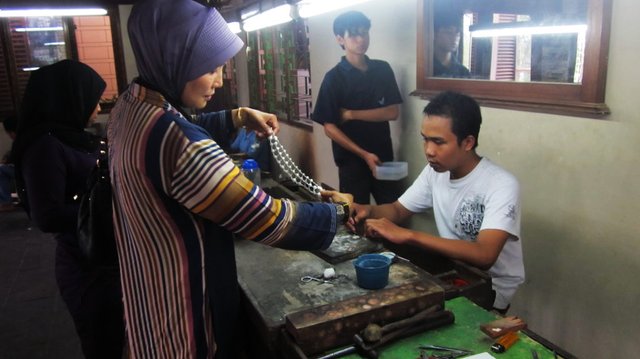 In the manufacturing space, some visitors see examples of handicraft products.
---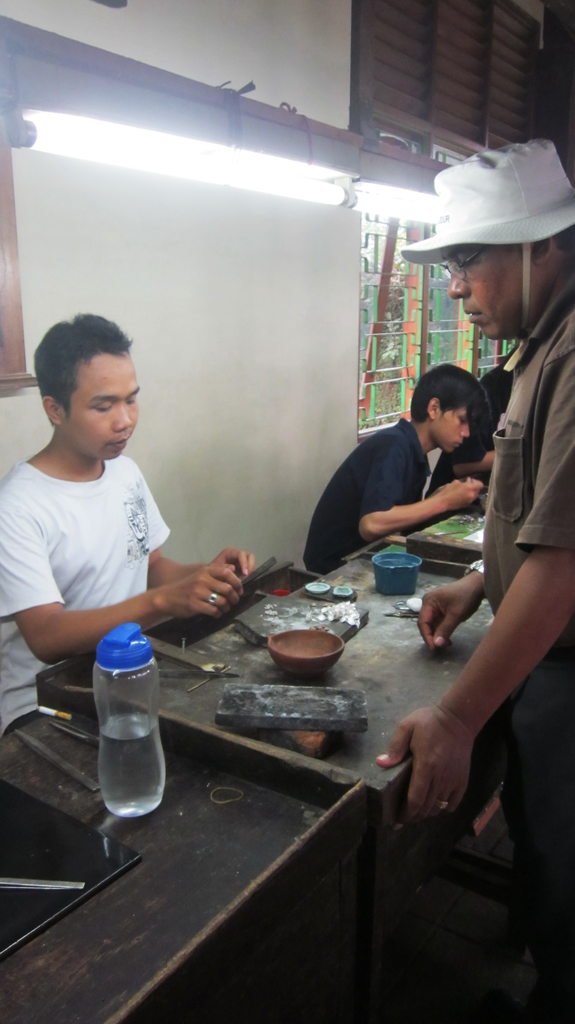 Silversmith serve visitors with an excellent.
---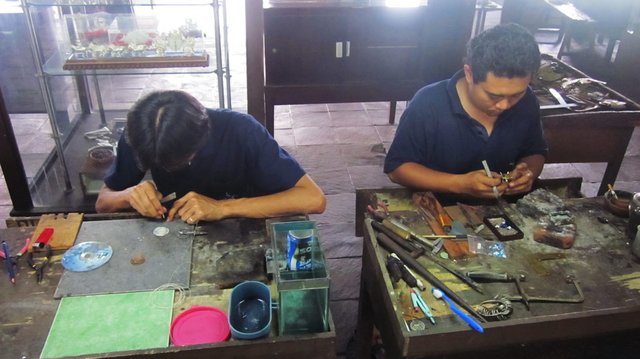 Silversmiths are working diligently
---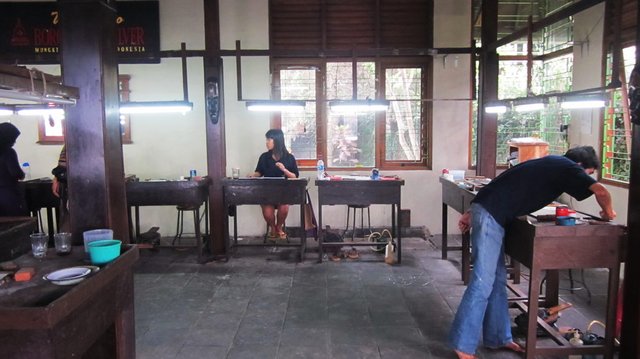 The room where the silversmith works
---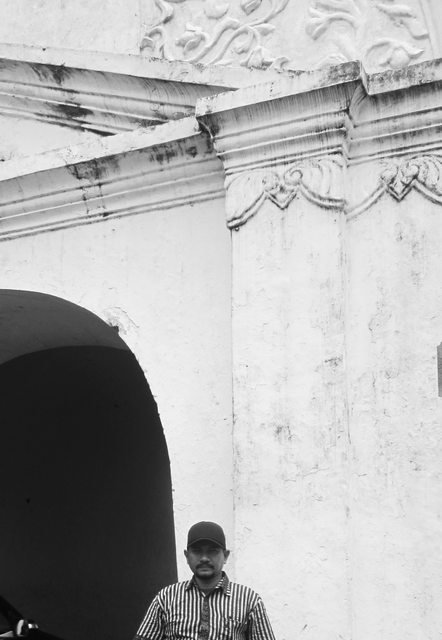 I'm on the road to the royal palace of Yogyakarta.