BoldspiritTravels on a budget: Some impressions on Bogota, a city of contrasts. [Solo backpacking on a budget in Latin America]
I arrived in Bogota in Colombia in 2015. In Europe, when I was deciding where I want to travel in South America, I was reading that the country is already safe. Maybe I was not too responsible and reasonable, but that was sufficient to me and I decided that I want to visit Colombia.
But… The whole world knows the stories about Pablo Escobar, the one and only king of drug smugglers. And although the times of violence and constant fights between police and drug mafia was over, no one really knew what to expect. So my family was a little concerned by my choices.
Just after my arrival, I noticed that the police/army is literally everywhere. I took a bus to get from the national airport to my host's house in the residential area. And throughout the ride, I saw groups of soldiers/policemen. I was something rather unusual to me. At those moments I always get this immense feeling of gratitude. How lucky am I to be able to live in a country/continent that doesn't suffer from war for many years now.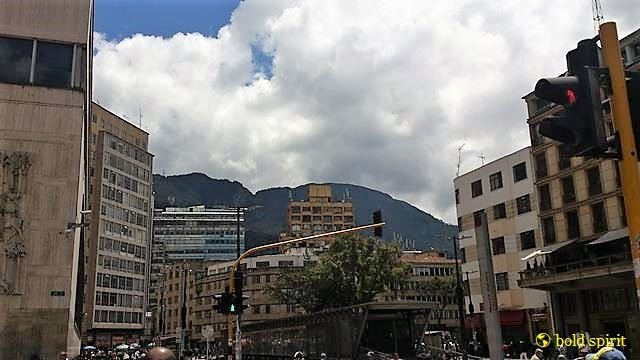 I have already written about my great trip to Monserrate, a mountain that should be reached by anyone who enjoys spectacular views of the city from above. Then I visited "el Museo del Oro" (Golden Museum), that exhibits pieces from all the major pre-Hispanic Cultures in Colombia. It is definitely a must see.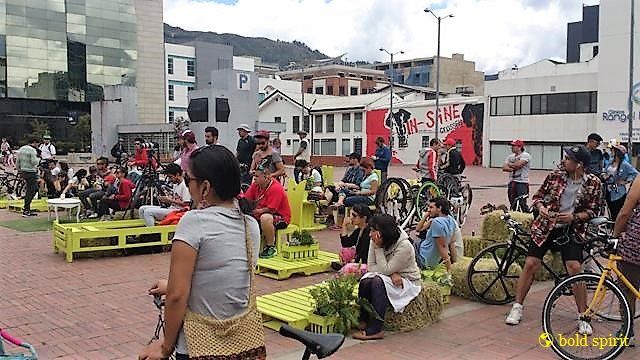 Nevertheless, as you may already know if you "read me" more regularly, I enjoy wandering around the city, without any direct purpose. I was walking in the downtown, to have an idea of what this city is about, then sat with my coffee and watched people from a distance. Bogota is a capital of Colombia, so obviously the people on the streets were not much different than in any other capital in the world. They were mostly in a hurry, well dressed with their suitcases or expensive purses.
But Bogota, at least to me, is a city of contrasts.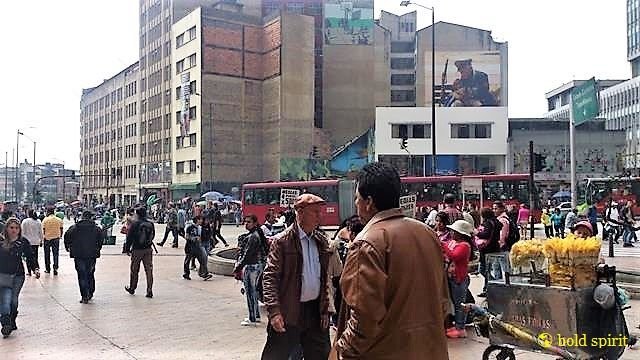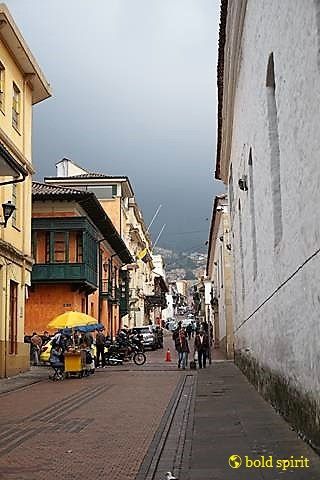 I was told by my hosts that I should always be on my way home when the sun came down. That after the dark the city may be dangerous, especially to a woman who definitely is a tourist (with my Slavic type, pale skin, green eyes, nothing close to typical Colombian girl). I also should take care of my belongings and avoid taking pictures with my camera. I am a rather adventurous person, but I knew I just cannot afford being mugged. So yes, I have listened and I rarely took photos. Sadly. But I concentrated on observing people instead and I soaked in the present moment instead of focusing on a good shot.
Where was I? Oh, yes, the contrasts. It was enough to turn around a corner, just next to one of the major "plazas" and you get back to reality.
There were People cleaning/polishing shoes, so-called "boot polishers" one next to the other. Everywhere. When I started to pay attention I noticed that those better dressed, mostly men, always have shiny shoes. ;)
Another particularity – stands with people offering a mobile telephone connection paid per minute. All that instead of public booths with public phones, offering at least a little bit more privacy.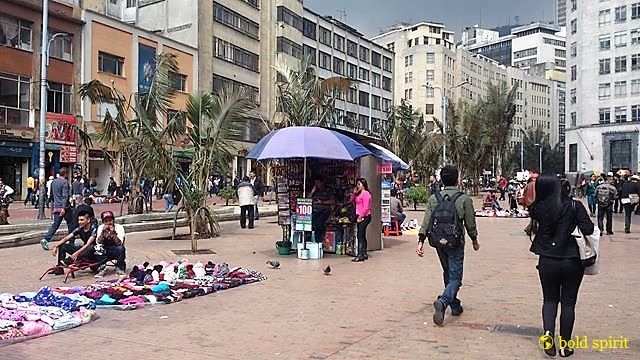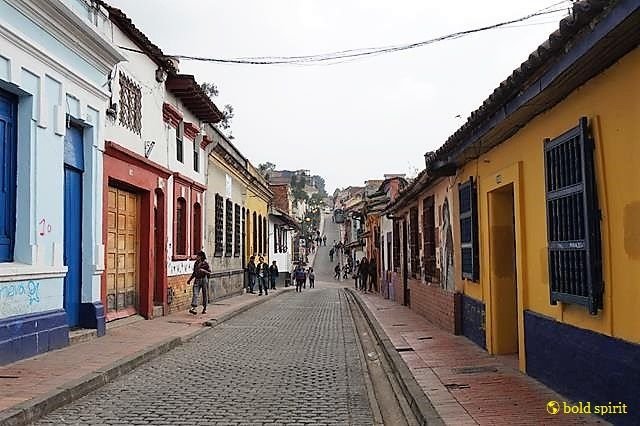 Other little stands were offering food, from fruits (already cut and ready to eat; my absolute favourites – mangos!!) to churros to beverages, like fresh juices.
Like everywhere in Latin America (and I am sorry for making a generalisation but this is how I saw it back in 2015) there were a lot of (harmless) beggars and homeless wandering around the streets or just sitting on the corners of bars and little shops.
The city was a bit tiring for me because it was constantly loud. I guess people from Southern countries, including Spain or Italy, tend to speak louder in everyday situations, to their family or friends, on the streets or at the bars. But here it was somehow multiplied. Maybe it was because of all those little stands and their patrons doing their best to attract a customer?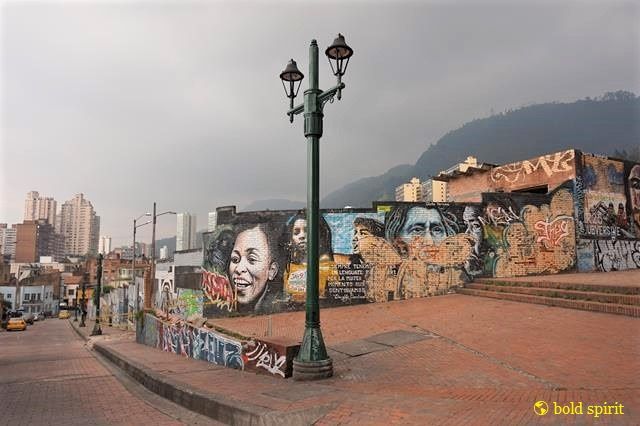 Although I must be honest and say that Bogota was not my favourite part of Colombia, I definitely cannot imagine missing it.
Thank you for being here with me. I hope until next time!
Pura Vida and enjoy your journey! ❤