Seven months after my operation, I am finally back to my own feet backpacking together with my husband @panoramicview. I had shared a few blog entries before about our 30th birthday travel celebration to Negros Occidental.
Related blogs:
Four days and three nights - we love these kinds of adventure where we get to spend time with ourselves and embrace the new environment we are in. I do want to share with you our backpacking Negros trip but I will instead keep that on halt for now.
This blog, however, is just related to it except that I am sharing how we both were able to survive our 12-hour land trip commuting from Negros Occidental back to Cebu.
The worst 12-hour land trip I had happened almost a year ago when we went to Sagada for our wedding anniversary (we'll be celebrating our 3rd this month as well and I don't have plans on where to go just yet). Although we were on a nice and spacious air-conditioned bus, I had LBM due to overeating lemon pie! Be careful with those yummy lemon pies next time! Imagine my struggle just to hold my butt from spilling out those gross stuff, urgh, I don't even want to remember it.
Anyways, I had survived that without even a spot on my below because of the power of the mind. Yes, I totally believe that our minds can do wonders and can do the almost impossible things.
Just a few minutes ago as of this writing, @panoramicview and I had just arrived from yet another 12-hour land trip and unlike the Sagada-Manila 12 hour trip where we only took one bus, this time we took eight vessels! Wait, let me take that back, we had 12 hours travel time including both land and sea trips.
Let me share how our trip went (I had embedded some of the images I took while the bus was moving.):
11:30 AM - Took an air-conditioned Ceres Liner bus from Inayawan, Cayawan, Negros Occidental from where our cottage atop a hill was located going to Sipalay.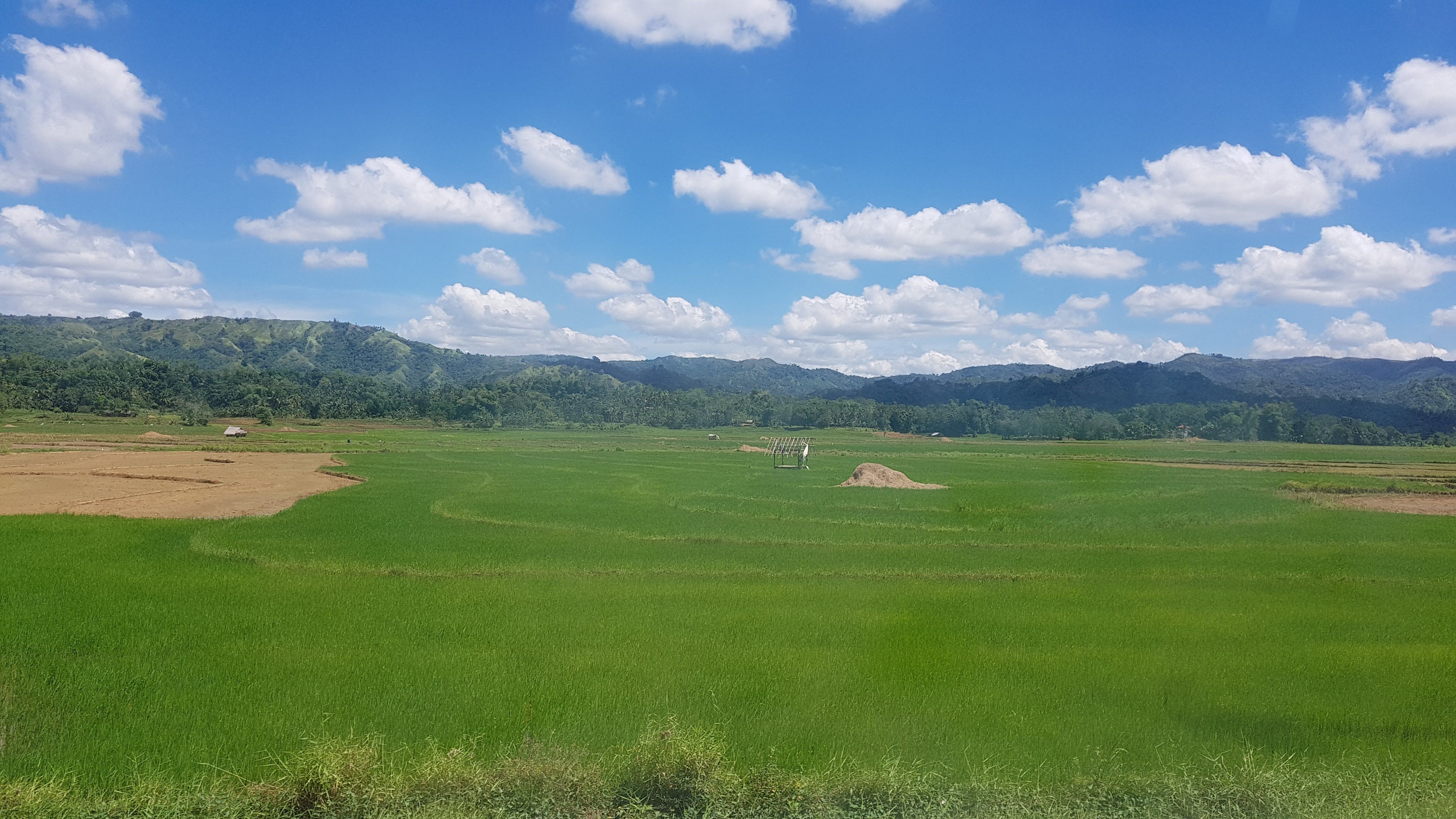 Unfortunately, there are no buses going from Cayawan to Bayawan which was our next destination to meet up with a co-steemian and co-achiever @g10a.
12:00 NN - Reached Sipalay and boarded on another air-conditioned Ceres Liner bus going to Hinobaan.
Everything's fine when you take an air-conditioned bus because you can't breathe any dust from the environment outside.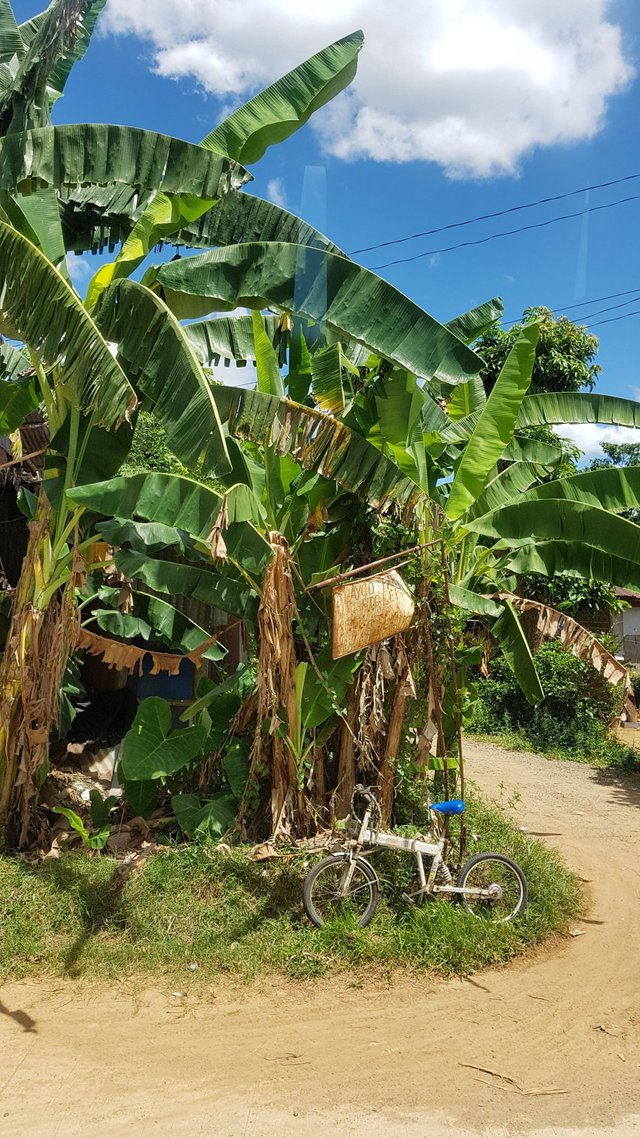 1:00 PM - We reached Hinobaan bus terminal and took another Ceres bus liner going to Bayawan. At this time, there was no other option but to take the ordinary bus. I realized there's a direct bus from Hinobaan to Dumaguete but since we are meeting up a friend and a steemian, we paid only up to Bayawan.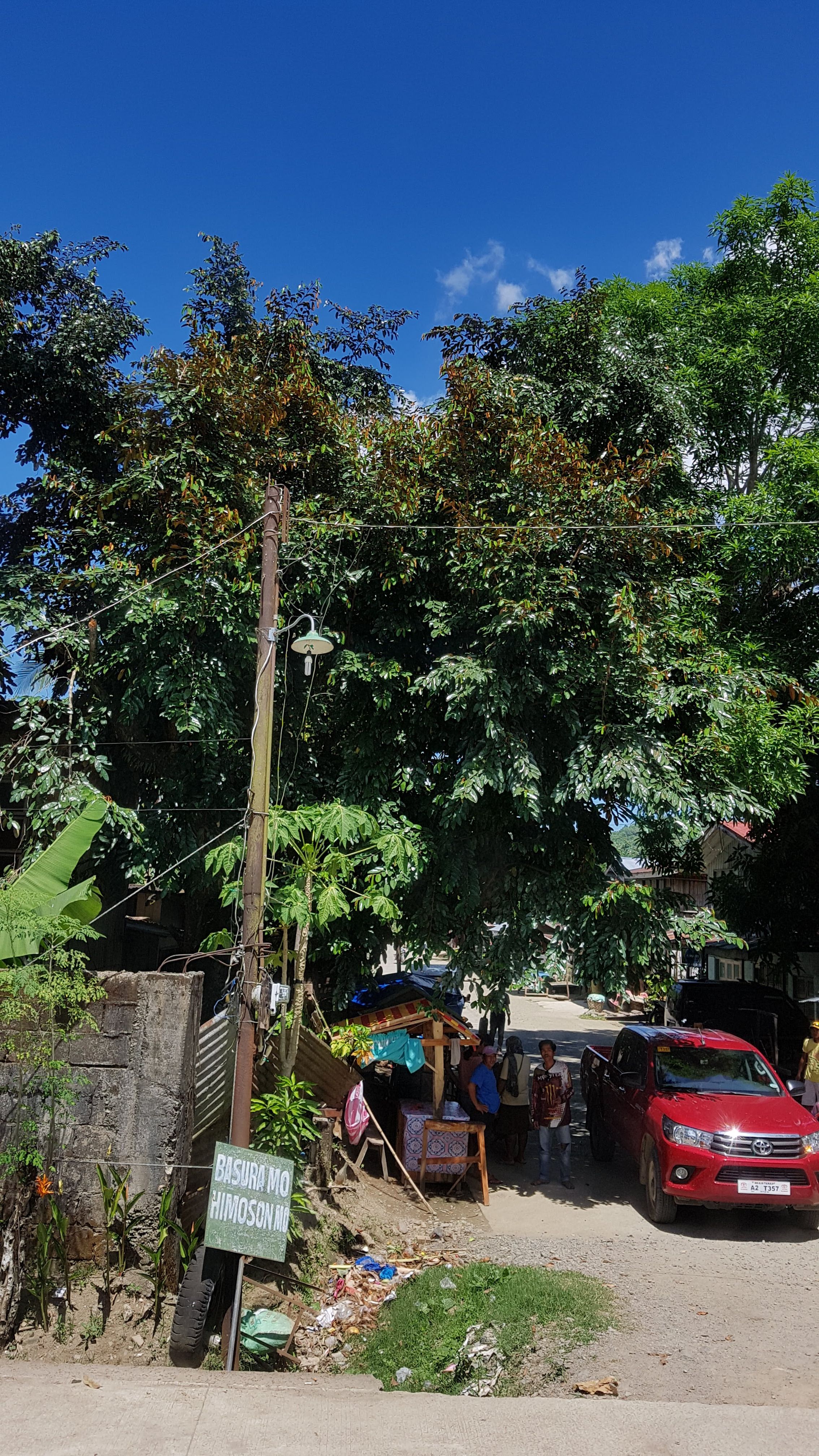 Read the message!
2:30 PM - Finally reached Bayawan after an hour and a half hours travel from Hinobaan. The roads are not yet concrete from there so we got a few dust here and there. We were both starving as well because we didn't have lunch yet.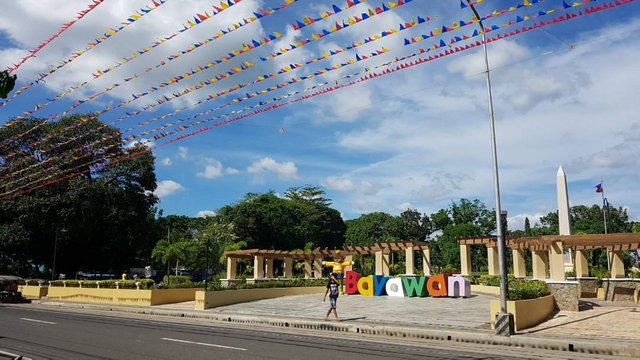 Our plan was to eat in Bayawan. Unfortunately, we missed to meet up with @g10a and other steemians from that town because of an incorrect mobile number provided. It was funny but we have to move on from that. I believe there will be another opportunity in the future.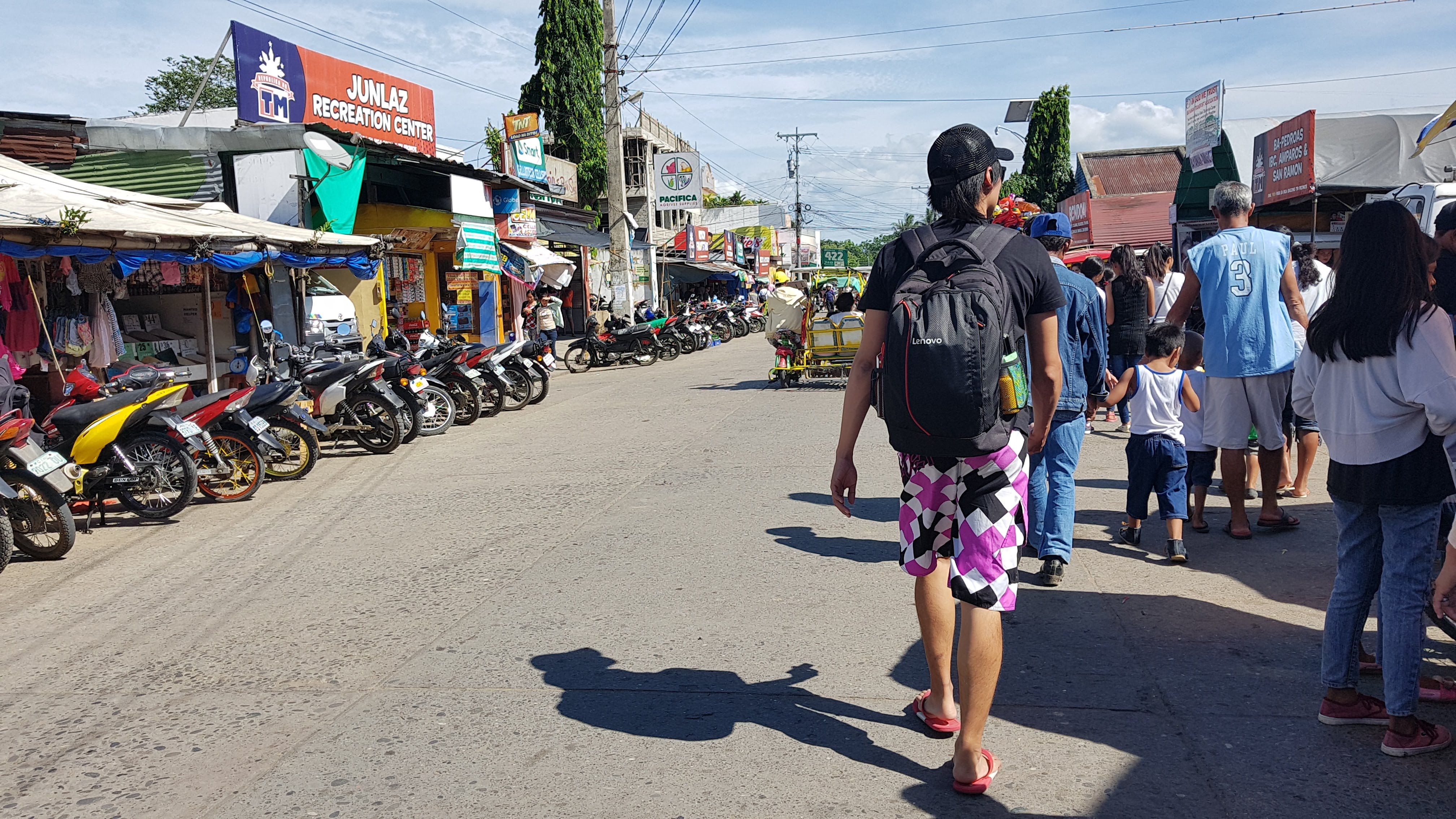 Walking around the town, seems a bit busy I guess they are celebrating their fiesta.
2:40 PM - We found an air-conditioned Ceres Bus Liner from Bayawan bus terminal going to Dumaguete City. Although hungry, we can't let this bus go without boarding so we had to hold our hunger, ate the remaining M&Ms and other junk foods we have in our bags just to keep our stomachs entertained, oh and lots of water too!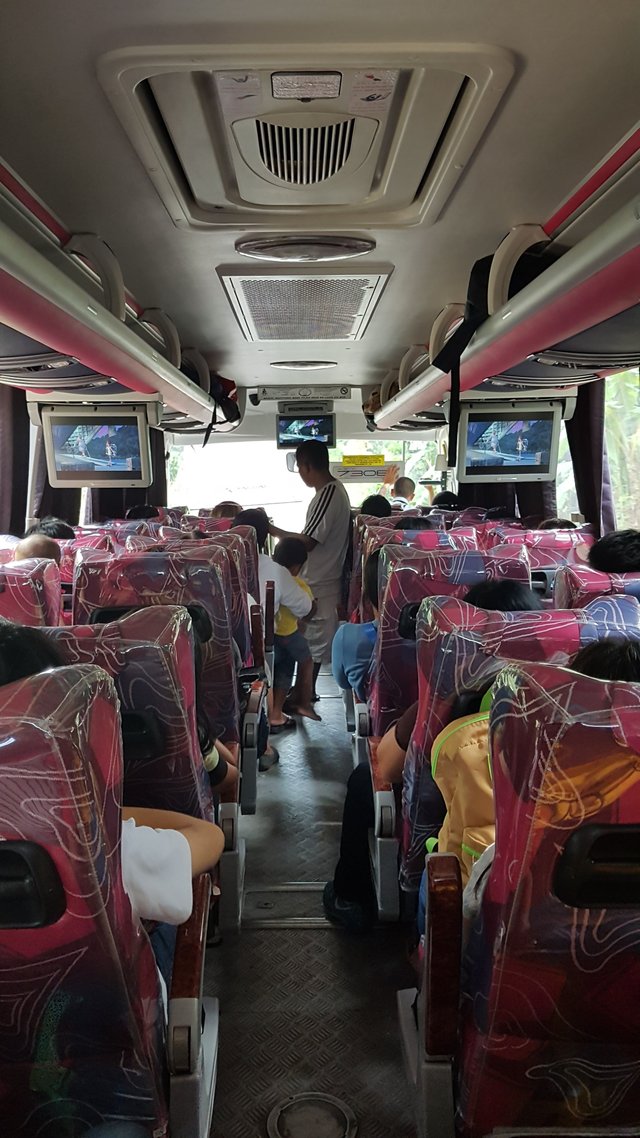 5:00 PM - The trip took awhile but finally we reached Dumaguete City! I miss my friends who are from Valencia and Dumaguete. I really want to visit them again but due to time constraint, we have to go to catch the fast craft bound from Sibulan to Liloan, Santander, Cebu. We paid a trike driver to take us from Dumaguete City to Sibulan port. Of course, we bought food to go at McDonald's first.
6:00 PM - The 5:30 PM trip was already fully booked. We have to wait for the next one instead which was fine with me. I was still able to catch the UAAP Women's Volleyball match between Adamson and UST.
7:00 PM - Although the sea waves were a bit terrifying, we managed to reach Liloan port! Yey! Just two more vehicles to ride on. Again, we boarded a Ceres bus liner going to Cebu City.
Traffic and other factors made the trip longer but since its air-conditioned and movies were played to entertain the passengers, all was well on that trip.
10:45 PM - Finally, we reached Cebu City after watching two movies. We had to take a cab from the bus terminal to home.
Video of one of the many rice fields we pass by from Sipalay to Hinobaan.
At last, we are home! But surprisingly, both of us were not tired! Only hungry. I still have enough energy to comment on posts and even write this 900-words-blog.
I believe this is because I am always looking at the brighter side of the situation. James (@panoramicview) and I always talk about different topics during travel, one thing that we had improved a lot through our backpacking trips is that we don't have any more tendencies of fighting over certain matters.
During our first few travels before, we would often fight about decision makings and small stuff but those were history now. I guess we have grown and knew each other that well that we had already learned how to deal with our personalities, above all, maturity, love and understanding most especially respect is what our relationship is based on.
It was a long day, started as a frustrating one as I crashed James' drone but all is well and so after posting this, we are off to bed!
Night night guys!
---

---
Please like @teardrops on Facebook and Twitter:
• https://www.facebook.com/teardropstokens/ •
• https://twitter.com/teardropstokens •