On my flight back from Hong Kong to Johannesburg on 1 January 2017 I already wrote this article (in my mind) but realty was waiting for me on my arrival and I never got the opportunity to put pen to paper; I started work on 3 January and also had to pack all my belongings to move to a new house on 14 January - really a hectic time. Luckily, Chinese New Year came on 28 January, giving me the perfect opportunity to start the year new again.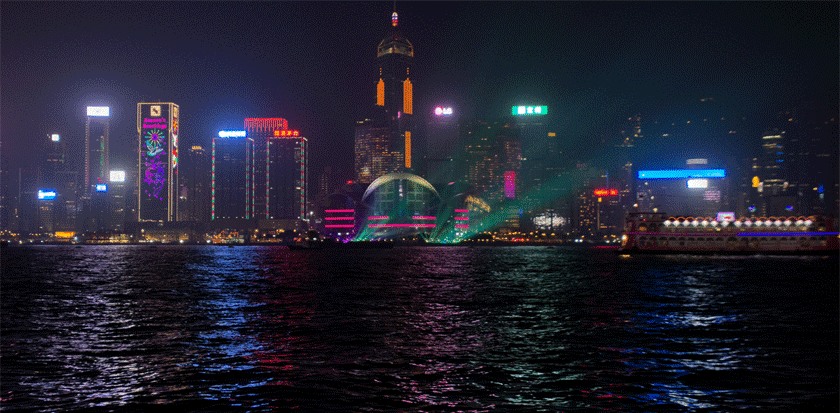 This year is the year of the Rooster and I am a Rooster (This is the sixth Rooster year since I was born!). When I arrived at 17:44 there was already a crowd waiting for the Midnight Countdown [705] I must confess that the past 27 days were really difficult for me, as some of the Rooster characteristics are to be meticulous and very strict on oneself – writing this article became an obsessive burning feeling.
That being said, this article is all about the 48 hours, give or take, before I boarded the plane to return to South Africa. But it even started a few days earlier. You see, I was in Shenzhen with Xiaoyi for the Christmas period, and the idea brewed in my mind to photograph the legendary Hong Kong New Year's Eve fireworks.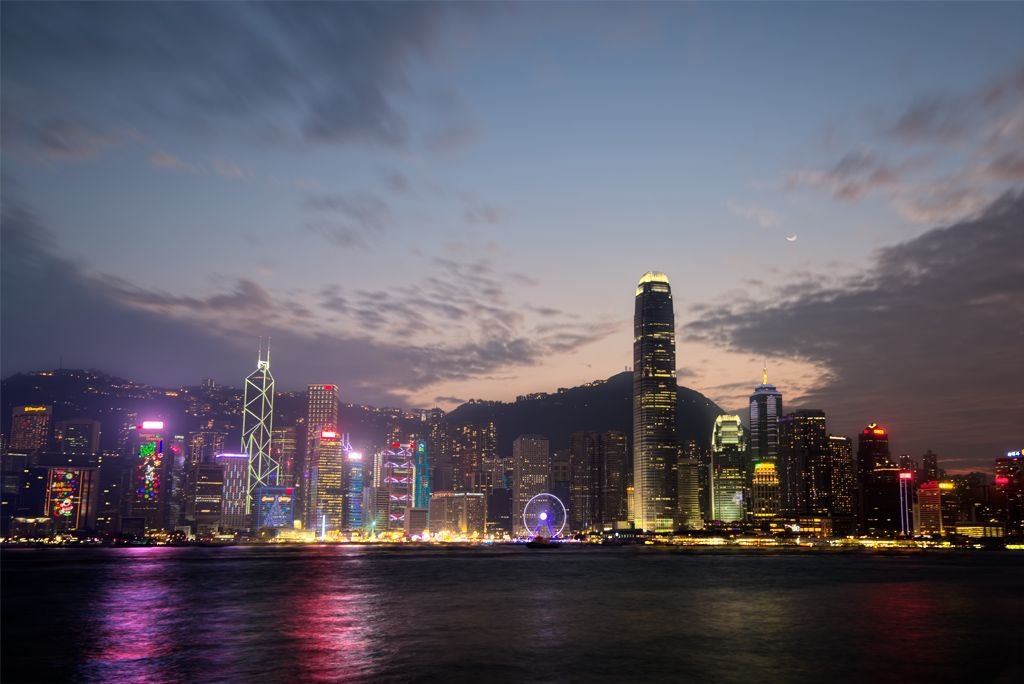 (Last sunset of 2016 over Victoria Harbour, Hong Kong)
Problem was accommodation. Getting accommodation at such short notice was basically impossible. The writing on the wall seems to be reading the thoughts of "Tiger Lady" [707]After 2 days of searching (and even booking and paying for one B&B just to later found out that this is a double booking and thus not available anymore – I did get my money back) I eventually gave up - deciding to give it a another try sometime in the future – better prepared.
But then, on Friday afternoon, Xiaoyi's daughter and son-in-law (they live in Hong Kong) arrived in Shenzhen, announcing that they will be staying in Shenzhen for the weekend and that we can go to Hong Kong and stay in their apartment – they were well aware of my desire to photograph the fireworks!
We already had an appointment with other photography friends for an early morning photoshoot in Honghu park on Saturday, so we eventually left for Hong Kong around 13:00 on 31 December. We arrived in the apartment at about 15:00. Knowing that a long day is still ahead of me, I decided to take a quick nap. When I woke up at about 16:30 I told Xiaoyi that I really need to hurry to get to Victoria harbour otherwise I will not get a good spot for the midnight fireworks. It is about a 20 minute walk from the apartment. She thought I am crazy as it is still more than 7 hours before midnight. After long deliberation she called a Hong Kong based photography friend. He told her that he is already waiting since 14:00 and he does not know whether I will be able to get in to the harbour area anymore!
So we left in a hurry!!!
On arrival I could see that this is going to be difficult to get a good spot, but at least the police still let us in (Xiaoyi went with me but just to make sure I am ok, she decided not to follow my madness and returned to the apartment once I got a place to put up my tripod).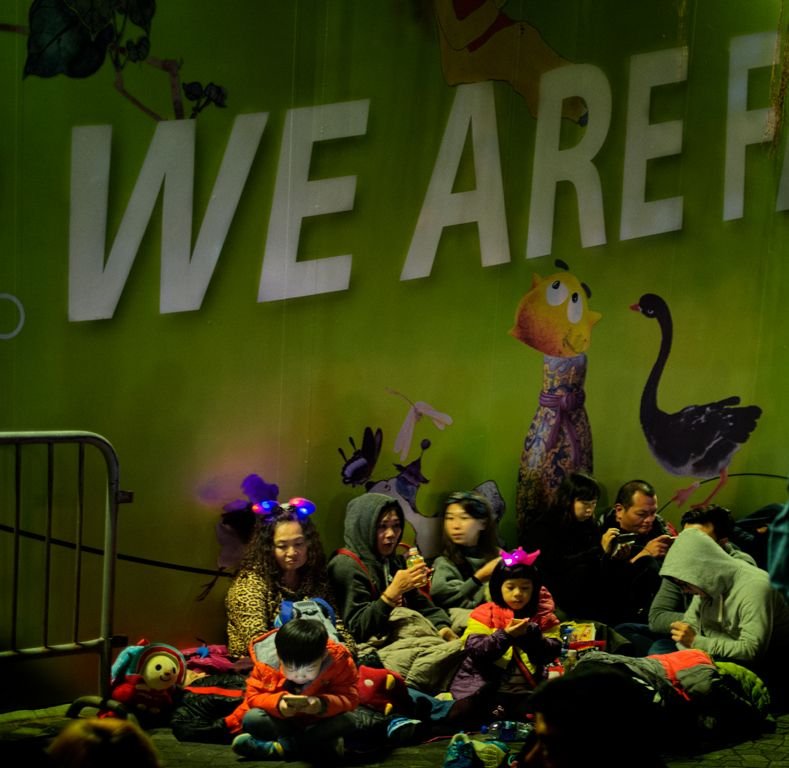 (The F-word - The writing on the wall seems to be reading the thoughts of "Tiger Lady")
So there I was, nicely settled in ready to take my first photograph at 17:44 - just in time to photograph the last sunset of 2016!
A long wait ahead of me.
At least I was not the only mad person, I was surrounded by at least another 100,000 similarly mad people…
In the next 6 hours I made new friends, photographed the same scene across the water with several different settings and lenses, joined in count down practice sessions (yes, really!), walked around taking photos of my fellow mad men, slept a little bit, drank a tinned coffee, ate more snacks than what is good for me, and when the fireworks began I was so in awe that I forgot to take any photo for more than a minute. Luckily it continued for a full 10 minutes.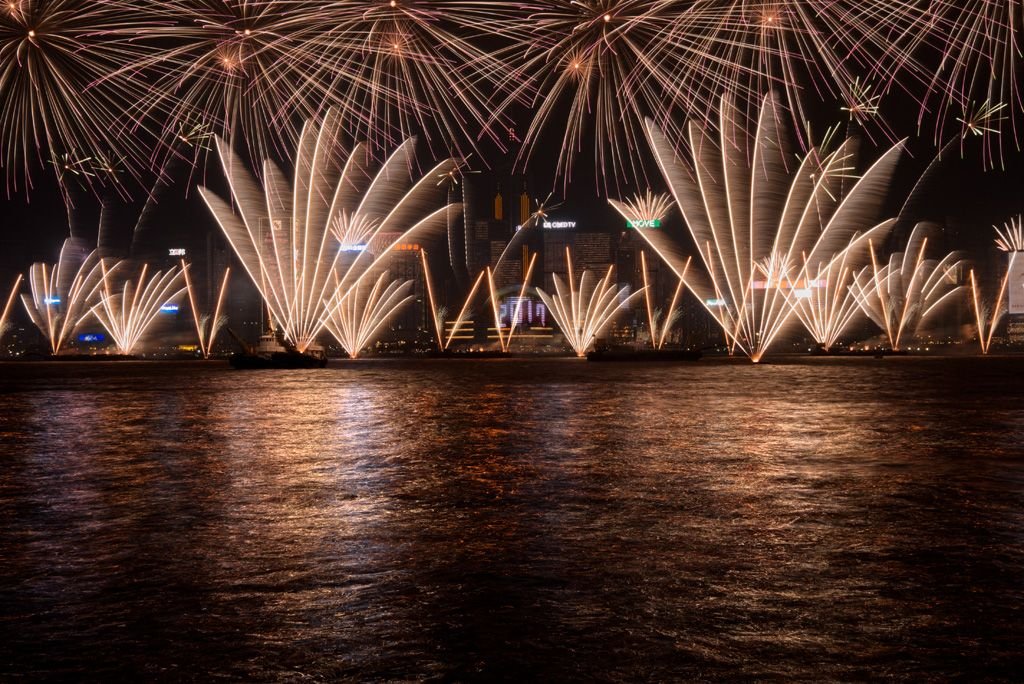 (Part of the 10 minute firework show of the Hong Kong 2017 New Year celebrations)
Only on my way back did I realise how many people eventually participated in this very special moment in our lives. What was a brisk 20 minute walk in the afternoon, took me almost 2 hours of negotiation through the crowd to get back to the apartment.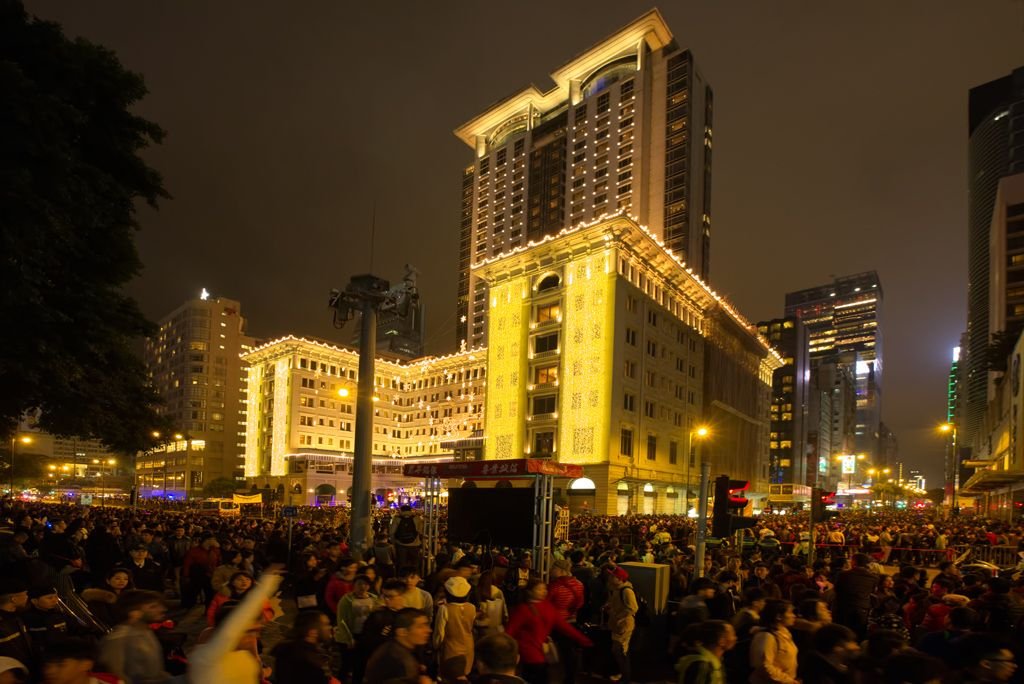 (The party is over - Going home after midnight was a real challenge)
I am mad - photography mad! The question is, how do I convince Xiaoyi to join me in this madness in the 2018 countdown?
Here follows a few more photos of the fireworks show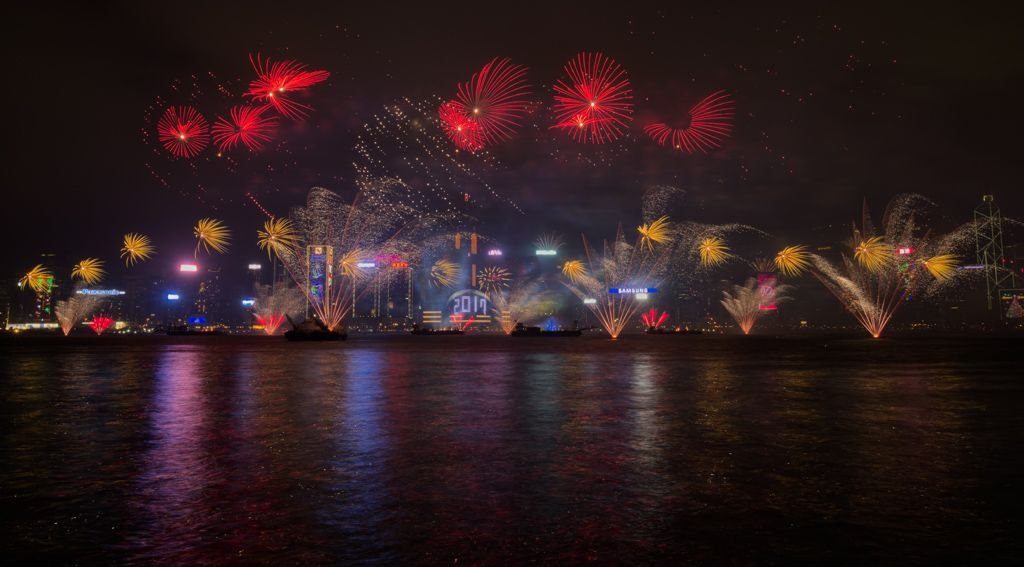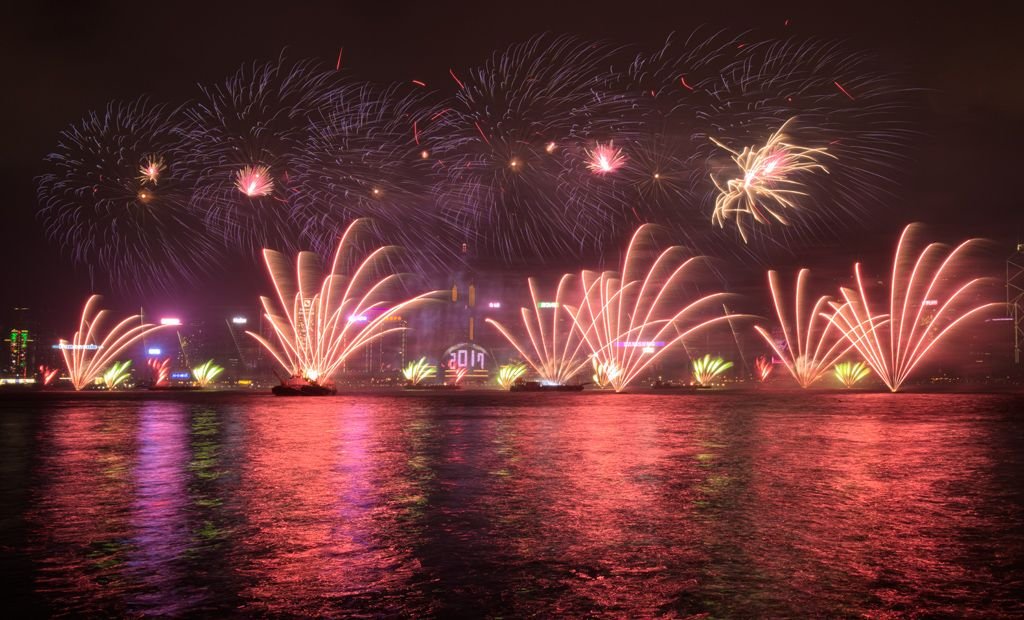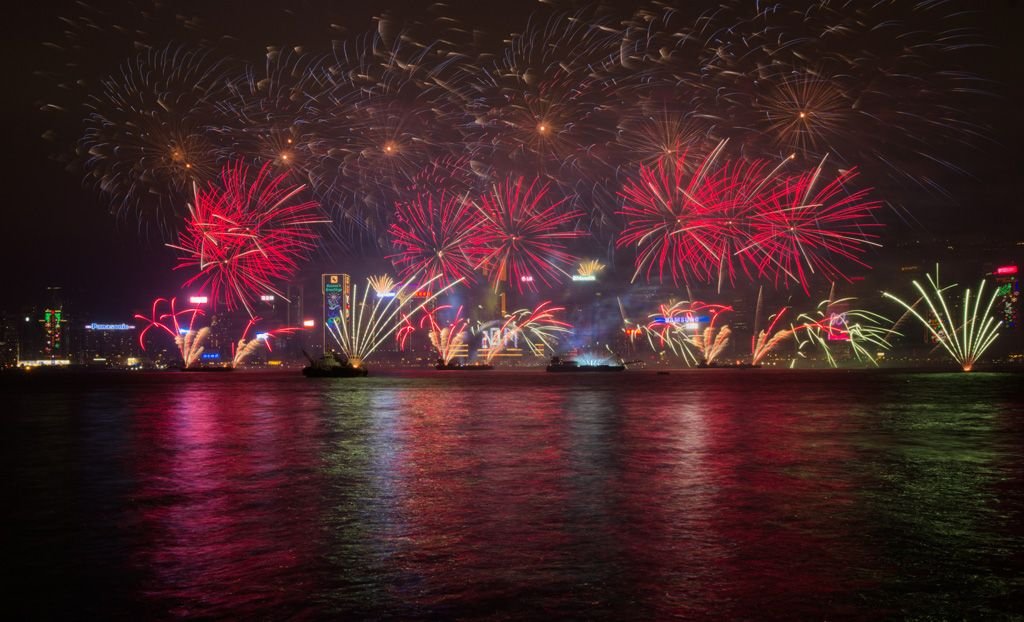 (To see more photos related to this article or to read some of my other articles, visit my website here)