Hey, fellow Steemians!
There's no better way for us to spend a New Year's Eve than on a trip! We had the opportunity to start 2018 in a small island country in the middle of Mediterranean - Malta. It covers an area of just over 300 square kilometers which makes it one of the smallest countries in Europe. But don't let this fool you, there's so much to see and do here and we hope that in this series of posts we'll get you to consider visiting this beautiful archipelago in the future!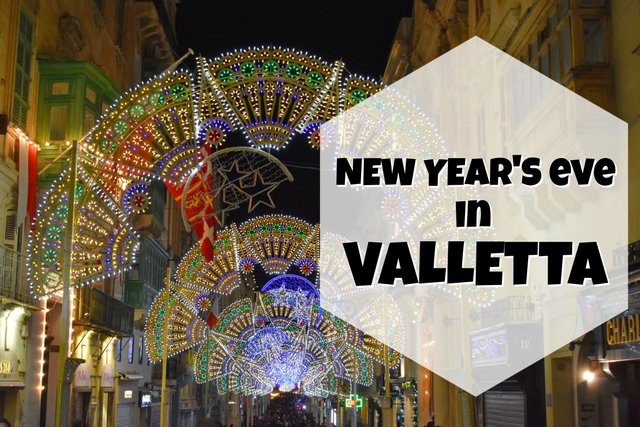 Our flight arrived just in time for us to get settled in our apartment and reach Valletta, Malta's capital, where we planned to spend the New Year's Eve. Our airbnb was located in Msida which is a town adjacent to Valletta. Funny thing about Malta is that it has many small towns positioned right next to each other and they feel more like separate neighborhoods of a bigger town. Getting from Msida to Valletta takes no more than 10 minutes using public transport but we opted to walk and get to feel the surroundings.
Leaving the apartment, it took us about 5 minutes to get to Msida center which is recognized by a large 19th-century baroque church overlooking the harbor. Despite this area being so quiet and peaceful, everything around was decorated to let us know Malta is getting ready for 2018.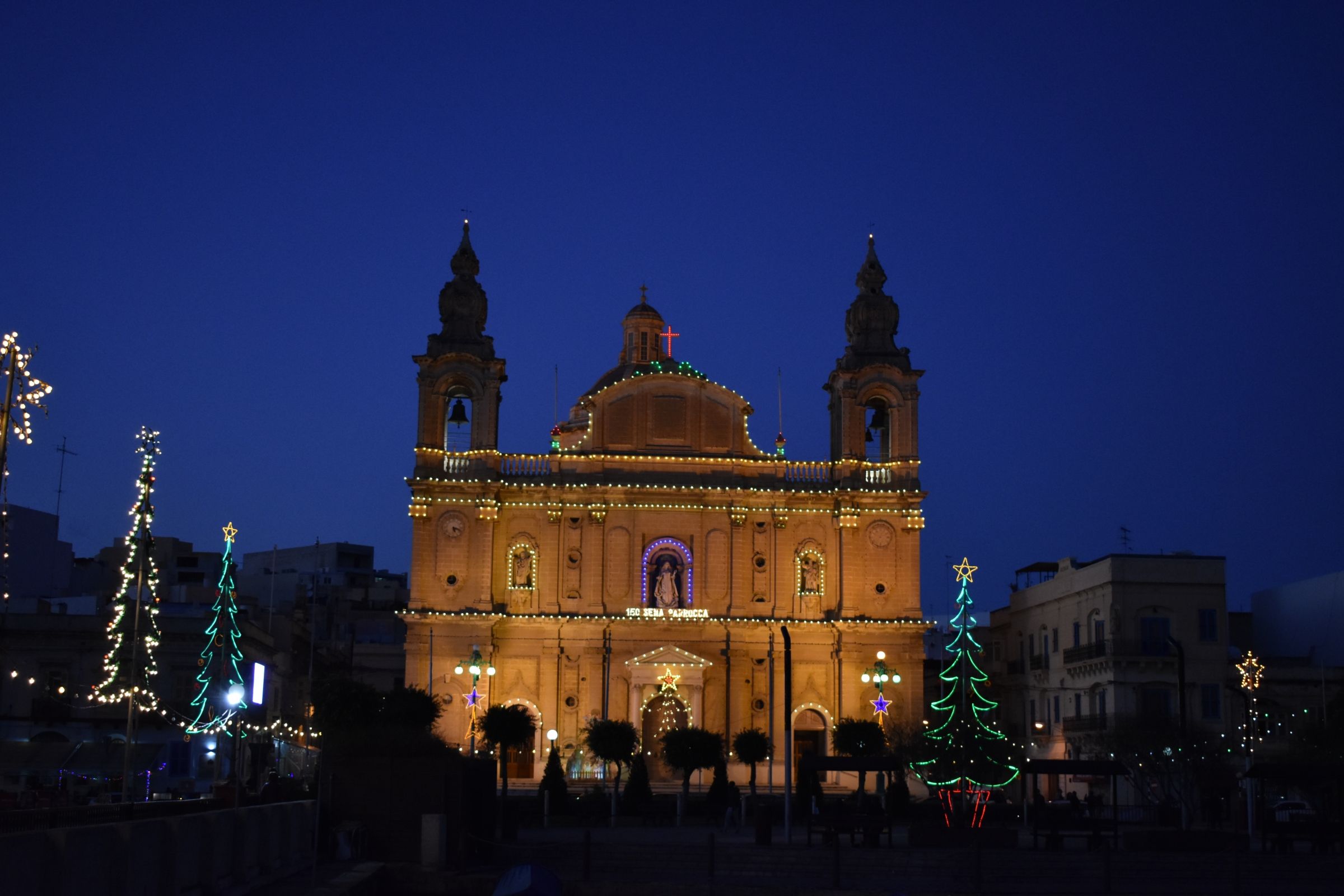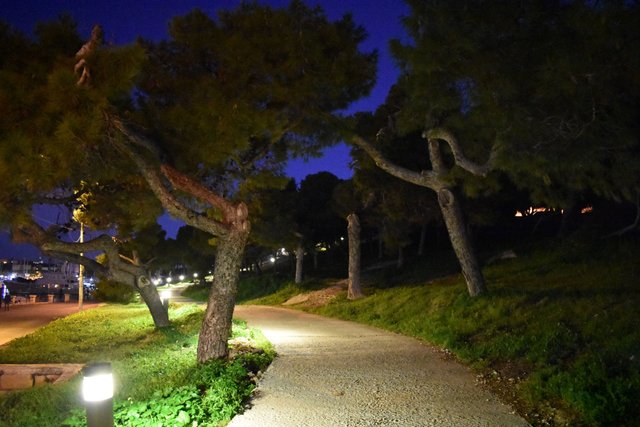 From Msida, we went on for 30 or so minutes until we got to Floriana which is a town/neighborhood just outside of Valletta. It was all too placid and we saw only a few people on our way there. If it weren't for all decorations we would've thought the night of no special meaning. One man we passed by was casually feeding the cats and that must've been the most interesting thing going on.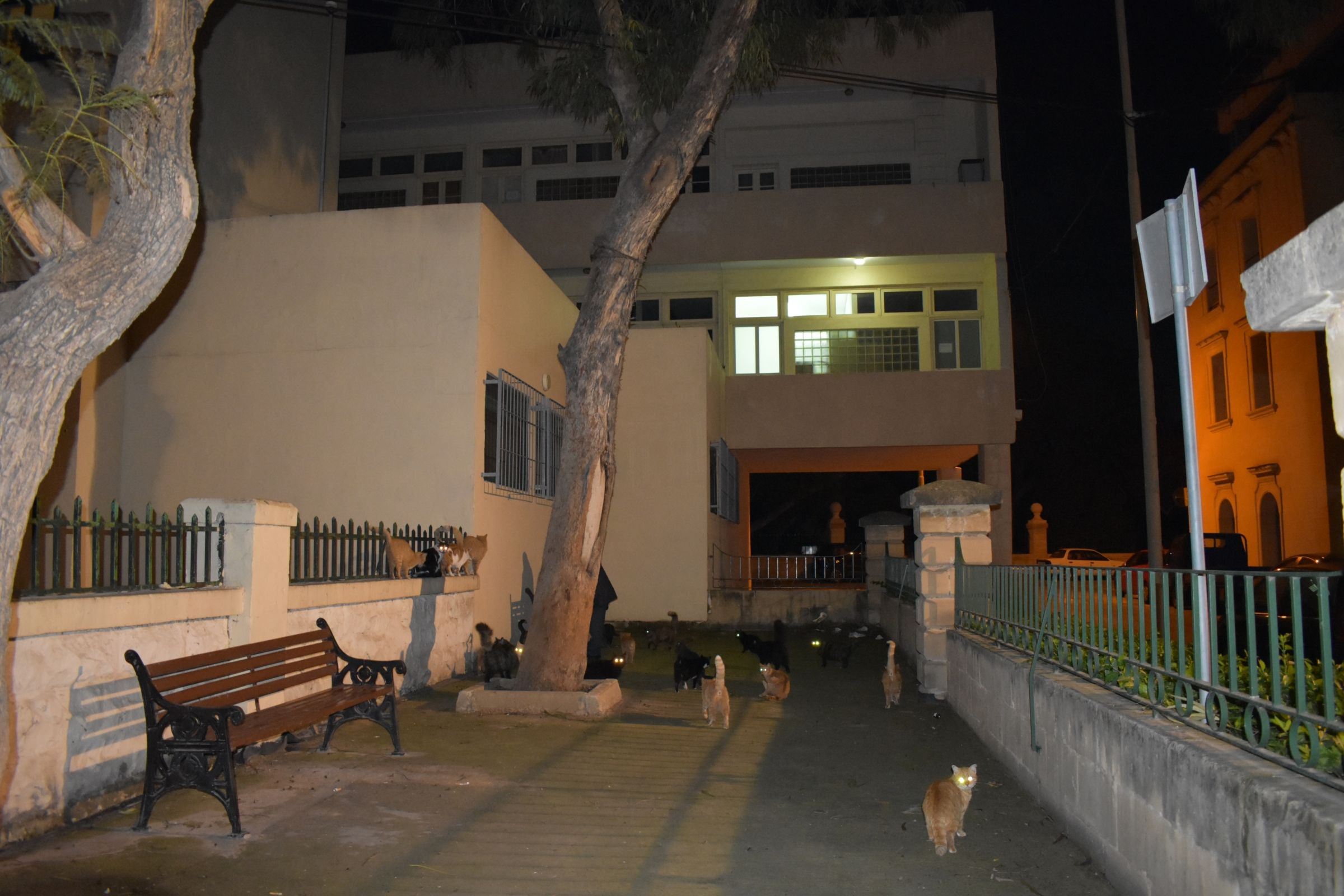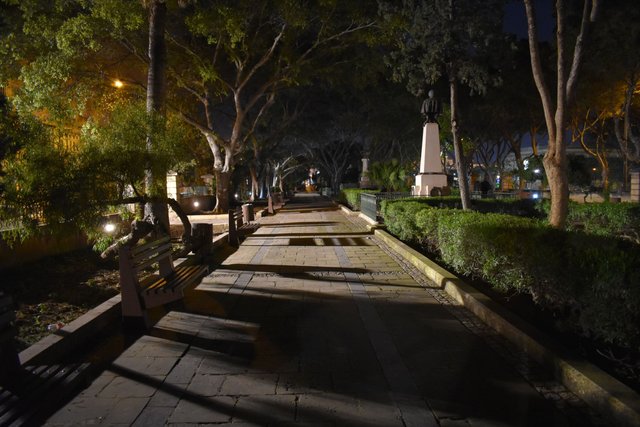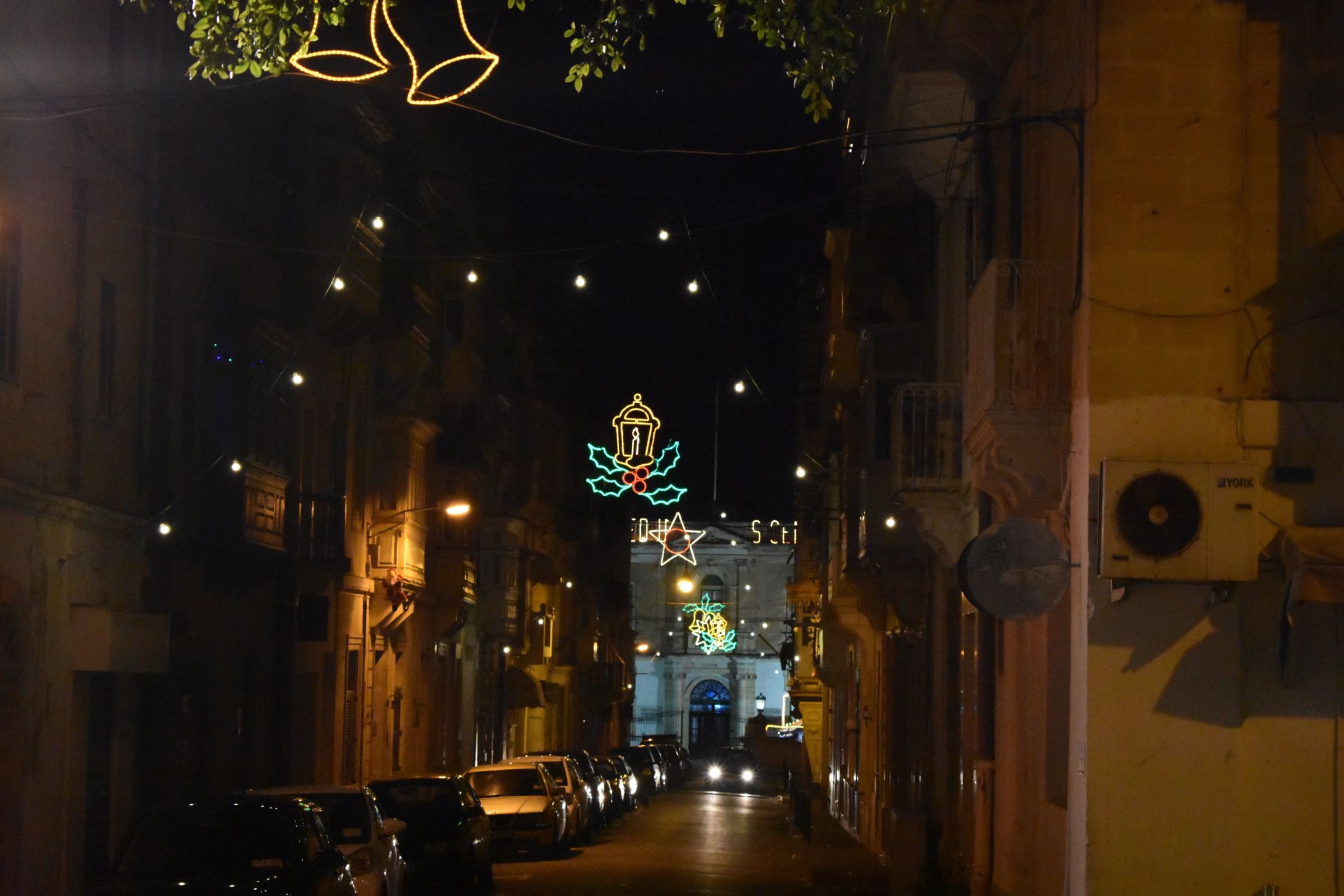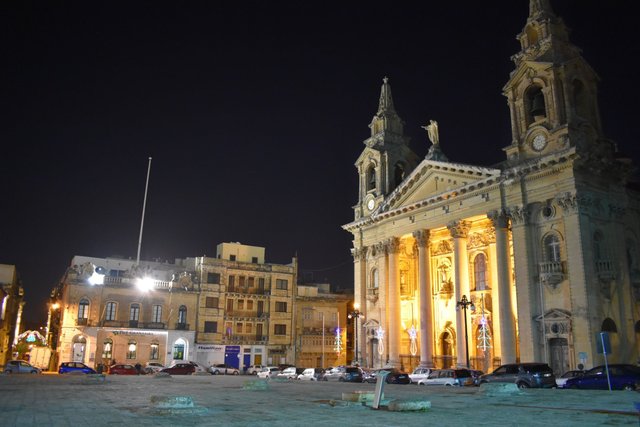 But it all changed soon when we stepped into Valletta. As we got close, we started seeing more and more people as they flocked towards the drawbridge leading into the town. We were baffled at the size of the fortifications and the depth of the moat that surrounded them.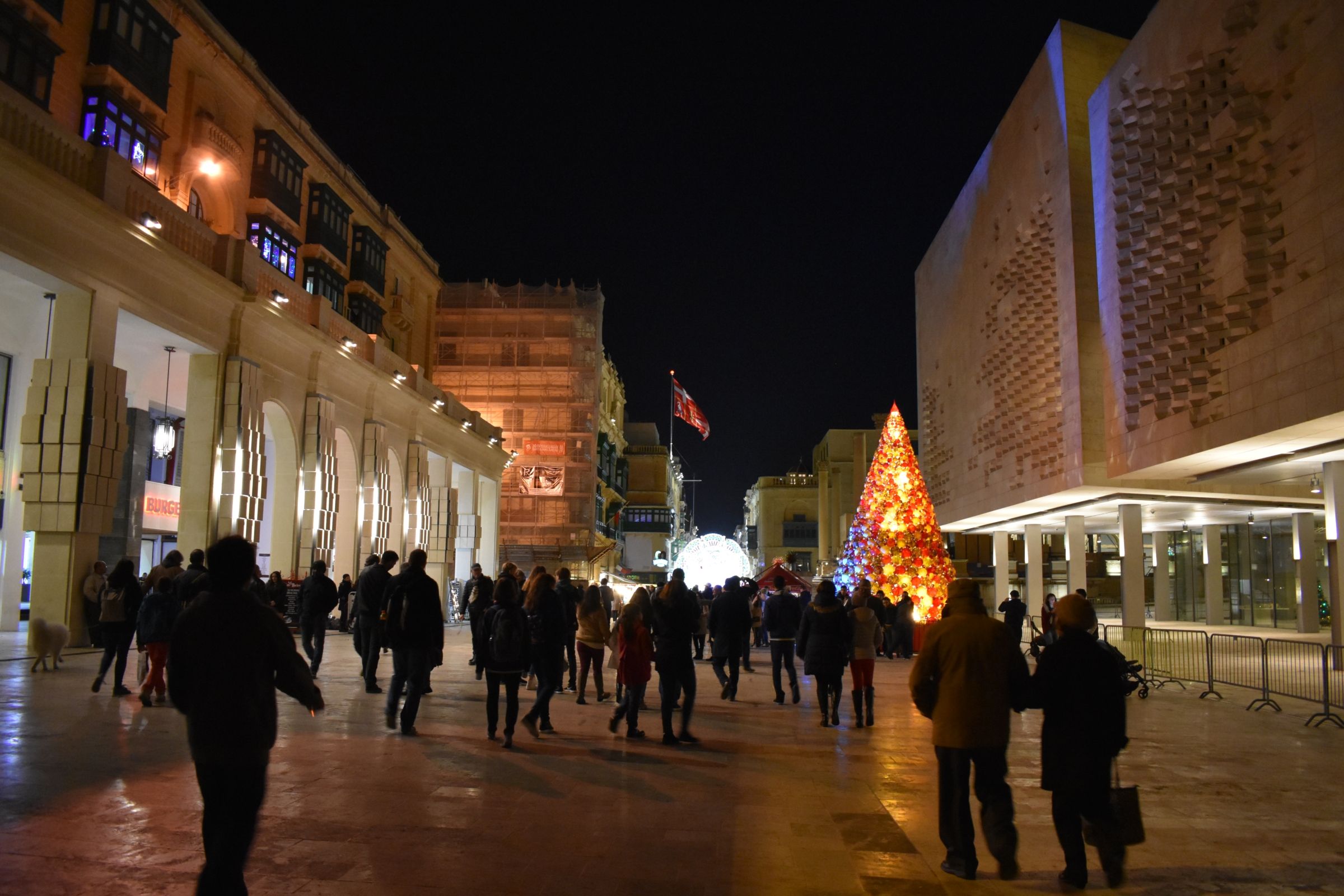 Beyond the Valletta city gate, everything was quite the opposite of what we've seen so far. Crowds, music and flashing lights. Everything was ready for celebration and countdown. There were only a few hours left until midnight so we decided to explore the town a little before getting to St. George's Square where the concert and the celebration were happening.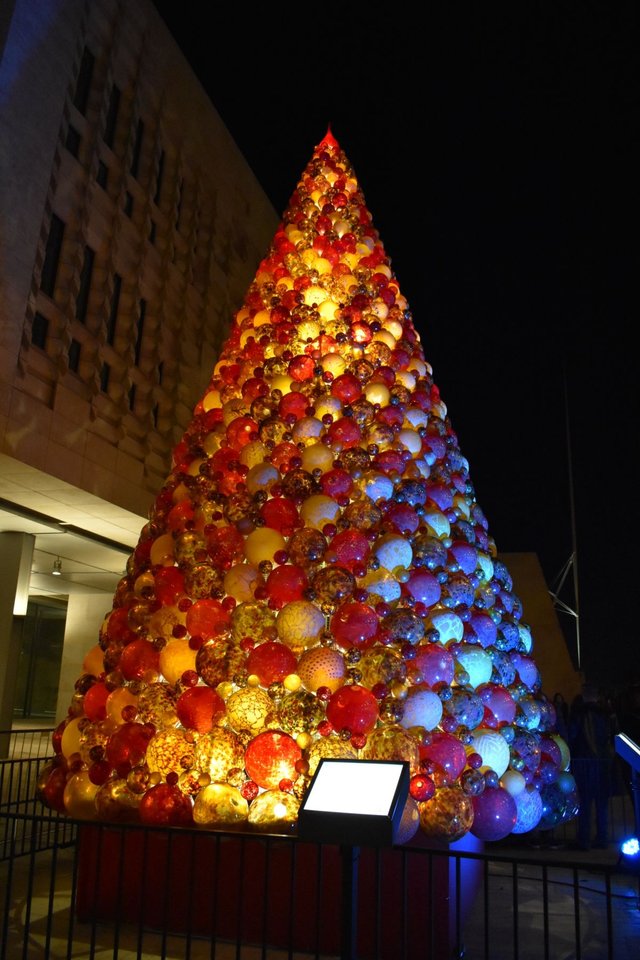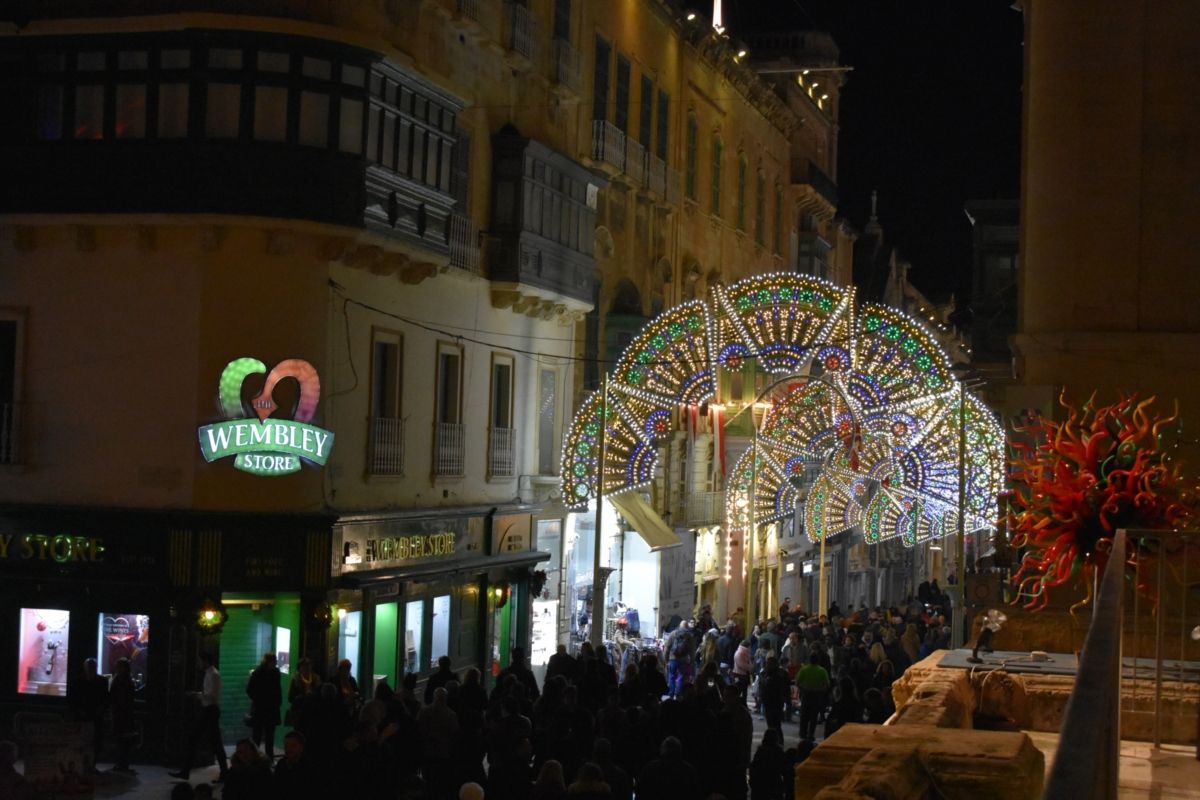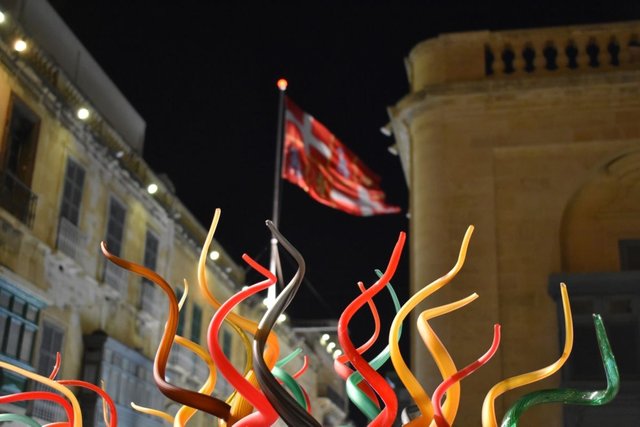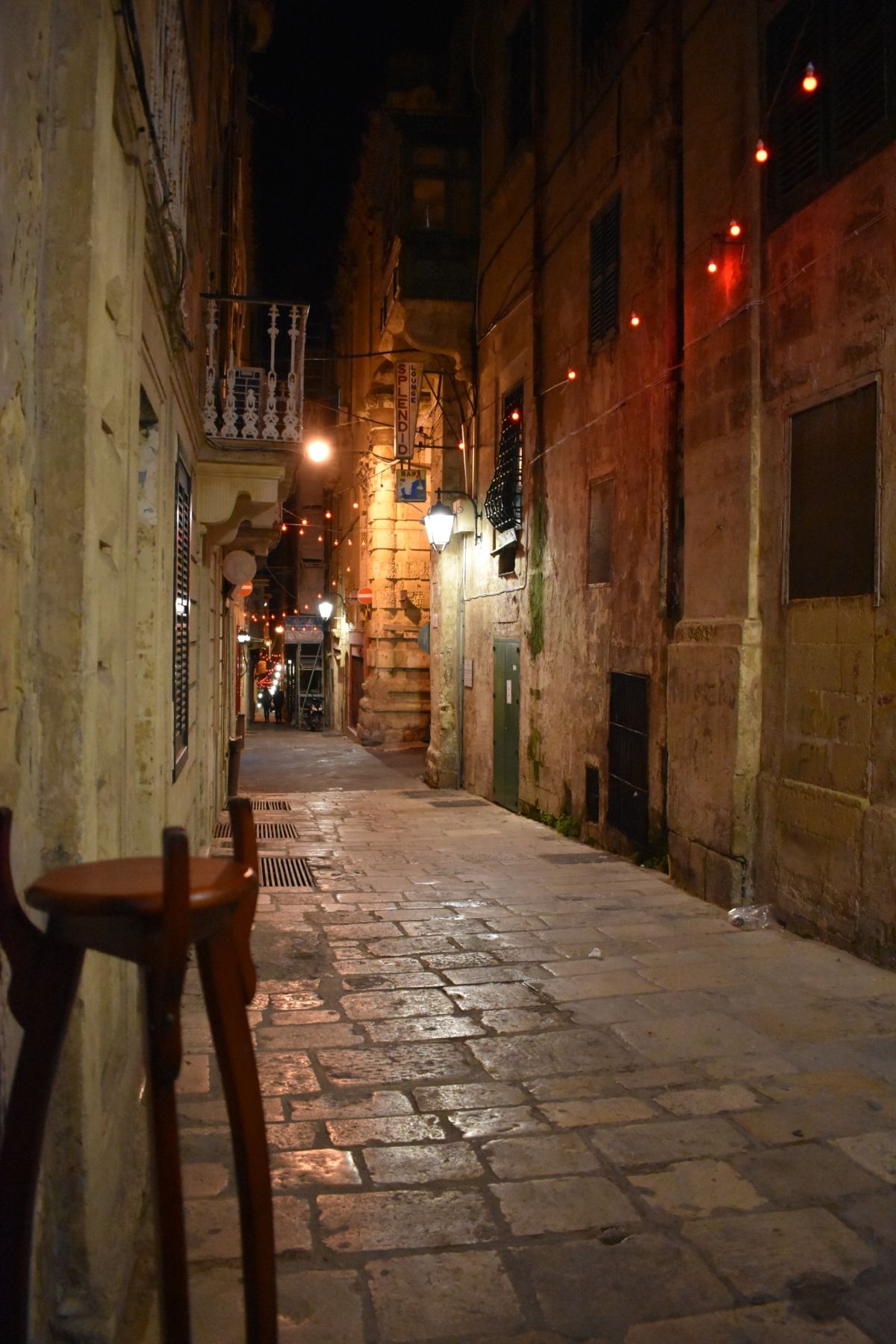 The central area of the town was loaded with people which was exactly what we expected. We didn't mind the crowd too much, though, since everyone was cheerful and in an excellent mood. Restaurants and bars were full of guests so we didn't even bother looking for one to eat and drink. Instead, we found a couple of stands selling street food, drinks and dessert which was all we needed (and pricier than we expected).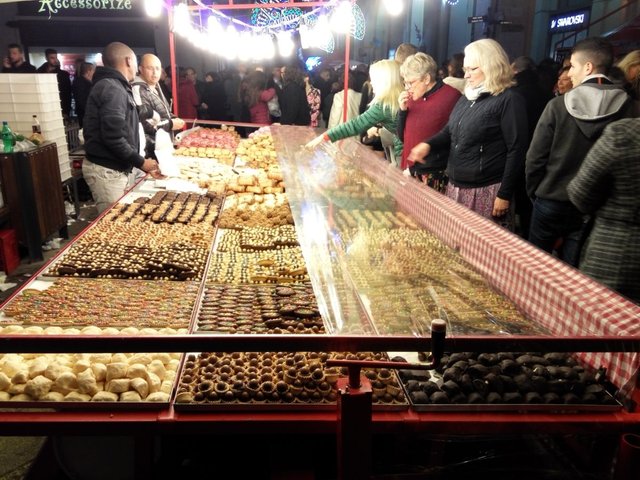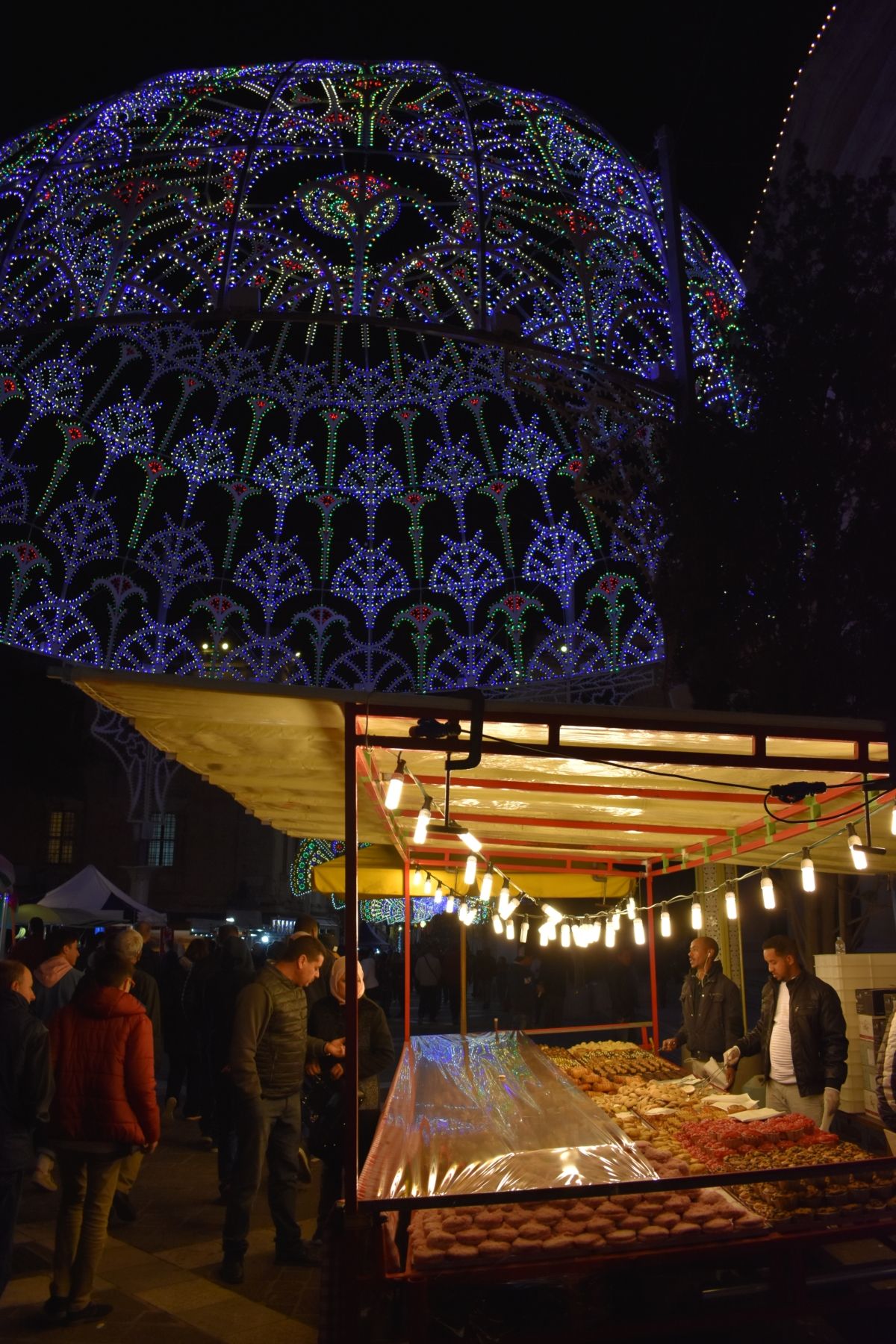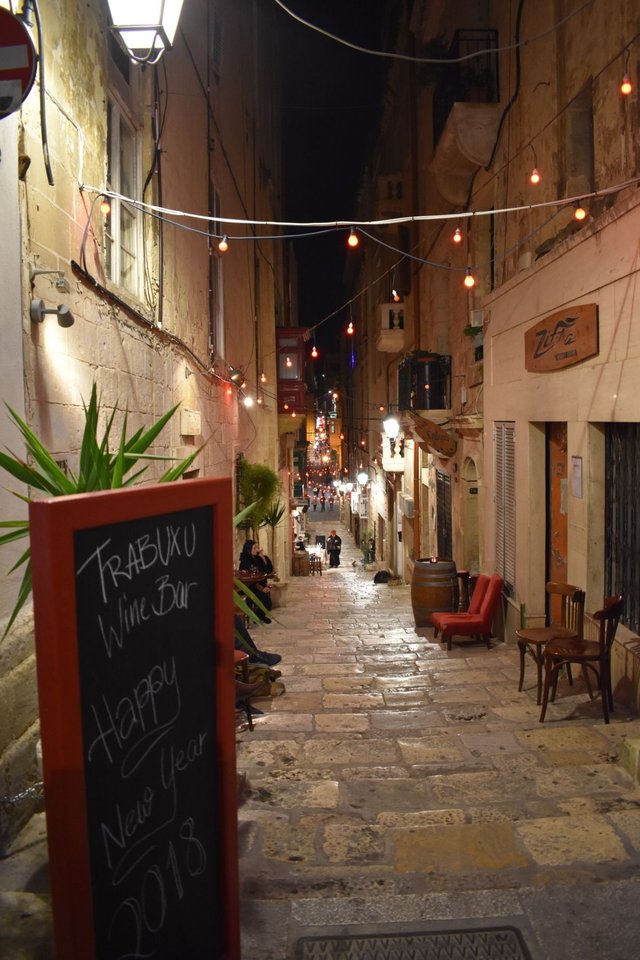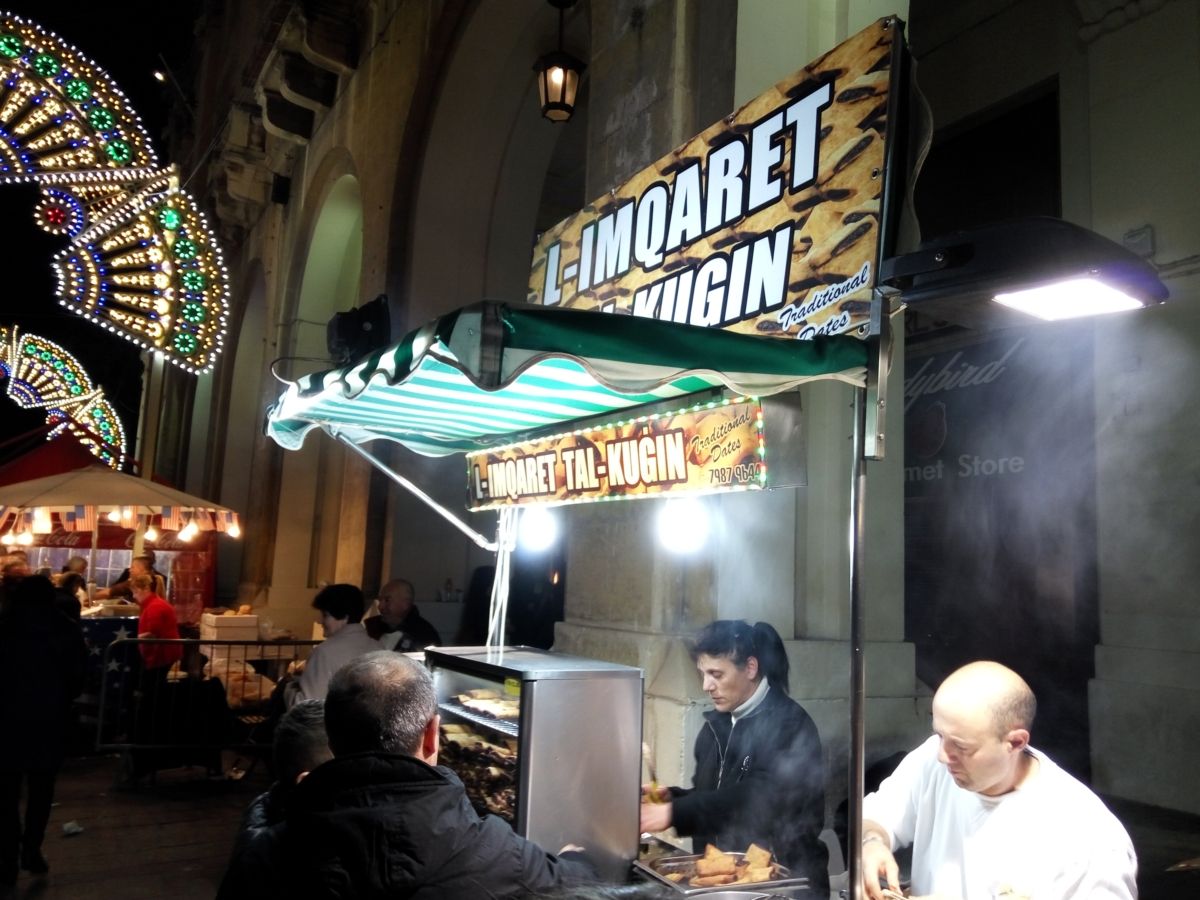 Occasionally, we would step away into the backstreets and enjoy the charming architecture of Valletta, especially the peculiar wooden balconies that jutted out of the buildings, creating a wonderful image that returned us back in time. We were truly fascinated by them!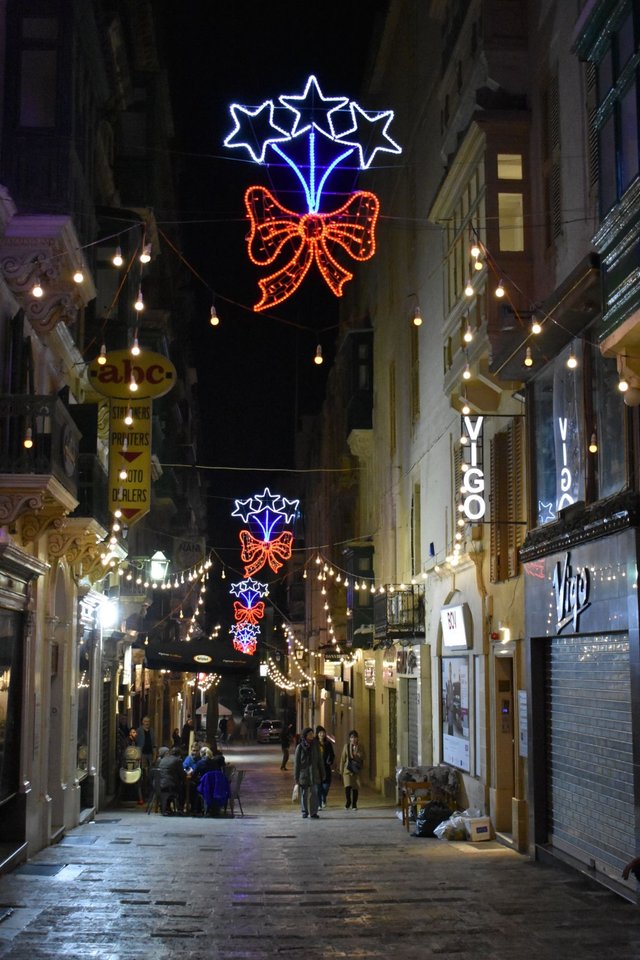 Strolling around the edge of the town we arrived at Upper Barrakka Gardens, a lovely park with incredible views over the Grand Harbour. It was a wonderful place to get some rest before returning to the crowds in the main square.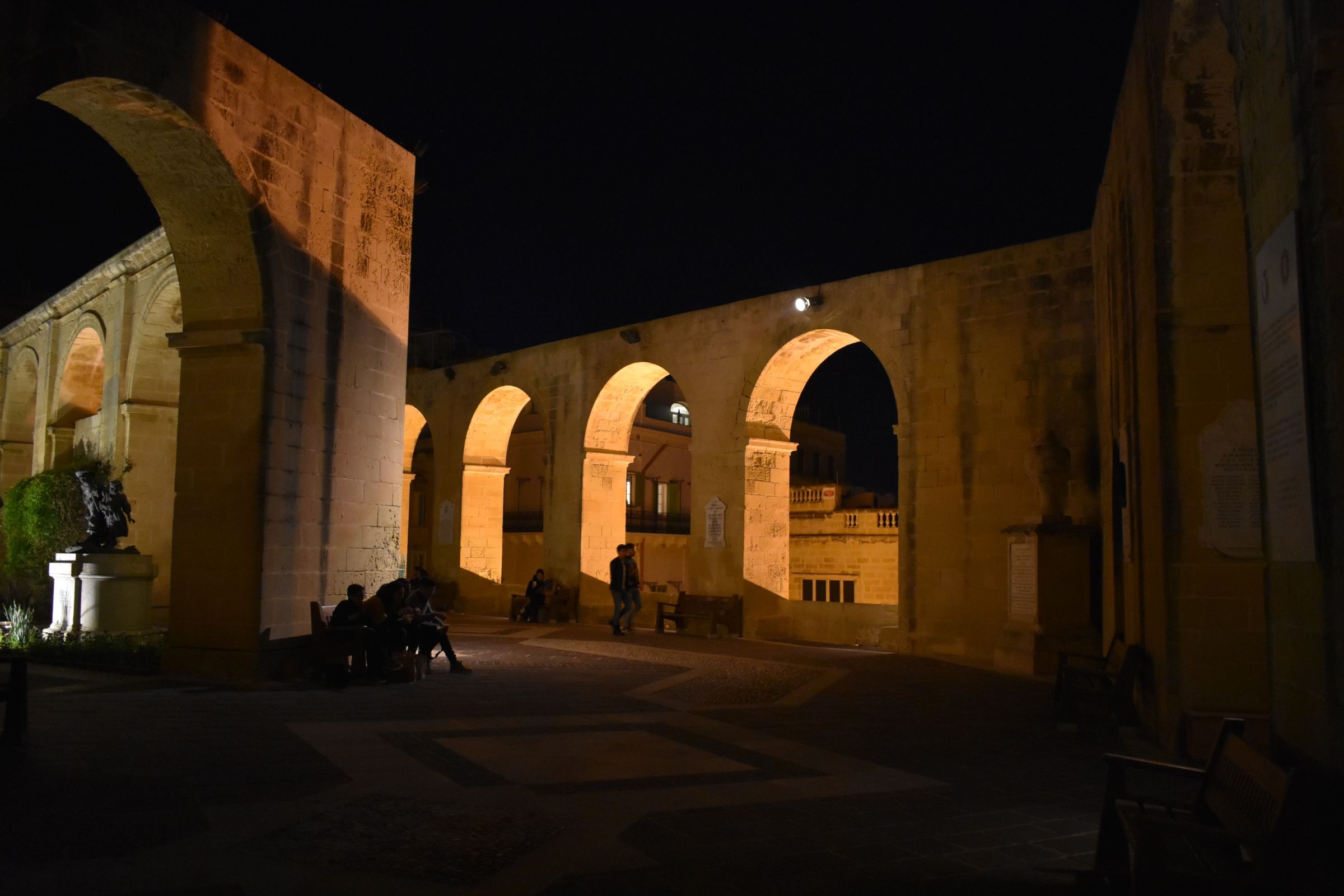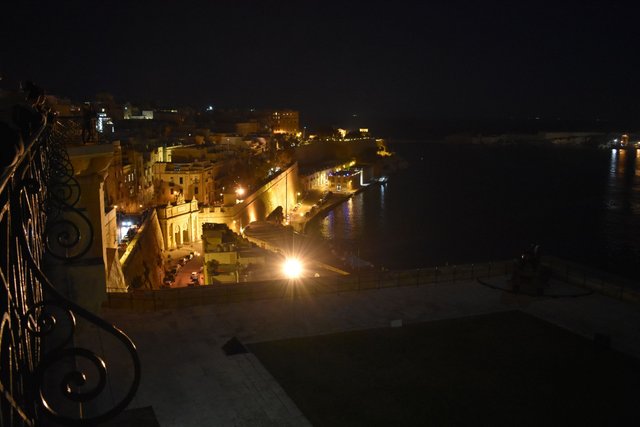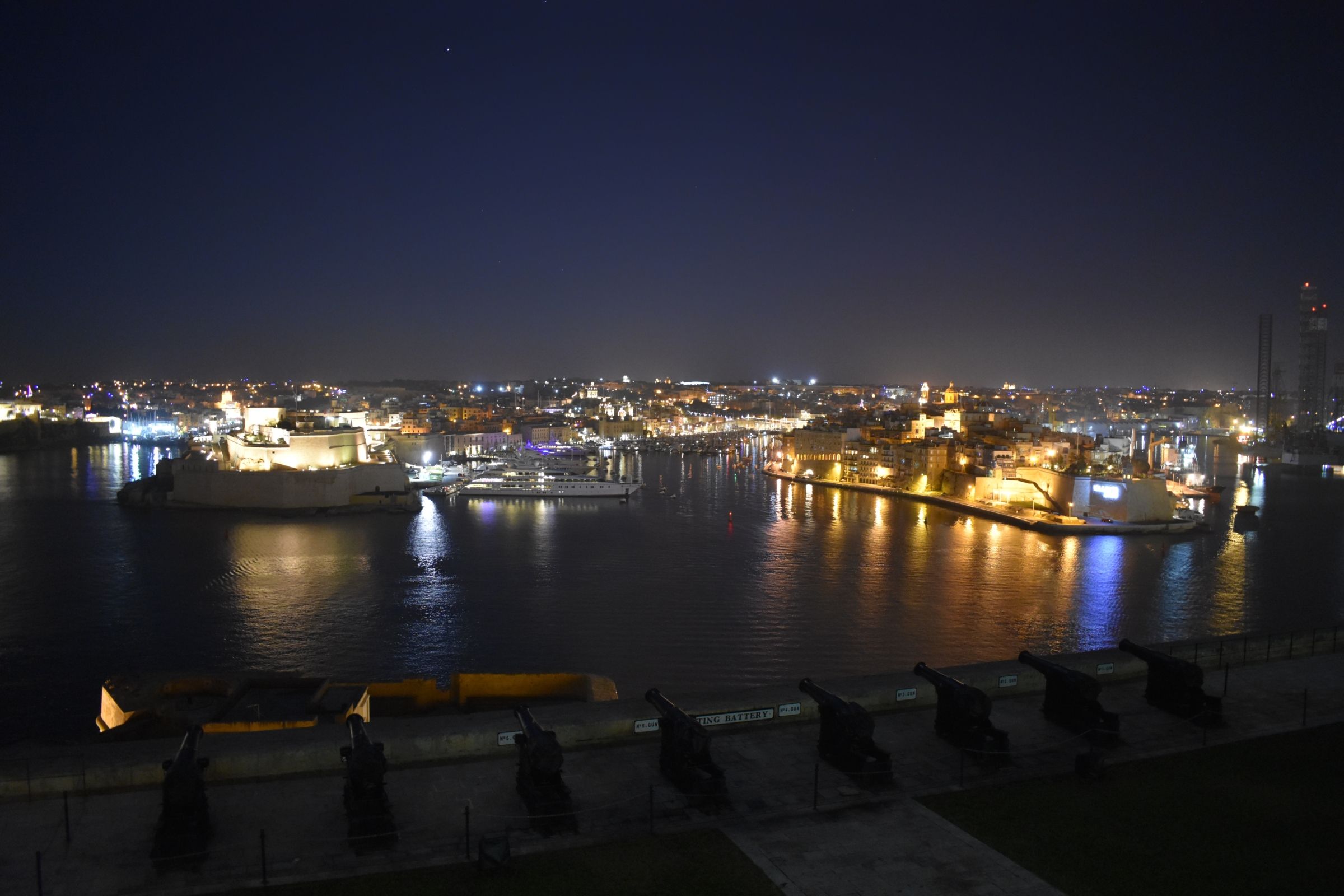 When the time came, we got back to the party. Valletta is actually quite small and you can reach the opposite part of the town in no more than 20 minutes of casual walking. We really liked this because it was easy to get back to some interesting places over the town.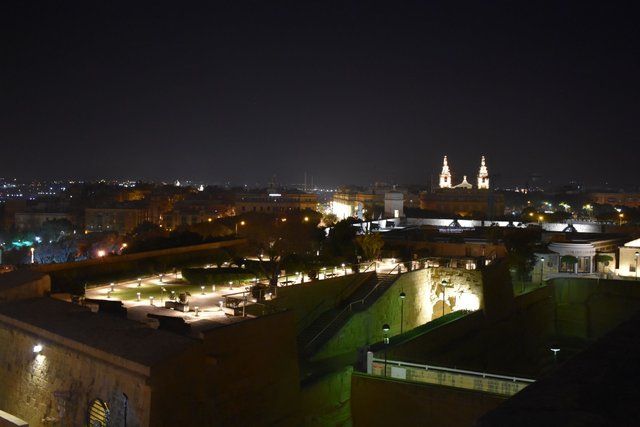 The square had even more people there this time around. During the breaks between the bands, a very nice and colorful 3d projection on one of the buildings occupied our (and everyone else's) attention. We thought of how much effort must've gone into mapping and creating the whole show. Hats down to whoever made it!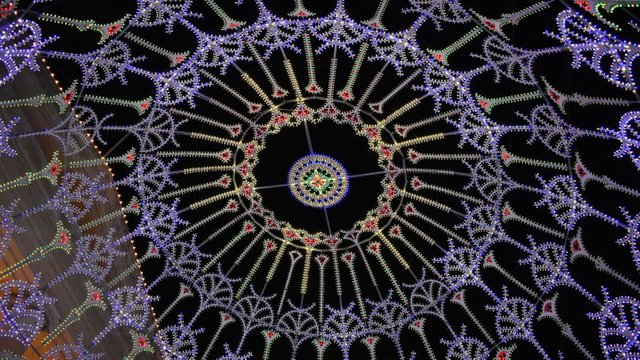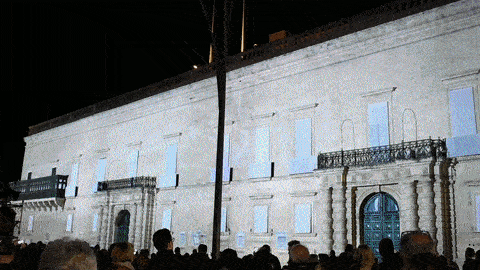 When the music finally returned, we just chilled and enjoyed until the countdown and the fireworks. Of that, we don't have many photos to show as we were too busy celebrating! Sorry, guys ;)
See you again soon!