Visiting the Surface of Mars in Thailand | Travelling in Thailand
This place was like walking on the surface of Mars. Dusty, arid, strange stalagmite structures rising abruptly and randomly from the ground.
There were zero other humans here or even nearby adding to the eerie nature of the area.
Totally eye wateringly beautiful. Although my eyeballs may have been sweating, not watering, as we planned it poorly and arrived at 12:30pm!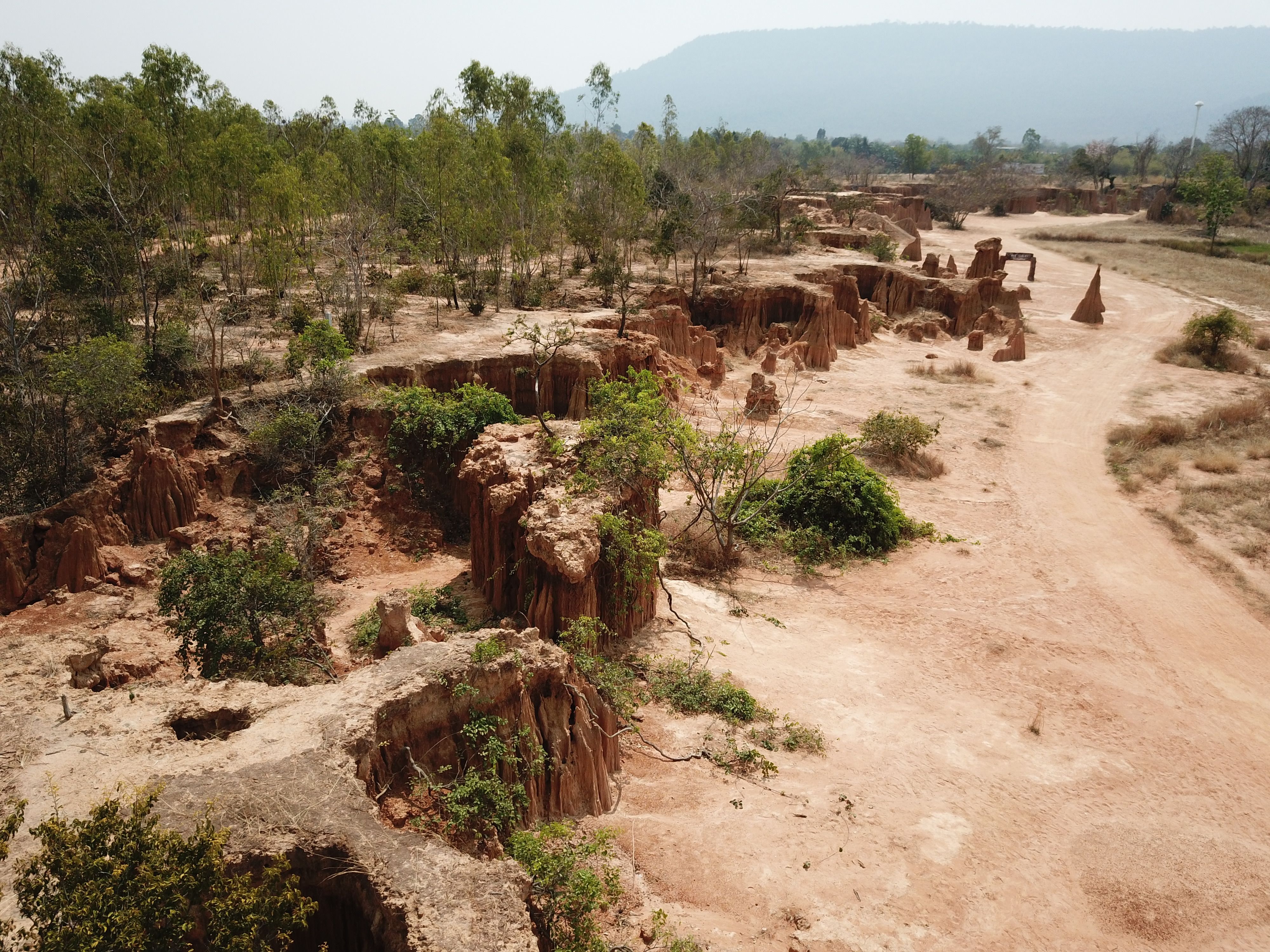 Taking the drone up (a movie will be made in a few weeks), showed the crazy juxtaposition of the area. On one side arid and full of these unusual structures and on the other side rich green healthy rice paddies.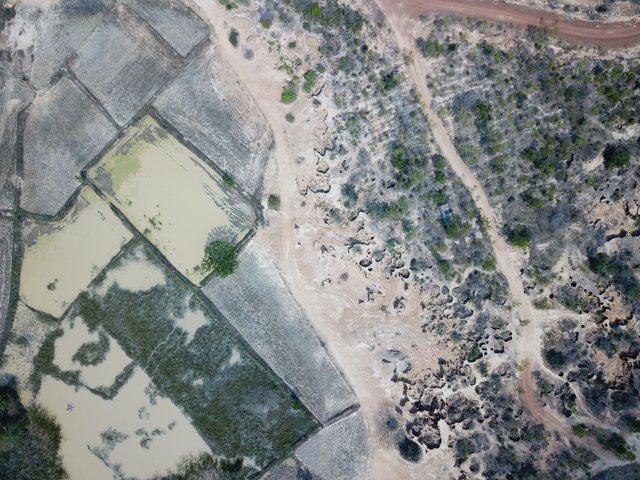 If you too fancy visiting this unusual place it is called LaLu, in Sa Kaeo Provence of Thailand. It really is somewhere that you may be passing by and can afford the 1 hour detour and 1 hour visit. Personally I am very glad that I put in the effort to visit this area.